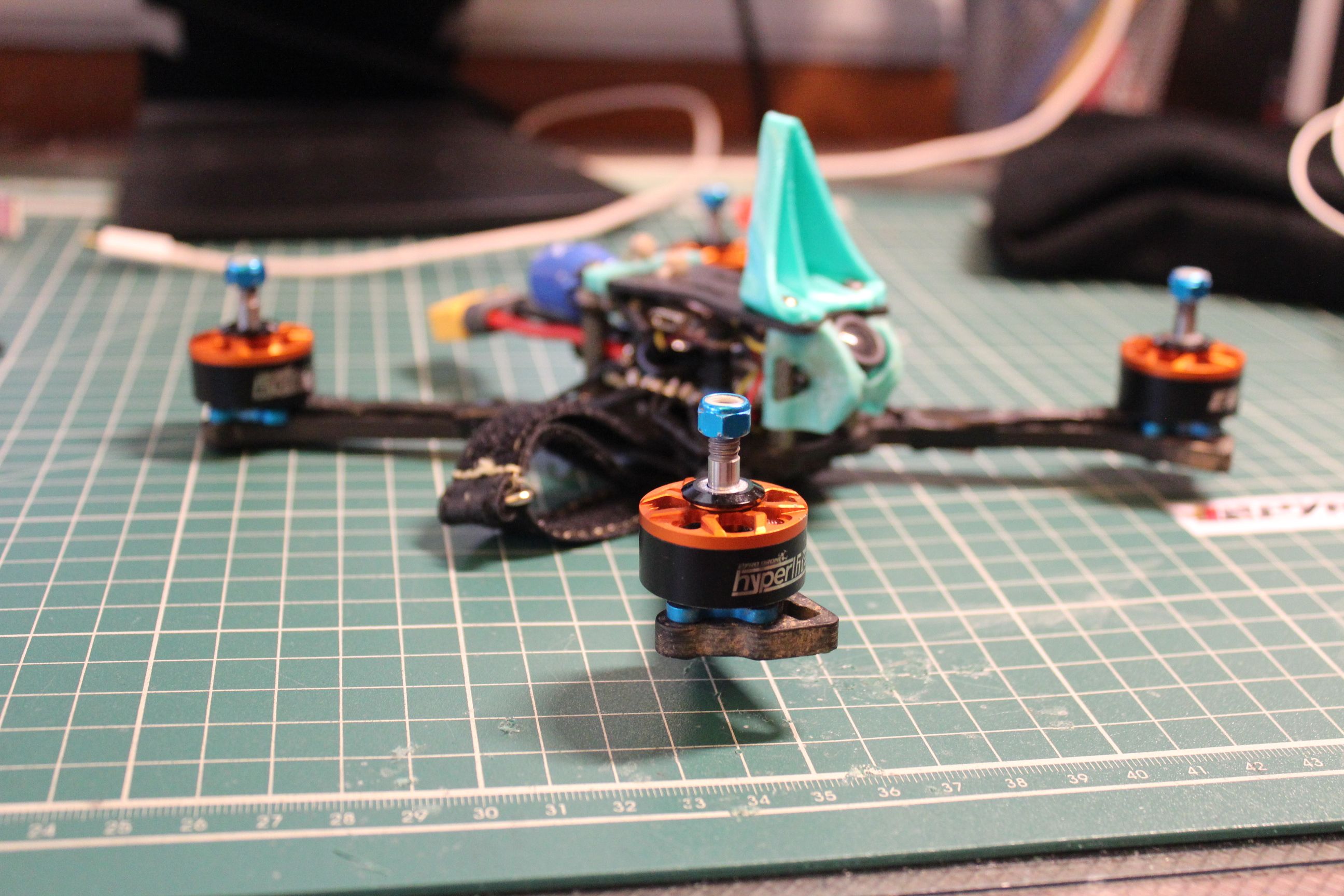 Switchback Frame: Used by many top racers, I decided to get this frame. I have flown it, and it has suffered many crashes on all surfaces, and is still going strong.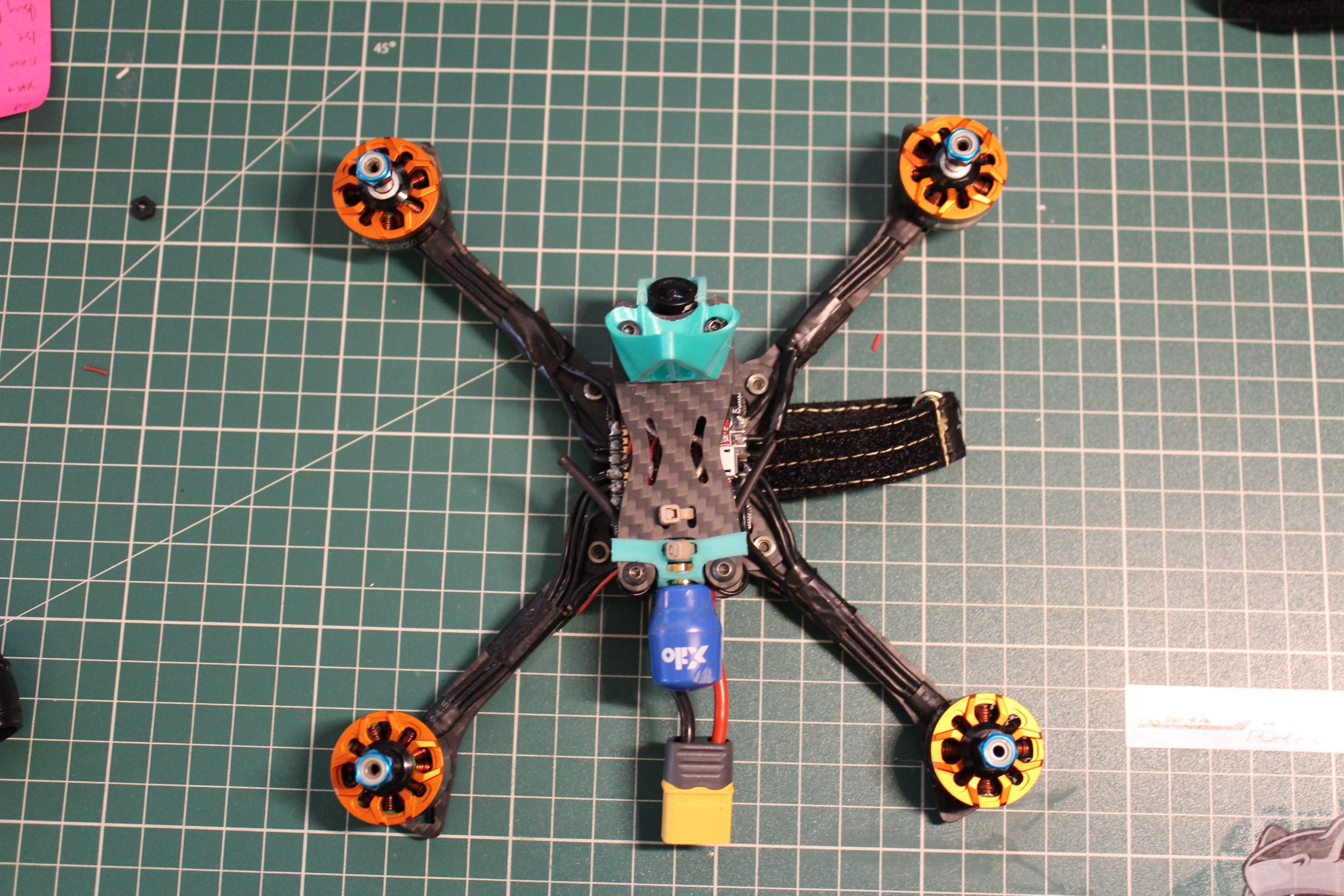 Hyperlite E-series 1922kv motors: The hyperlite series motors have been reliable. I decided to give these a try, with them being extremely budget and a performance as good as the higher priced versions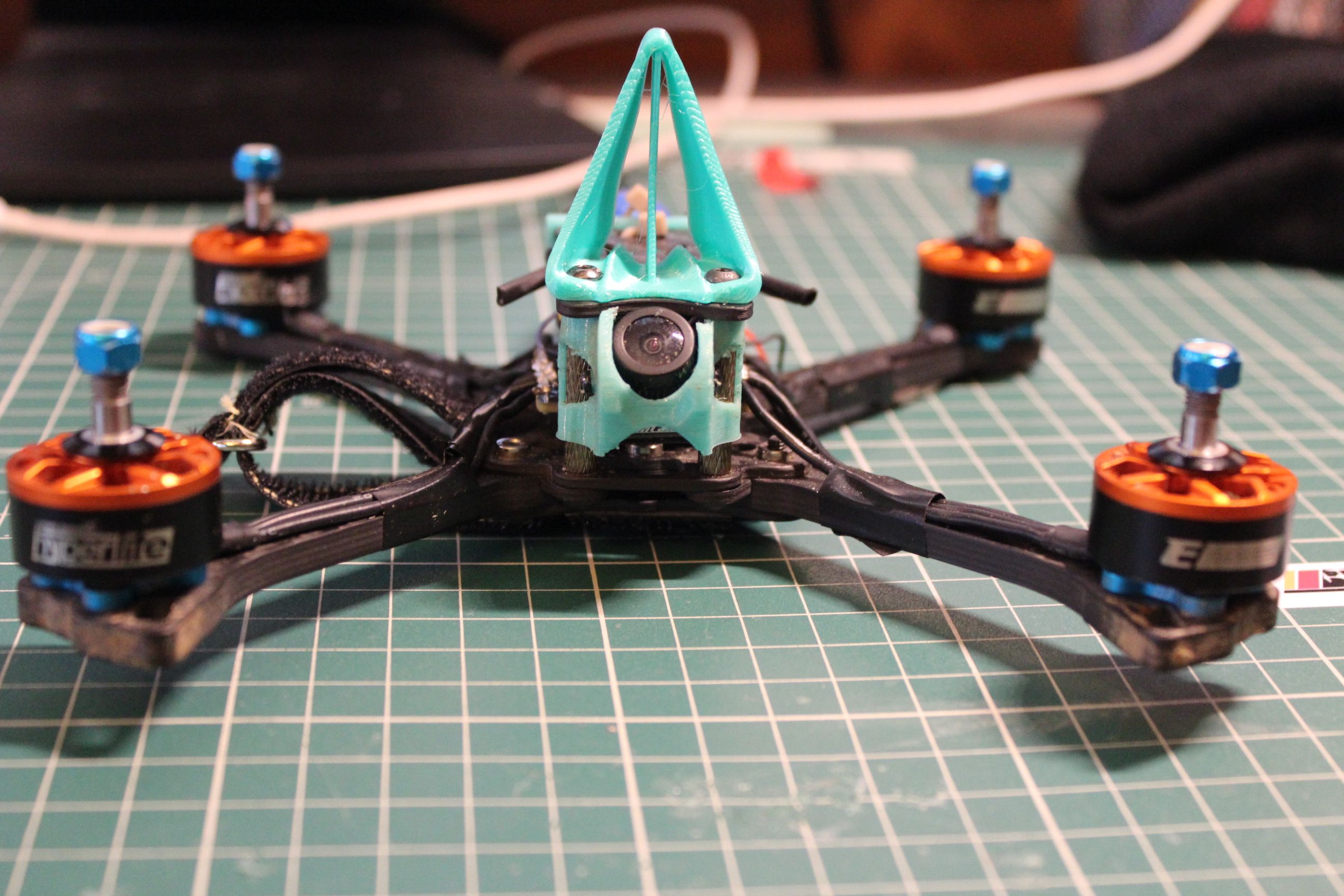 Hobbywing 40a ESC: I got this ESC because I had burned out too many aikon/talon gigawatt ESCs. These are also used by top racers and are suppose to be bullet proof.
Clracing F4 mini: This cheap flight controller takes 6s, and has solder pads. I do not need to re-pin connectors which is a pain on other flight controllers.
Runcam nano 2: This cheap camera has good image quality and is very simple to use.
TBS unify nano: since I am racing with this build, I do not need too much output on my VTX. This is a budget VTX from a reputable brand.
Frsky XM+: Simple receiver, does the job
Xilo axii: small antenna and fits in the frame. Works well.
Total weight NO PROPS: 260 grams.