"No more broken arms!" - that is my moto.
Logic behind my work is simple. In order to progress, you need to go to the limits. Going to the limits requires the risk. The risk will lead to crashes. Crash damages will stop you from flying.
Removing last part from this equotation will help you to improve much faster. It gives the opportunity to practice more, longer filight times, endless joy and happiness. Every pilot wants that!
Obsidian Wasp FPV racing frame is ready to be your perfect ultimate racing machine.
It offers everyting what is required by top racers. And in same time it gives all what is needed to pilots who wants to improve his skills drastically and fast, without spending too much money.
Obsidian Wasp FPV racing frame is reasonably lightweight - it weights 70 grams.
It is compact - 215 MTM, and body is just slightly longer than 4s 1300mAh battery, low drag narrow arms.
It is very simple to assemble an work on - 8 screws to hold whole construction.
And finally it is extremely durable!!! 8 mm thick arms are made from High Strength Toray T700 Carbon Fiber composite sheet.
I won't say anything else. More info can be found on my website CrissCrossFPV
But now just look at pictures and enjoy!!!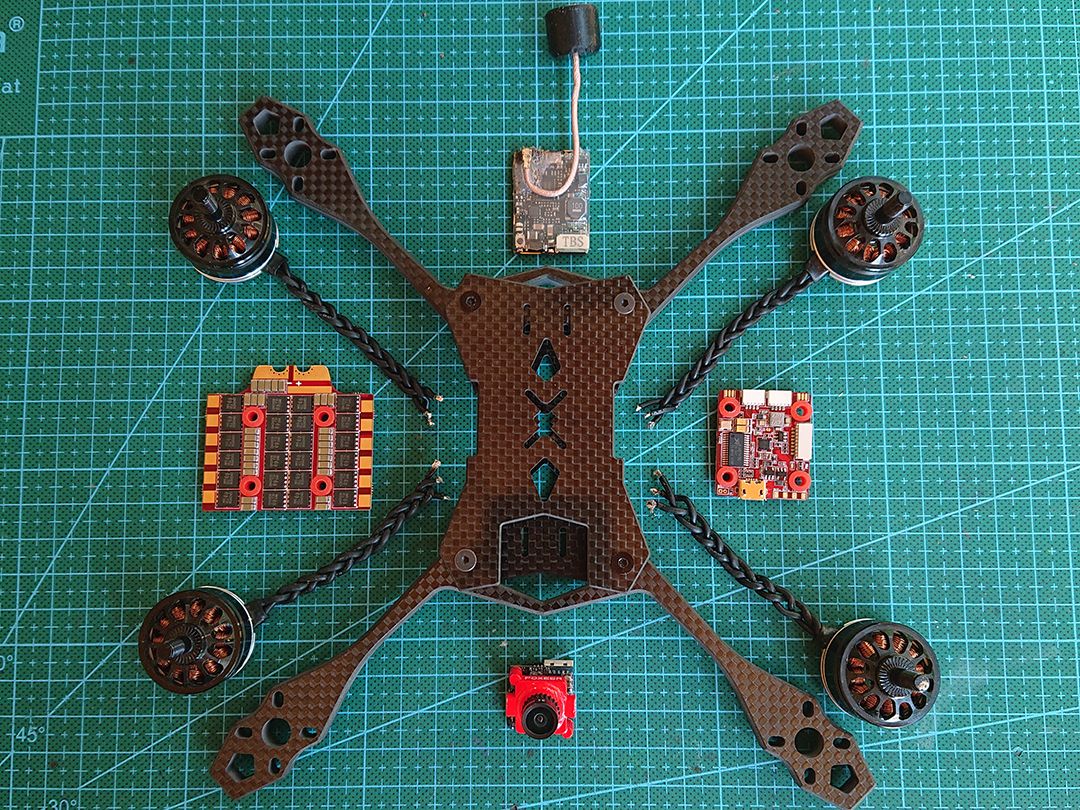 For this build I choose 20x20 stack to save space and weight.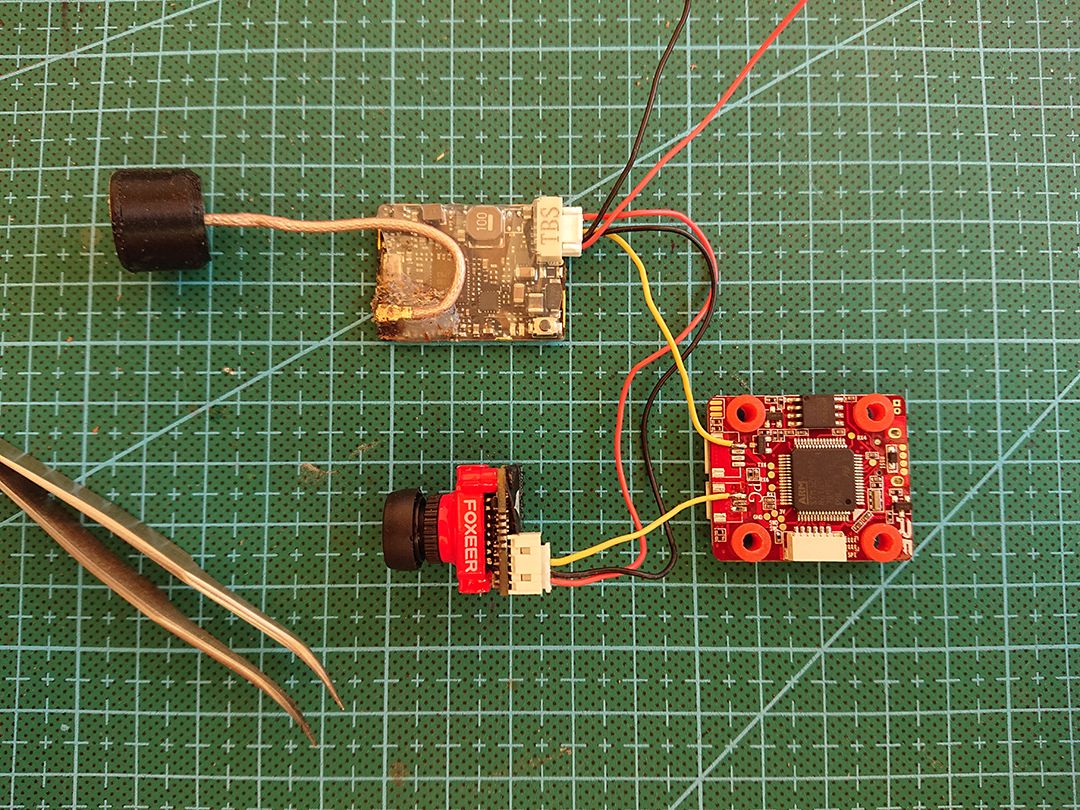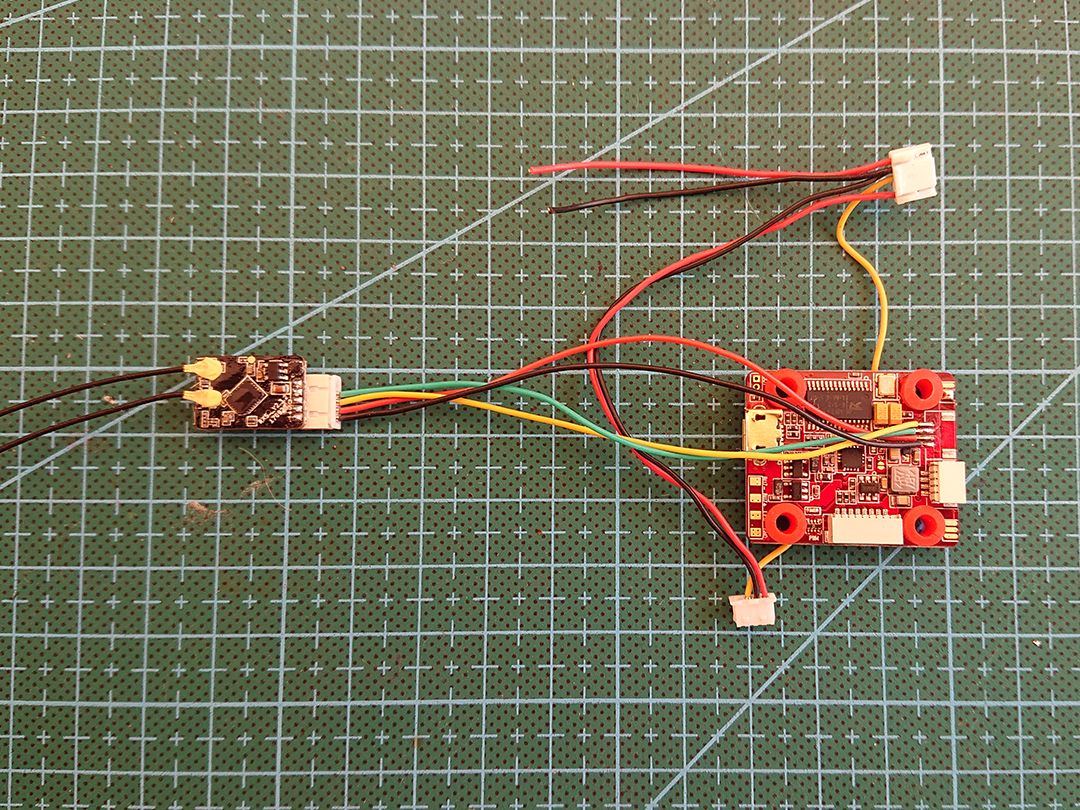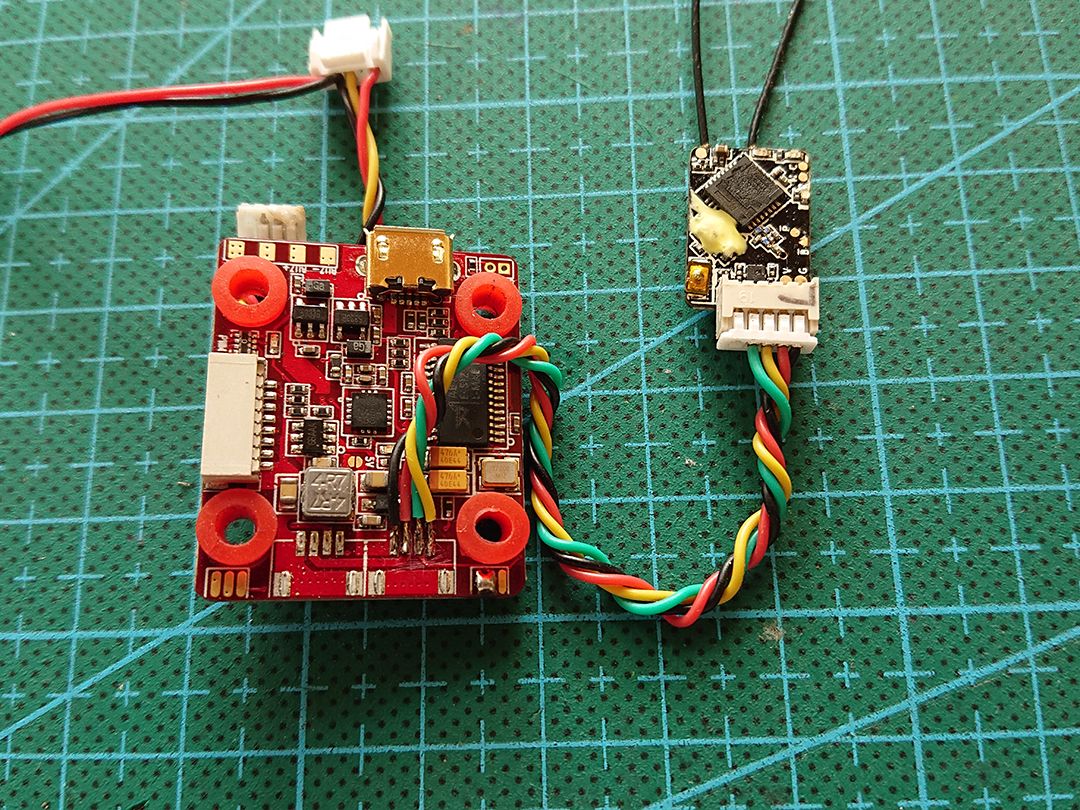 I don't like much to use standard connectors on RFone FC's. I took them off and solder wires directly to pins on the board.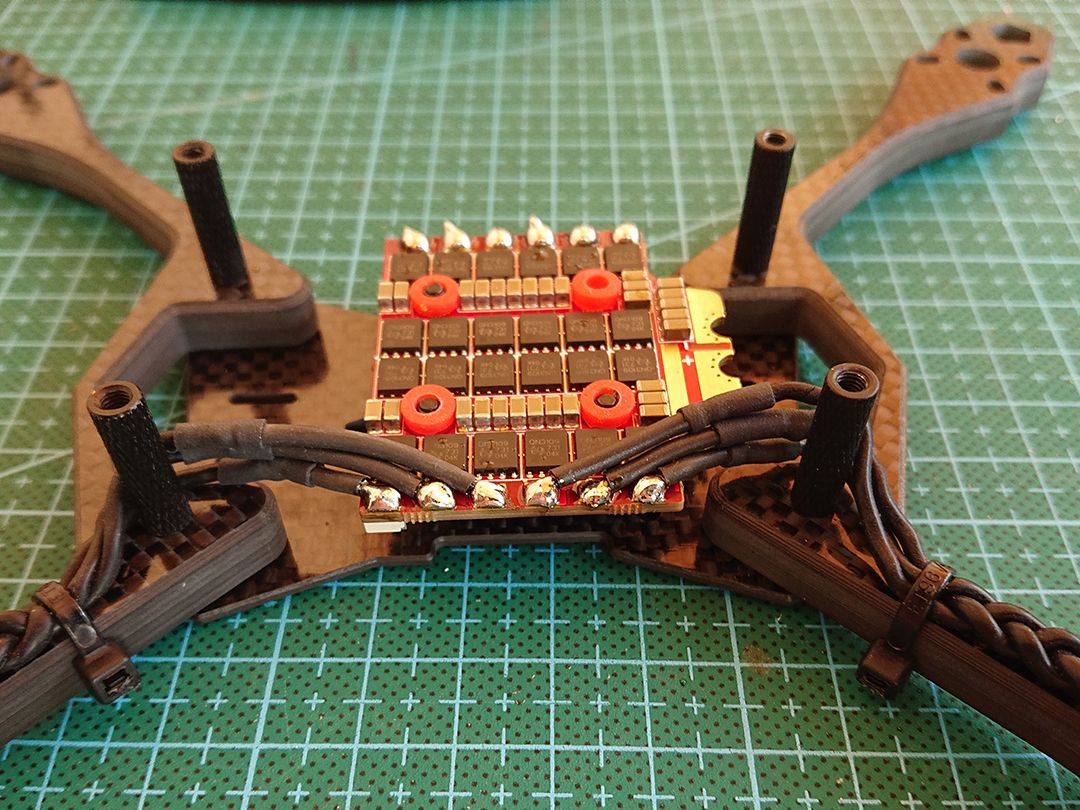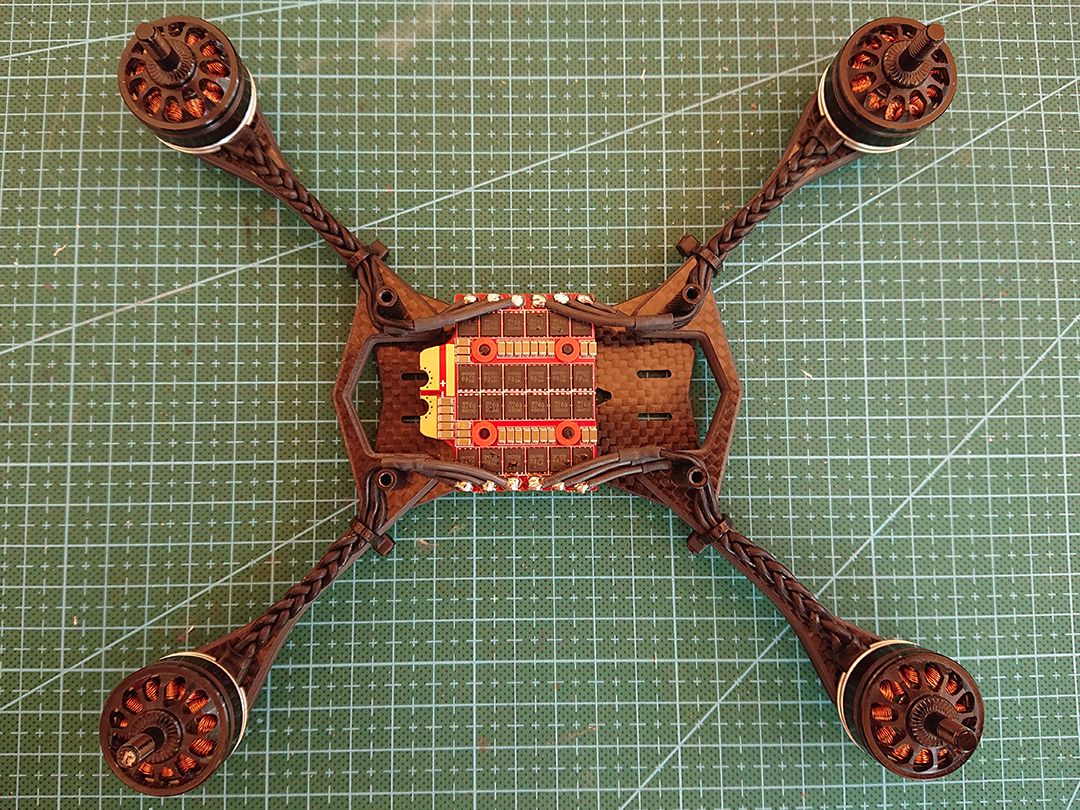 I like clean look of braided wires.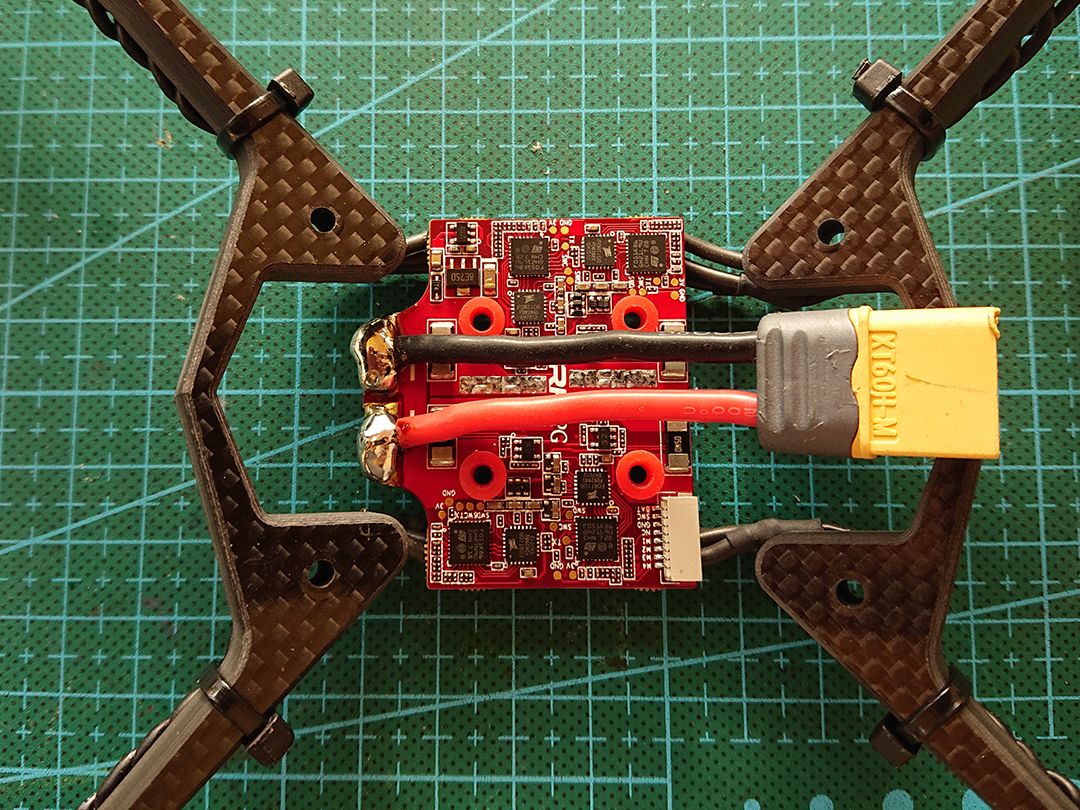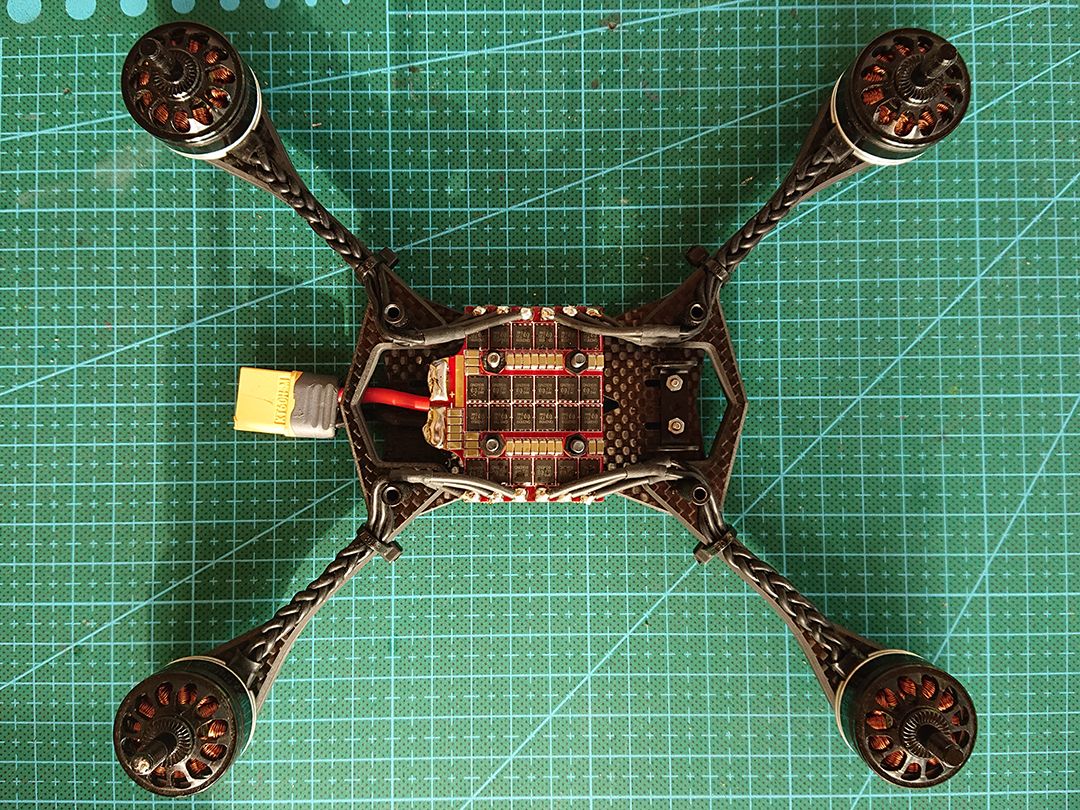 Battery wires are going below ESC.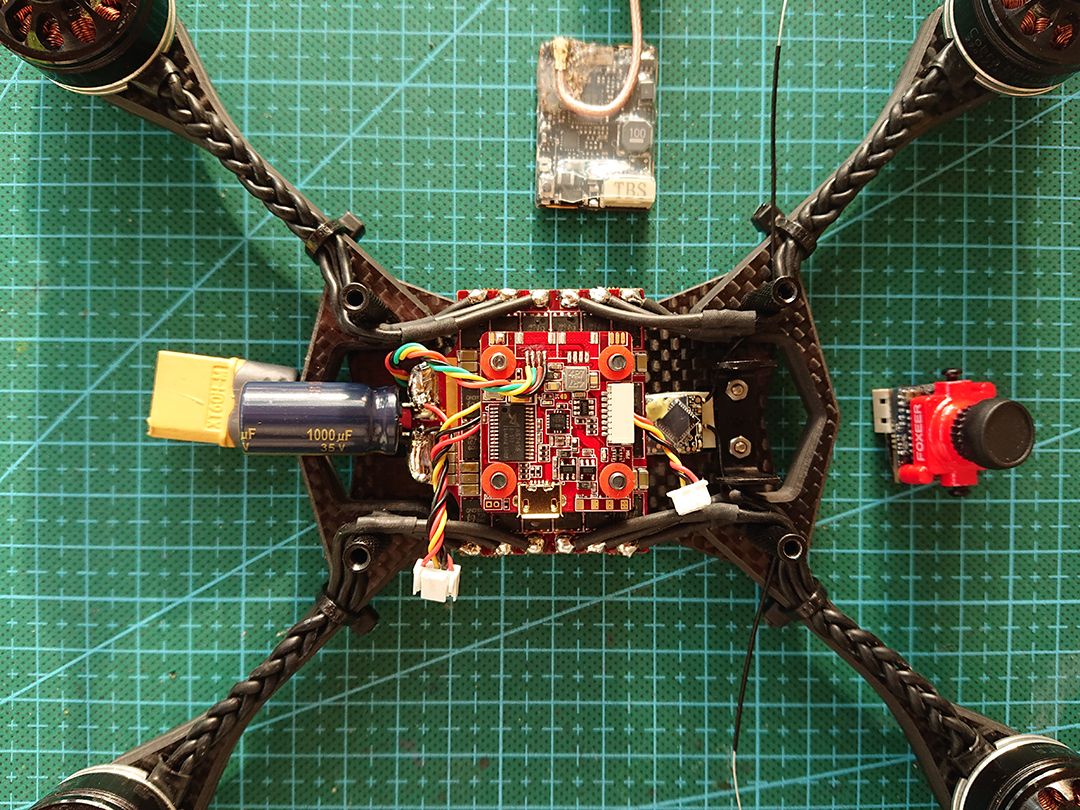 RX goes below ESC, just behind DVR cam. I have put 1000uF 35V capacitor in the back, but commonly I use 1500 or 2200uF caps.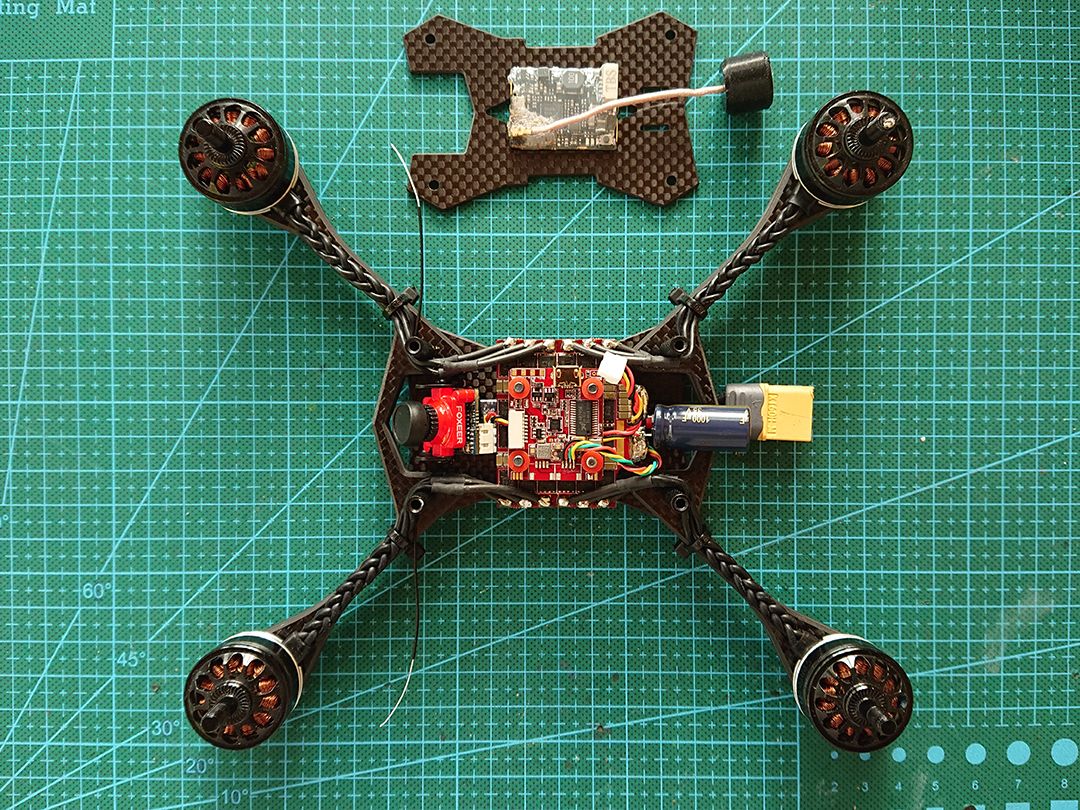 VTX is last component and it goes on double side sticky tape below top plate.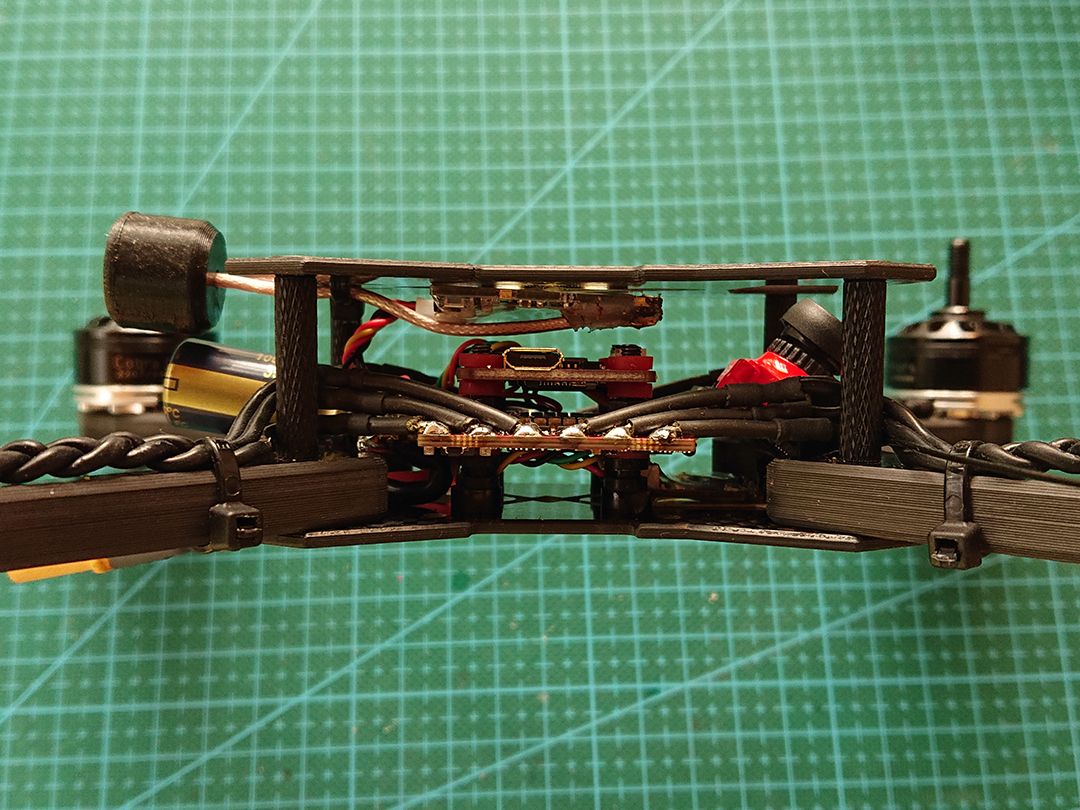 I have installed 22mm long standoffs instead of standard 18mm long, just to give more free space for "sensitive" RFone MilivotlOSD FC.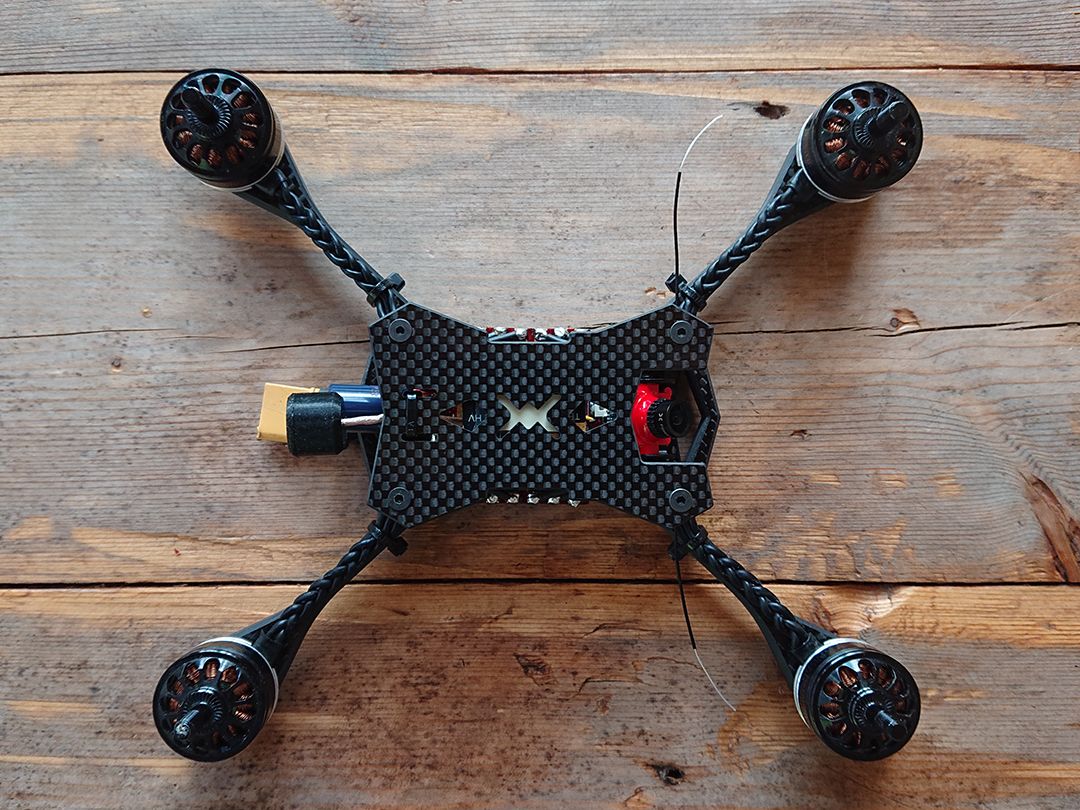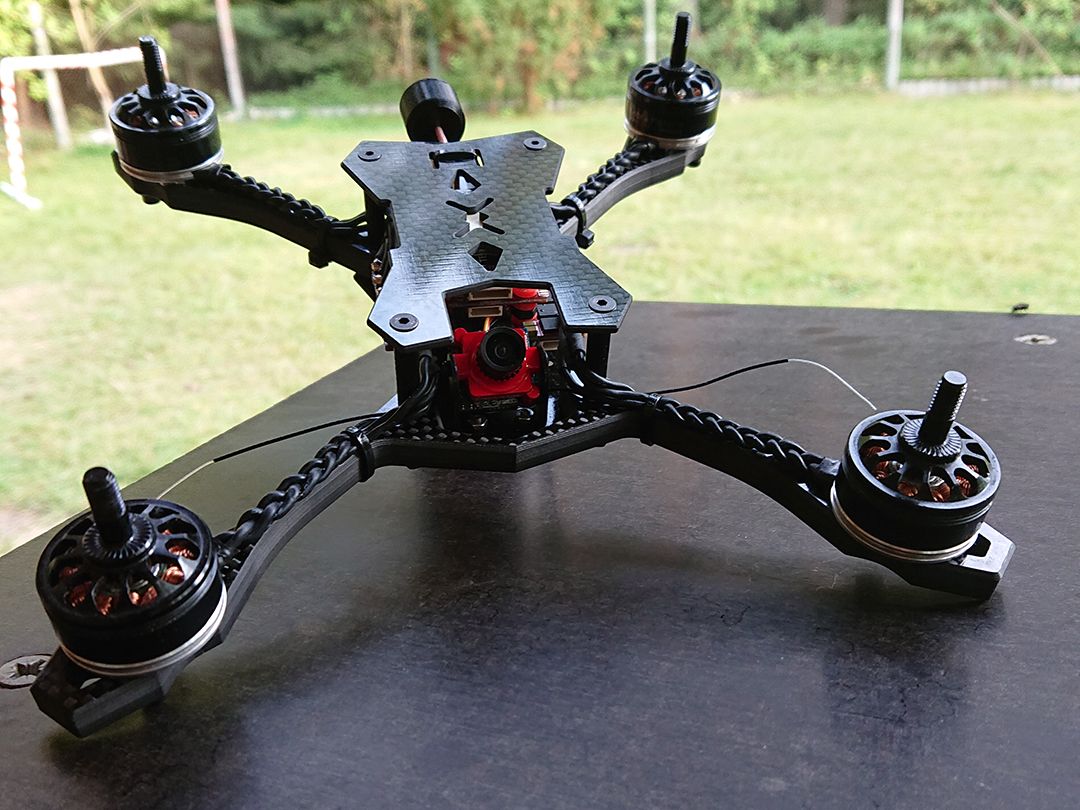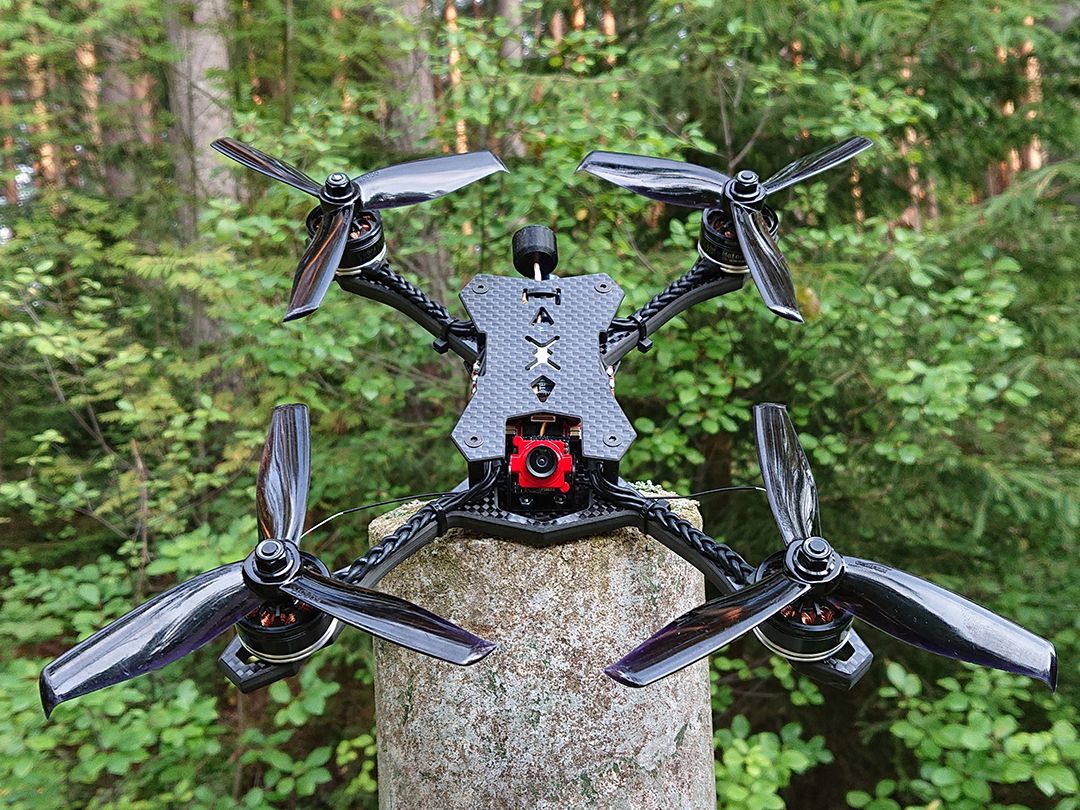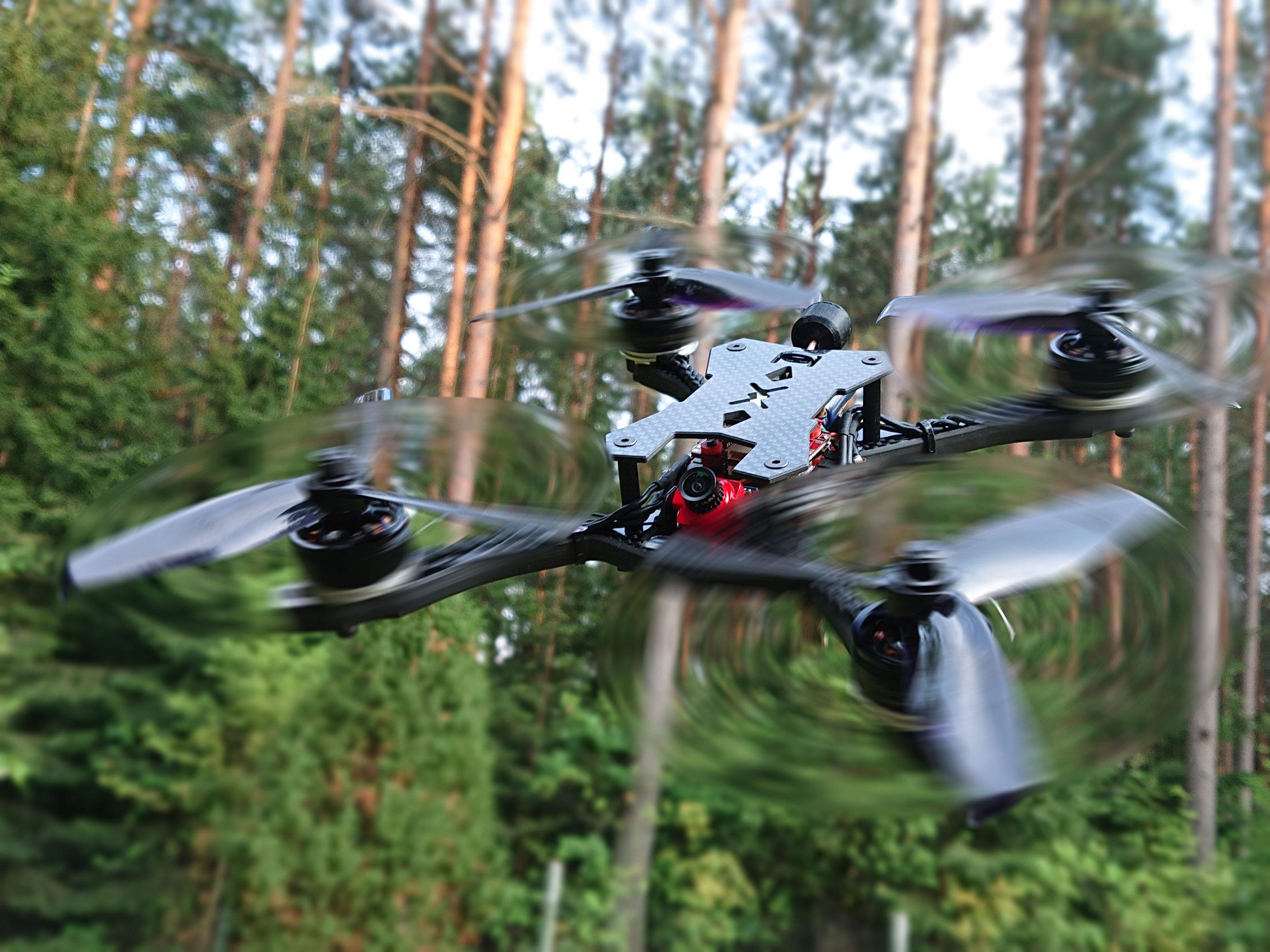 Thanks for your time and happy flying!