This is my pièce de résistance ... a culmination of all the frames that came before it and the feedback collected from all the awesome pilots that flew the Mk1 series and helped make Mk2 a reality. This is the Ronin Mk2, the latest flagship in a line of sub-250g oriented frames (AUW 236g w/ 700mAh 4S, 1504.5's, 4 inch props).
Notable improvements over the Mk1 include thicker and wider arms, relocated clinch nuts clear of front and rear stacks, much improved camera cage, far beefier brace plate now properly designed for a bottom slung lipo, space for DJI and HDZero digital FPV systems, and an overall notable increase in bling factor. Who says a performance sub250 frame can't also look damn good? :)
Unlike the Mk1 which was seeing upwards of 7 min flight on 850mAh lipos, I designed the Mk2 chassis around a 700mAh lipo aiming for a more traditional 4 min of aggressive flight and re-allocated that weight to increased durability. Additionally, this allowed me to up the power train from 1404's to 1505's. In this case, I opted for the Brother Hobby VY 1504.5's adding noticeable throttle authority.
As a result, I'm getting pristine gyro traces despite relatively aggressive filtering.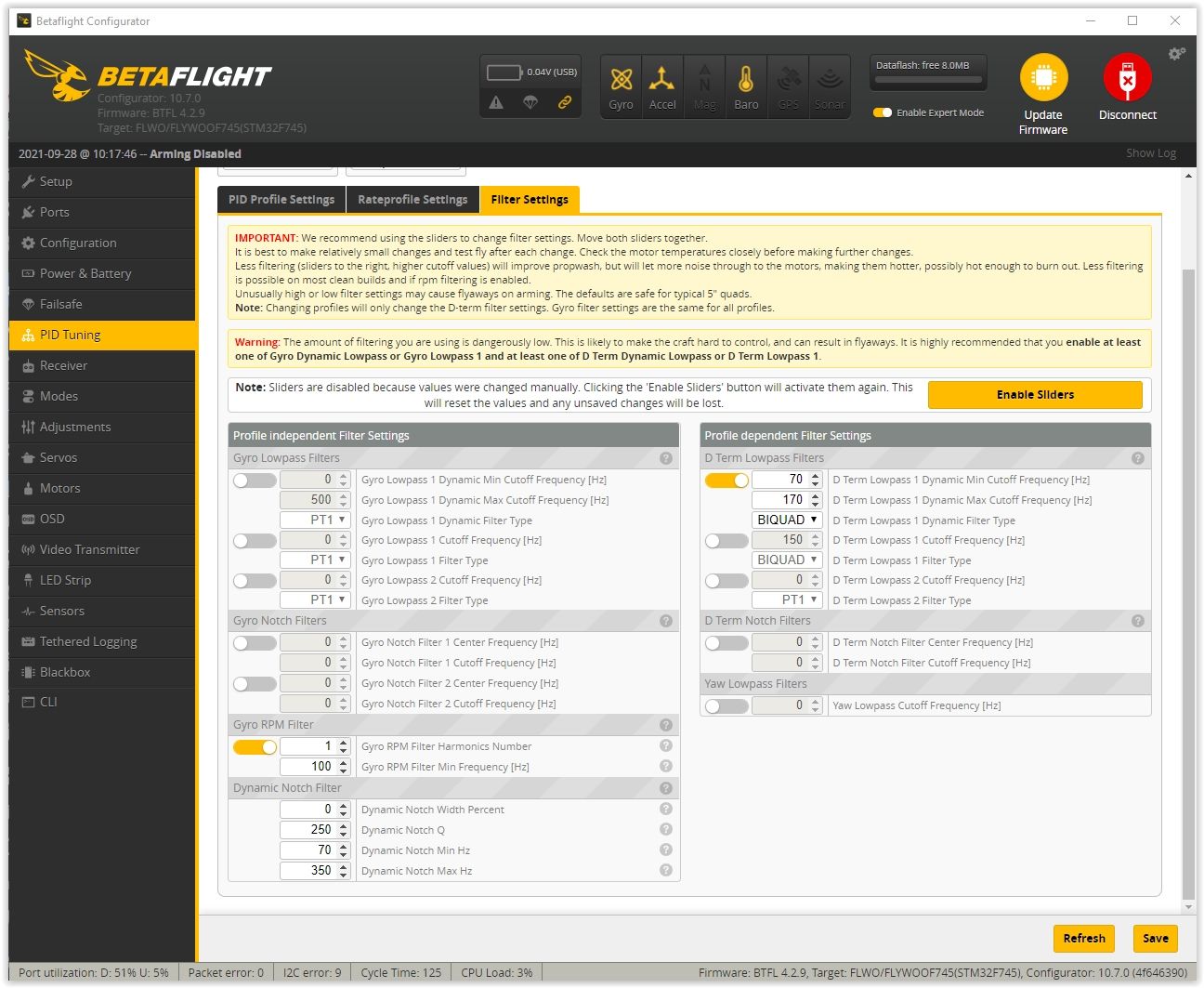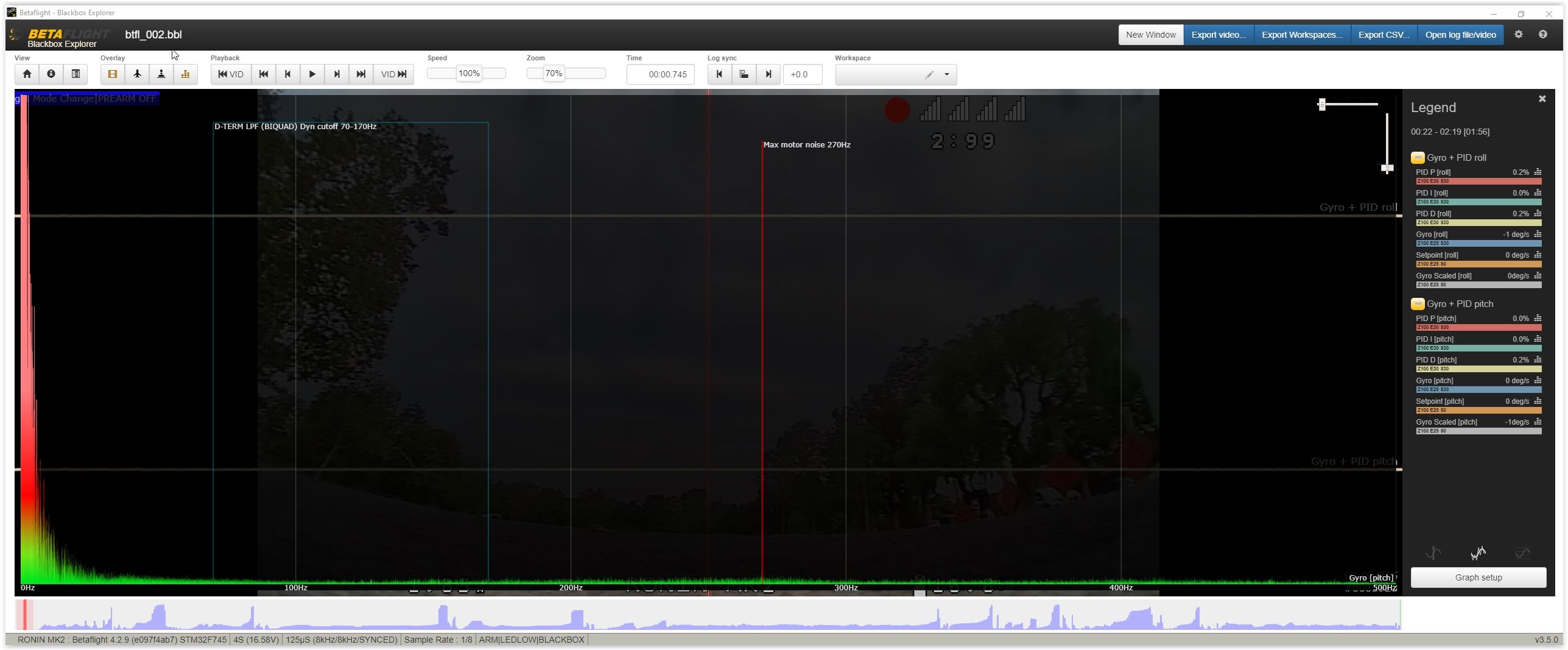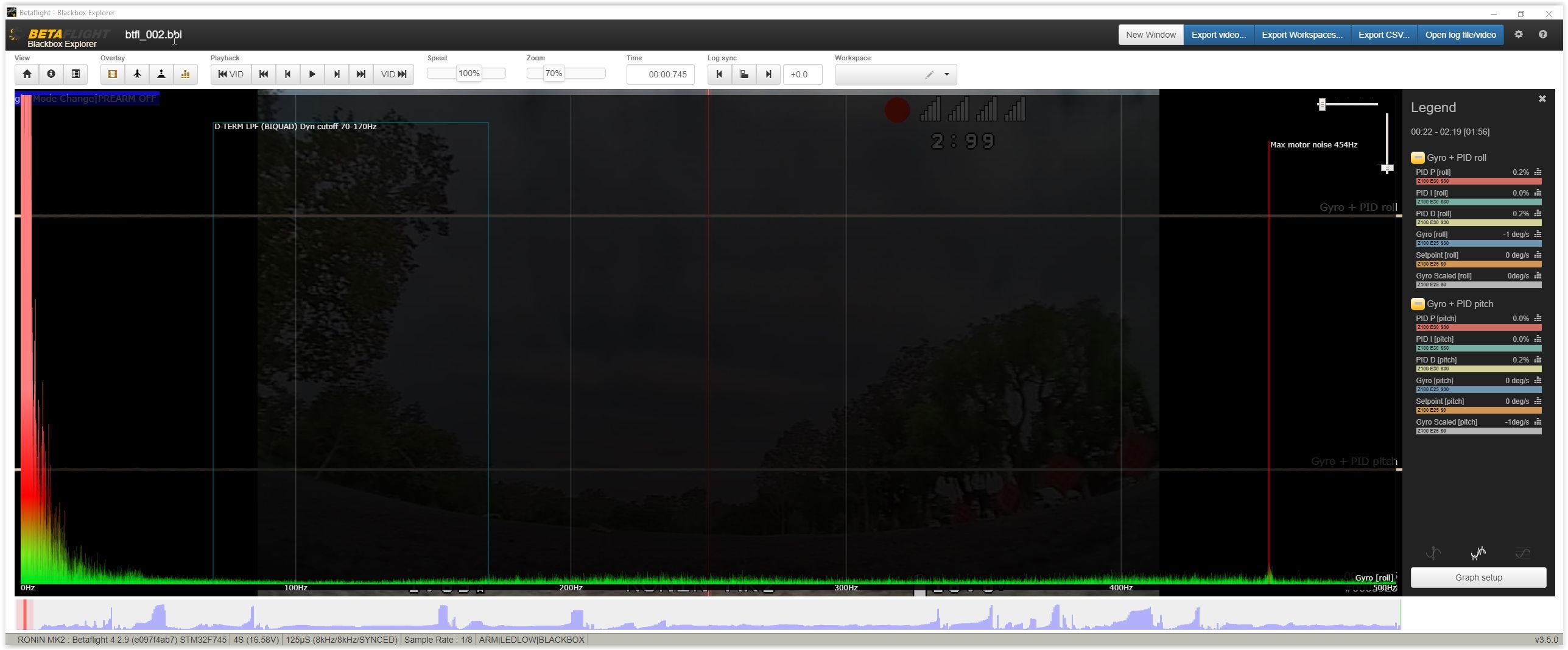 You might also notice that I've kitted this one with Shark Byte. I was actually one of the original beta testers for its predecessor, Byte Frost. Long story short, I had faith in HDZero, the tech behind the hardware, and like many others, quickly dwindling faith in Fat Shark and abandoned it. Having seen HDZero making huge strides and spreading its wings to license to far more proactive and reliable hardware manufacturers, I decided to give the tech a second chance. And so far I have HDZero regrets ... lol, see what I did there? :D
I'm currently in the process of "translating" the Mk2 chassis to the Shinobi (endurance / micro long range) and Sohei (3-inch bacher) frame classes ...