The FB 009 is a lightweight and compact budget FPV headset. When I first saw this I thought it might be worth a try. I'm never quite sure which headset to recommend at this price point, so let's see how this stands up. Most notably it includes a USB chargeable 1S 1200mah battery which is a decent capacity for an internal battery. The headset is compact and features a 3" 480x320 16:9 display. The headstraps are nice and it's lightweight.
What's included:
2 RP-SMA rubbery ducky antennas.
A female RCA to 3.5mm adapter for AV input.
A micro-USB cable for charging.
An internal 1200mah 1S battery.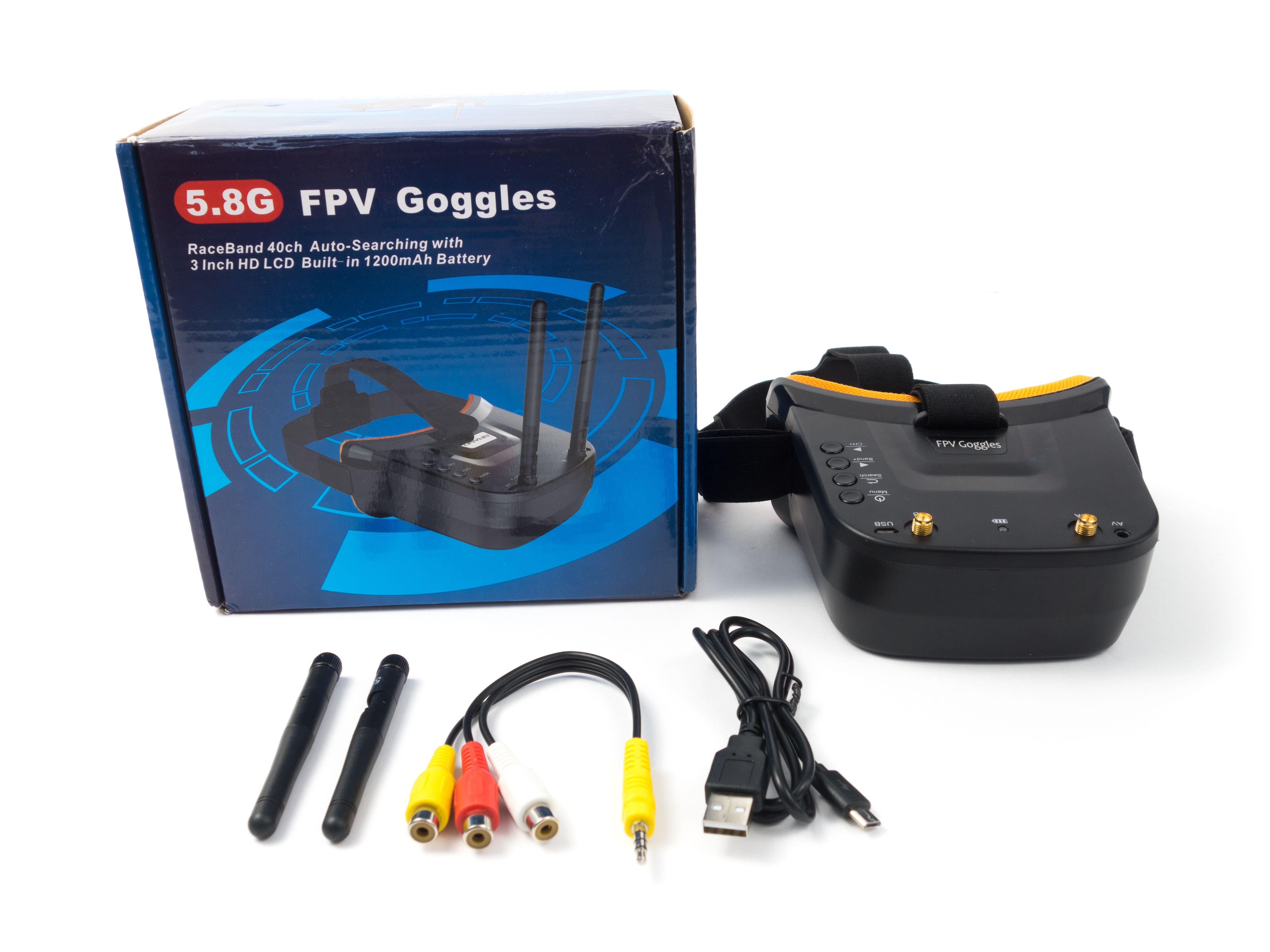 Eye Strain
Now one issue I always have with these little box sets is the eye strain, and this one is no exception. I just can't relax my eyes to focus on the display. My solution is to add a second magnifier. Your best bet is to buy a credit card sized magnifier from eBay or Amazon. They're just about the right size, but may require a little trim. I'd get a 2x and a 3x and experiment with the right combination to get the best focus. The included lens is 4x. You might be able to slide it in front of the included magnifier or you may need to open the unit up to swap them out. Another option is to buy some reading glasses, but they'll need to be quite narrow at no more than 11cm wide. Remove the arms and fit them into the opening. It's possible to get these in focus, but you'll have to experiment.
I purchased the 3X magnifier linked below and trimmed it to slide directly over the existing magnifier. The eye strain is all but eliminated and the FOV is substantially larger. It's really a night and day difference. You'll need a dab of tape or hot glue to hold the corners in place, but this little mod works incredibly well! It does slightly reduce the contrast and increase the pixel size, but for the price this is now a very respectable headset.
Build Quality
The build quality isn't spectacular. The plastic is cheap and it's a very lightweight unit at only 182g. The face foam has a paper thin orange mesh on top, but it's comfortable and there's almost no light leak. The headstraps are decent and I like that they didn't use velcro adjustments like some of the high end goggles. The buttons work well and the menu system is intiutive and easy to use. It's a fairly solid unit. I don't think it'll break floating around in a backpack. It could make for a good passenger set.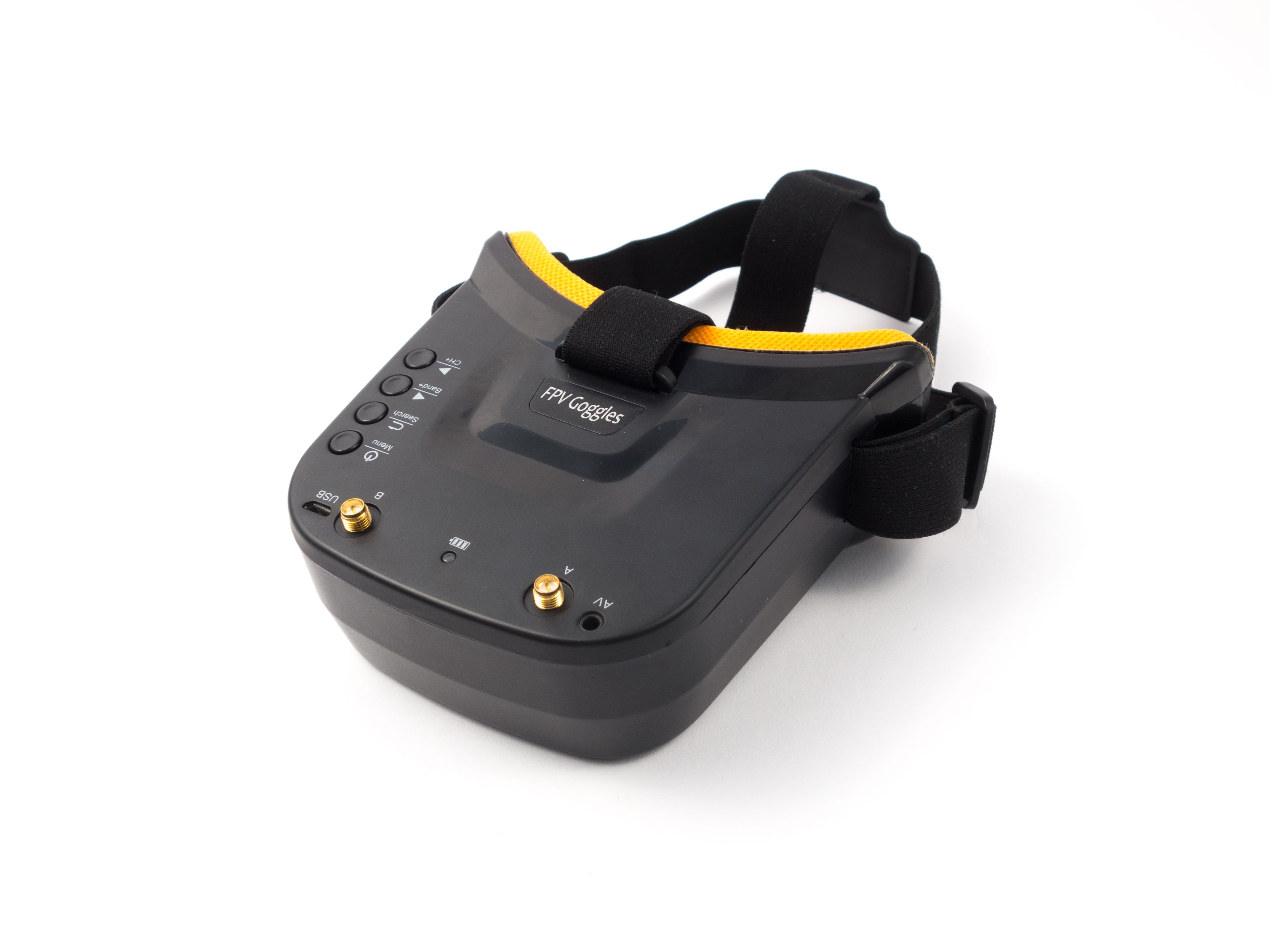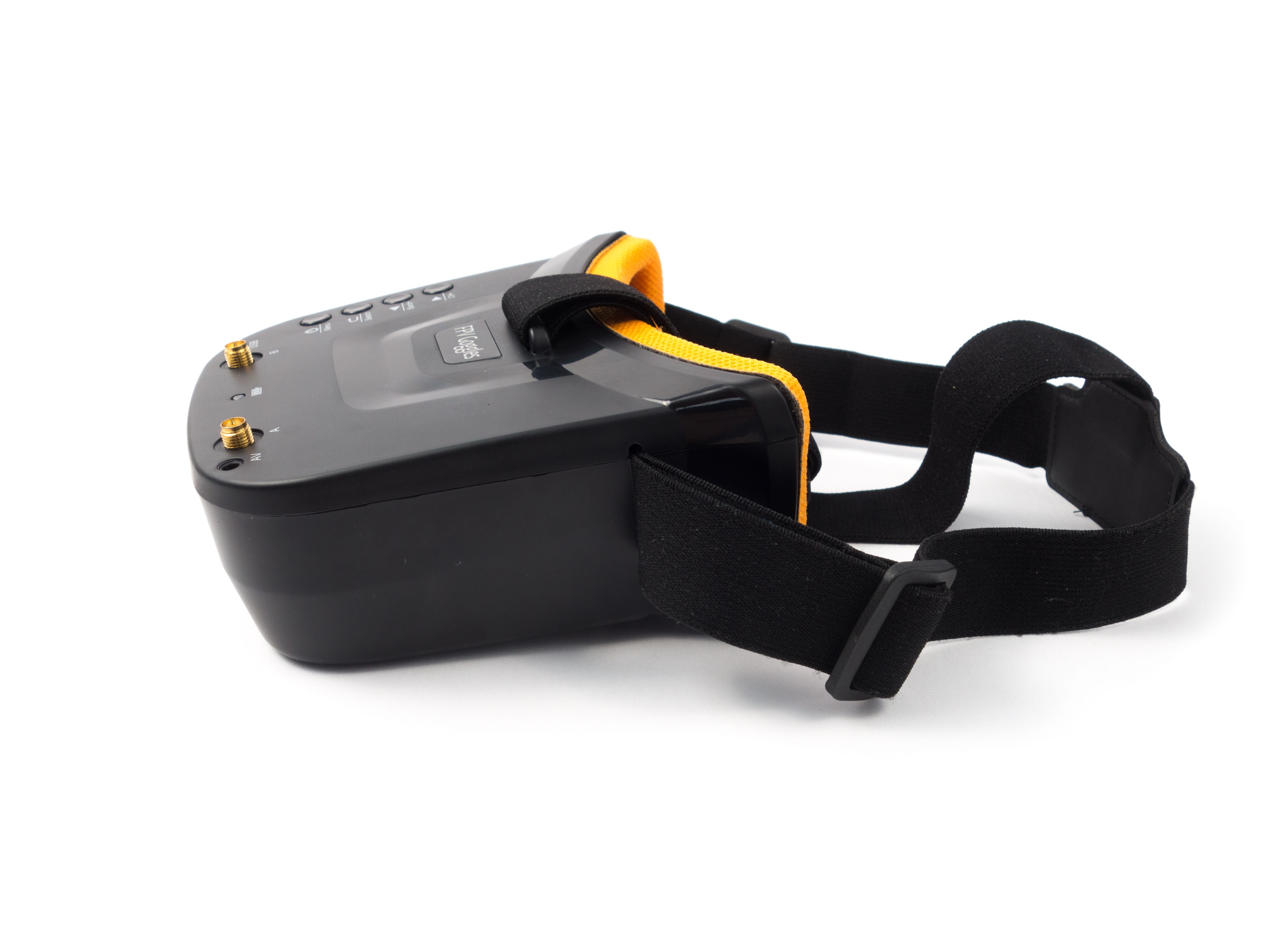 Video Quality
At 480x320 this isn't the highest resolution display. It's perfectly adequate and far less pixelated than the SJ RG01 though. It's hard to say what the field of view (FOV) is, but it's somewhere around 45 degrees. The display is bright and offers brightness, contrast and saturation controls. There's an OSD on top showing the battery level and band/channel, but there doesn't appear to be any way to disable it. That can be a bit distracting. The battery indicator is an illustration of a battery and does not indicate the voltage.
AV Input/Output
This has an AV input/output jack, so you can feed video from a ground station or send video to a DVR. You can use the menu to switch to AV-in mode otherwise it defaults to AV-out when viewing the FPV feed. The problem with mine is the 3.5mm jack is defective. With the plug fully seated I have no video, but pulling the plug out ever-so-slightly conveys a signal. I managed to record some DVR footage using the Eachine EV100 Micro DVR, but it didn't record properly. Maybe this is just a defective unit, but I can confirm that the AV input/output works to some degree.
Video Receiver
This includes a single internal receiver. Don't be fooled by the dual antennas. This only offers antenna diversity which is a far cry from real diversity. I'm not even sure if it makes much of a difference over a single antenna receiver. For what it is the range is acceptable and with a good antenna it'll do just fine.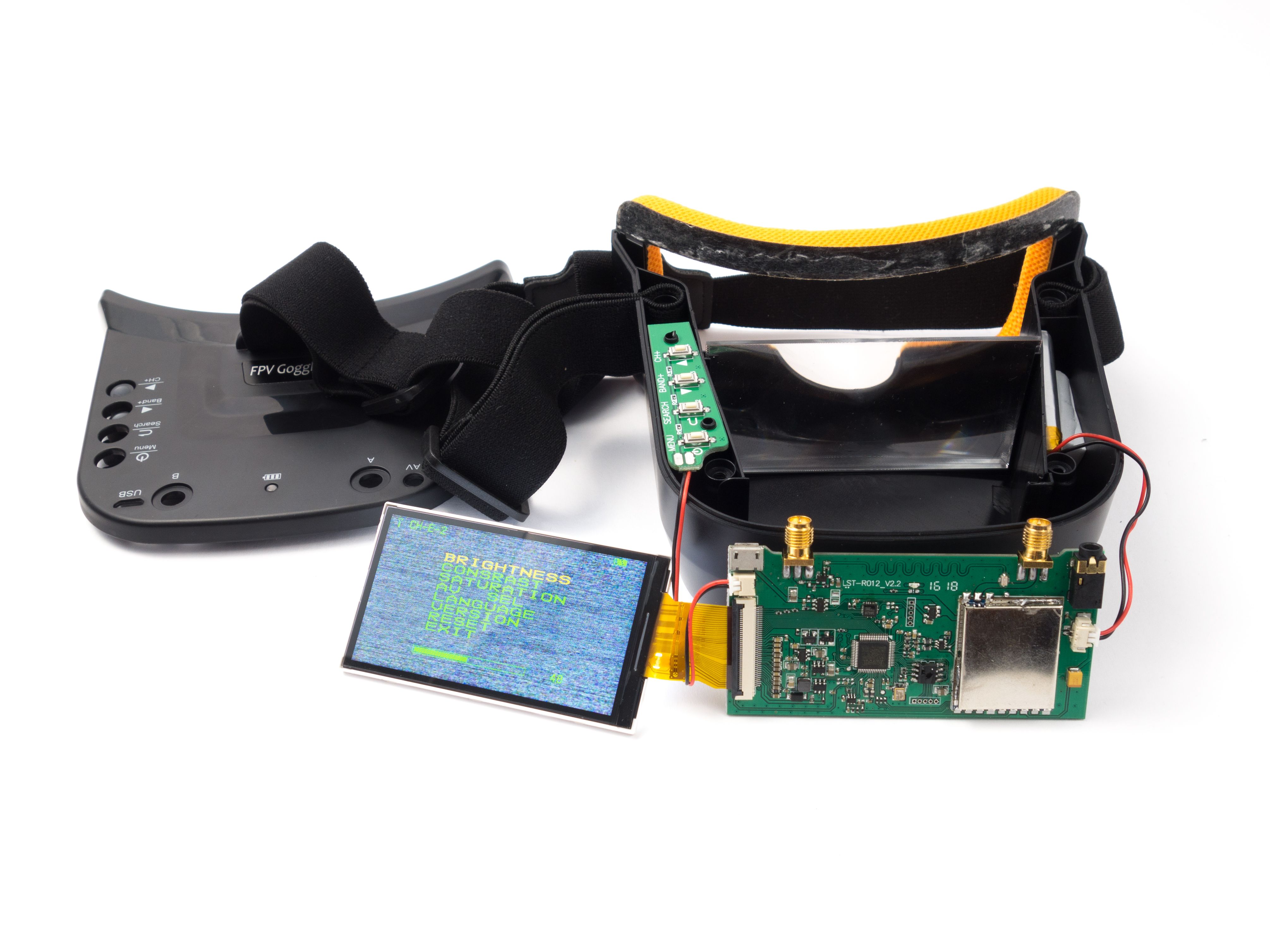 Battery Life
Compared to the more popular VR006 by Eachine this performs substantially better in terms of battery life. The VR006 only runs for 15-20 minutes while this runs for at least 45 minutes to an hour. While you can charge it with a portable USB power supply it will not run off the power supply. You need to allow it time to charge before use.
Final Thoughts
These cheap box sets have come a long way. My first was the Quanum V2 from HobbyKing. It was massive and didn't come with a receiver or battery. Now we've got box sets like this. It's substantially smaller and includes both a battery and receiver. The FPV experience you get from this is not far off from a $300 goggle. It doesn't have a DVR but you can add something like the Eachine EV100 DVR. Just keep in mind that the DVR will need a separate power source. For around $40 with an additional magnifier this is a great budget solution.
Disclaimer: This headset was provided courtesy of Gearbest.com in exchange for a fair and unbiased review. This article utilizes affiliate links and purchasing this will help support RotorBuilds.com