Fun fact unlike the Marmot the badger is nocturnal just like this awesome quad.
The Tmotor-F80 are way too big for this frame and at first i was doing nothing but exploding props i have set the motor output limits at 70% for now and am getting some tougher props ill let you guys know how it flys as time goes on. I plan to work that motor output up with some nicer props here soon.
This build includes a full size FPV camera that i eventually had to shave down on the corners in order to install the go pro mount I got it to fit by moving the bracket on the badger to the outside to the frame.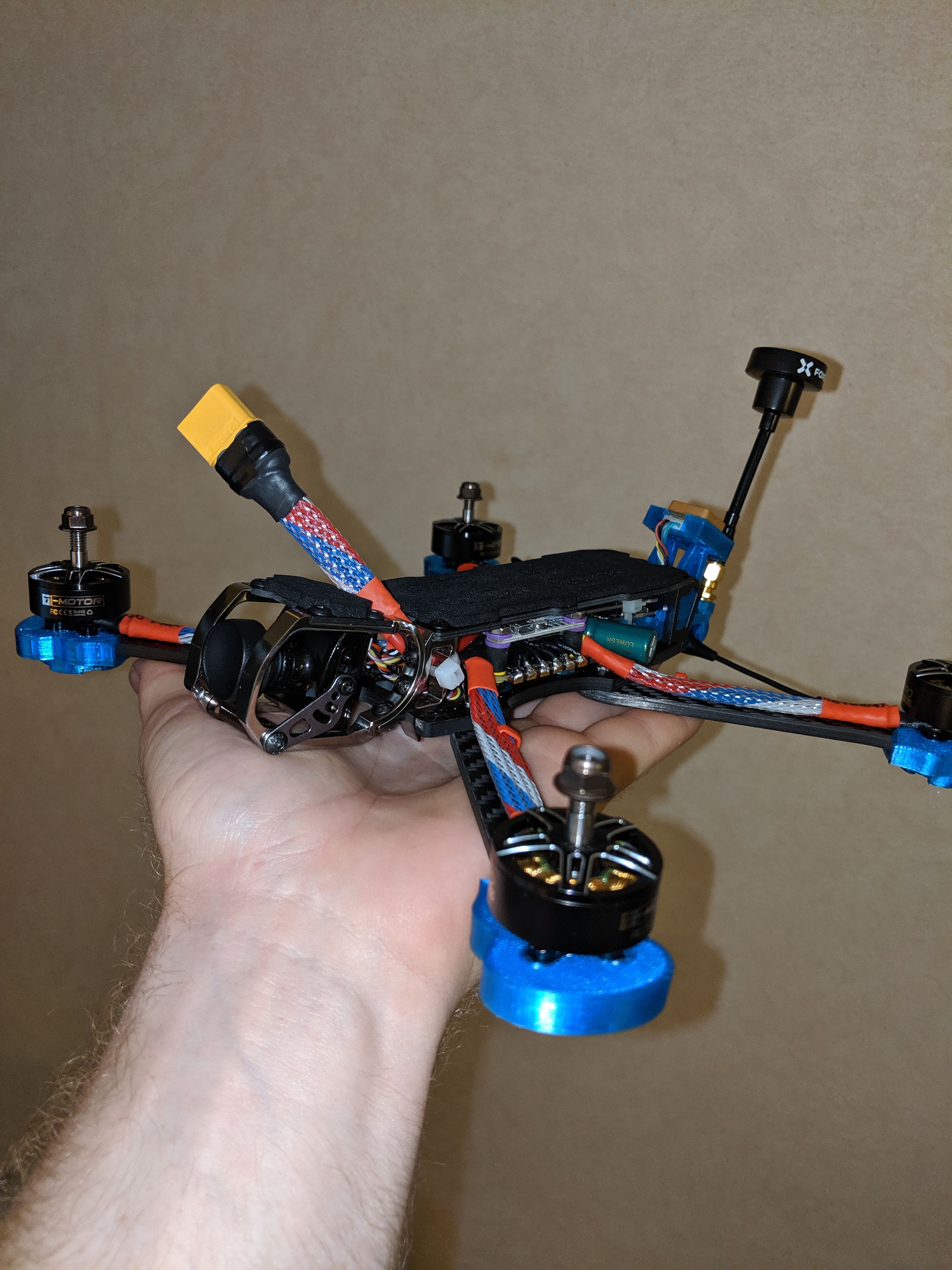 As you can see from the header this build Includes a gps unit and with that i am running the r9mm to hopefully reach out with a bit more range. I have reworked this mount many times looking for the best place to put the 5.8 video antenna and i just cant ever seem to settle on a good spot. So updates to come on how the mount ends up for the long haul.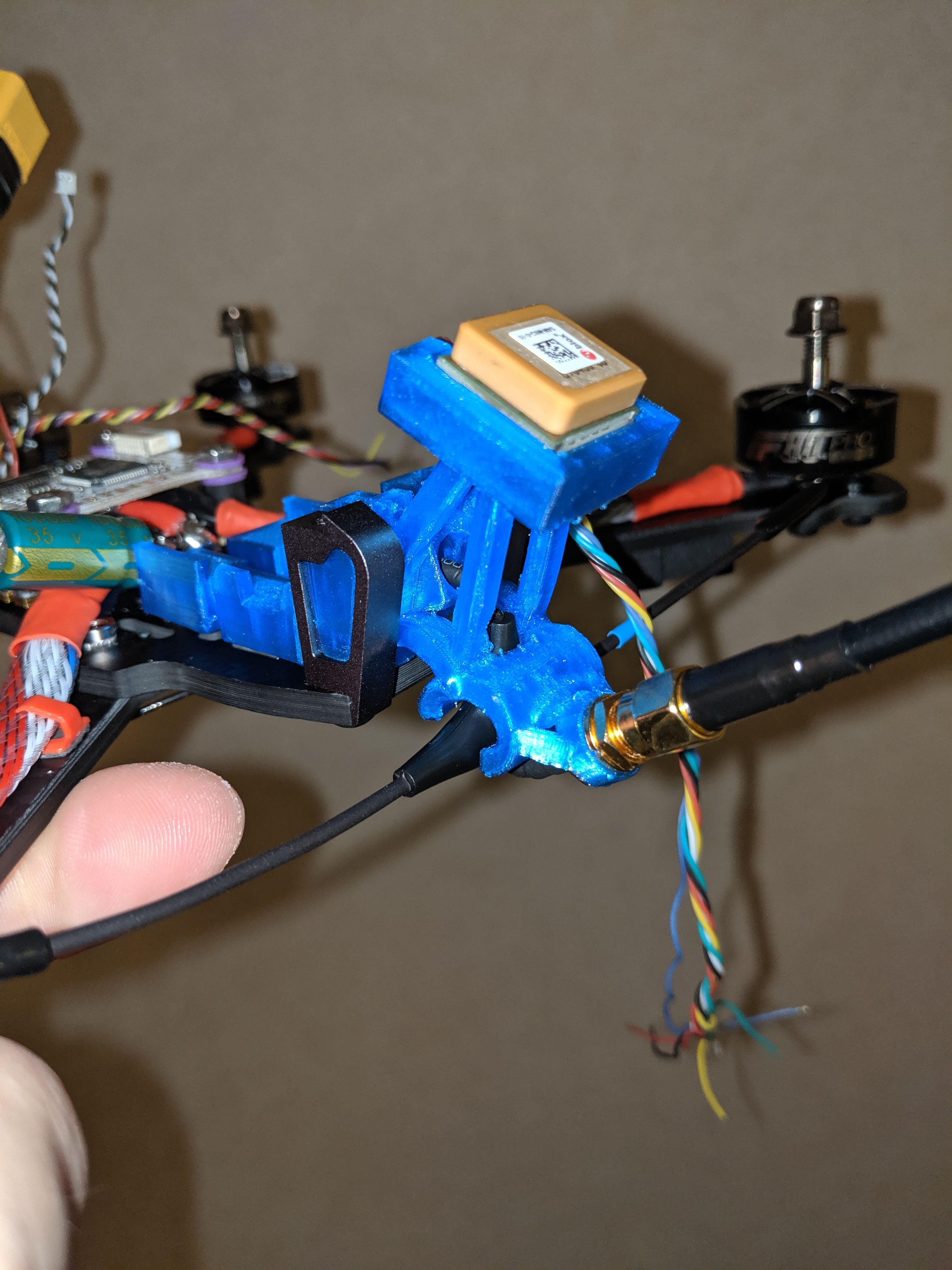 Just a shot of the flight controller form the top and then the bottom I followed the wiring digram of the lux f7 excatly so I don't plan on doing a full digram unless someone really wants one done.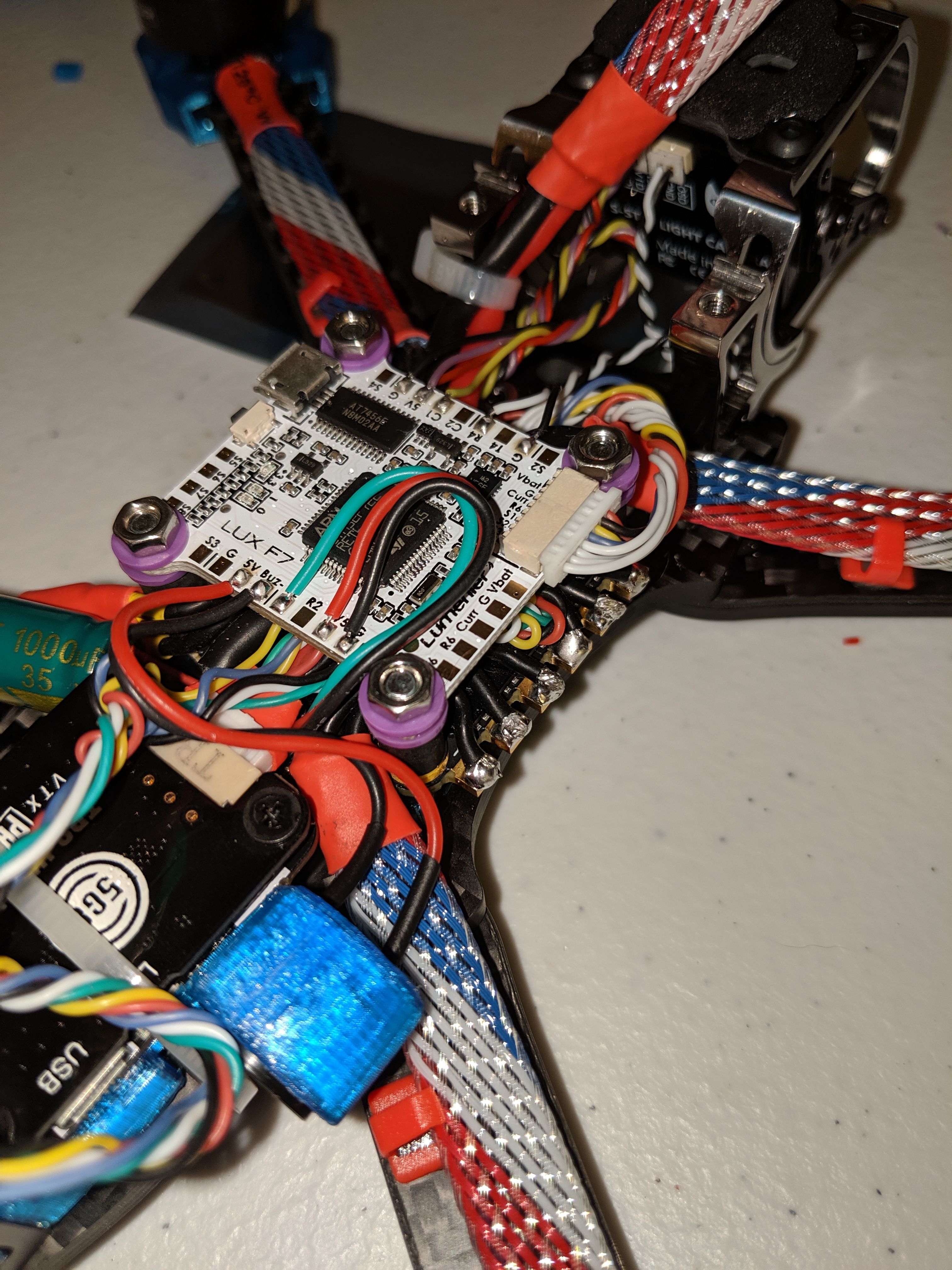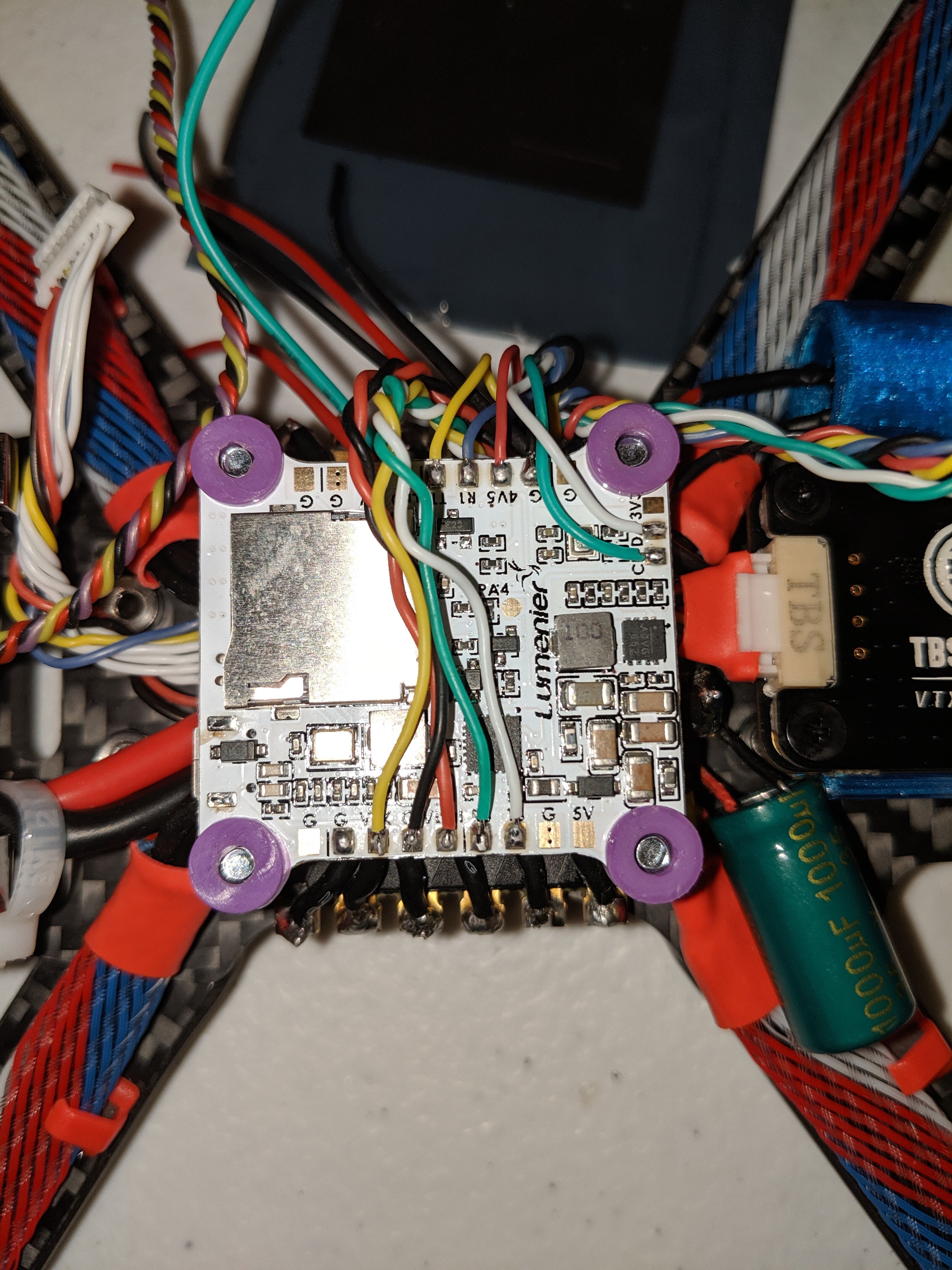 I got to thinking and decide that the build would probably be cleaner and tighter if I mounted the FC 180 degrees reversed giving plenty of room for the cap and i also decide to run the motor wires underneath the esc to save some vertical room. I used 3d printed spacers in order to allow for enough room. not my best soldering its a hard angle to get to there. haha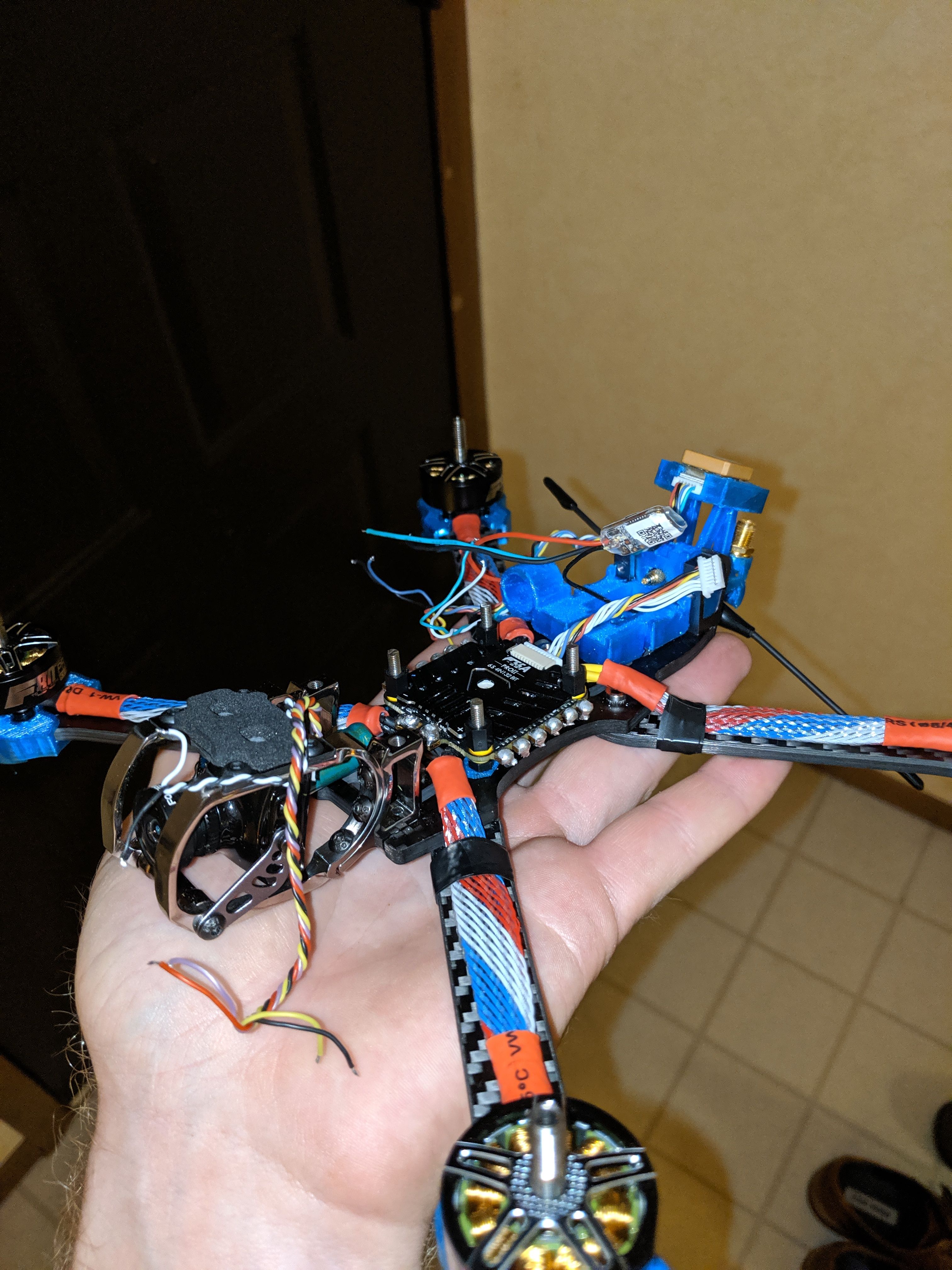 So i have ran into some real issues with this build I got a TBS unify pro 32 HV and like many other people my unit was doa wouldnt even power on when it arrived.
I will be sending that back very soon in order to exchange it for a Rush Tank because i really like how people are mounting that on the marmotte frame.
I have also had horrible desync issues with this quad and I believe that the esc i got was defective. So this copter has yet to fly but soon enough it will be hitting the blue skys for some action.