Description of my Thoughts:
I wanted to build a Toothpick so bad, because my Emax Tinyhawk isn't this Powerful. So I built this one, since this one is 3S it is really powerful and makes much more fun to fly than my Tinyhawk.
The Canopy is from The Van's Toothpick, thanks for this nice Canopy to you. Through this Canopy it is somewhat Rainproof, I flew in the rain and it was Dry as Hell on the Board after I removed the Canopy.
I wanted to make somewhat like a "Lowrider" Toothpick, that's why I used the Whoop-board and not a 16x16 Stack, even thought I designed the Frame so that it can take 16x16 Stacks and Whoop-boards. It has one major failure, the Motor-Mounts are 45 Degrees distorted. But this failure is Fixed in V2.
I designed this Toothpick a while ago, but I wasn't able to cut it out. So I found more and more same looking Frames on Banggood and some other Sites and thought I just mention this before others comment that I copied this Frame.
---
Pictures of the Build: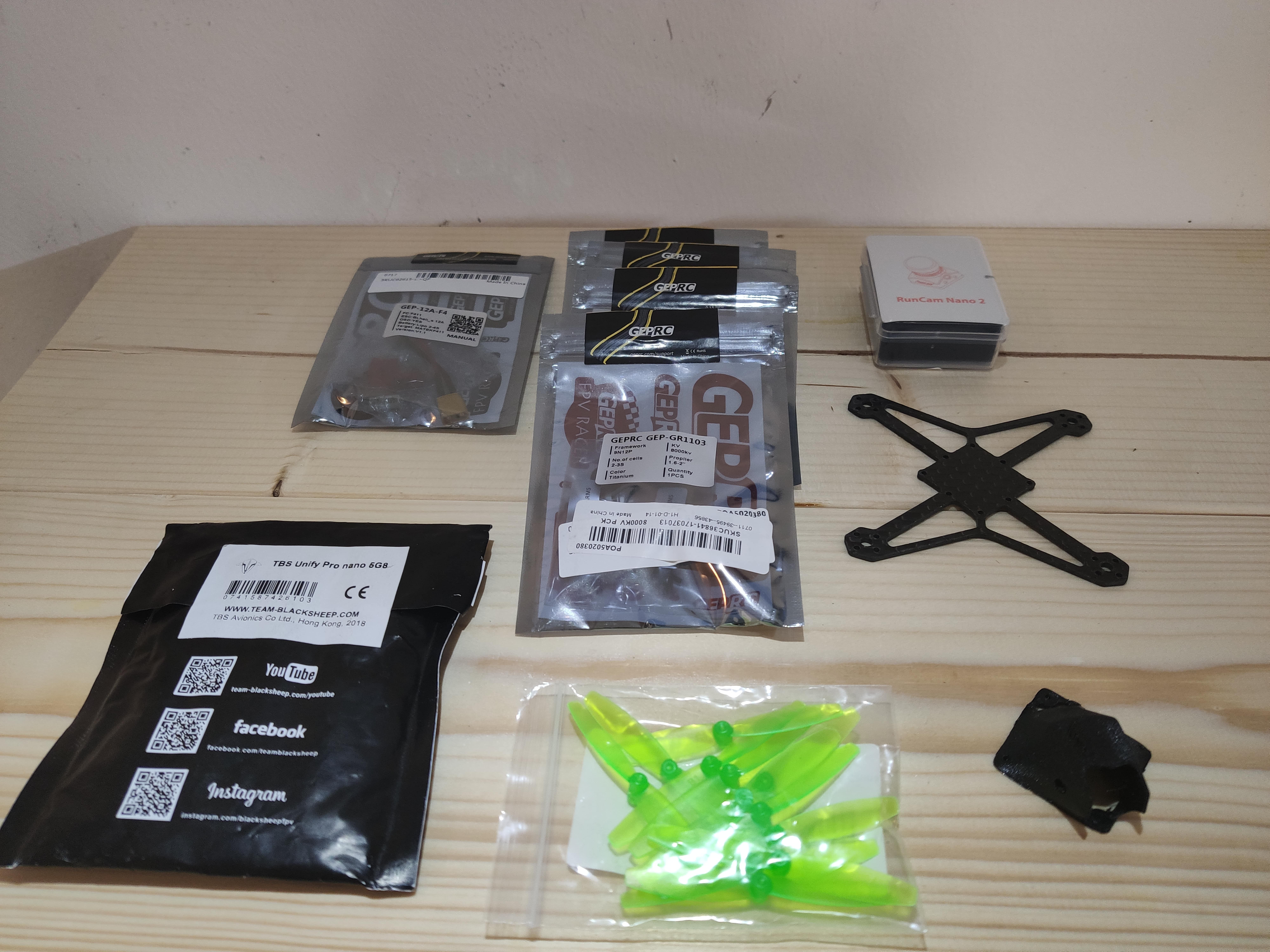 These are the Components I am going to use.
---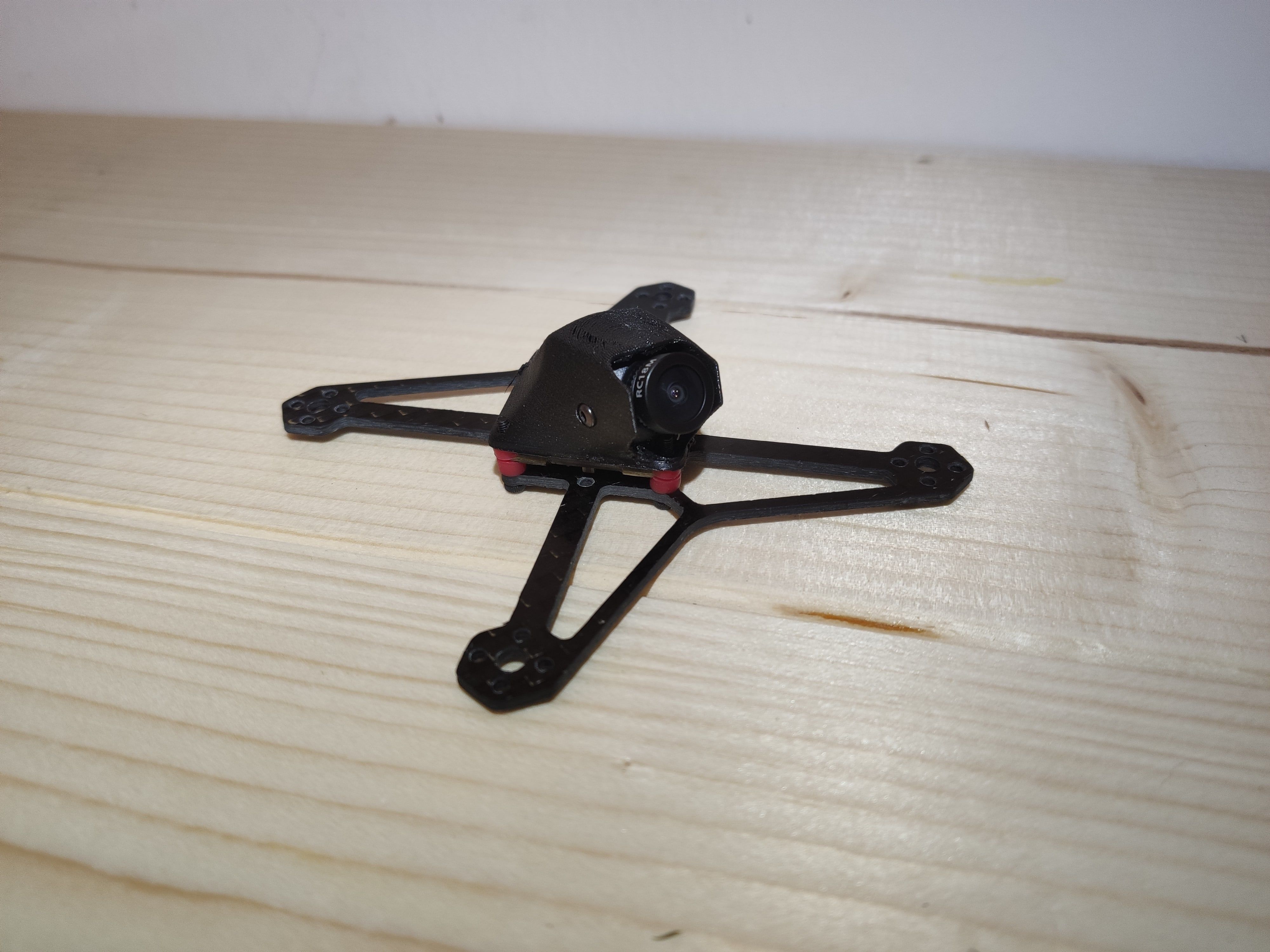 Here I mounted the Camera and the Canopy on the Whoop-Board
---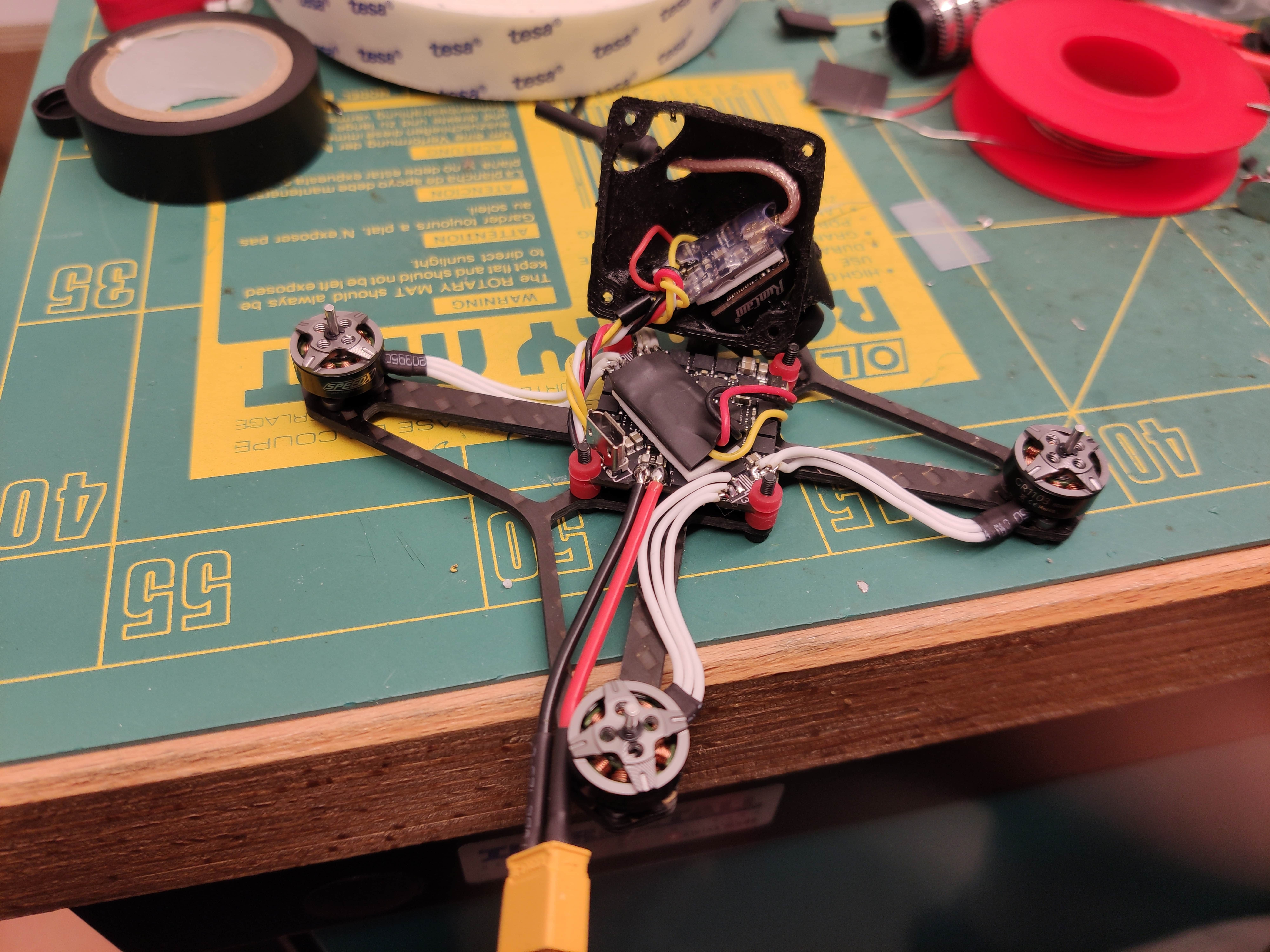 I removed the Connectors on the Board, as well as on the Cables, this is mainly so the Stack gets lower. The VTX is mounted to the Back of the Camera to save Place under this tiny Canopy. The Receiver Antenna goes along the underside of the Frame, hope this wont get me in trouble.
---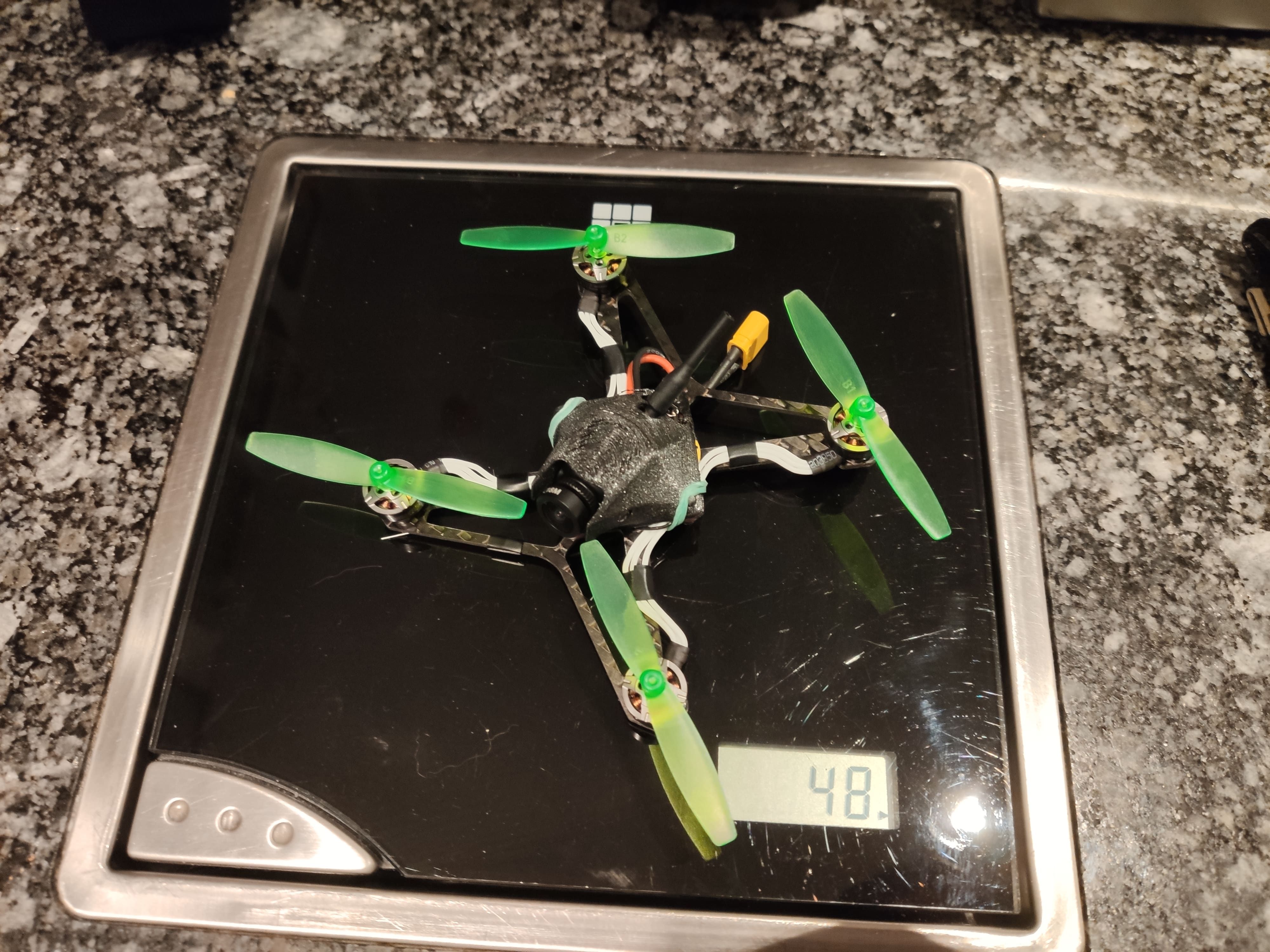 Weight without Battery is 48 Grams.
---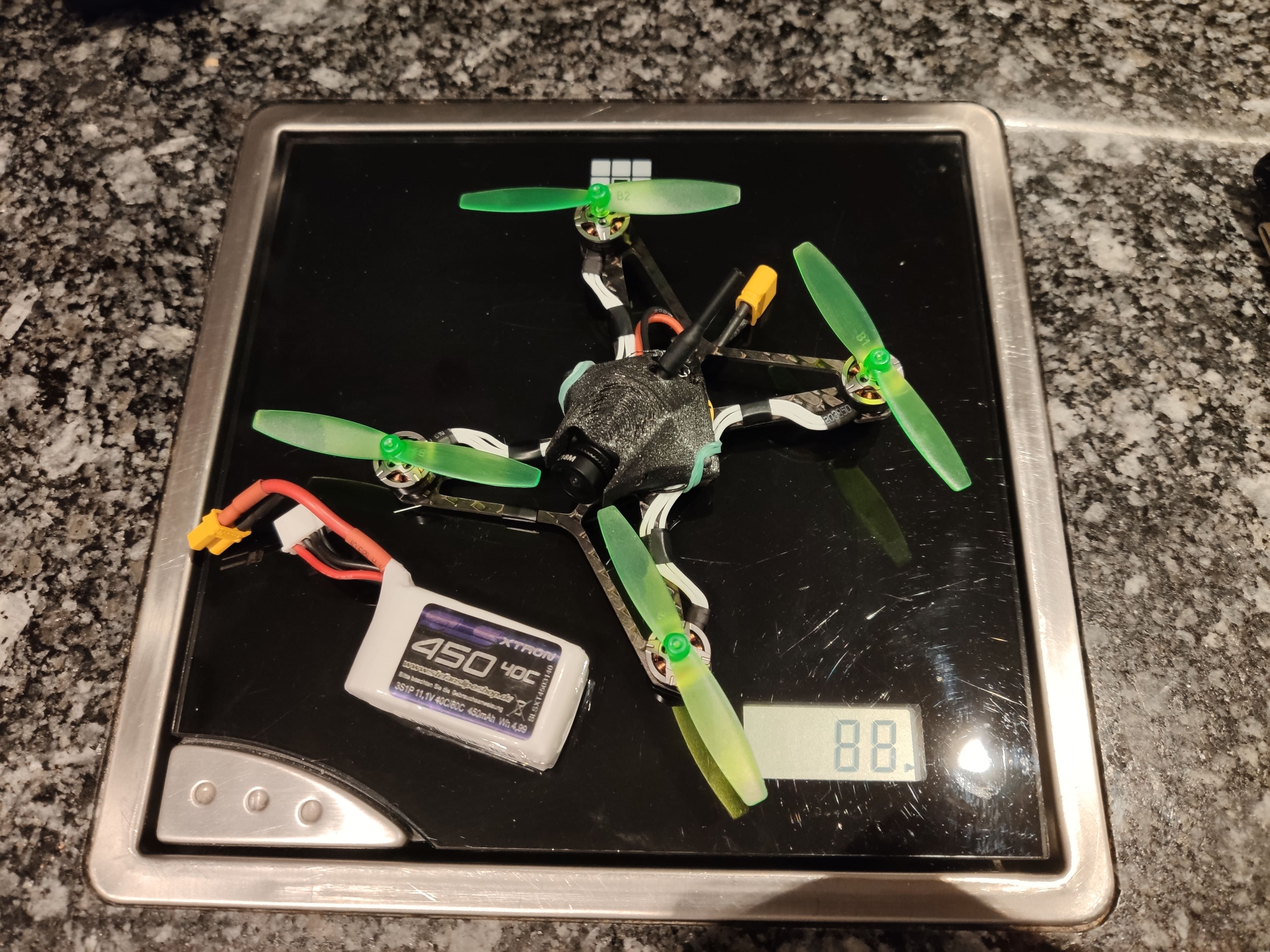 Weight with my 3S 450mah Battery is 88 Grams.
---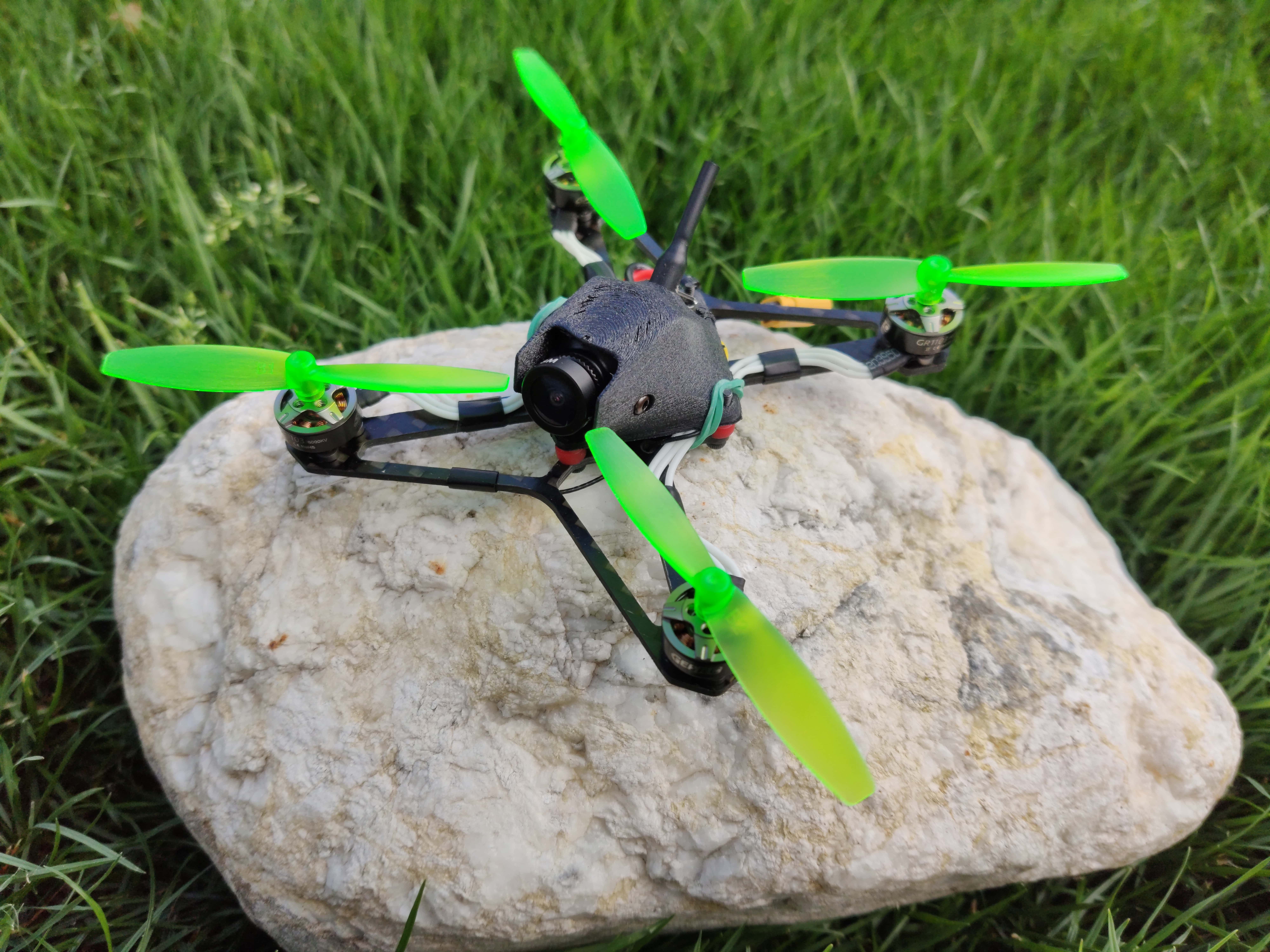 ---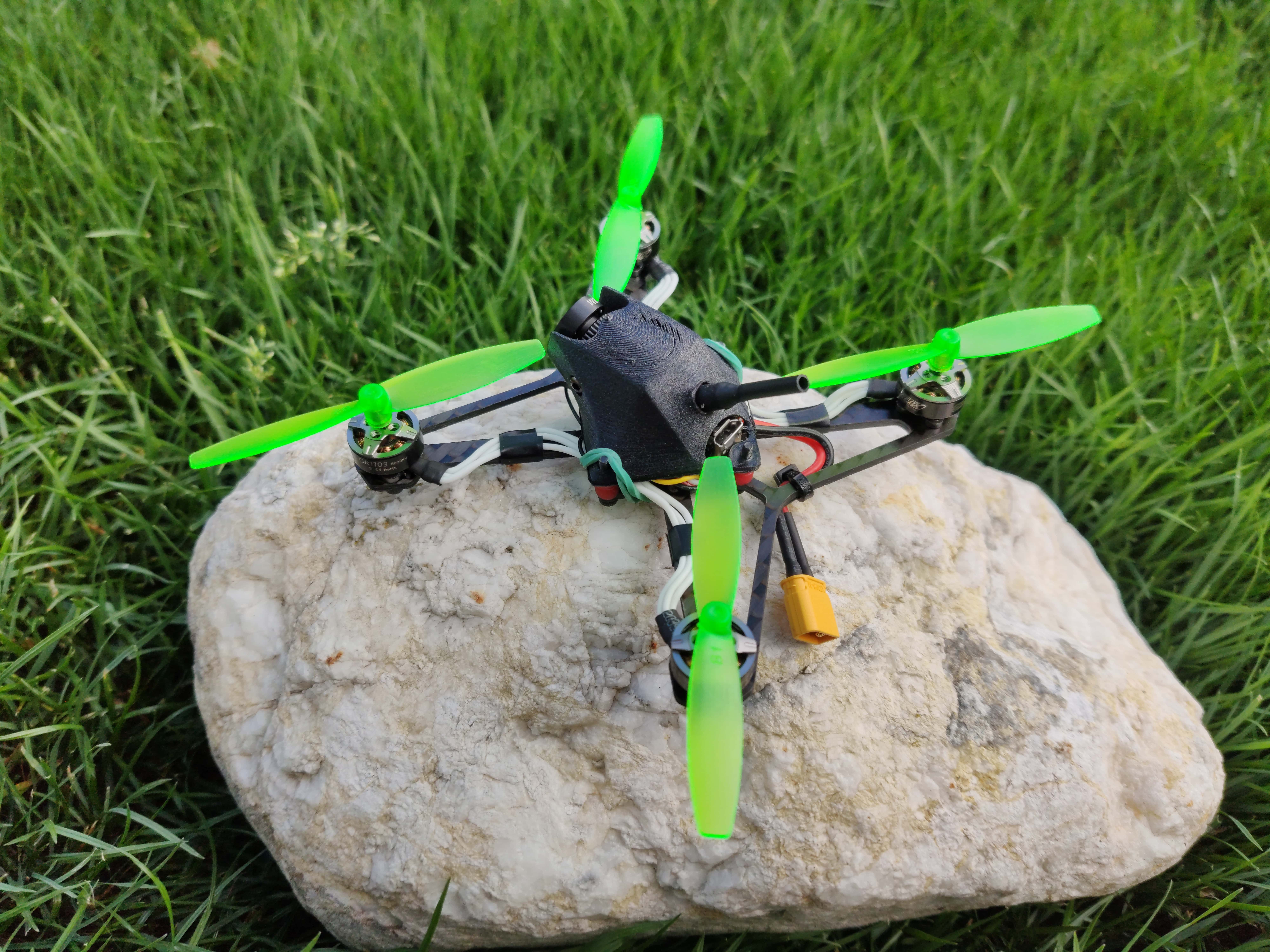 Finished Product.