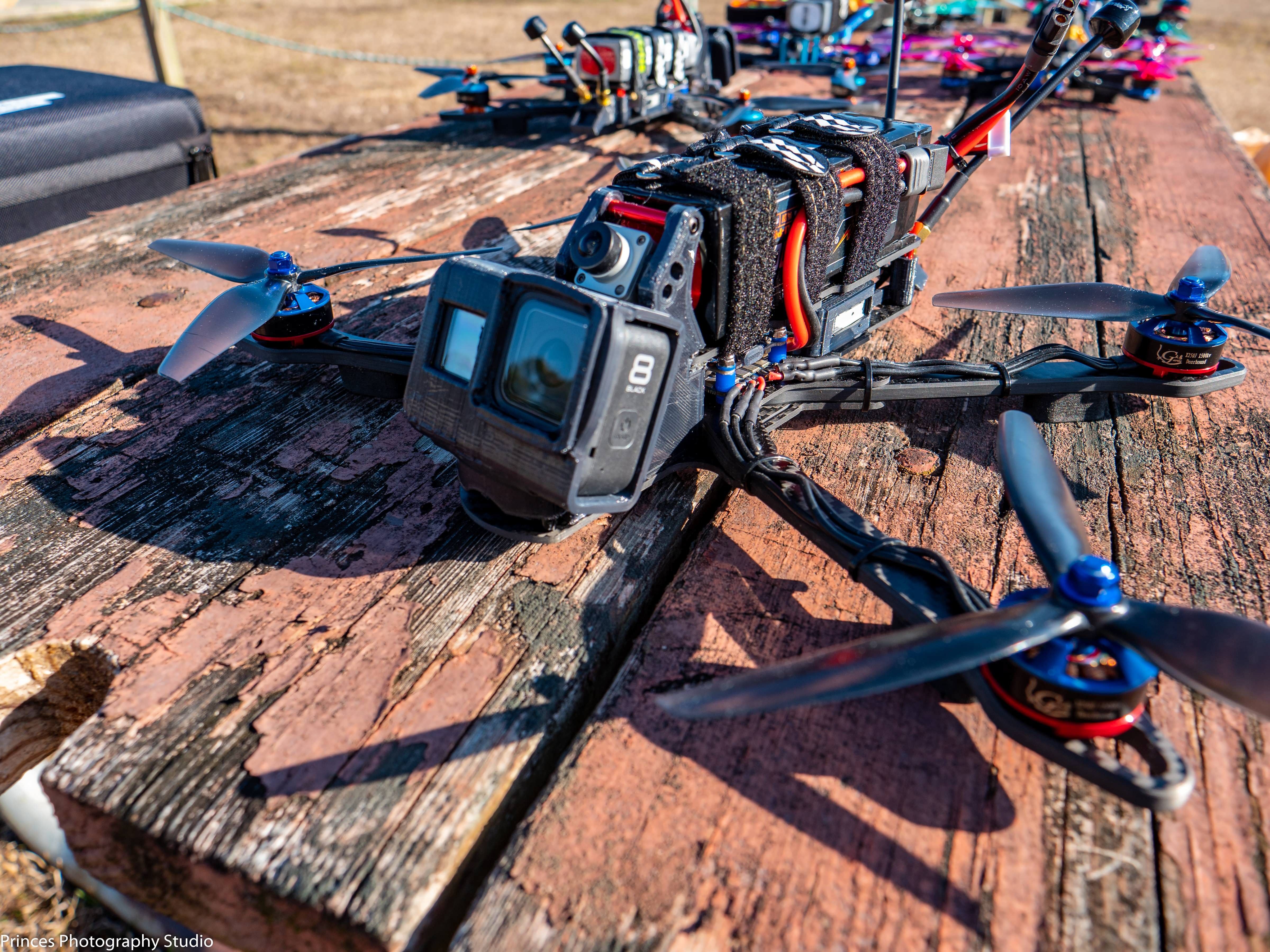 All equipped, FR7 7, Hyperlite motor build, weighs 1144 grams with Dinogy Graphene 4S 3700mah battery and the Hero 6 gopro!
Specs are as follows:
FR7 7 INCH LONG RANGE FRAME KIT
iFlight SucceX-D F7 Stack (F7+50A ESC)
HYPERLITE 2408.5 TEAM EDITION 2522KV Motors
HQ 7X4X3 Props
DINOGY GRAPHENE 4S 3700MAH 65C LIPO
DJI FPV Air Unit
7Custom 3D Printed TPU gopro and DJI camera mounts.
Facebook Page: https://www.facebook.com/princesdronephotography/
Instagram: https://www.instagram.com/dronephotographystudio/
Frame Assembly
And here is the frames assembled with the custom TPU Gopro and DJI camera mounting. They are specifically designed for the DJI camera mounting and the DJI Air unit.
The FR7 is a purpose built for fast mid and long range cruising. Designed to pull clean HD footage without props in view.
The FR7 combines design features are:
• Modified arm geometry (deadcat-ish) keeps the large 7" props out of view in any video format - Project 399 SuperG+
• HD under FPV cam allows for a lower CG and allows for super low perspective HD footage - MB Epic
• Split bottom plate allows the HD cam to be as low as possible - Impulse RC Reverb (and SuperG+):
• Interlocking arms minimized arm movement/slop - Impulse RC Alien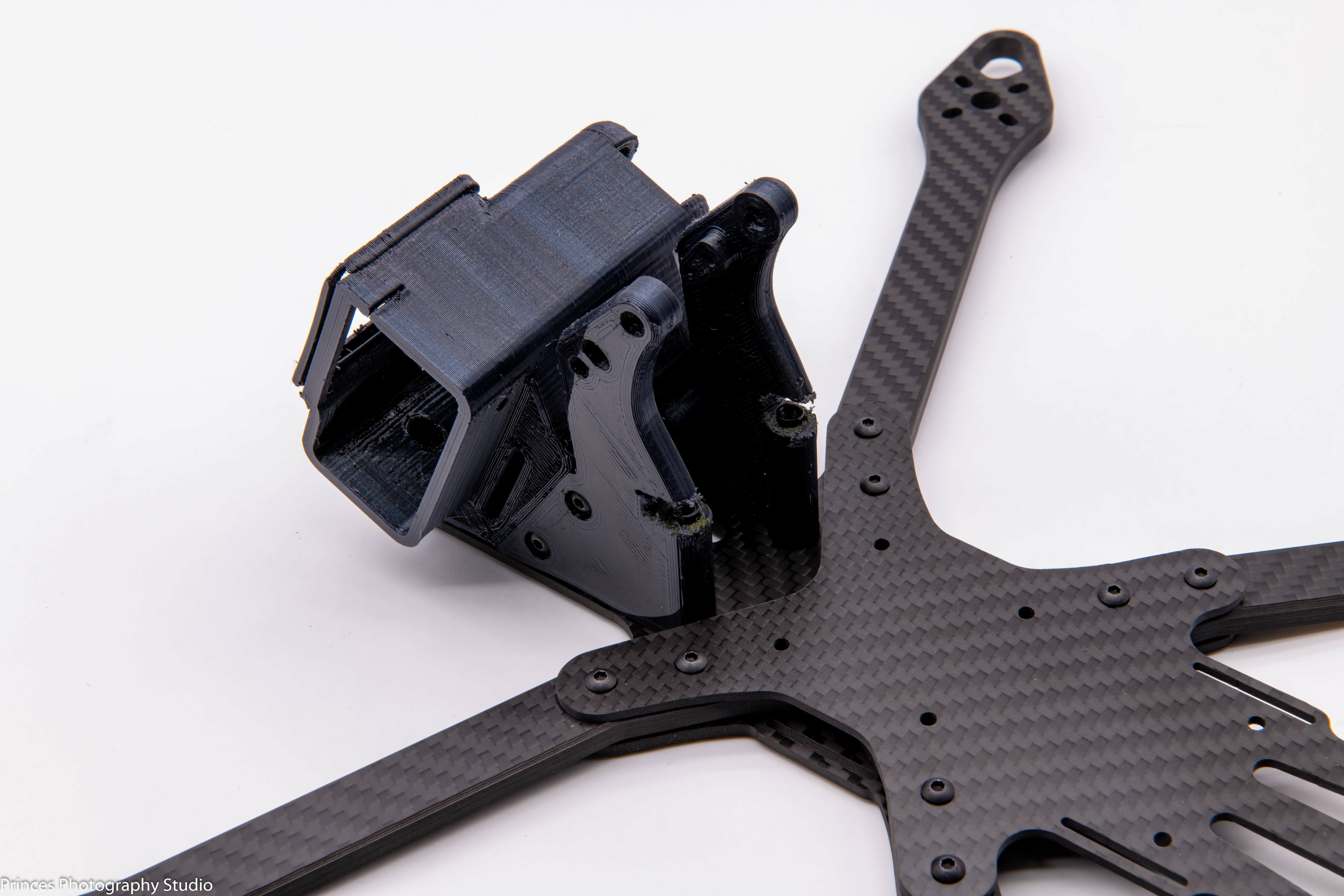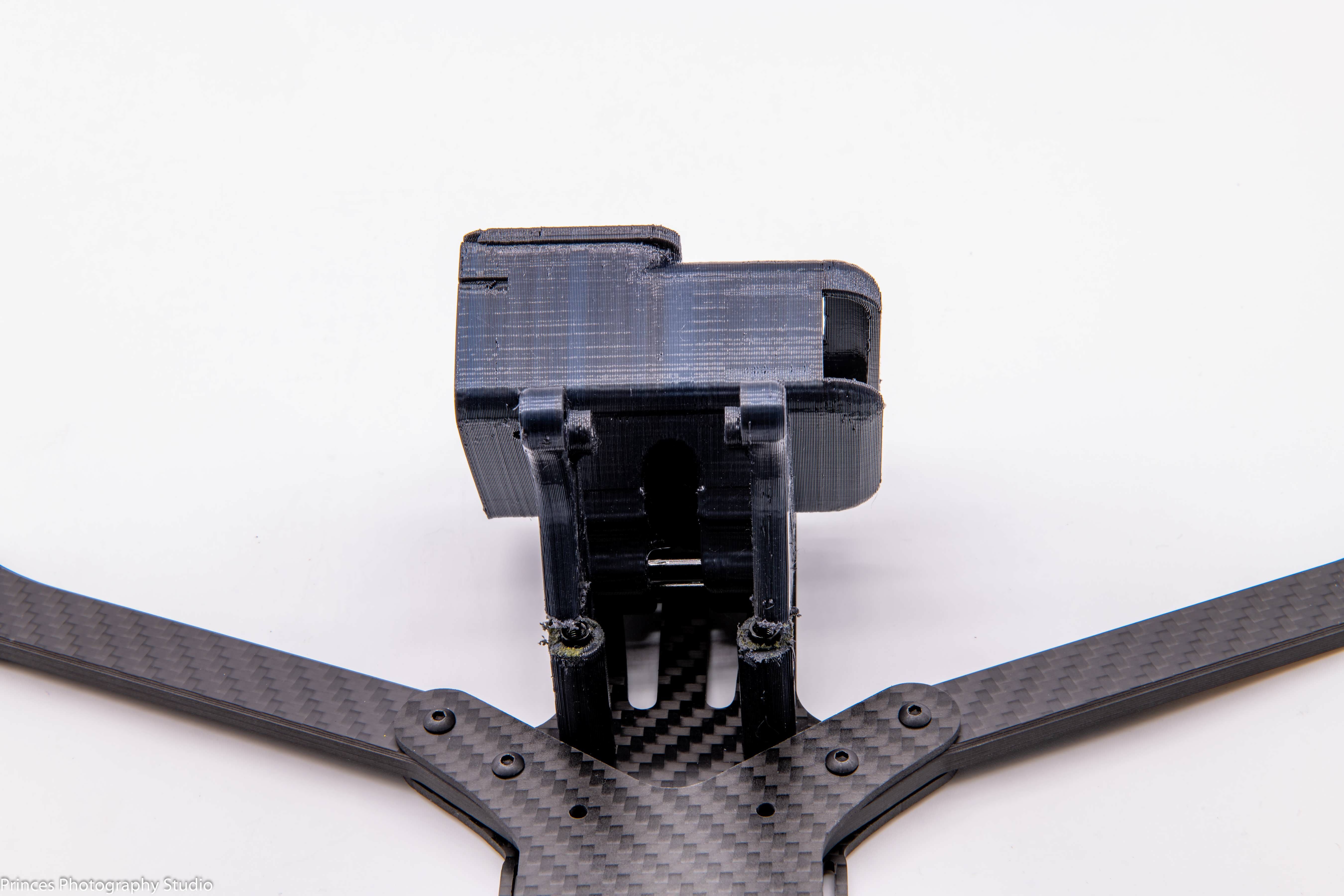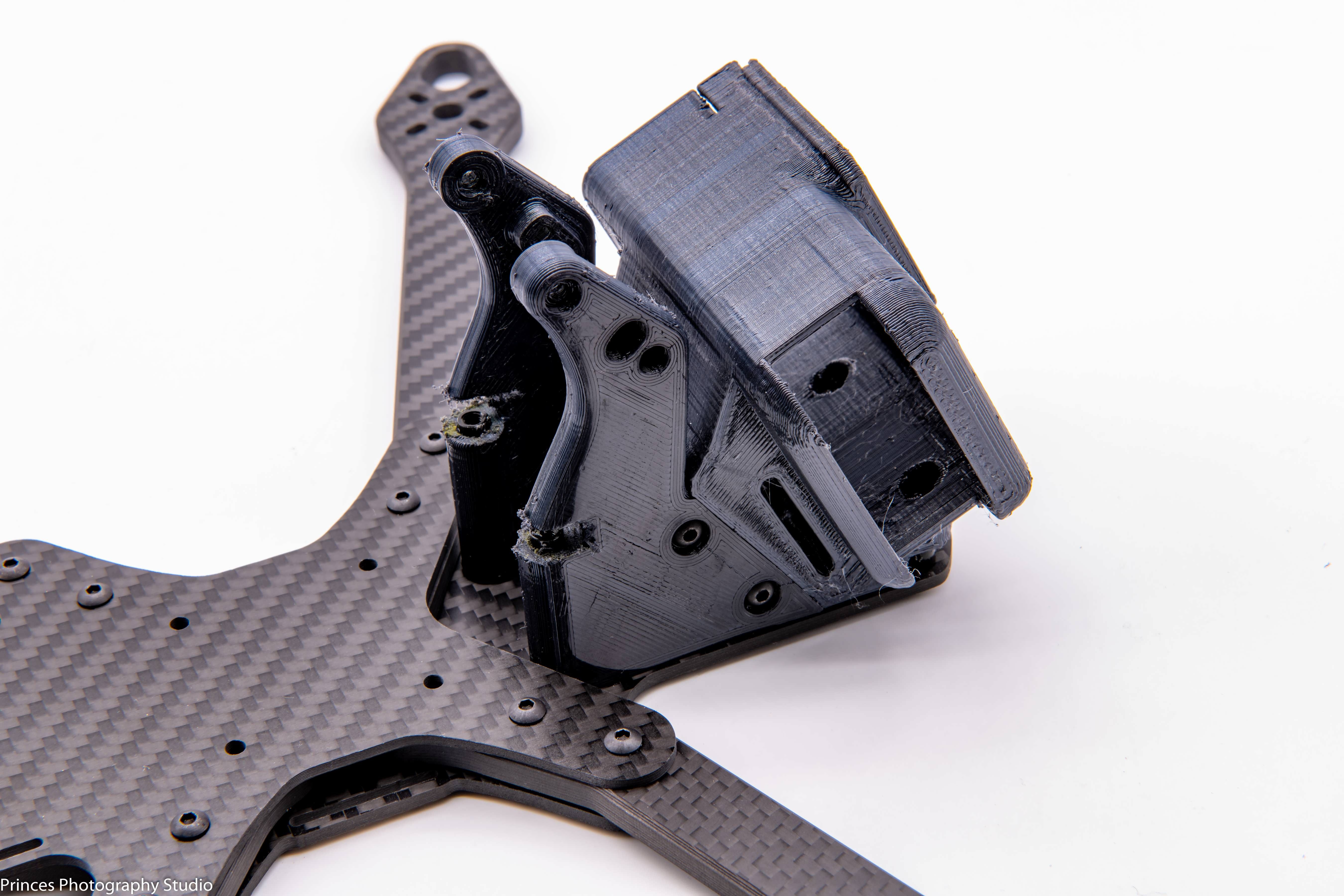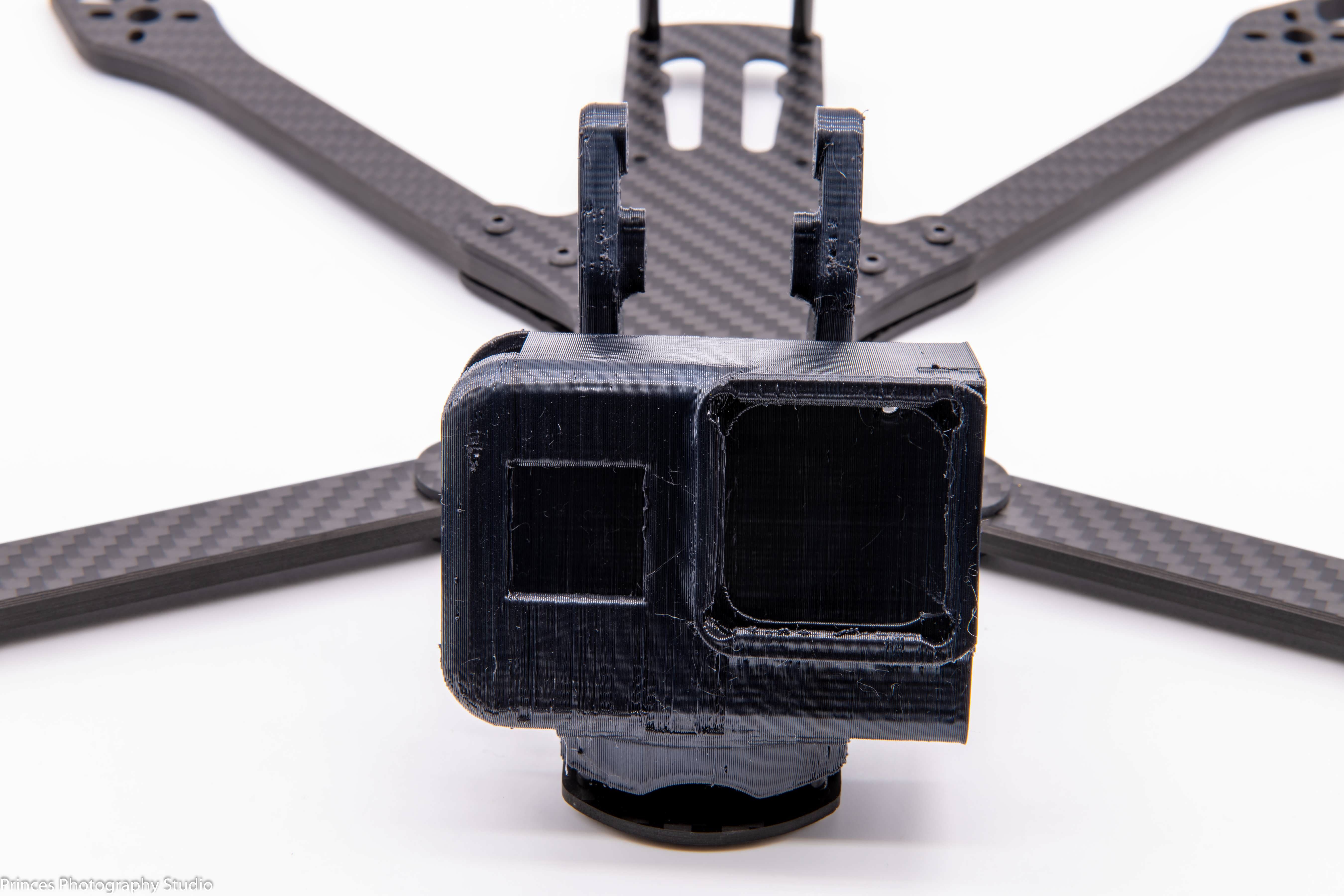 Motors
I am using these motors:
4X Garila X2507 1500KV
Mounting the motors is pretty straightforward. I ensure I could used the longest screw to secure the motors without being too long.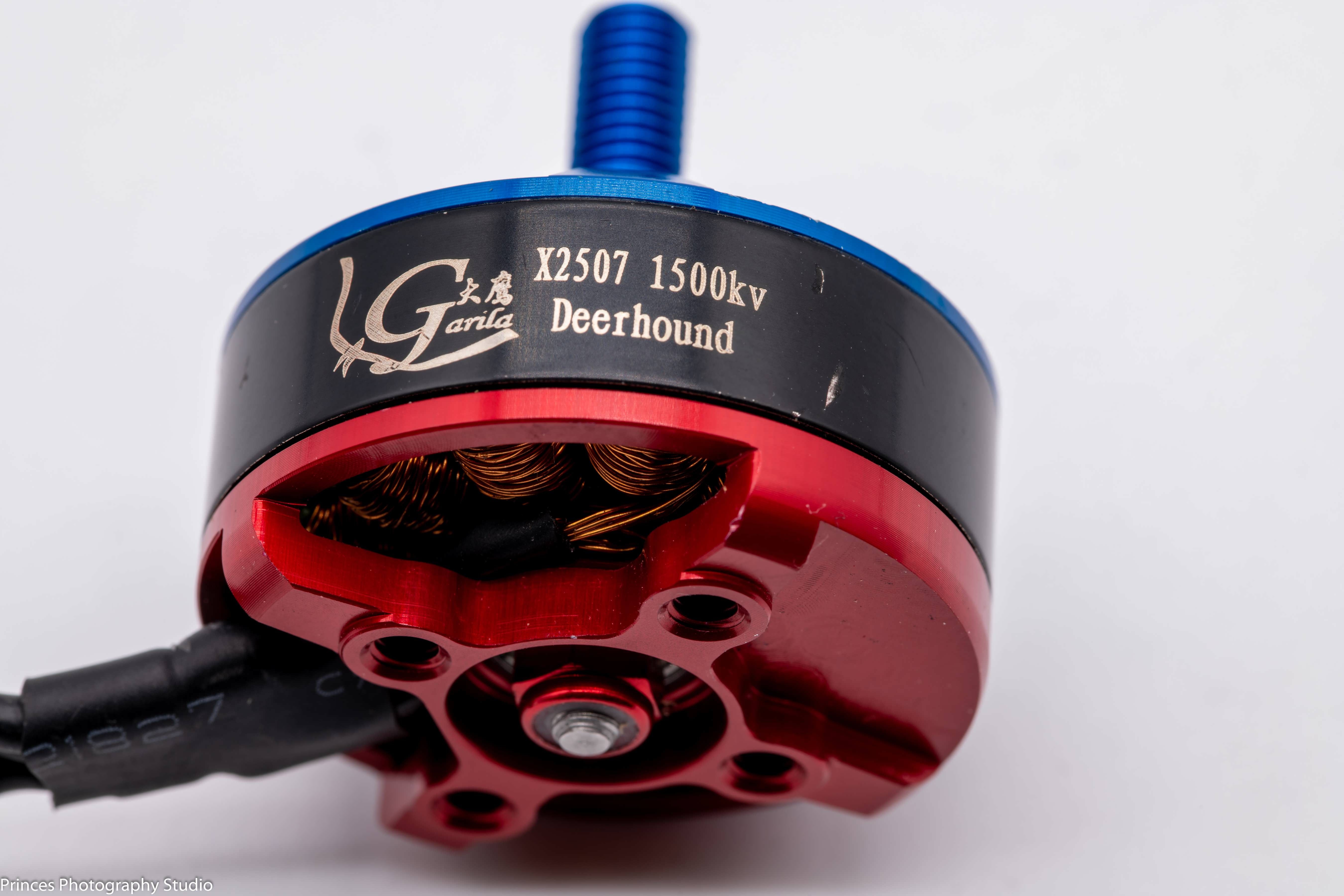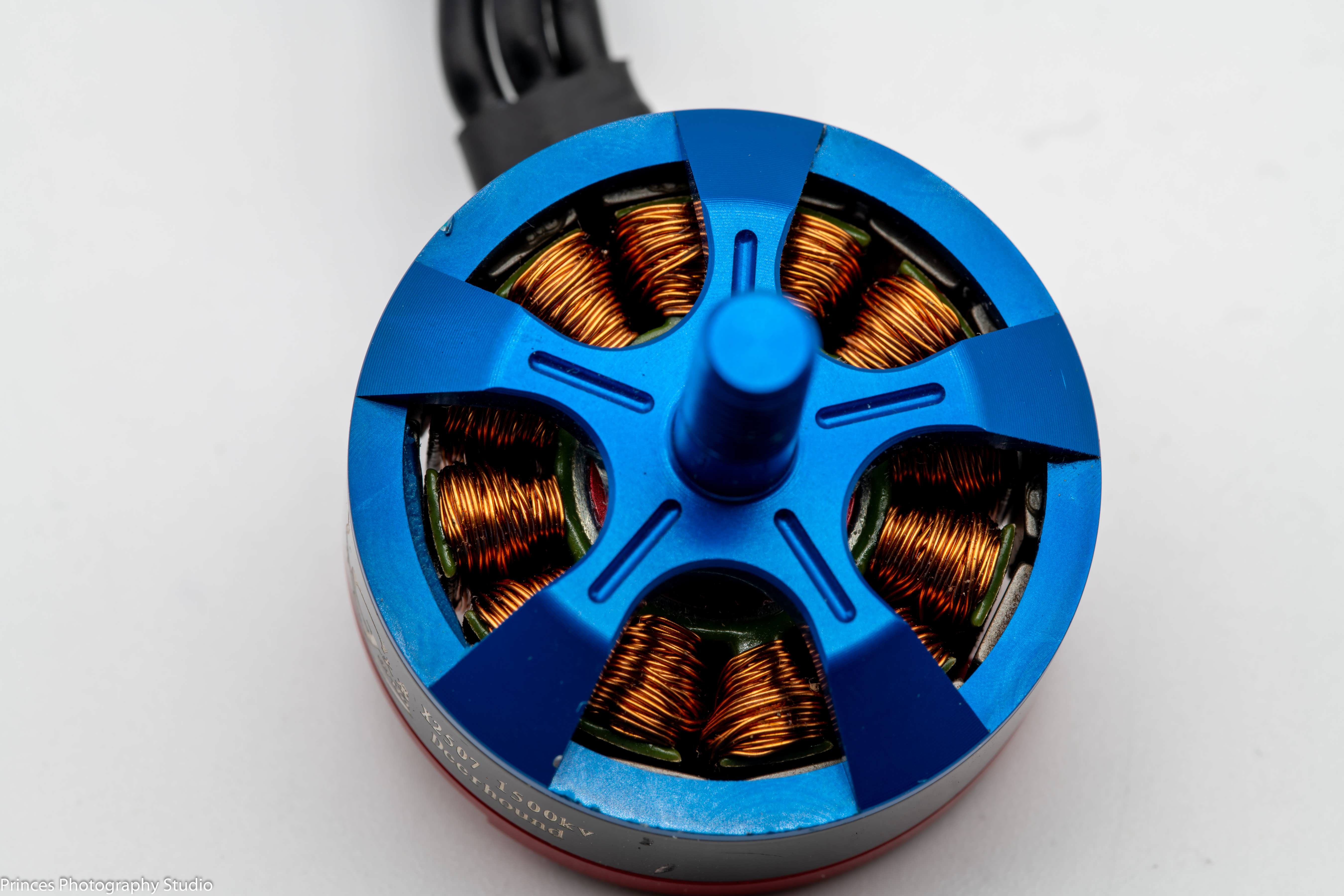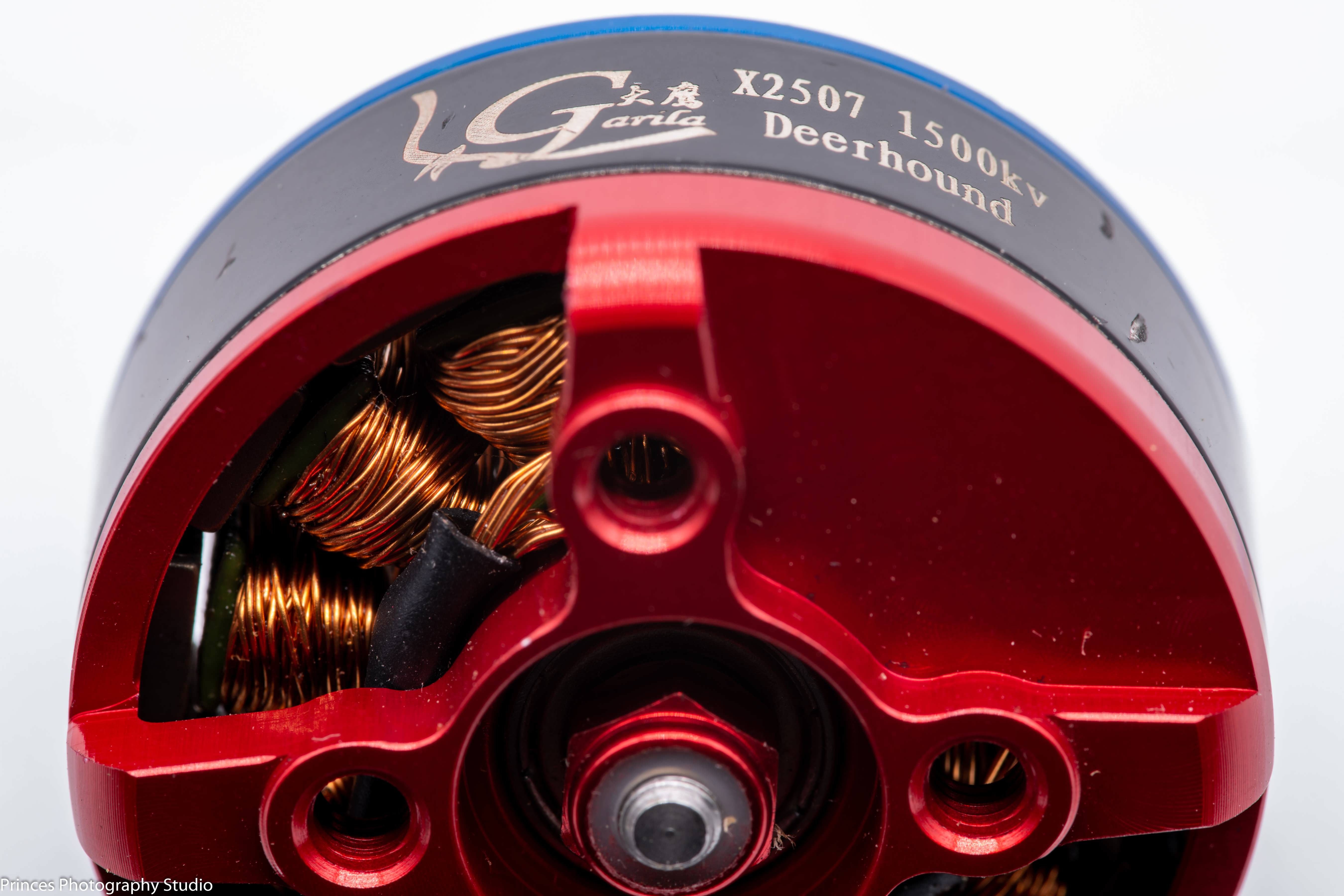 }
ESC and FC
I used the iFlight SucceX-D F7 Stack (F7+60A ESC) on the Second FR7 7 Inch build. The SucceX-D F7 is designed to work seamlessly with DJI's new HD FPV system. To make things even simpler, the DJI Air unit can just be plugged into the FC with the included wire harness. Before I start mounting I removed the flight controller from the 4-in-1 ESC to apply the conformal coating to all surfaces of the boards except where I am going to be soldering.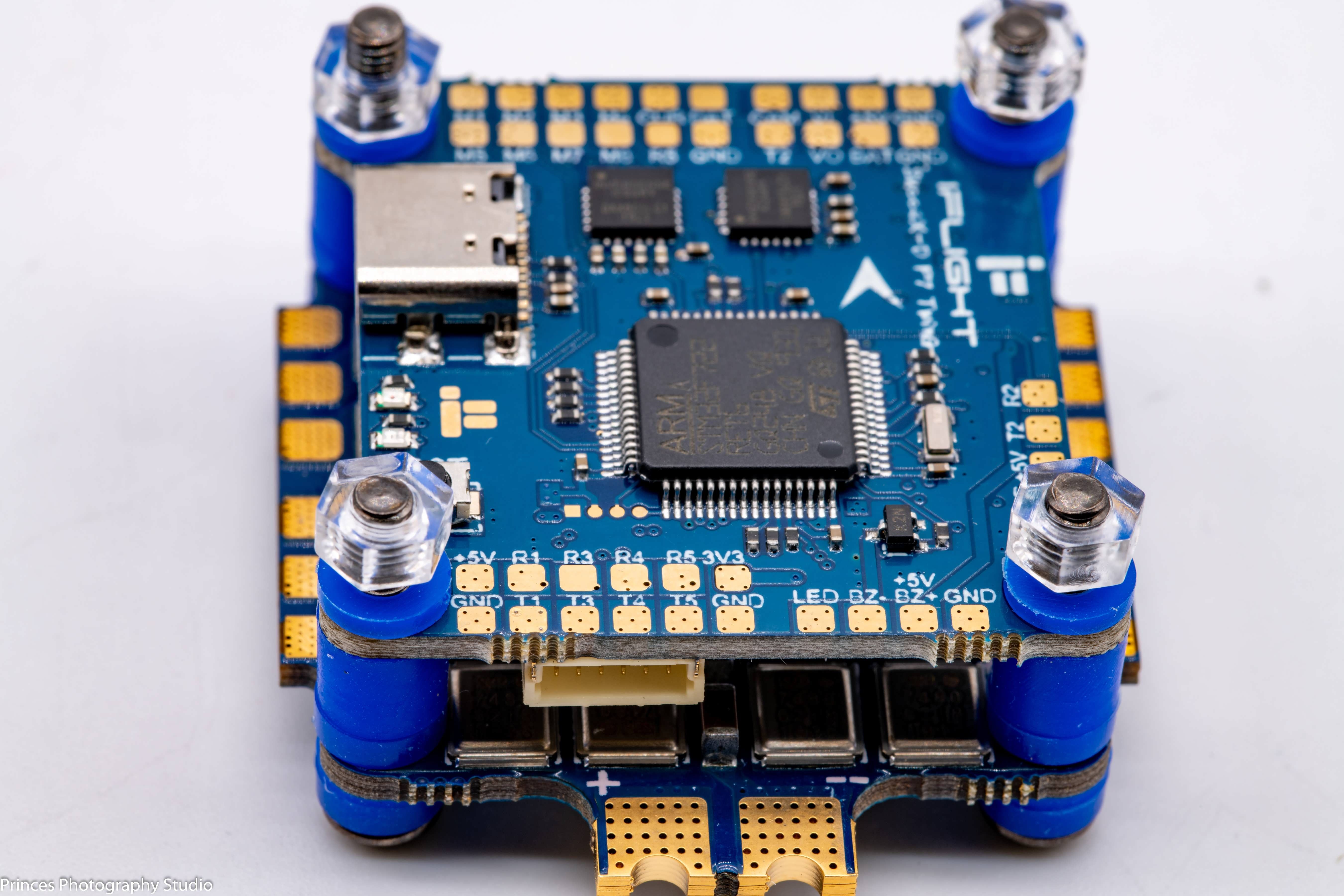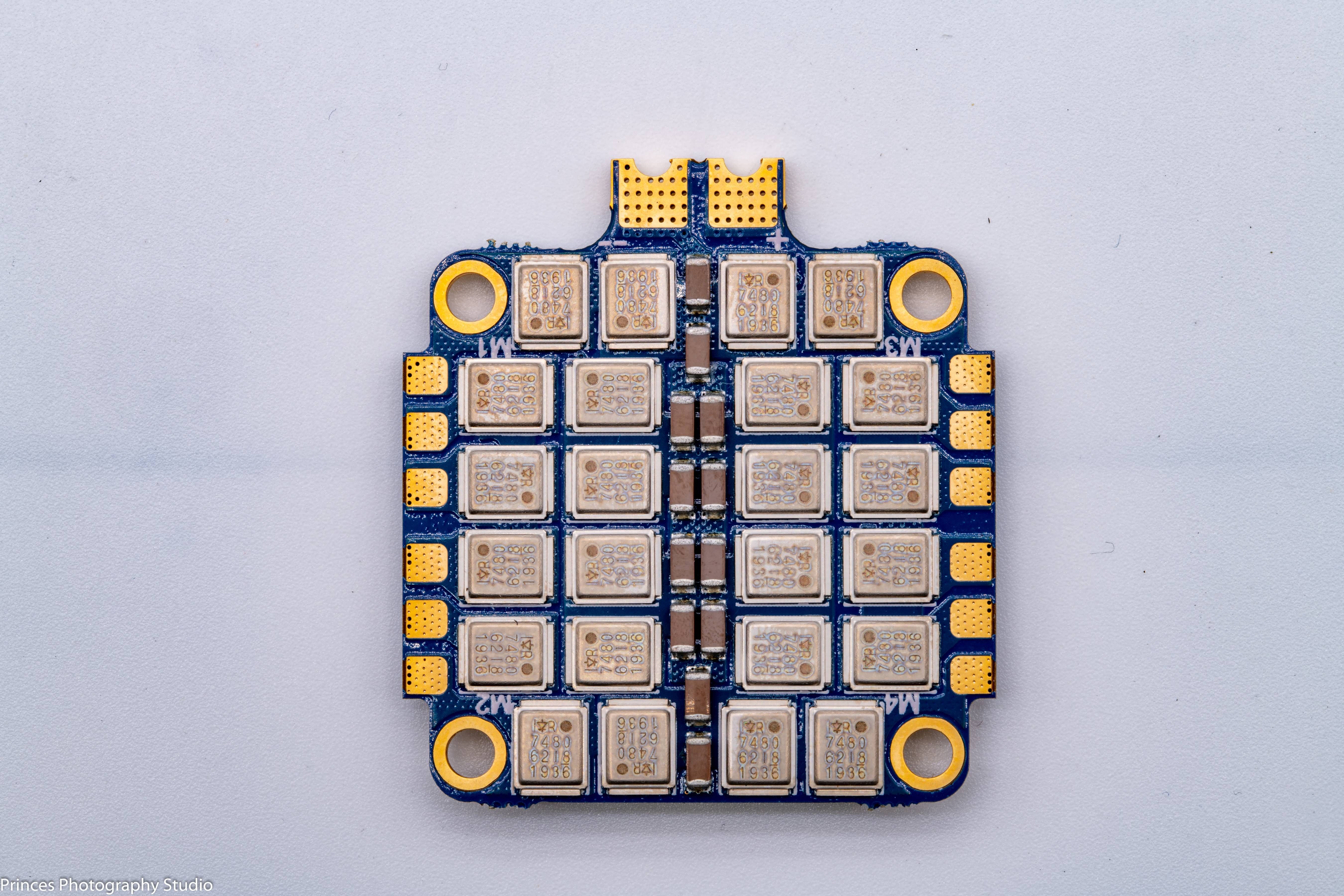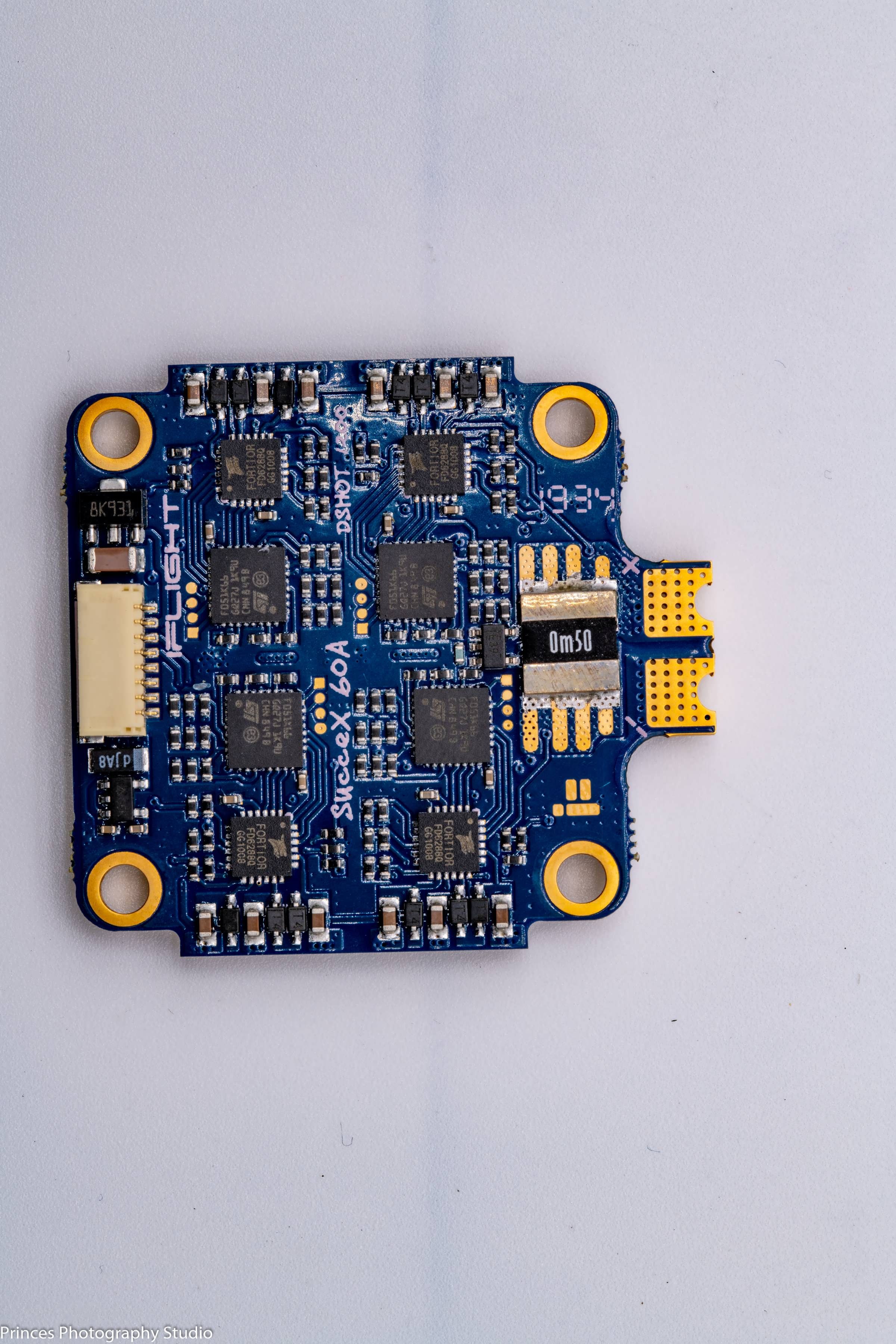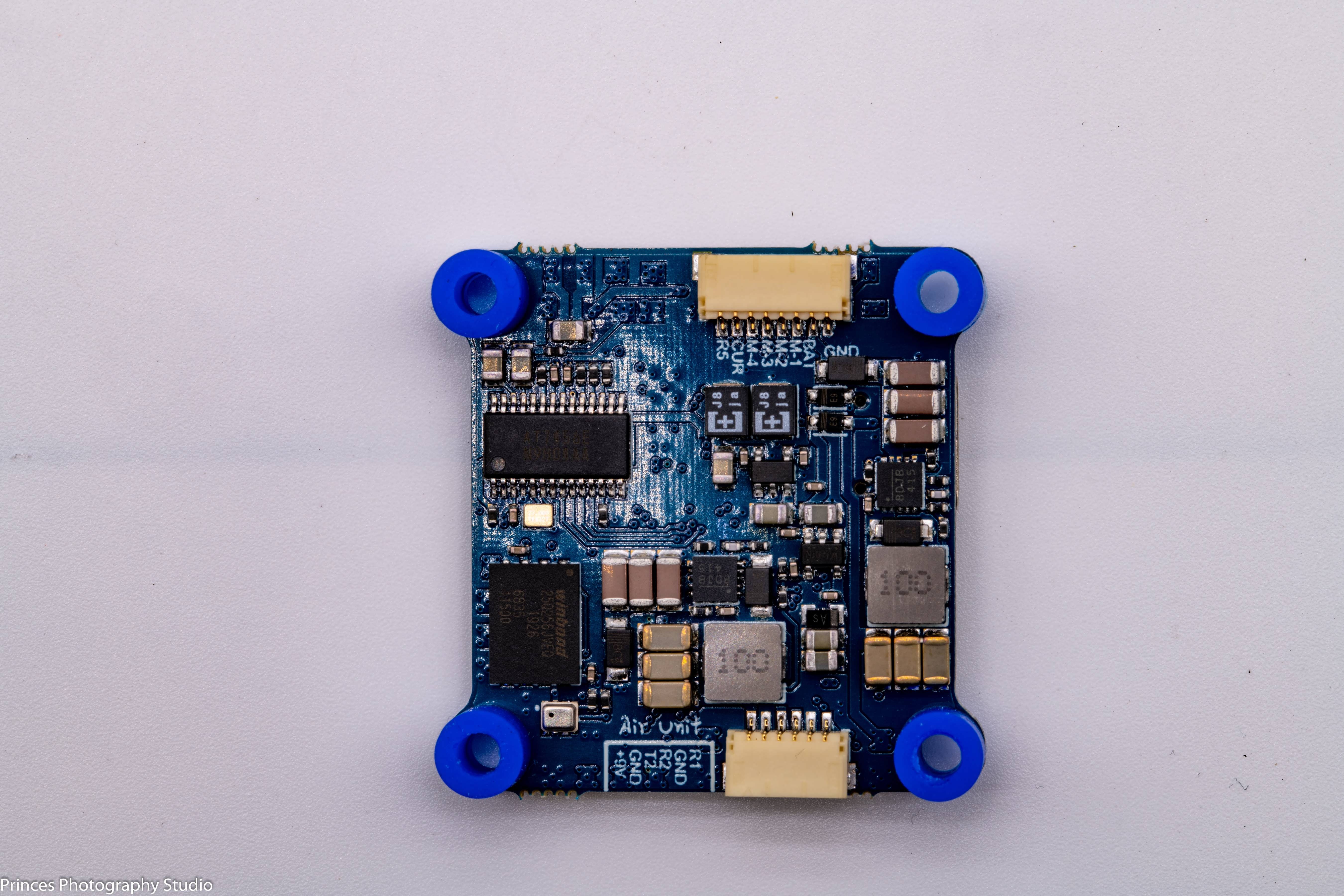 ESC Soldiering
Here I am soldering the motor wires to the iFlight SucceX-D F7 Stack (F7+60A ESC). What a beast of of a ESC!!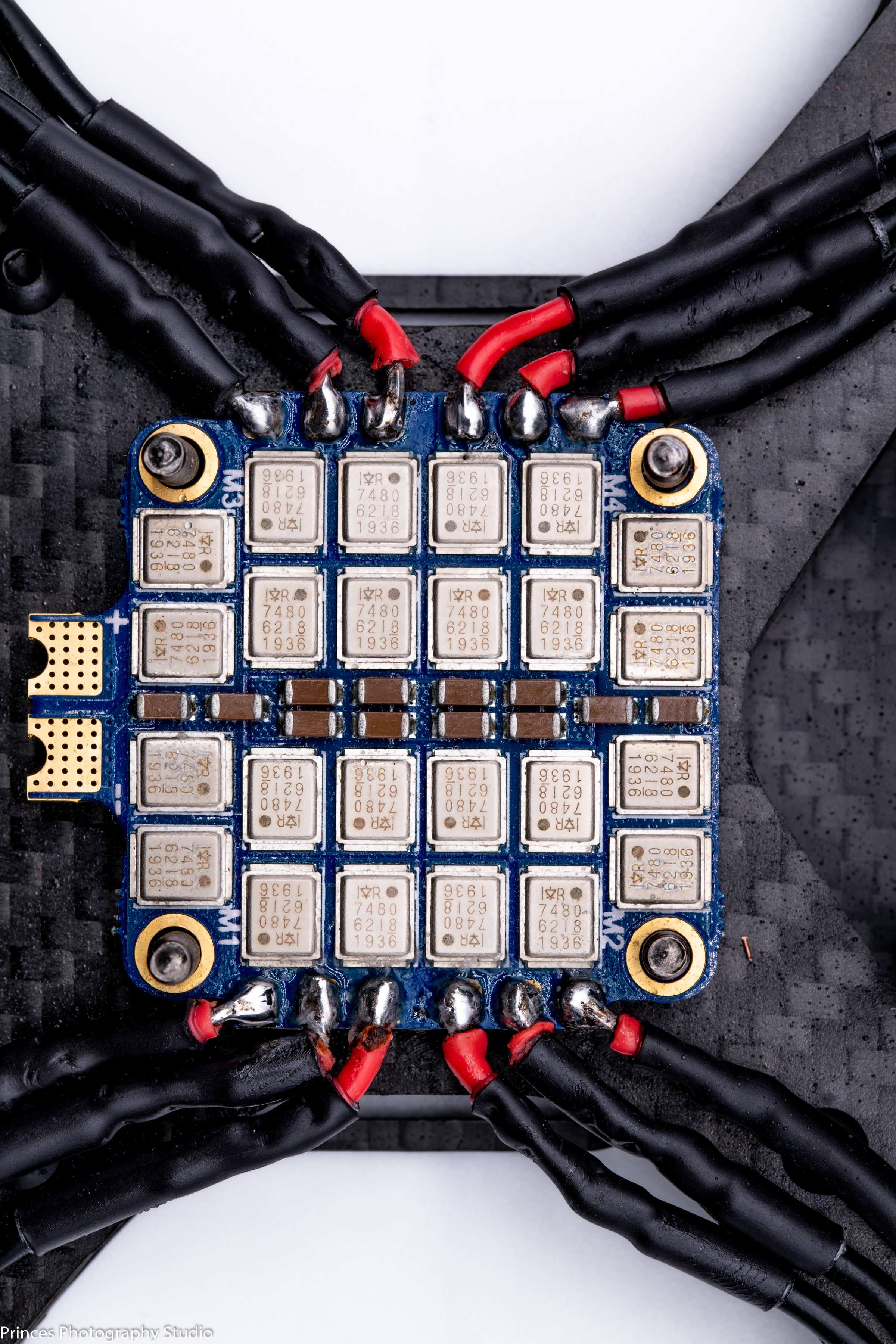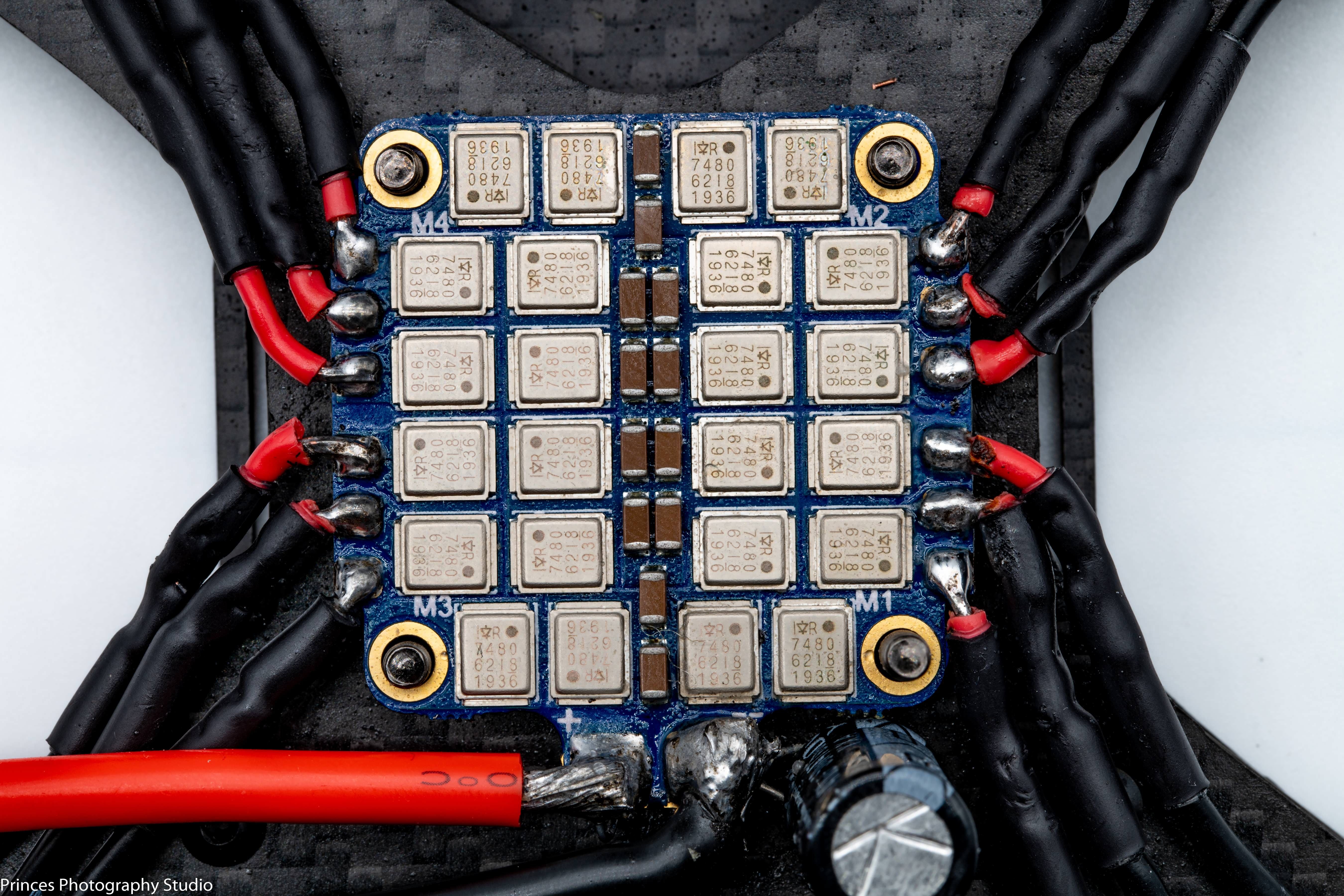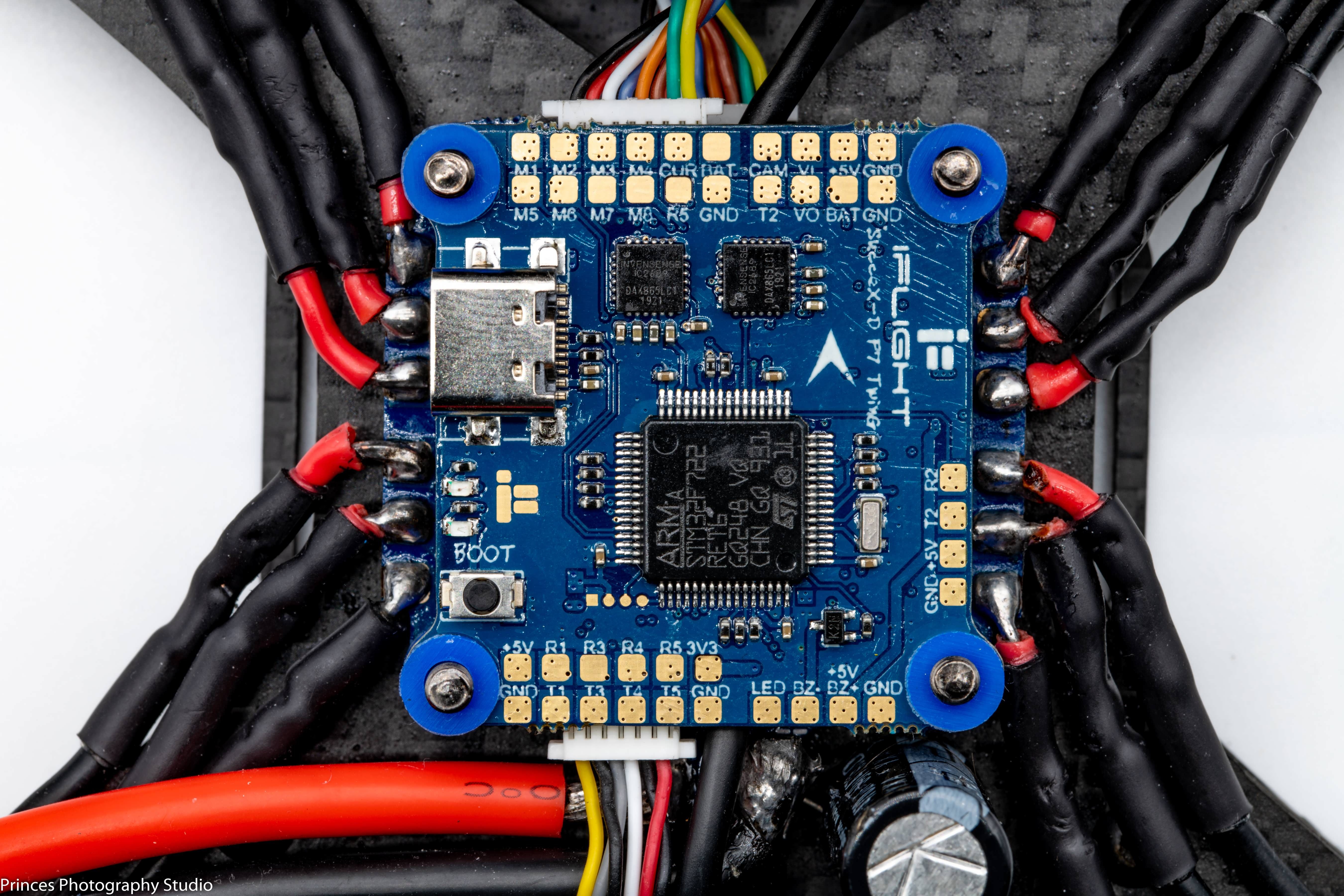 DJI Air Unit Installation
I am using custom TPU cages for the DJI air units. The rear holes were utilized from stand offs and the second set were drilled and M3 bolts used to secure the Air units to the frame. The hardware is stainless to reduce correction and the nuts were latter switched out with locking stainless nuts. Over all I am VERY happy how this custom DJI air units cage worked out. I am quite pleased how by installing the capacitor to the side provide the perfect amount of room for the DJI unit to be installed and all the harness reach their perspective sockets without being strained.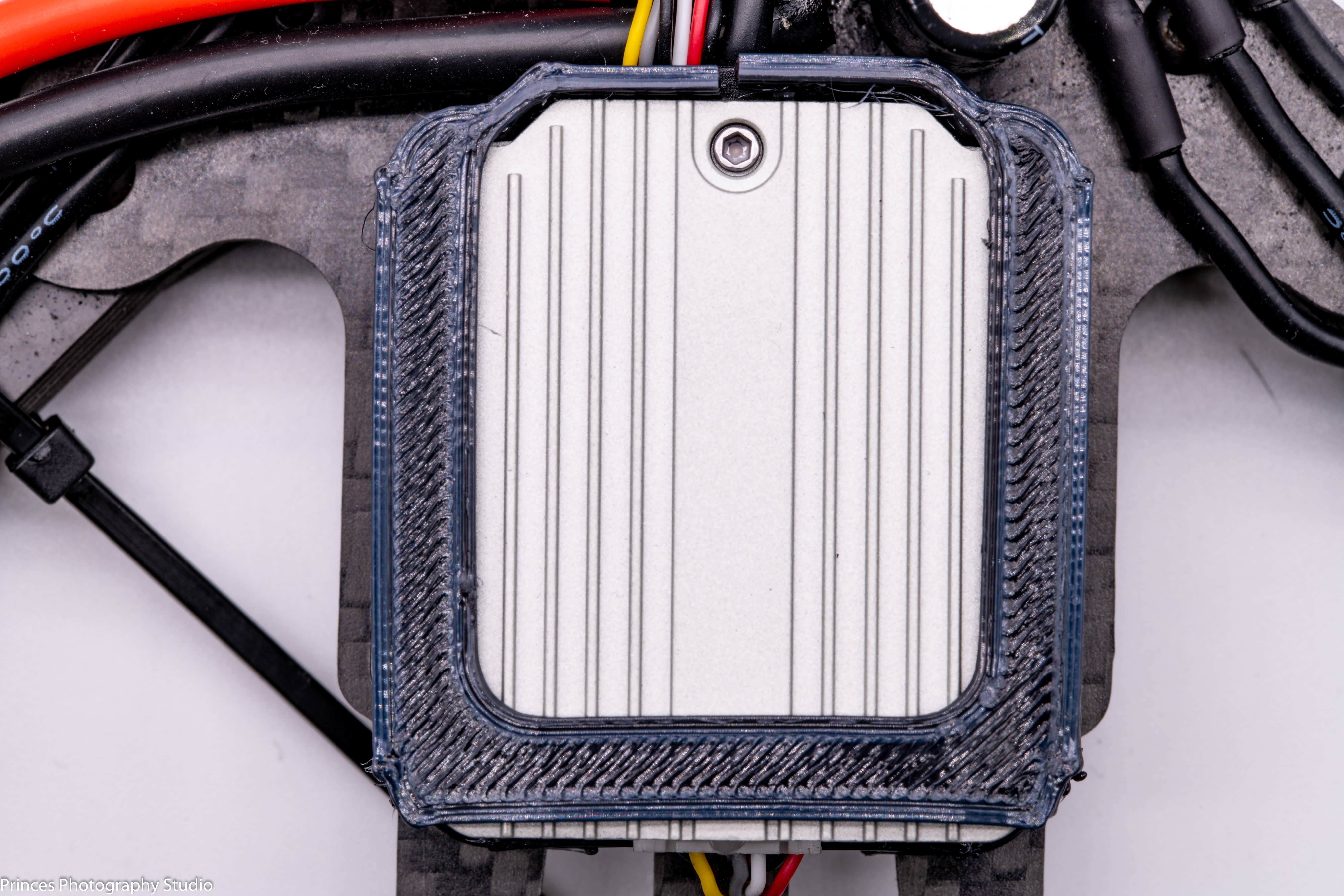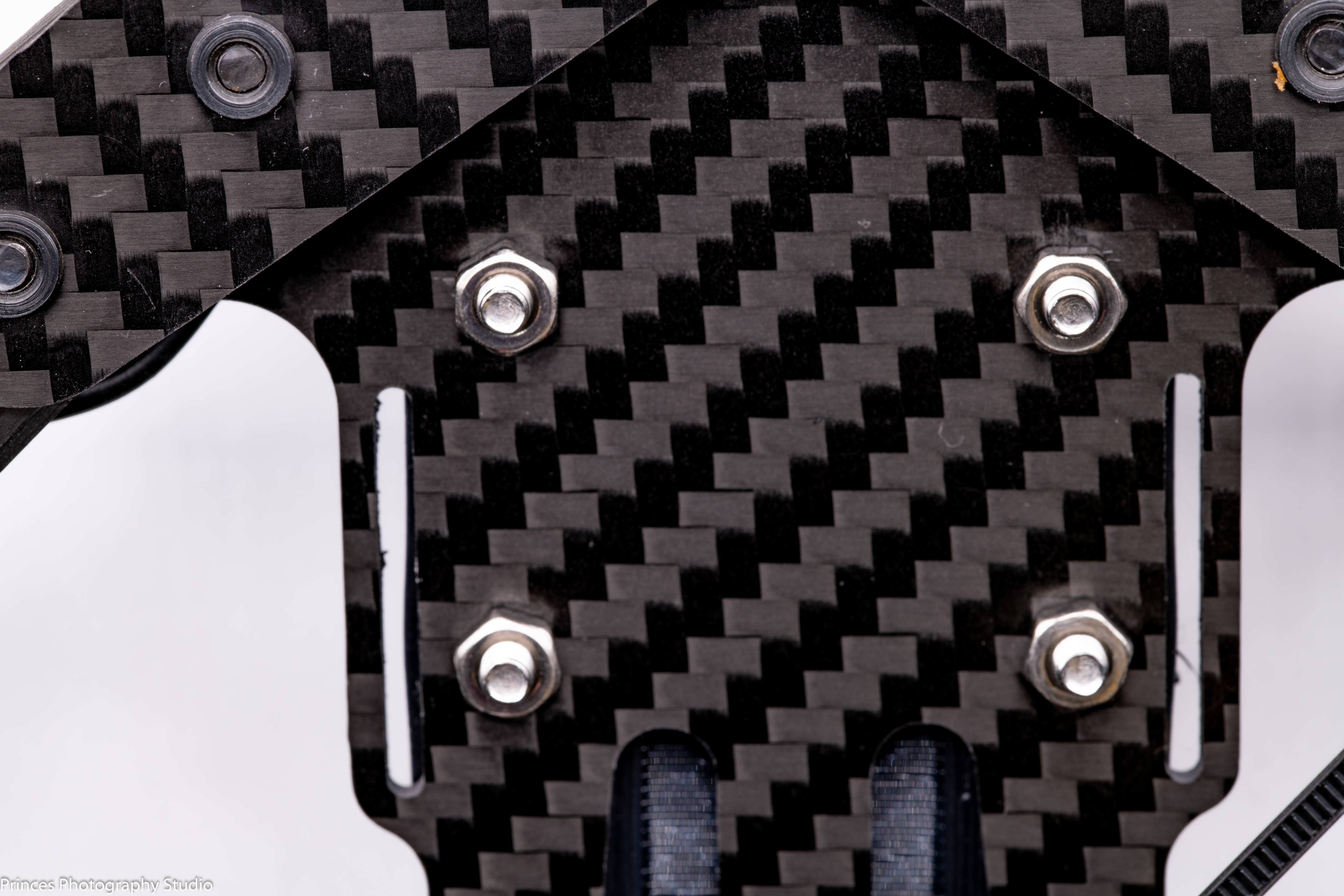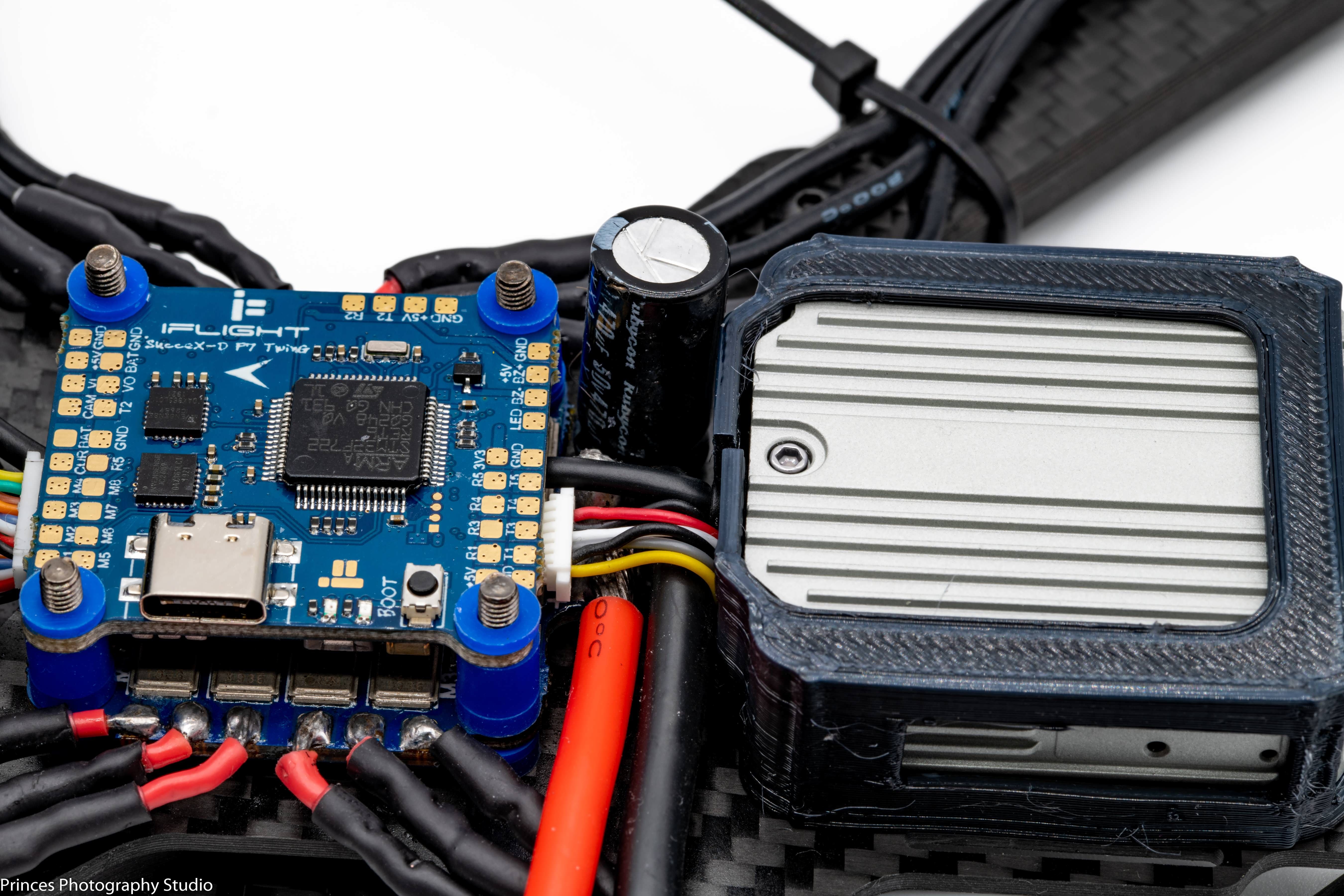 Antenna Installation
On the first and second FR7 7 Inch build, both the DJI units were secured in the same way as can be seen my the pictures. Also take note haw the attennas were mounted to rear custom TPU, 3D printed mounts.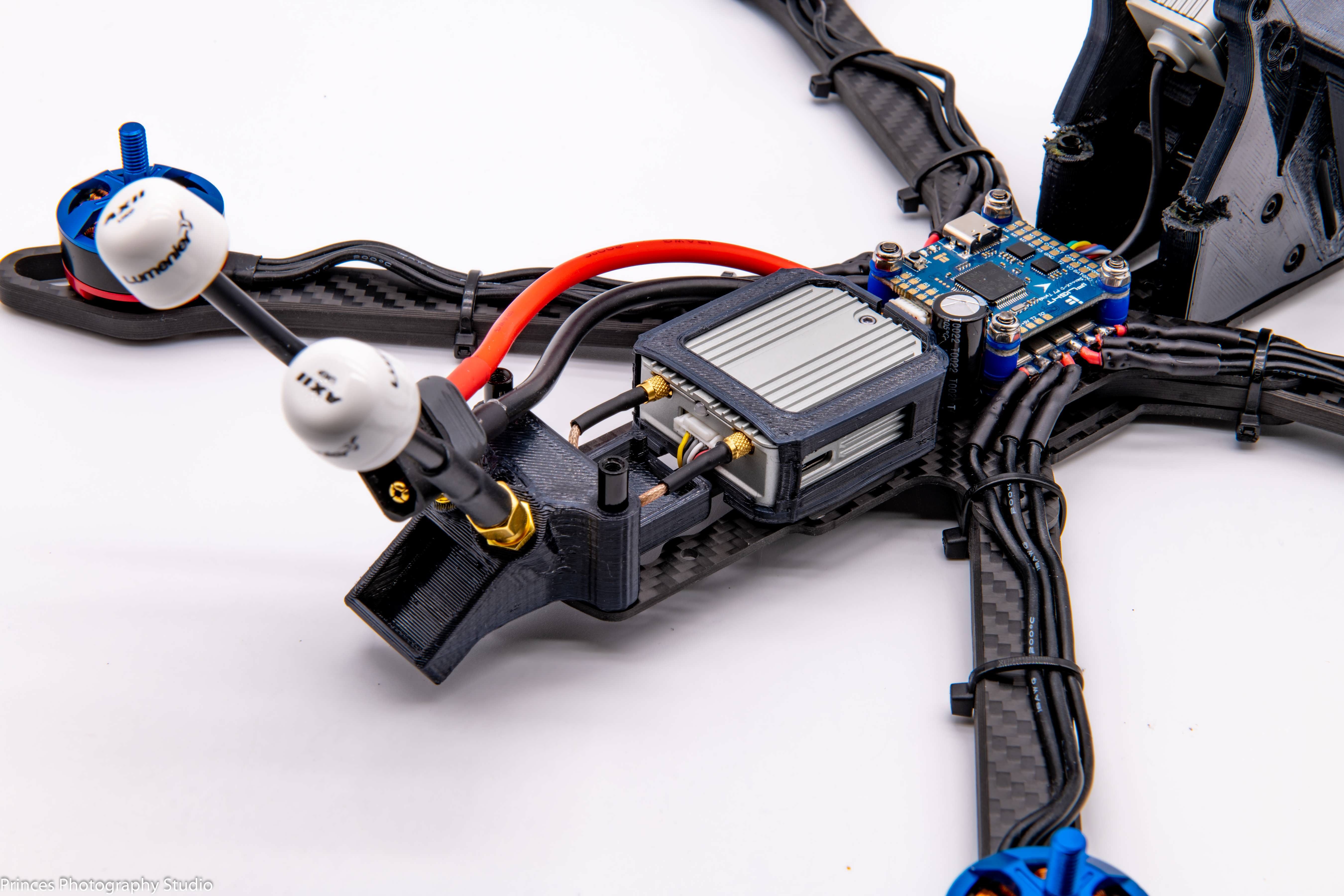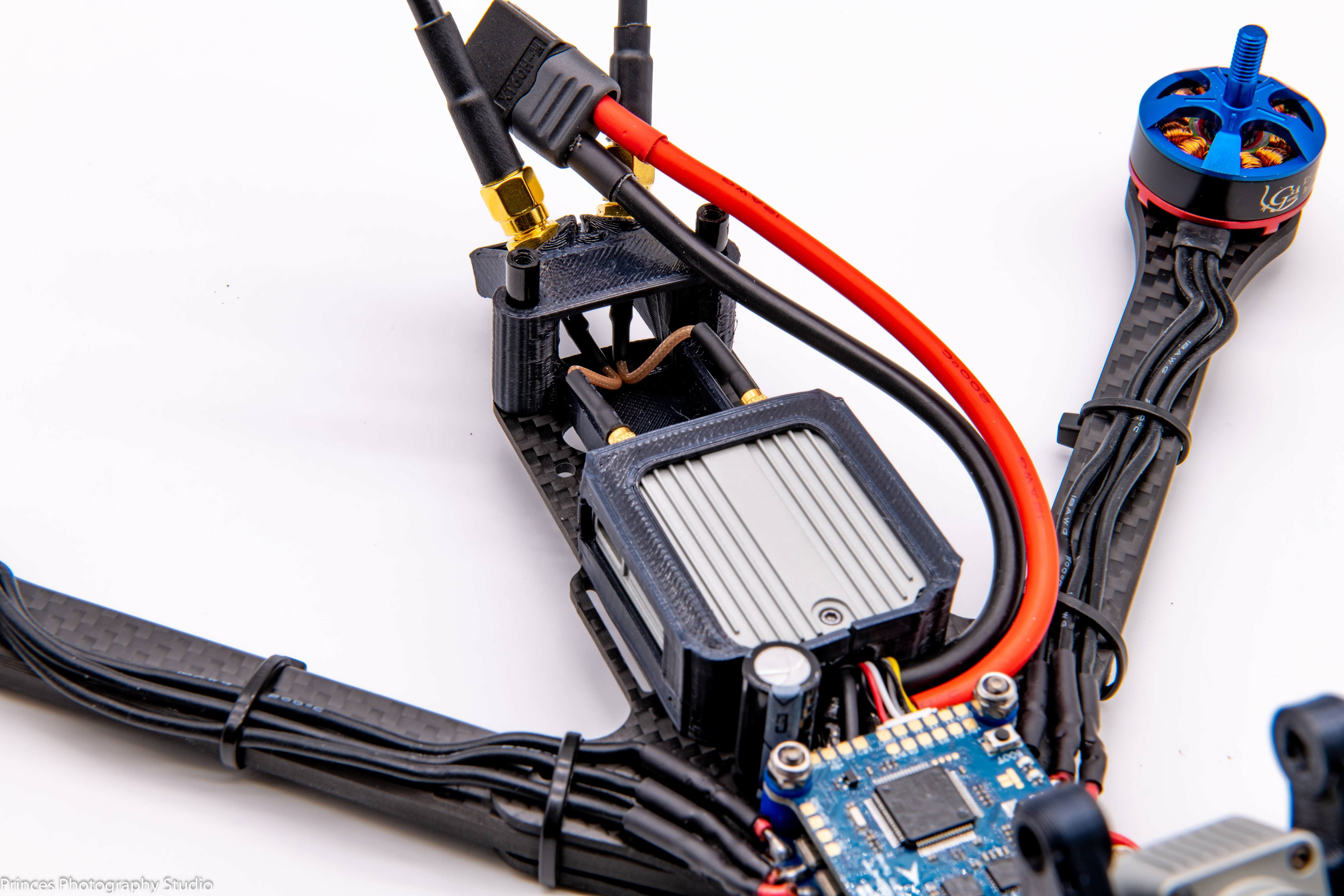 Camera
Next we can add the camera. We utilize the custom TPU printed part which was designed to fit specifically for the DJI camera.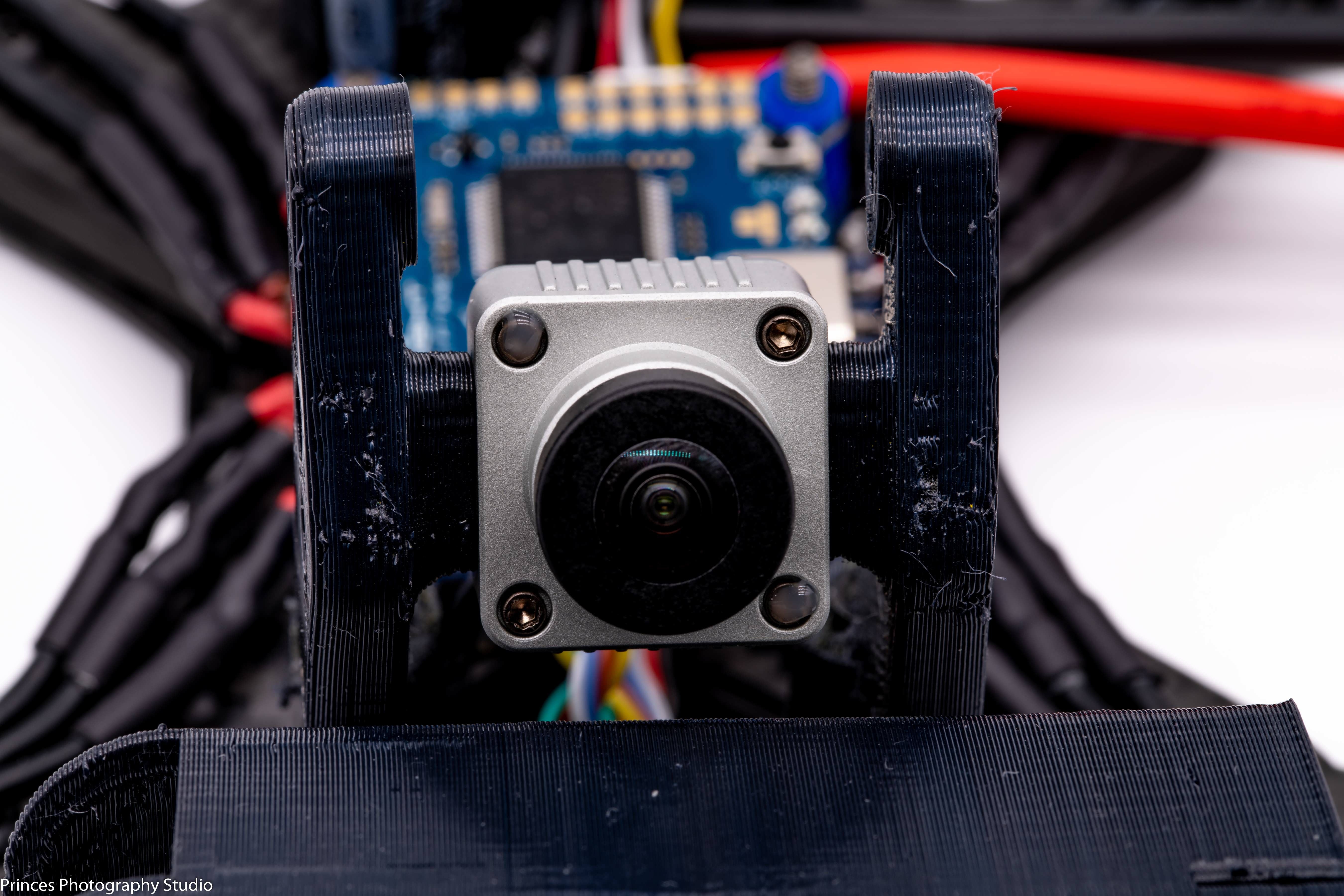 Finishing Up
Now it's time to wrap it up! Screw the aluminum standoffs to the bottom plate and mount the top plate. I also zip-tied the battery lead to the an aluminum standoff to reduce stress on your stack in the event of a battery ejection and zip-tied the motor wires to the arms to avoid snags.