As I sit at home slowly going crazy with my wife and three kids during the COVID-19 quarantine, I wanted to get something I could fly around the neighborhood and not bother anyone. Since I was already invested into a TinyHawk 2 with over 20 batteries, and because it gets stellar reviews everywhere, I picked up an Emax TinyHawk Freestyle from GetFPV.com.
Out of the box it is great! The stock tune flies beautifully so you may not even care to tune, but I've been working on a BTFL 4.1 tune using RPM filtering and JESC 48khz firmware. Here is the CLI dump if anyone wants to give it a try. YAW is a little twitchy, so you may want to lower that a smidge.
My biggest complaint is the 25mw VTX, which I was aware of before I bought it. I couldn't even circle the house before I totally lost video. As it gets kinda boring flipping around in the back yard, and since I'm not really taking my 5 inch out right now, I stole the FrSky R-XSR out of it, bought a TBS Unify Pro32 Nano and VTX sled from tinysleds.com, and stole the Runcam Nano 2 (just stuck it in with double sided foam tape until I got a proper mount) out of my spare Tinyhawk 2, then threw it all on the Freestyle.
Now I know it's not long range in the typical sense (pretty much the same as my five inch), but it's long range for a micro. What I love most is that it feels very similar to my bigger quad, but this thing doesn't sound like a pissed off banshee flying through the sky...its actually almost unnoticeable with the stock props. This allows me to get my fix for flying acro without bothering anyone. Even if it falls out of the sky, if it does do any damage, it would be minimal at the worst.
Hopefully this'll help me stop fiending like a crackhead looking for a hit, at least for a while.
Tinyhawk Freestyle+
Betaflight 4.1.5 with RPM filtering
JESC 48hz firmware
If you want to give my settings a try, use the "MATEKF411RX (MTKS)" target, not the Legacy. Once you flash the firmware, allow the defaults to be flashed and then paste the diff all below into the CLI.
CLI diff all - https://pastebin.com/raw/CYZgn3w4 I think it flies very well, but as I make changes, I'll try to update this post with the new settings.
The Tinysled sled is very good quality and made this build a lot easier. I only mounted the VTX to it, as the FrSky X-XSR does not have the proper pinout for it. The X-XSR is mounted using double sided sticky tape,and I used small amounts of high temp hot glue to secure the wires and VTX antenna.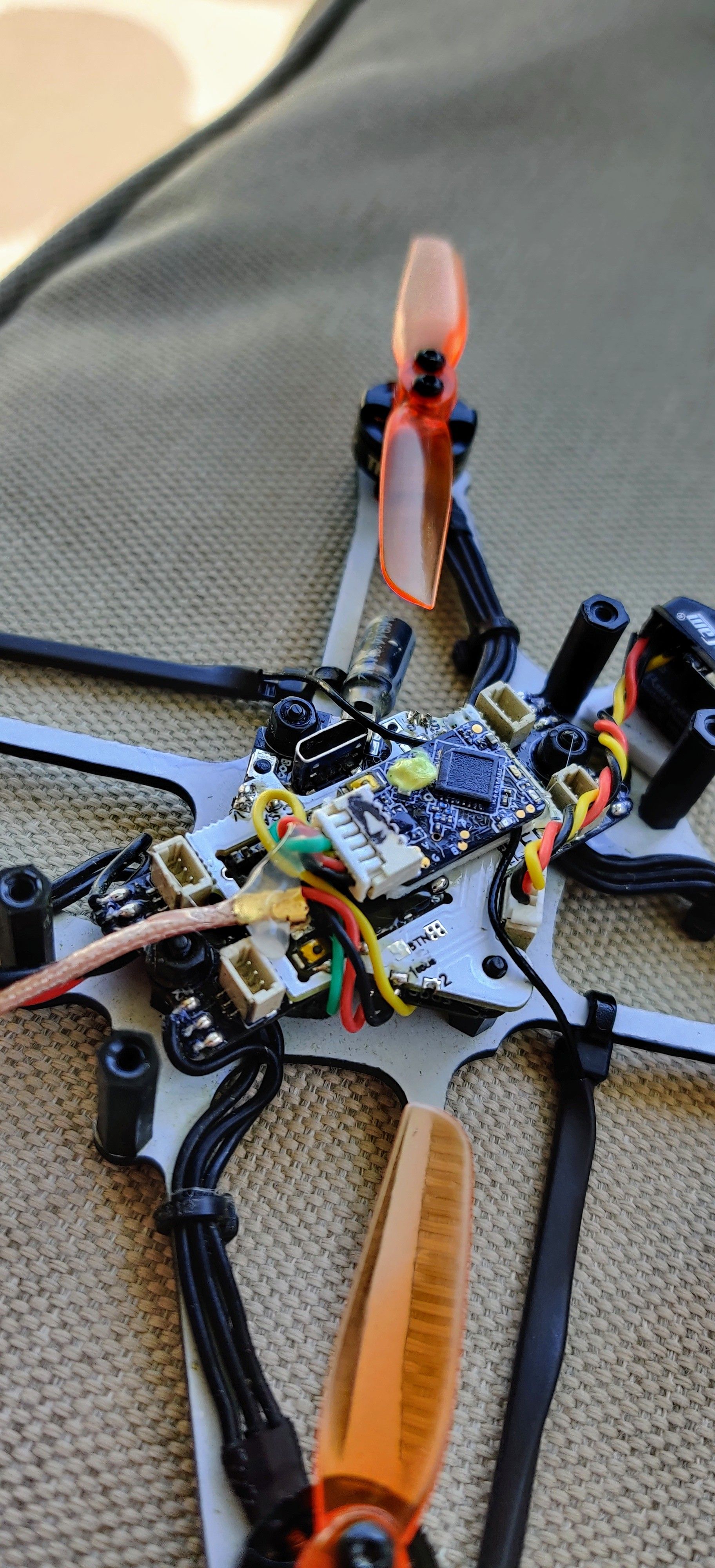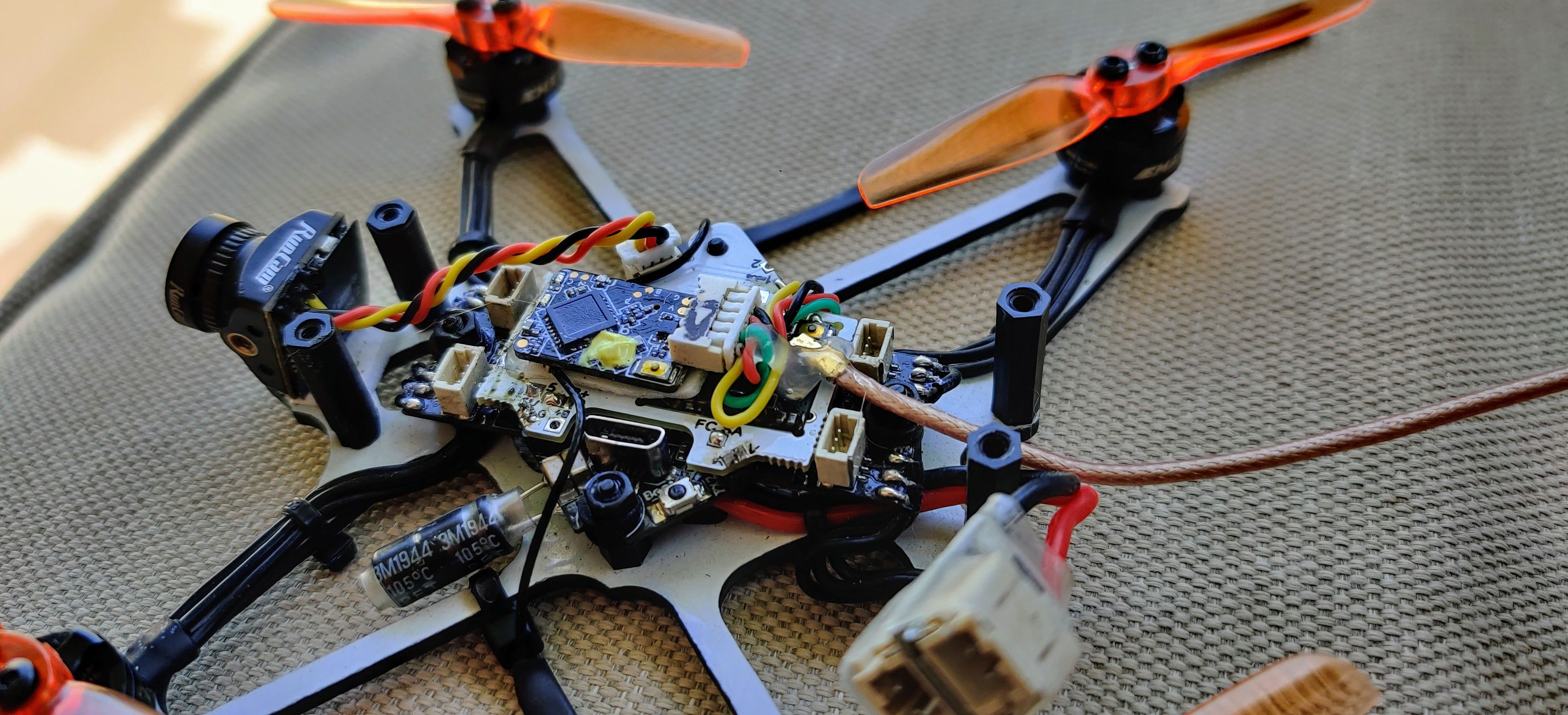 I originally ran the RX antenna's from the two front arms going backwards, but they would occasionally get in the way of the props during certain situations. Seen below.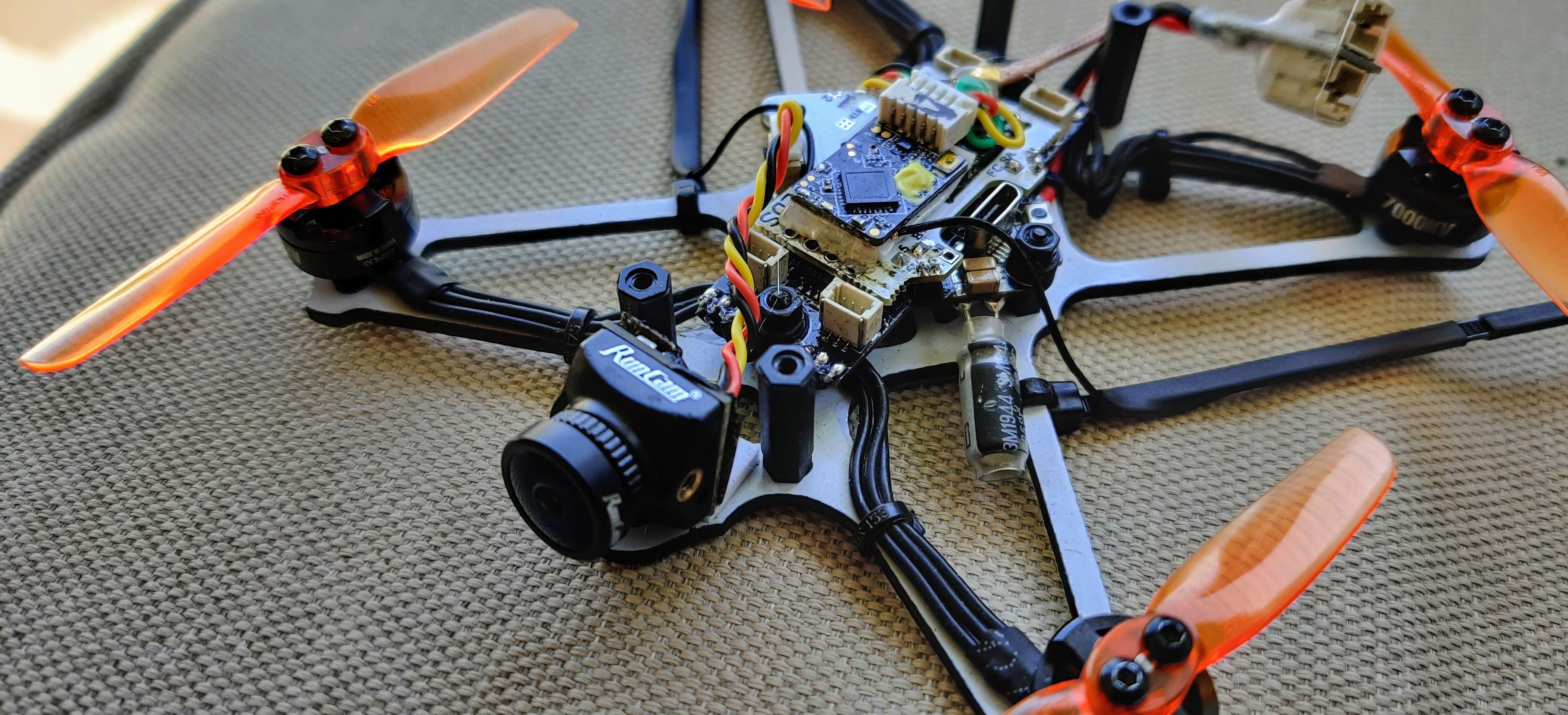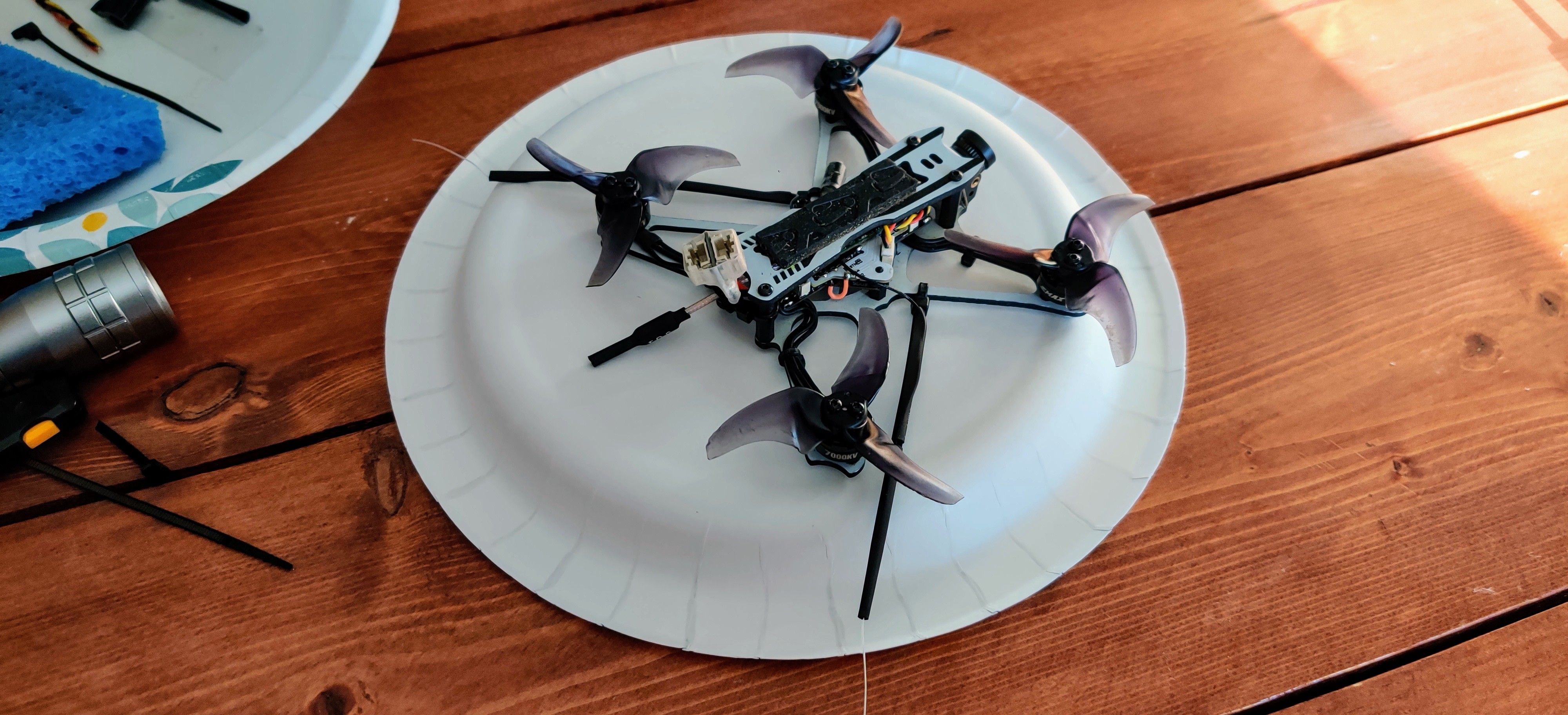 Here is the new way I ran them and they seem to be totally out of the way now.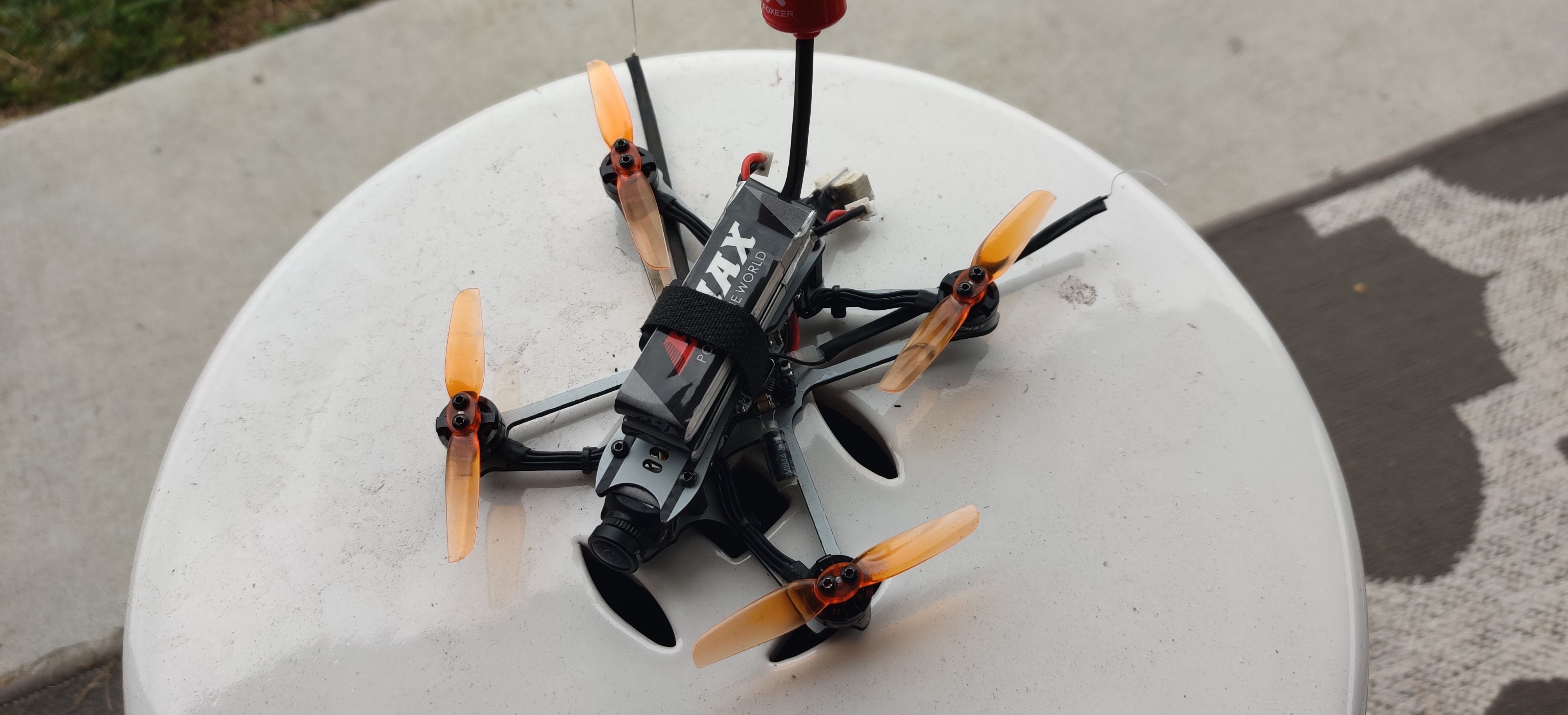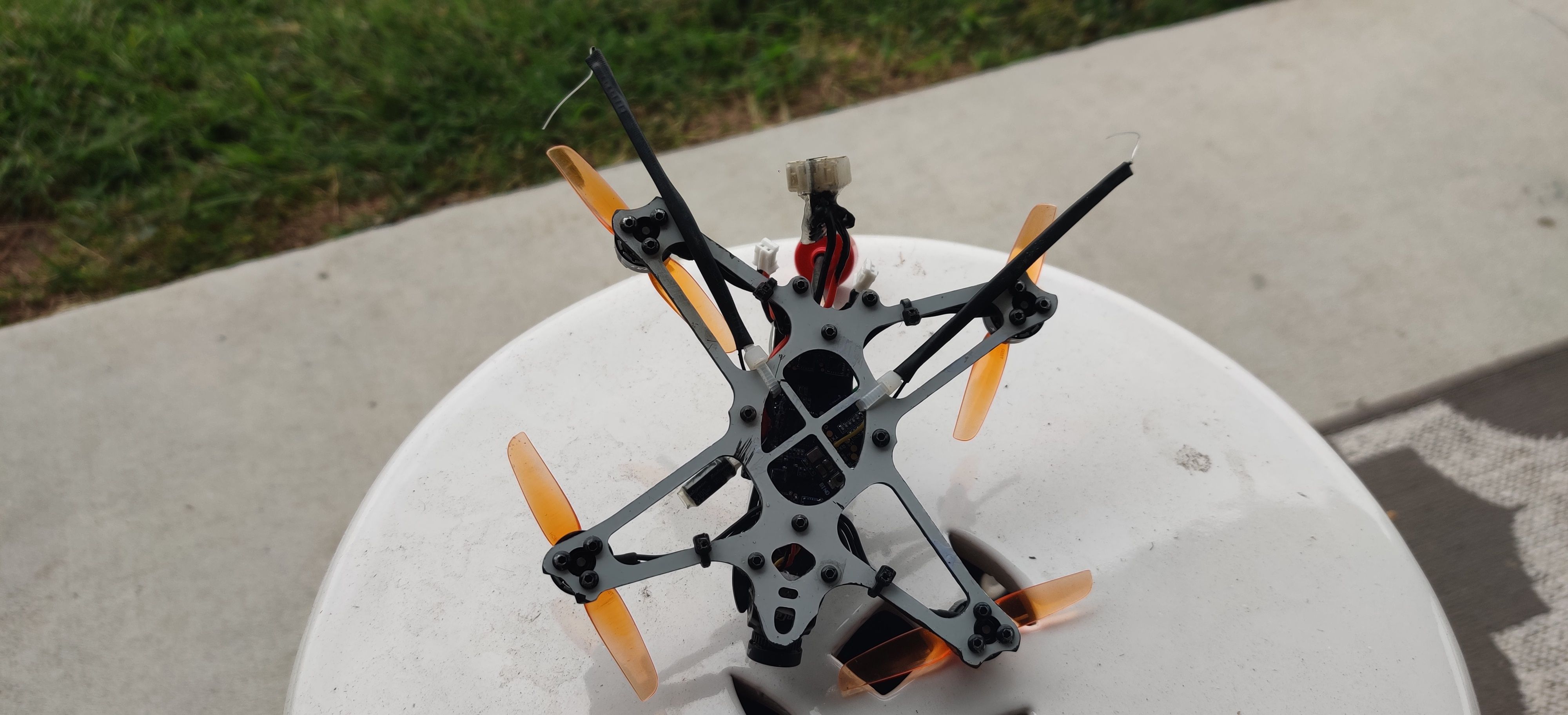 Then, just use a zip tie and heatshrink to mount the VTX antenna, button it all up, and go for a rip.
With the HQProp T65 bi blade props, I'm getting about 6 minutes with 450mah batteries, and 7 minutes on 550mah batteries. It's been overcast and windy the last few days, so these numbers may go up once the wind stops.
Flight time with 450mah batteries and HQProp T65 bi-blades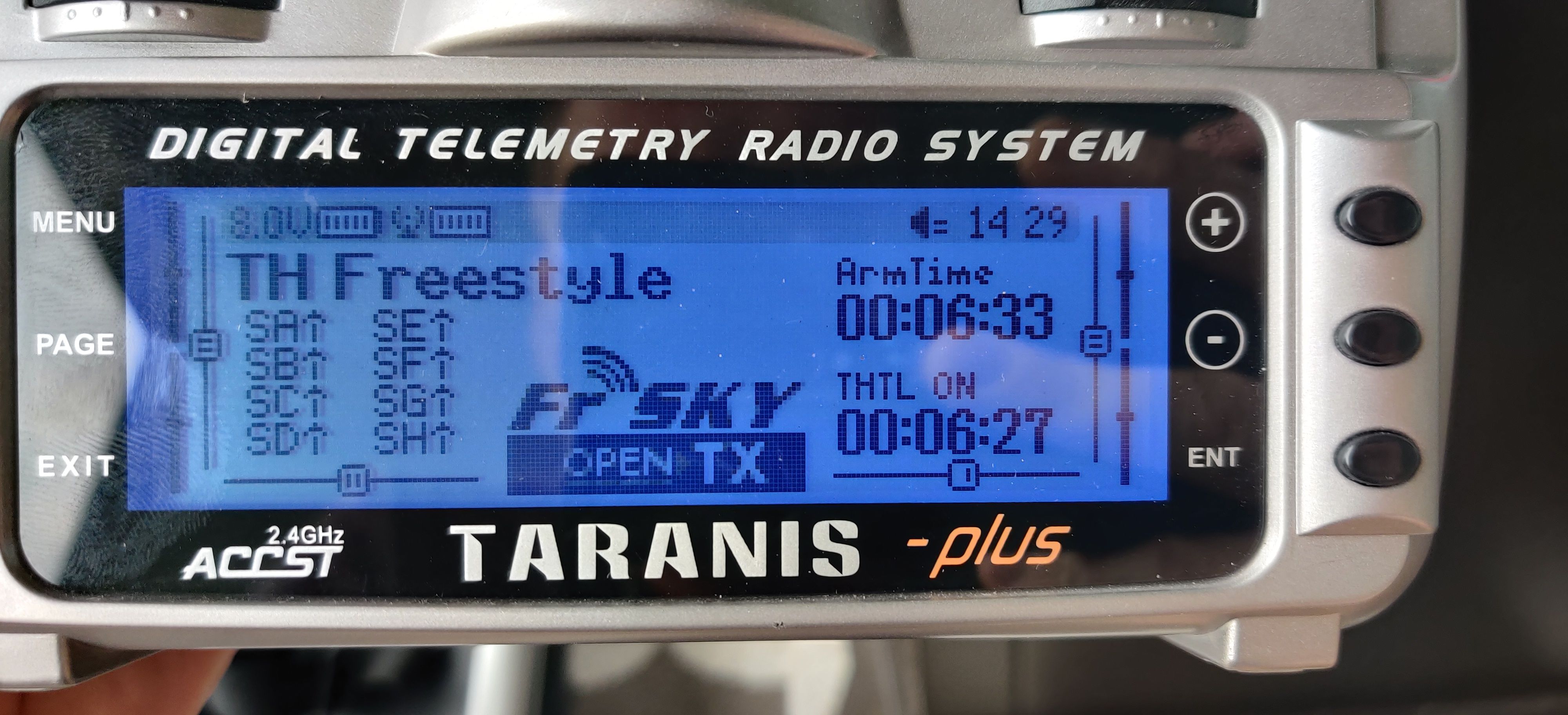 Flight time with 550mah batteries and HQProp T65 bi-blades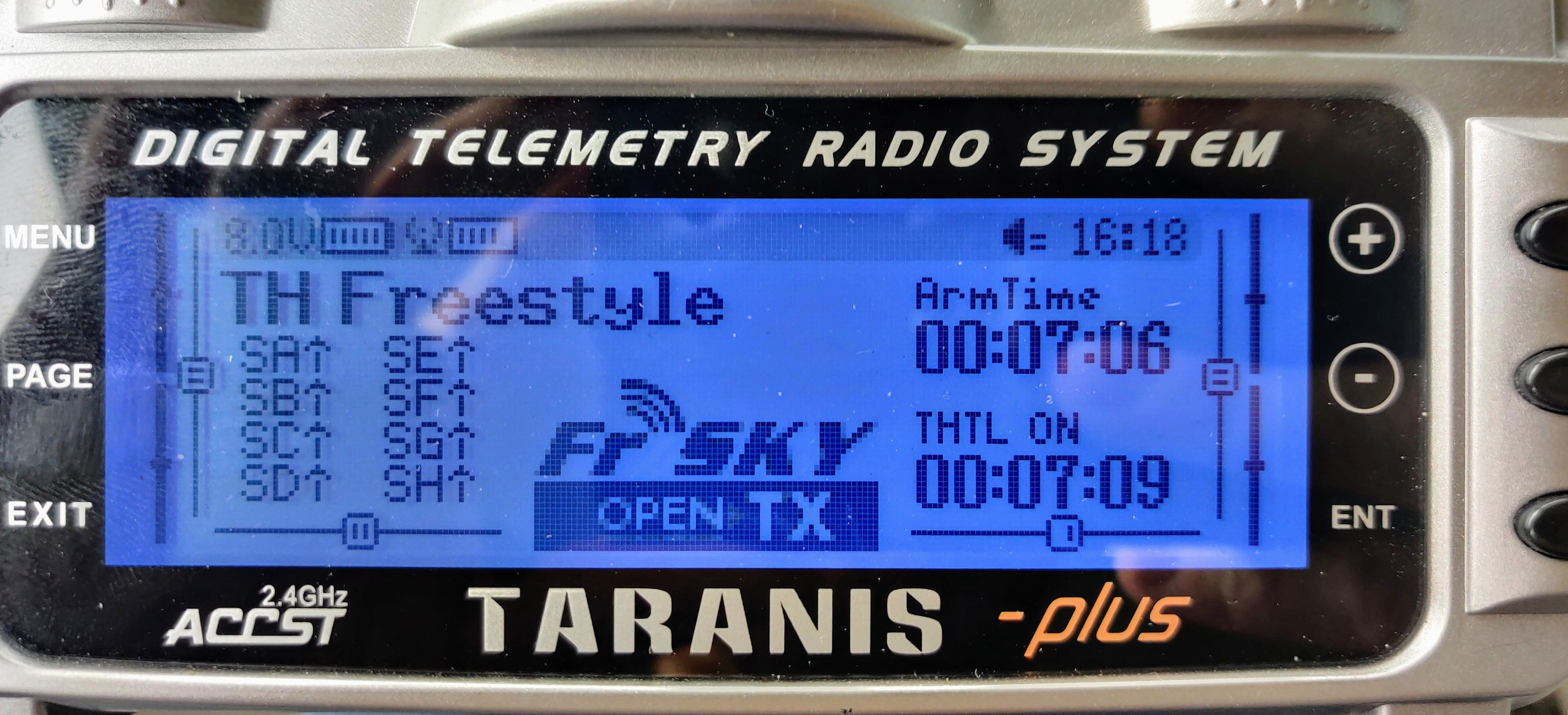 BTFL 4.1.5, JESC 48khz firmware and RPM filter

In this video, the quad is on BTFL 4.0.6 with stock everything, and the RunCam Nano 2 secured between the top and bottom plate with double sided foam tape.

In this video, the quad is on BTFL 4.1.5, JESC 48khz firmware and RPM filter, also my own custom PIDS and rates. The camera has a proper TPU mount, and the video quality improved significantly.