Hi FPV freaks :D
hier is my 4inch toothpick based at x-knight betafpv parts.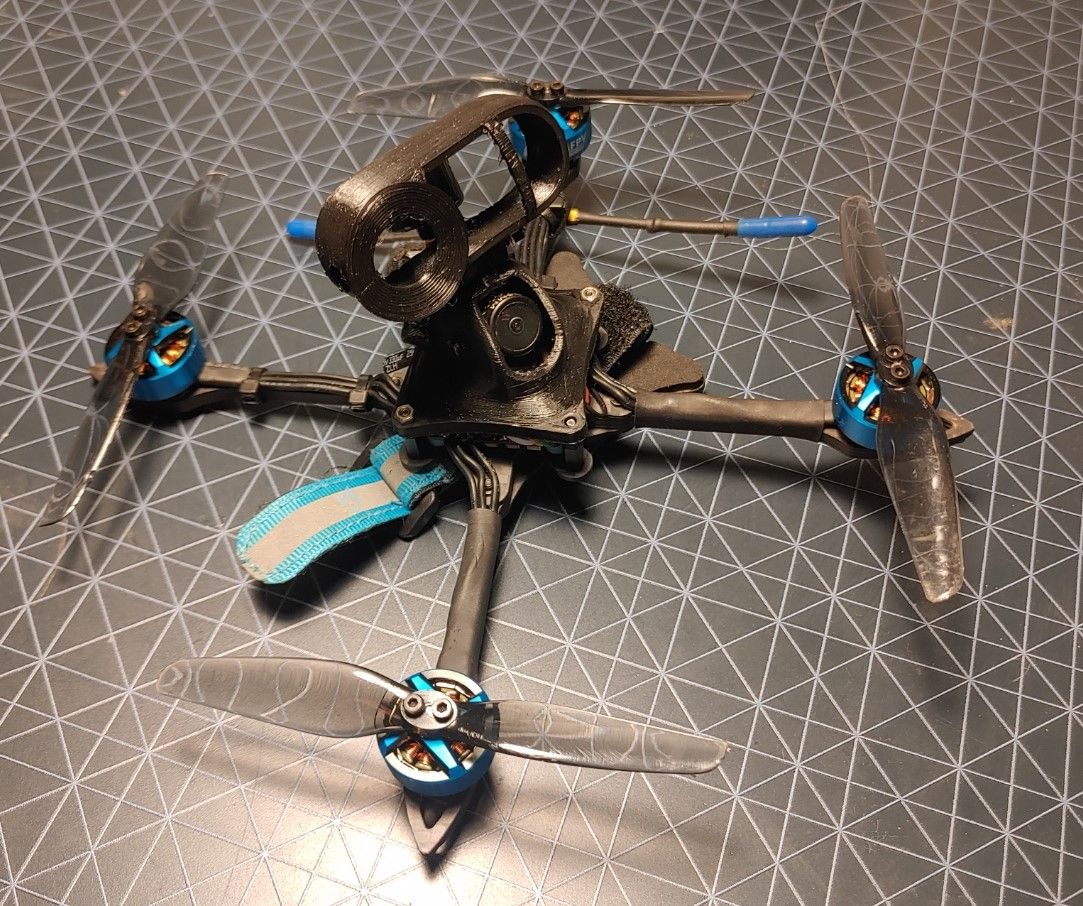 My goal was to make light fast and easy to control drone with HD footage.
AUW Insta360 go+ 850mAh 4s is 262g.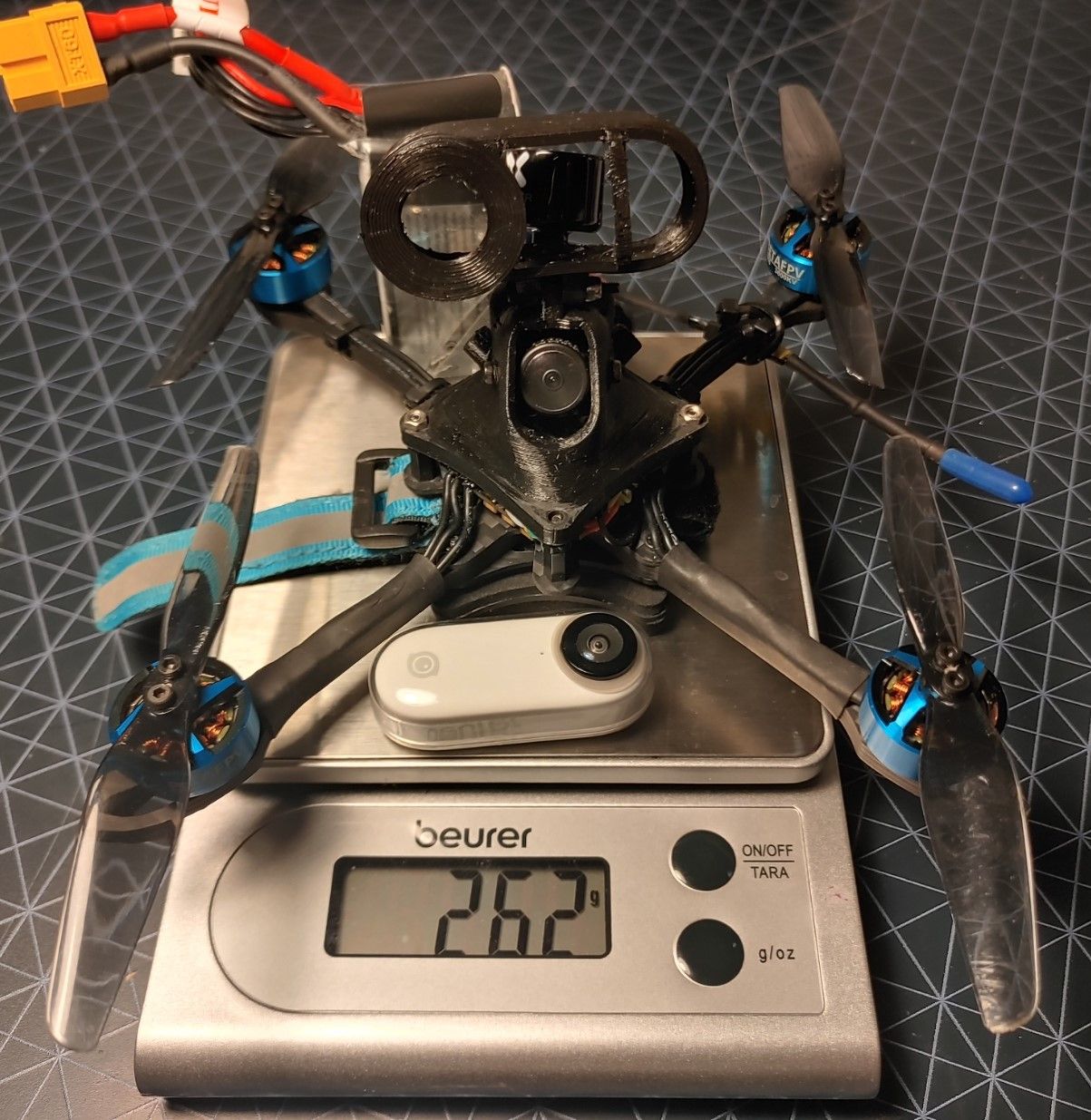 AUW + 850mAh 4s is 243g.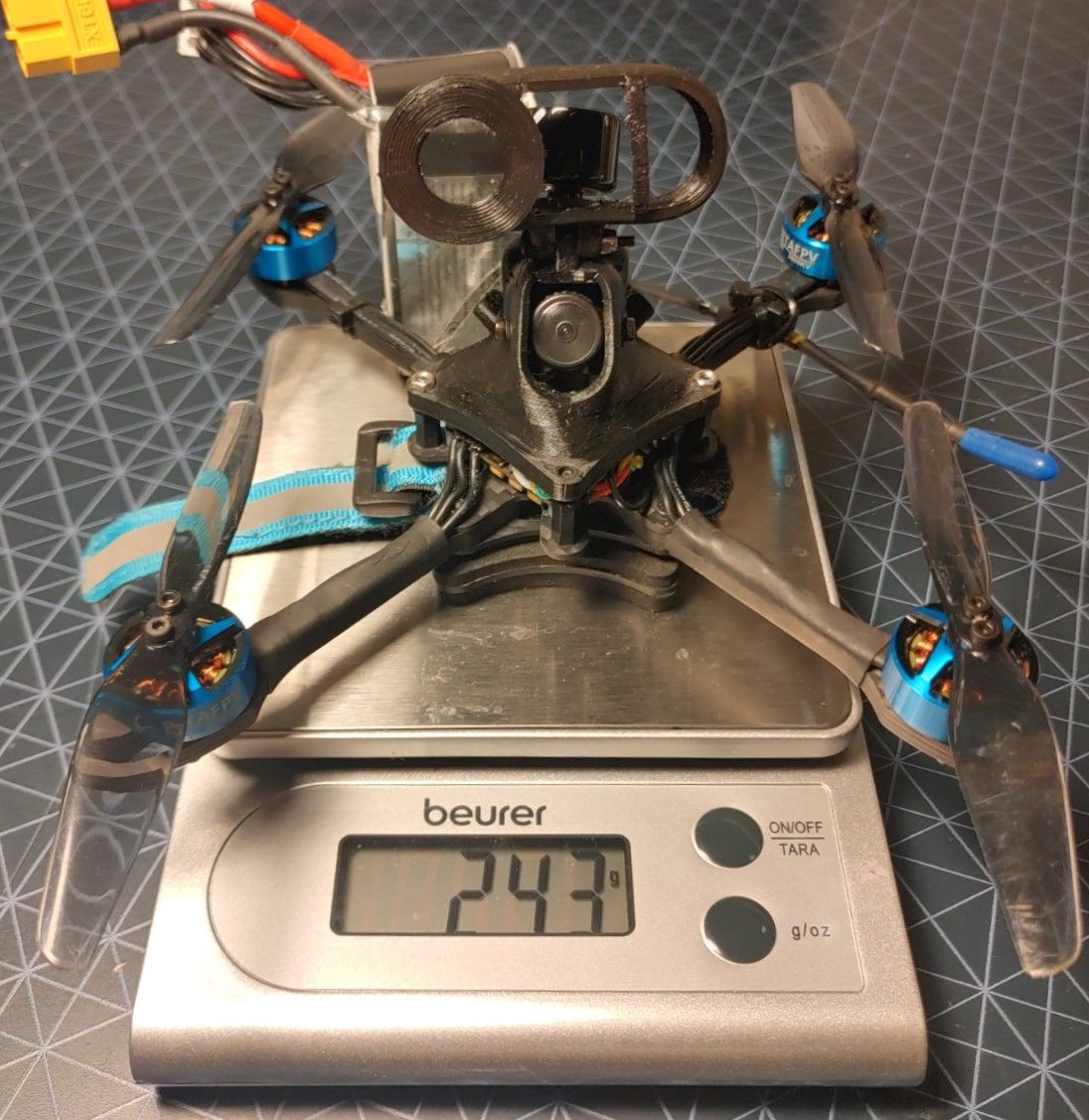 With 4S 650mAh I can easily get under 250 weight with HD footage.
Also for better video-link I deciet to mount Lollipop antena with Rushtank tiny.
At beginning i tried to build this drone with tarsier 4K. At first i used canopy betafpv 85x-tarsier. But the strength of this was unsatisfactory, after first small crash i had to use some glue :D. The durability of it forced me to find another solution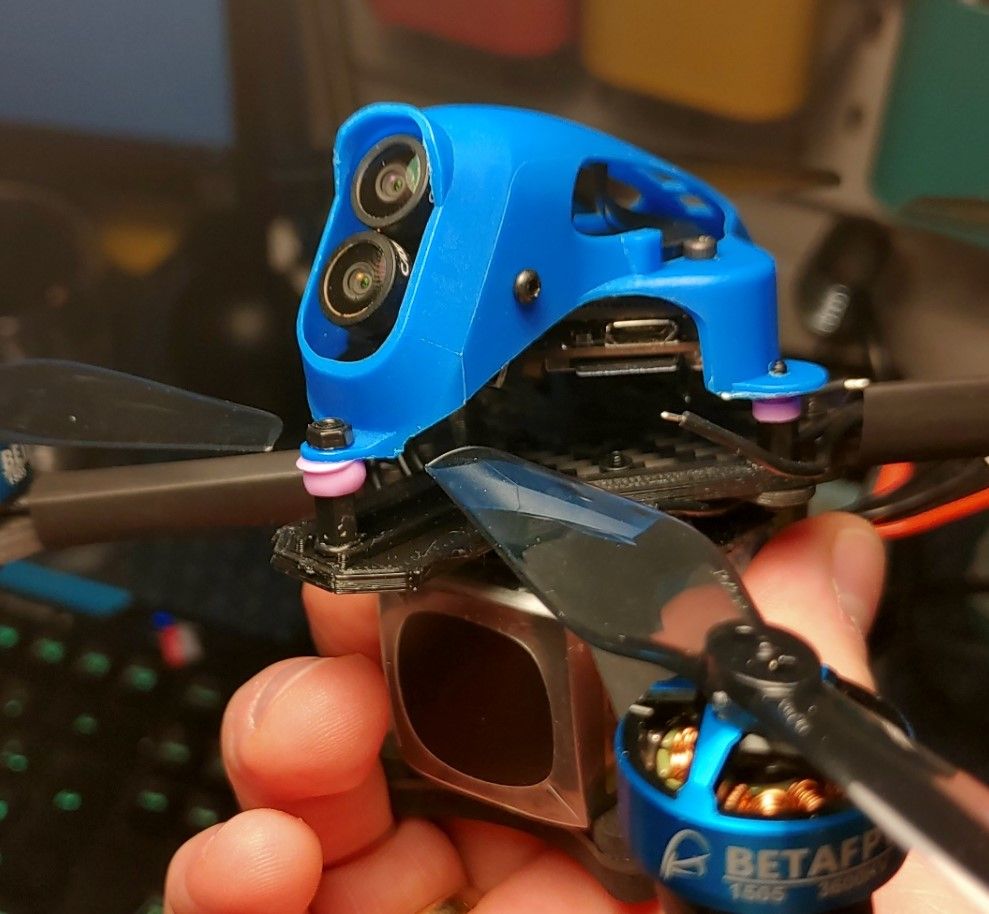 Then i started to modify some 3d projects canopies.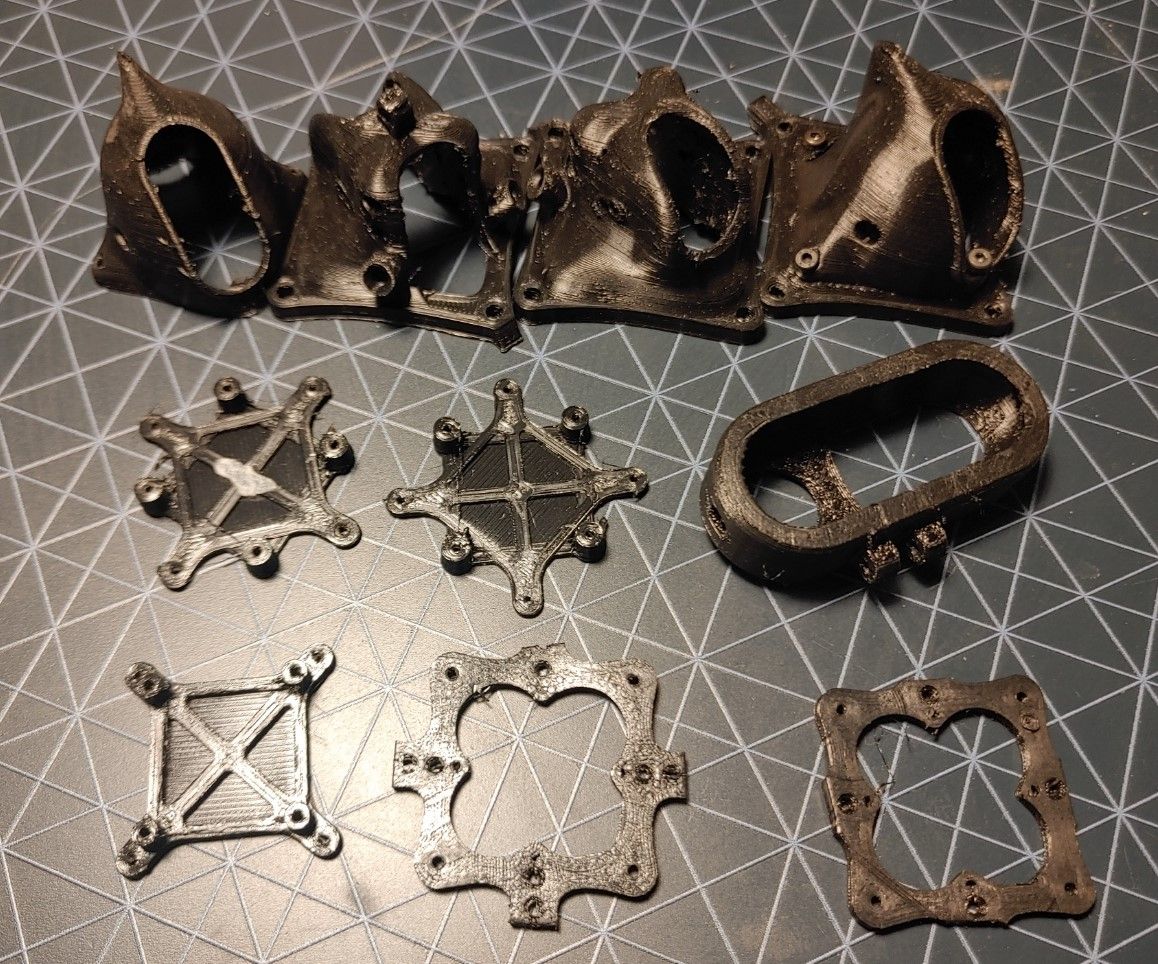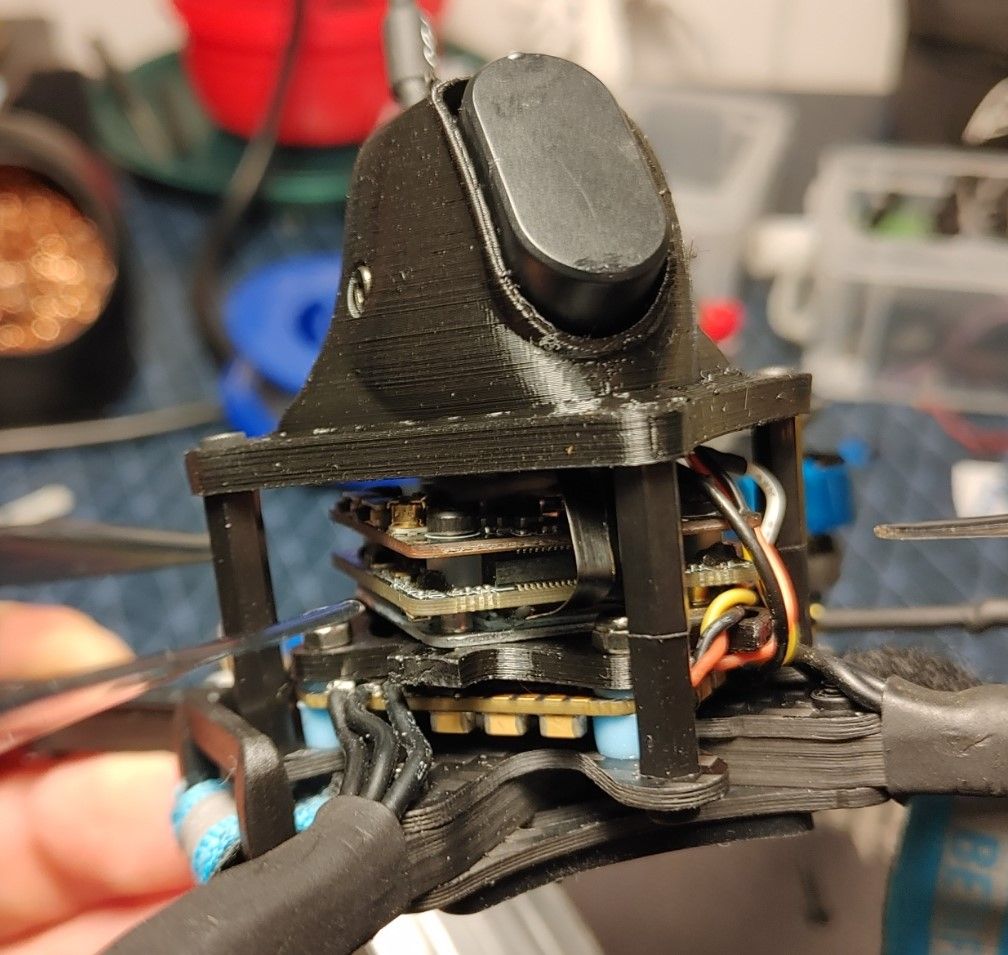 There was some couples problems which I had to solve. Tariser has diffrent mount sizes 20x20, Flight controller is 25x25.
Additional adapter is not easy to fit. At first drone looks like tower :D. Also i don't want to know how could it looks after crash...
At the end I decided that, Insta360 go can be better option like Tarsier.