Do you remember Guy Smiley, the gameshow host, from The Muppets/Sesame Street? Not sure why, but Bob 'KababFPV' Roogi reminds me of Guy Smiley....I think it's the chin, but I'm not sure.
Random, I know.
New FPVCycle motors from KababFPV. I got the 6S 1880KV ones, paired them with a gorgeous RushFPV Blade 60A F7 stack and the result is a quad that flies ridiculously well, particularly at the low end of throttle.
(I couldn't be bothered to re-map the motor outputs to take into account the rotated ESC - hence the crazy looping motor wiring)
I don't find there's as much 'punch' as the KareareaTOA 2307s or the Brotherhobby 2507s I've flown (though I'm not sure how fair it is to compare 3 different motor sizes) but at the lower end, particularly when I'm coming out of a dive and trying to stay close to the ground, I find a noticeable difference with this setup.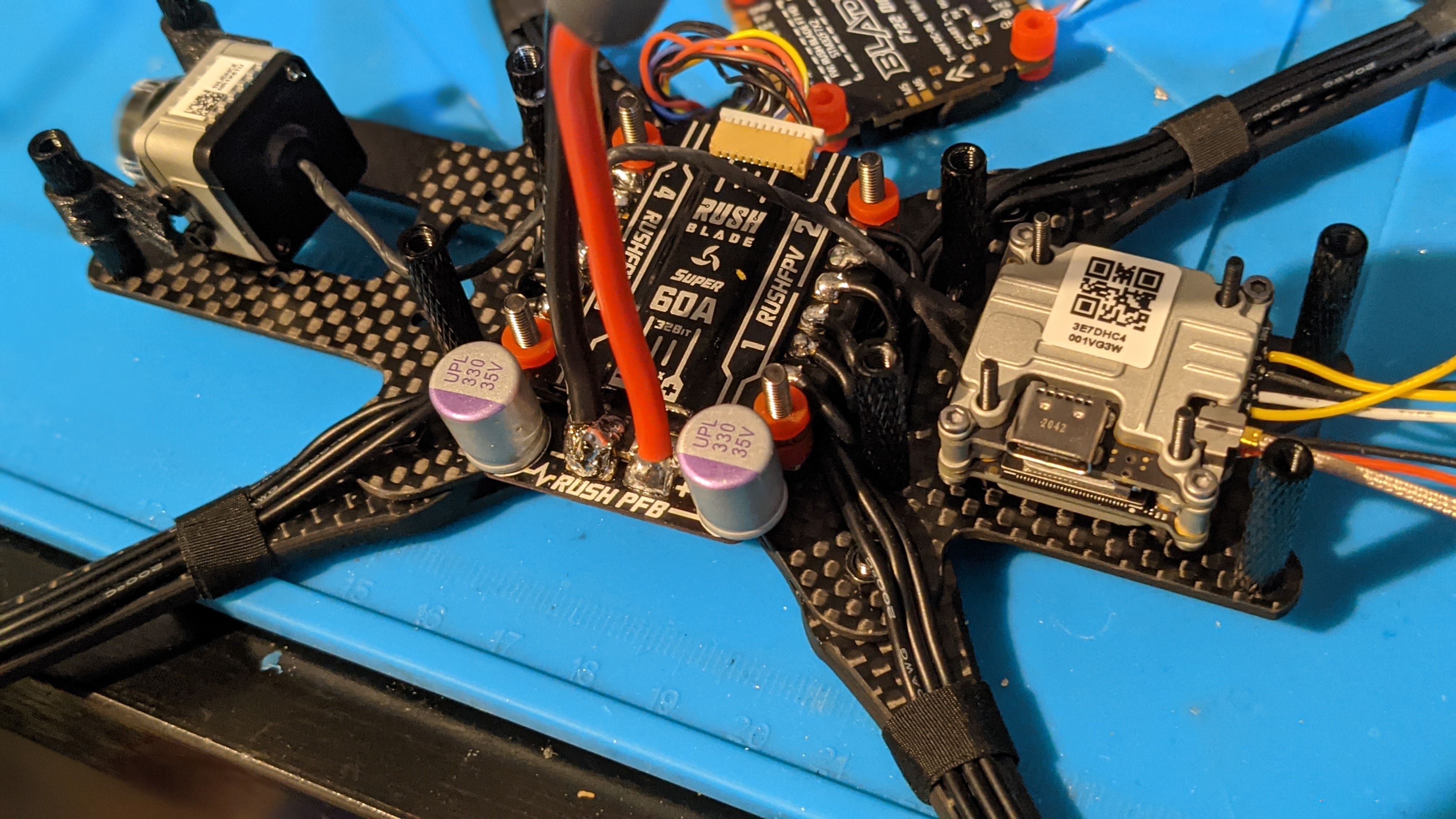 I'm also a big fan of the ESC + FC combo from RushFPV. As you can see from the photos everything on the FC is set up to use plugs but not only do RushFPV include a ton of spare wiring harnesses but there are also solder pads on the underside of the FC if you wanted to go that route.
You can also get a RushFPV 'Power Filter Board' (PFB) which is soldered to the ESC and is comprised of two low ESR capacitors and three TVS diodes. All this is to, apparently, provide filtering and also voltage spike protection.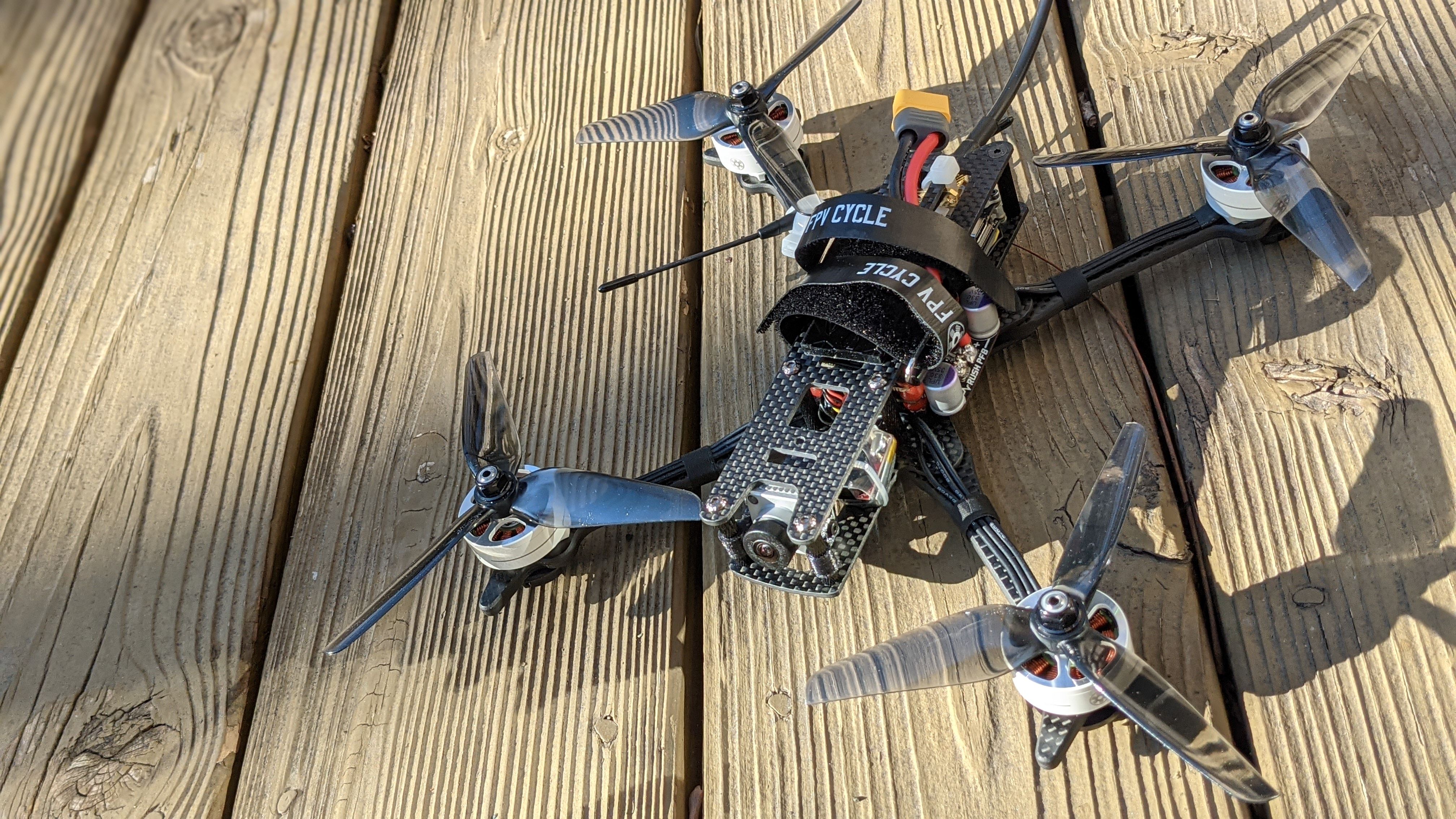 To be honest...I just got the PFB because it looked cool. I suspect I'm far more likely to smoke this quad from crashing it into a tree/concrete pillar/parking lot floor than some crazy voltage spike but it's only $7 so no big deal.
The FPV Cycle frame is great, relatively light, lots of space, and if/when it breaks in a crash it does so predictably - almost always at the arms and those are super cheap and easy to replace.
L