This build is very similar to my previouse builds with the biggest difference are the 3D printed Multi Color TPU parts. The build is very straight forward with the same PID Tunes are my last 2 Squirts.
PID Tunes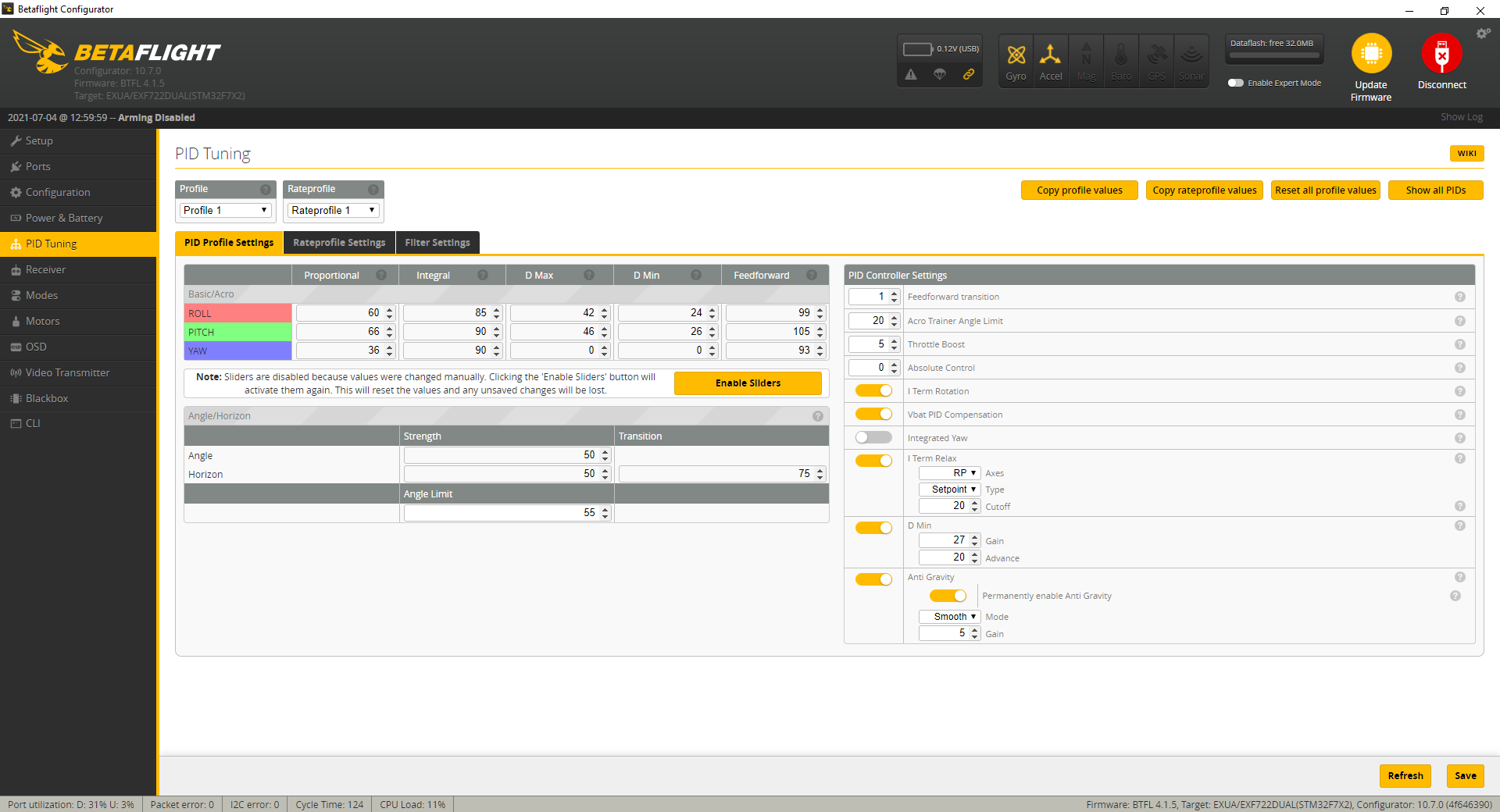 These are my goto PID that Robert Moss shared. If you plan to use these PID tunes, please make sure you are using Betaflight version 4.1.5.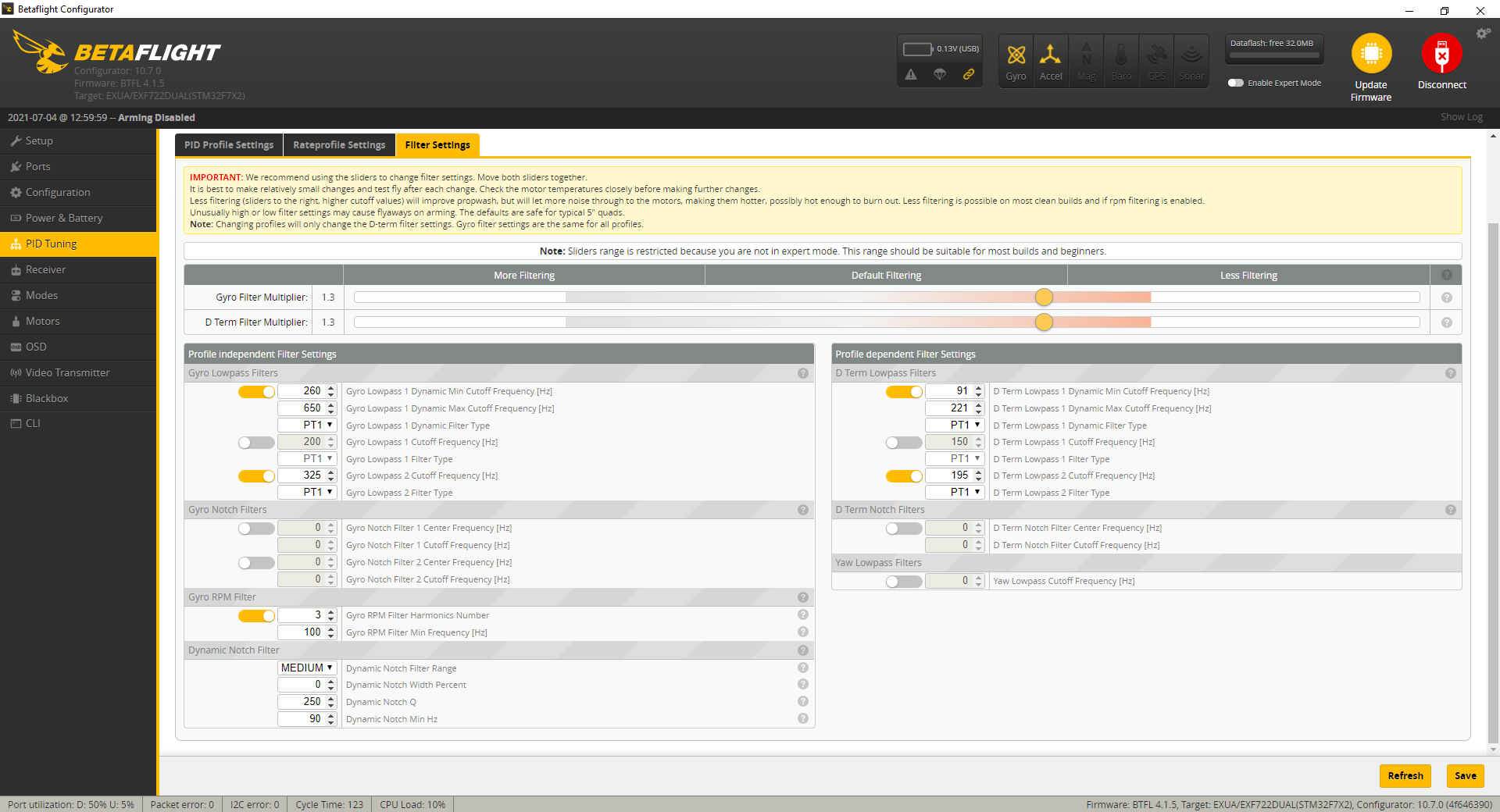 Also make sure you use these Filter setting too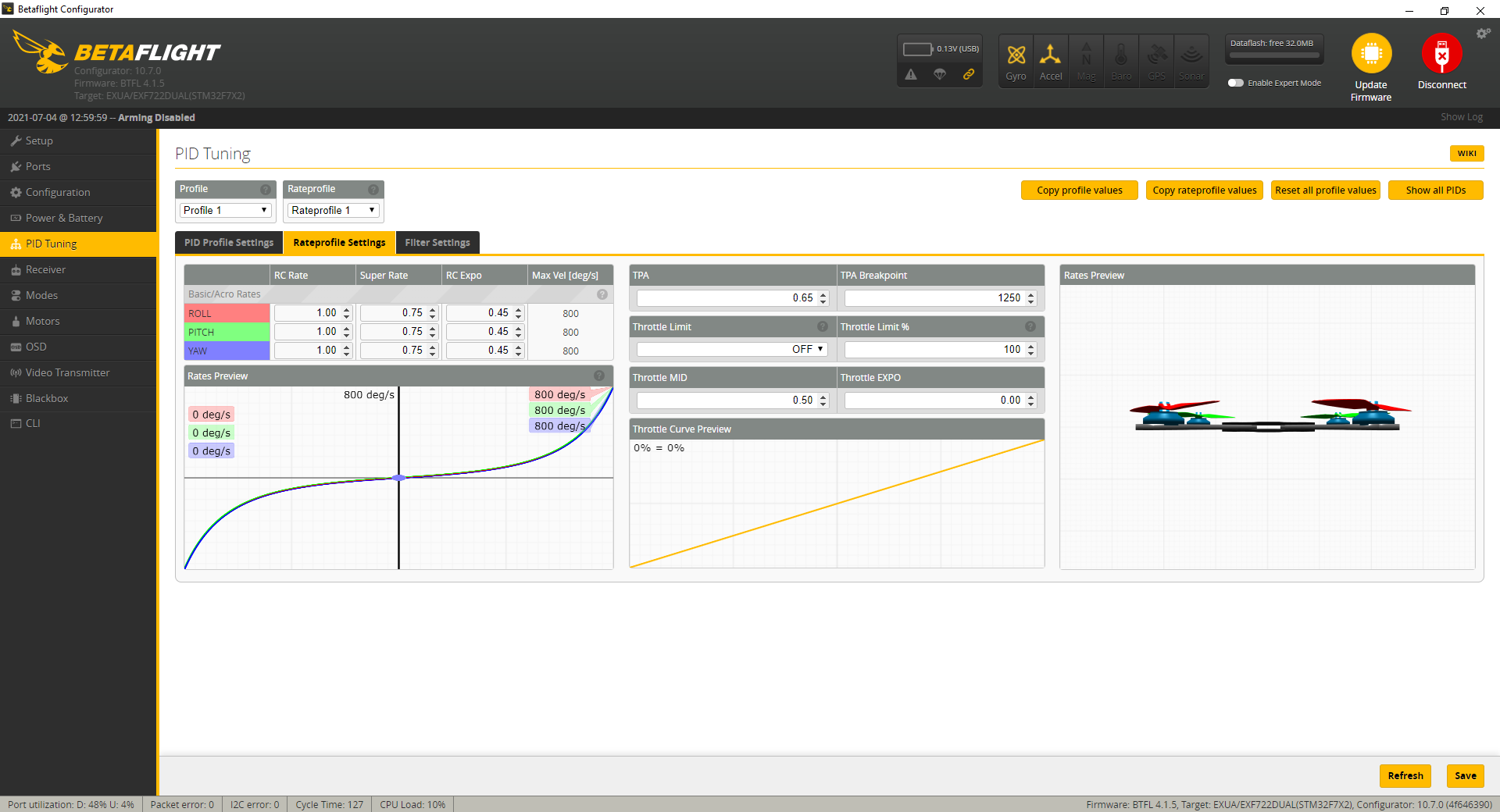 These are great rates setting to start with but if you plan to do slower flying you might consider lowering it little. Maybe change the Super Rate from .75 to .70
Test Flight:
3D Printing the TPU Parts:
I used Cura v 4.9.1 to slice the STL files and for the filament change (Extensions > Post Processing > Modify G-Code > Filament Change).
Since I only have a single printhead 3D printer, I have a manually switch filaments every time I change colors. So, it took a while to print some of these parts. For example, the GoPro mount normally takes me about 10 hours (25mm/s) to print a single color. But this time, it took about 17 hours to print because I do not know the exact time each layer change happens, so I must keep checking on it. That is why I takes so much longer to print and in most cases the printer would be sitting there waiting for the filament change. For this GoPro mount, I had to change the filament 20 times!
When printing with a .3 layer height, here are the specific layers where I changed the filament colors. It is very important that you set the layer height to .3 or else the numbers I list below will not work for you. Believe it or not, it took me a few hours to figure all layers I wanted the filament changes.
Squirt Mini Ducts (MiniDucts_Slammed v5.stl)
Green
6 Black
8 Purple
16 Black
18 Green
38 Black
40 Purple
FPV Camera Mount (SQUIRT_DJI_CAM_MOUNT_with_gopro_v4.stl)
Green
5 Black
7 Purple
15 Black
17 Green
GoPro 7 Mount (Squirt GP 7 Full Mount v01.stl)
Green
19 Purple (3)
22 Green
38 Purple (5)
43 Green
57 Purple (7)
64 Green
76 Purple (9)
85 Green
95 Purple (11)
109 Green
113 Purple
126 Green
136 Purple (9)
145 green
157 Purple (7)
164 Green
178 Purple (5)
183 Green
199 Purple (3)
202 Green
Arm Guards (squirt_armguard.STL)
Green
5 Black
7 Purple
11 Black
13 Green
Antenna Mount (SQUIRT_VISTA__ANTENNA_MOUNT_v2.stl)
Green
9 black
11 purple
16 black
18 green
28 black
30 purple
41 black
43 green