Another conversion of the great Lidl XL Glider. The 2021 model is even better for conversions, as it provides more room in the fusalage and a thinner trailing edge at the wings. For 2021 I decided to go for a full FPV inav setup with GPS.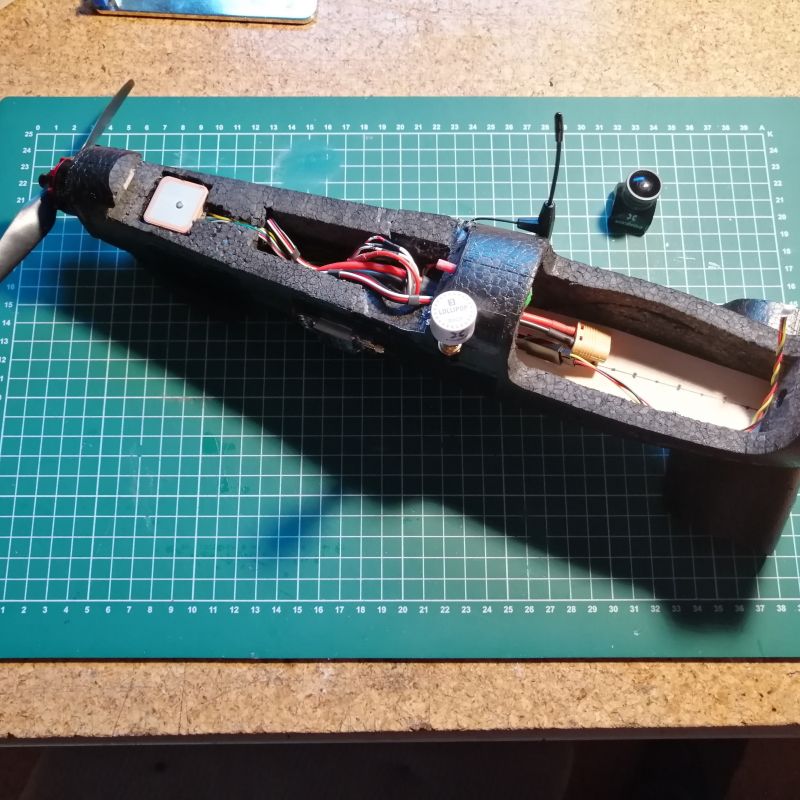 The fusalage is used upside down,. This allows better placement of the wings on top. 2mm plywood is gluead in the fusalge to provide stability. Below the wing there is an Matek F411-Wing flight controller, a R9Mini receiver running ELRS and a BN280 GPS. VTX is in the right side in the airflow and and on the left side an 30A Hobbywing ESC (Oneshot, no DShot).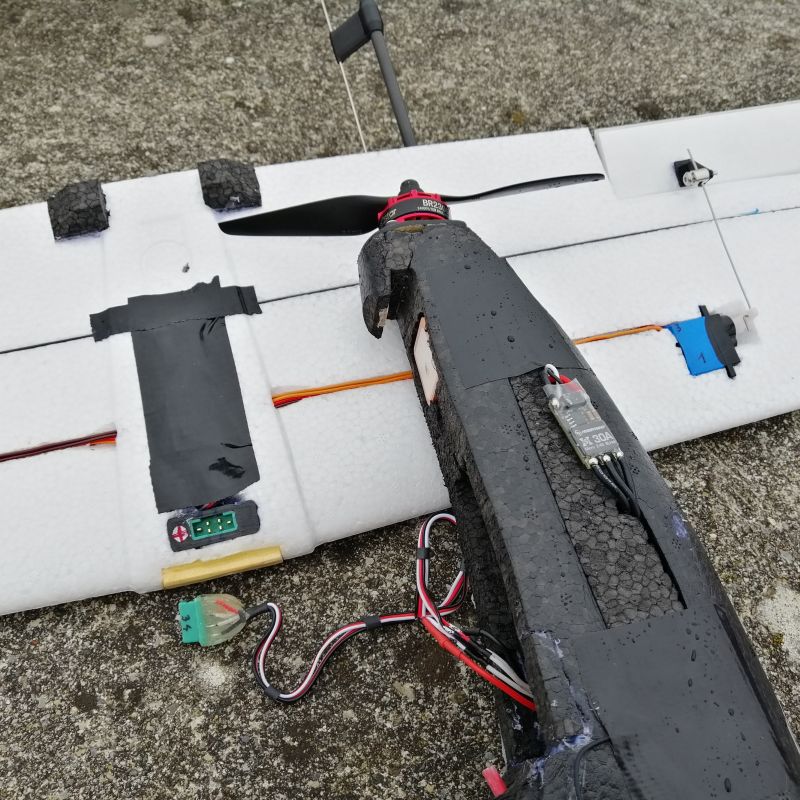 The motor is an old 2305 Racerstar with a 6x4.5 APC-style propeller. Maybe I will replace the motor with a bigger one with less KV for better efficiency. All Servos are mounted inside the wing and connected with one MPX connector. The wing and tail is connected with 6mm carbon tube. Tail servos use 1.2mm steel rod to control elevator and rudder. The rudder has only small effect and not really needed for this model. I added it for symmetry ;-)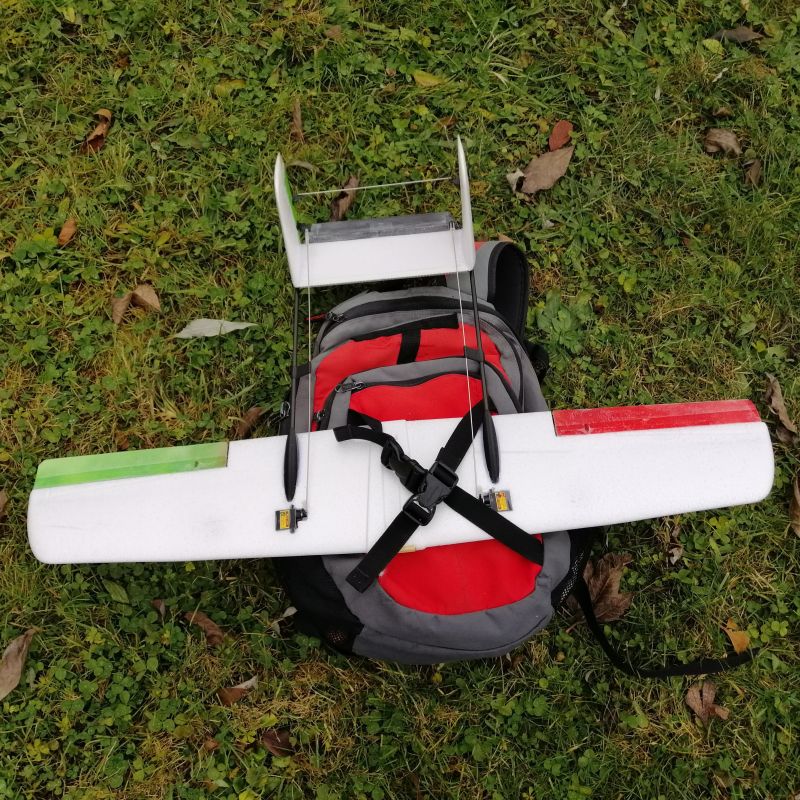 The Lidl Hunter in transport mode: Fuselage inside the backpack, wing outside.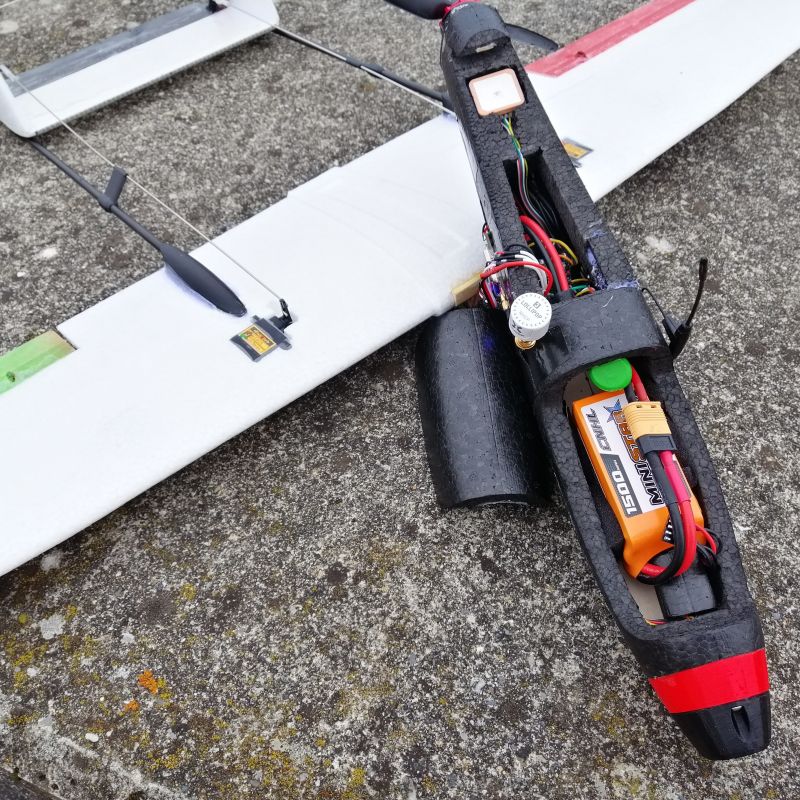 A 4S 1500Mah copter Lipo fits exactly into the fuselage. There is till room to put the Lipo futher to the front to keep the center of gravity if I mount a larger motor. The CG is ca. 1cm in front tof the servo wires.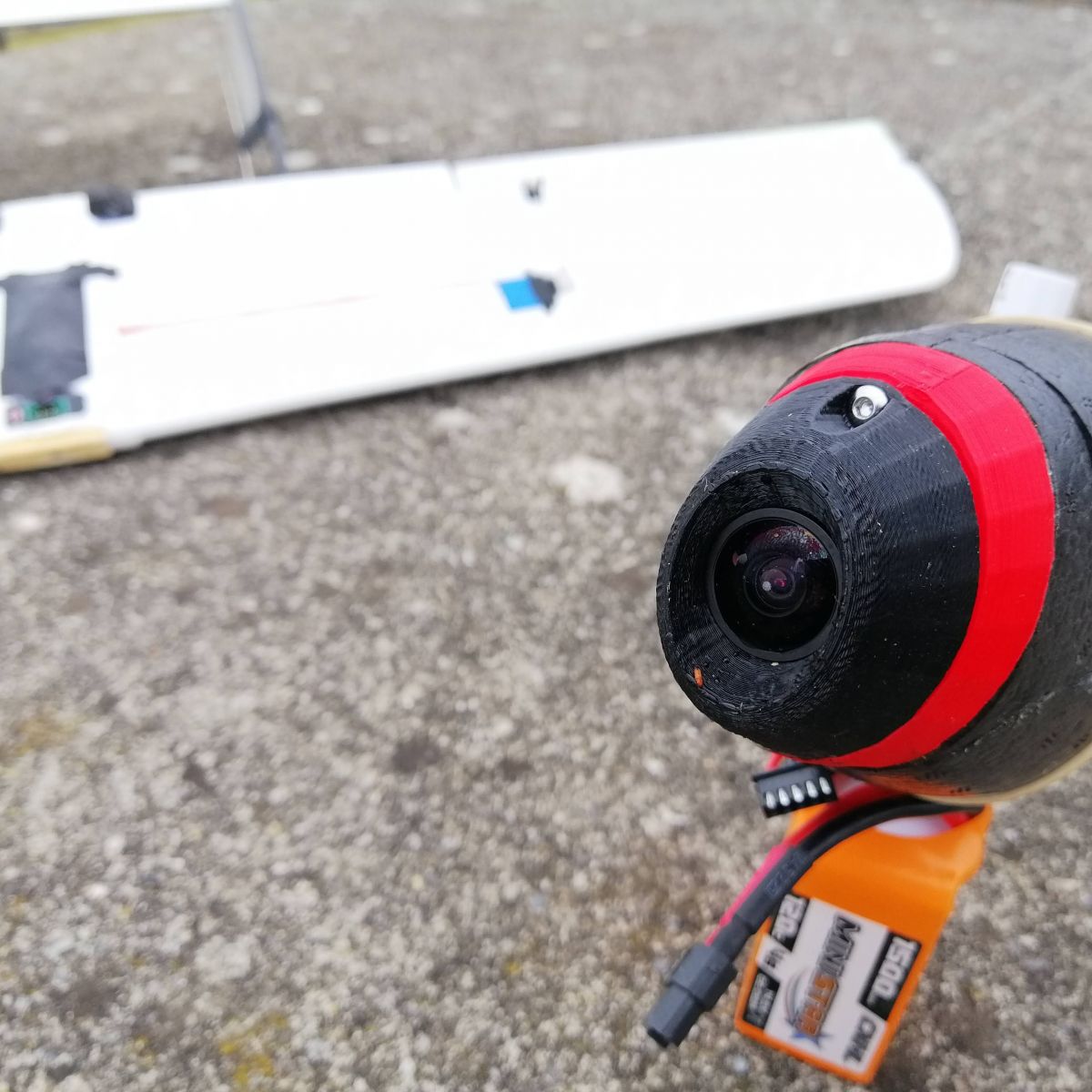 The FPV nose is 3D printed for a 22mm camera (Foxeer Monster Pro).
I'm very happy with the result: Easily launchable, flies slow or fast (100km/h) at LOS or FPV and re-uses some cheap regular copter parts which. If I really crash it, I have a spare Lidl glider available forreplacement parts. At least if I'm not building another conversion ;-).
All printed parts were designed with tinkercad and are available for use or modification under CC-BY-SA 3.0.
Tail parts: https://www.tinkercad.com/things/72L9sZJb2dW
Nose: https://www.tinkercad.com/things/4a6DeoBSEMs
Motor mount: https://www.tinkercad.com/things/6RwgnVrepaK