I just wanted to make module type toothpick frames consisting only of arms, screws and nuts. Someone else may have already made such a frame, but I like it so much myself that I want to present it here. I kept it as simple as possible to make the concept clear, so some aspects may not be desirable for a real-life lightweight drone frame.
Frame Design Concept
Each arm, consisting of two bones, is suported not only by two adjacent arms but also by its diagonal arm. I also considered placing the four motors at the same height and the four mount holes for AIO FC at the same height. Repacing broken arms is not as easy as with a regular frame, but the interlocking of the eight bones eliminates the need for upper and lower plates for fixing. The Gif animation below shows the assembly to help understand the structure of the frame.

As a toothpick frame (2S or above), it does not appear to be disadvantageous in terms of robustness or vibration in the field tests to date. This 3" modular frame is more robust than it looks.
It is easy to build in a battery strap holder for those who need one. It is not too difficult to apply this concept to a flat hexacopter (David Star) or Y6 hexacopter (Trefoil).

Furthermore, the two bones that make up each arm can be deformed to completely overwrap each other to achieve a flat unibody-like form. It all depends on imagination. Isn't it cool?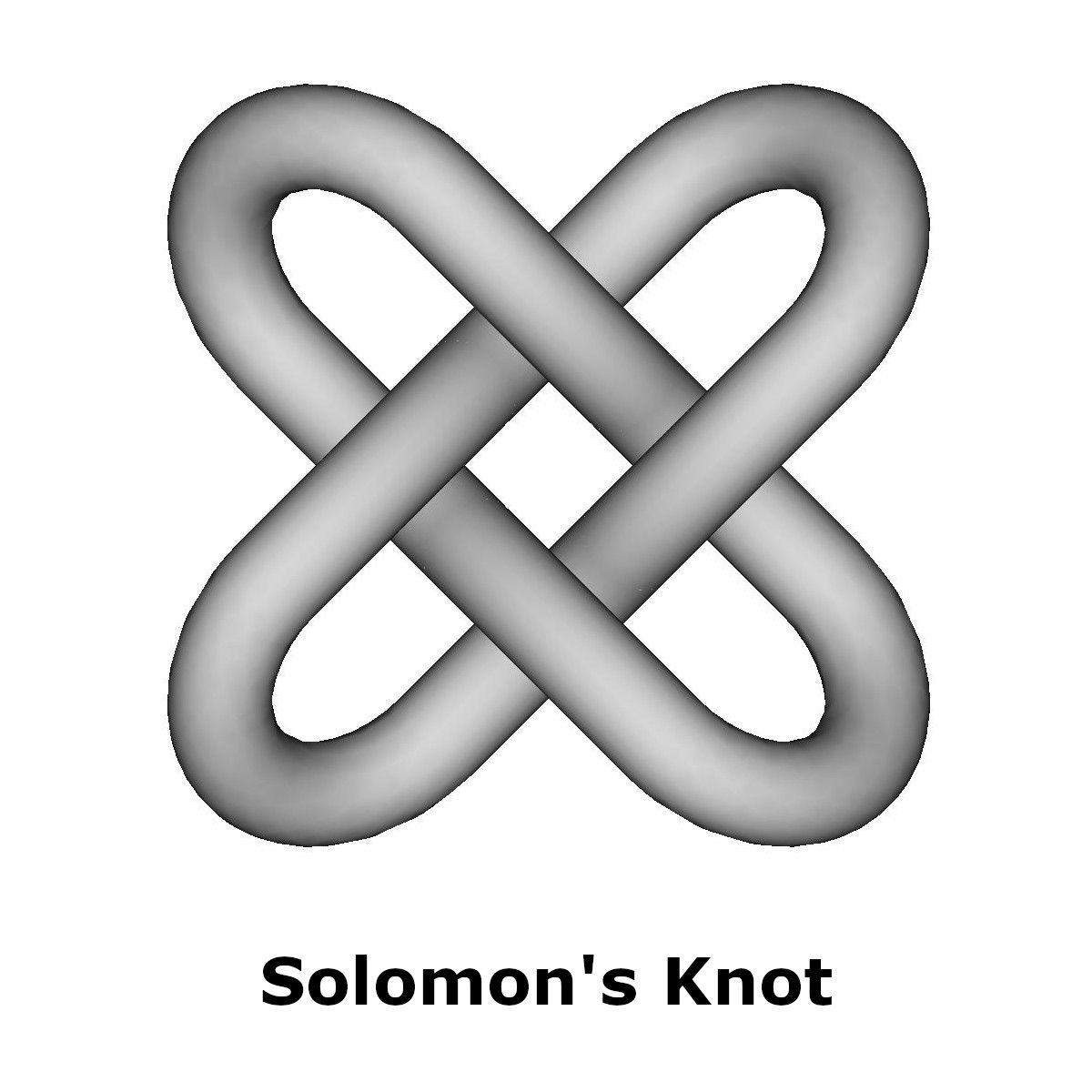 Although I do not know whether King Solomon used a toothpick or not, it is named after the so-called "Solomon's Knot" because of its schematic resemblance. (Incidentally, "Solomon's Knot" is not a knot, but a "link" in the mathematical sense.) It is interesting to look at diagrams of mathematical knot theory, but only very simple ones are likely to be useful for frame design.
Build
Before receiving the first prototype frame, I had intended to make a regular lightweight Toothpick (3-4S) using 6-9g motors. However, it was sturdier than expected, so I decided to make a more powerful, medium-weight one that could be used with props like HQProp 8-blade, which has a heavy load but is not as loud.
Custom Frame : Solomon's K3 ("K" stands for "Knot"), consisting of eight modules in the same form
Wheelbase : 127.3mm
Thickness : 5mm total (2.5mm each)
Weight : Approx. 15g (1.85g each)
AIO FC : Flywoo GOKU GN405S 2-6S 20A (MPU6000)
Receiver : Happymodel EP1
Receiver Antenna : TrueRC D-Pole 2.4
Motor : FPV Cycle 16mm 3700KV
Props : HQProp 76MMX8
VTX : Rush Tank Race2
VTX Antenna : TrueRC Singularity 5.8 RHCP UFL Lite 72mm
Camera : Caddx Ant
Camera Mount : NewBeeDrone Goober Canopy V2
GPS : BZGNSS BZ-121
Finder : JHEMCU JHE20B
VTX and GPS Mount : custom designed
Weight : 123g
Tuning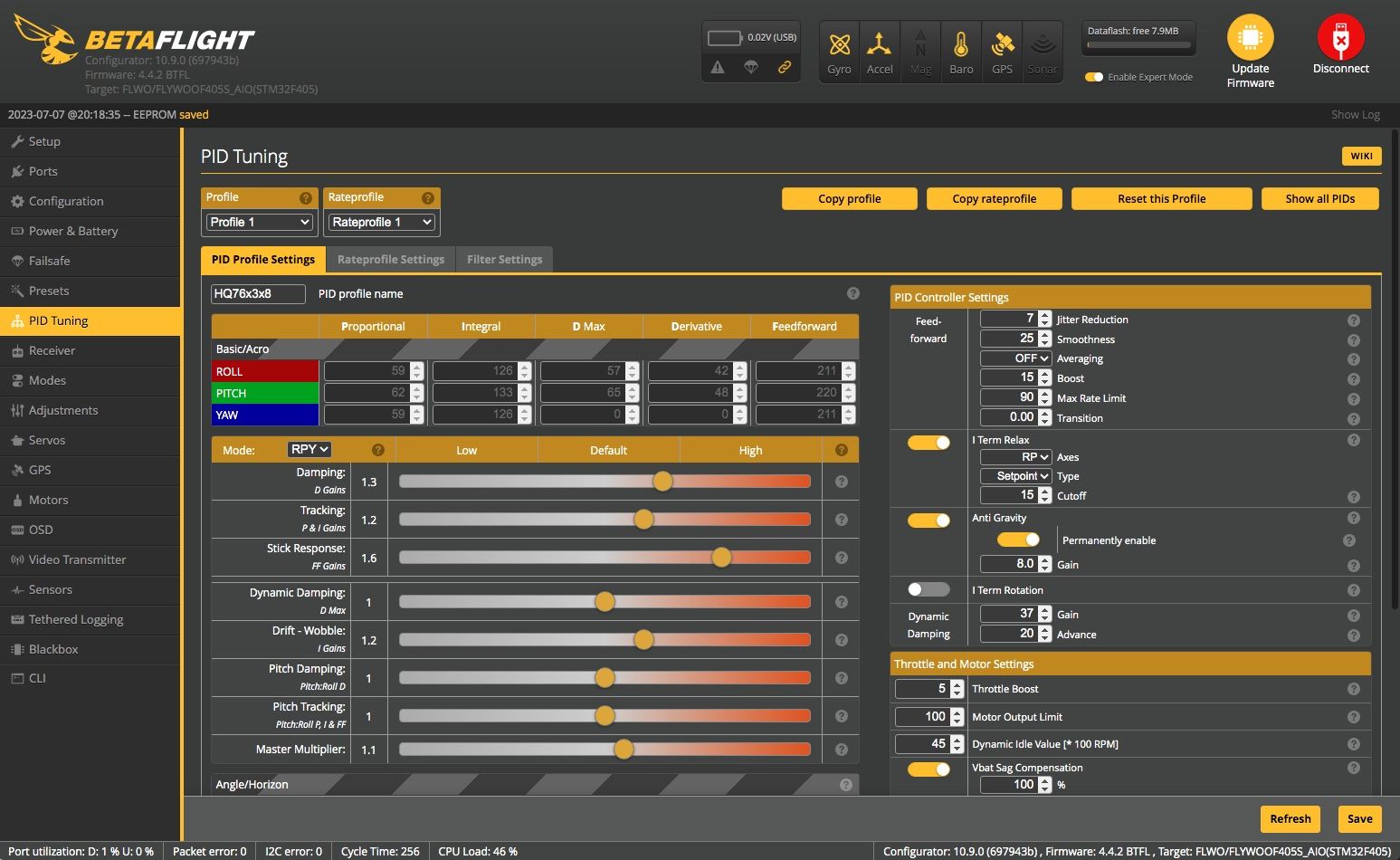 With Betaflight's default pid, the aircraft hovered steadily and flew slowly indoors without any strange behavior. As usual, I ran the PIDtoolbox Basement tuning in angle mode before flying it outdoors.
Blackbox Log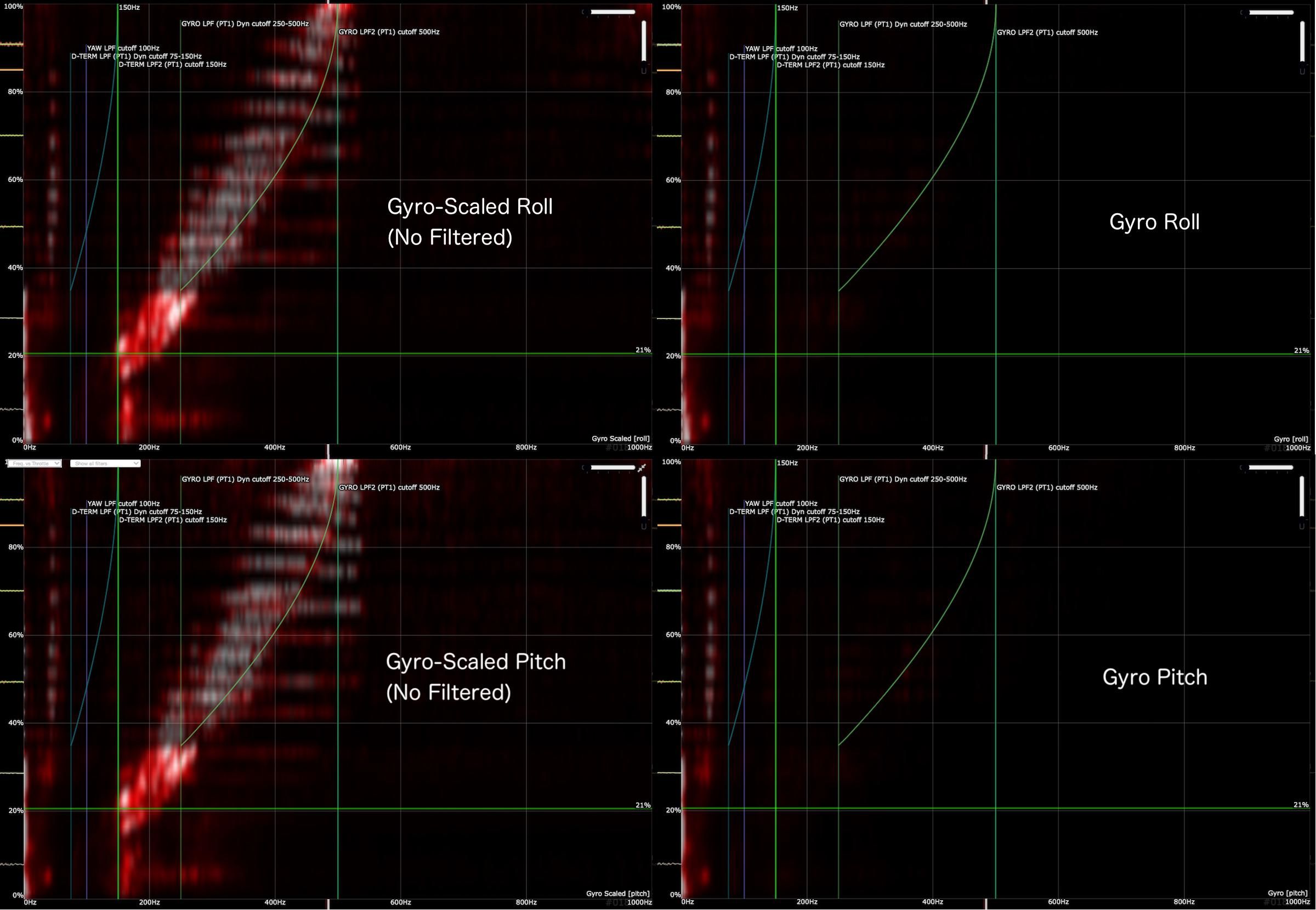 On the test flight, I performed 0-100% slow throttle punches, some quick flips and rolls, and obtained a blackbox log file with almost no unusual vibrational noise in the lower frequency range (~150Hz) of frequency vs throttle plot for the gyro scaled data. In other words, there is almost no low frequency visible vibration in FPV image; there is a rather strong resonance of the frame at 250Hz, but it disappears completely with filtering. So, the vibration and resonance of the frame is well controlled and this frame is not a bad design, at least for this build.
Flight Performance
Used 4S 500-1100mAh battery. Flight was very stable, comfortable, and controllable. Liked the HQProp 8-Blade.
Hover Throttle : 20% (500mAh)~24%(1100mAh)
Maximum Speed : 155km/h (GNB 4S 930mAh 120C), 135km/h (GNB 4S 530mAh 90C)