Build list
Frame 3.96g
It's custom frame designed by Jean mo, he really optimized it to the max, it's probably the lightest of all the toothpick frames, the one I have is in 2.5mm chamfered, the 2mm is too sensitive to vibration. The 2.5 seems to be the best compromise in weight and rigidity, especially as there's barely 0.3g difference between the two.
Motor 3.2g/u
These are the betafpv 1103 11000kv (this is the perfect kv for 3" 1s, especially ultra-light like here) new version (so with 2 holes for the props), they're probably the lightest for this size.
AIO 5.1g
X12 elrs, 12A is perfect for this format, in theory you could even go down to 5A aio, but it's still limited, especially as the diamond (happymodel 5a aio with rx and vtx) has copper antennas without ufl, so it's very fragile and not very efficient. The new flywoo looks interesting because of the real rx (not spi) integrated directly into the board, I don't think I'll upgrade, it's 80e for 0.4g.
Cam 1.4g canopy 1.3g
Runcam nano 3 the lightest on the market, less tvl than the nano4 but still a good camera, especially for its weight ( almost 2g less than the other nano4 / caddx ant).
Newbeedrone bee brain v2 which fits perfectly with the nano 3 , but I am currently designing a canopy still based on a newbeedrone but more optimized in terms of height , to be printed in tpu .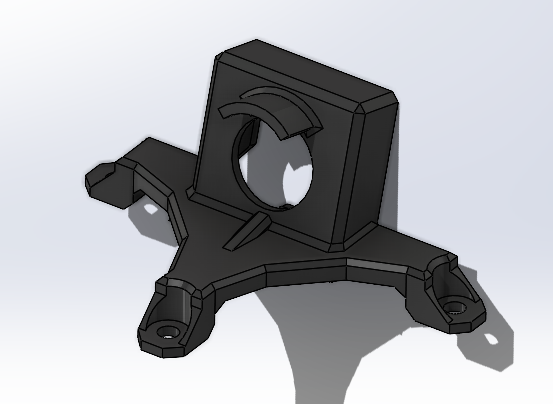 RX 0.4g
My x12 is in elrs, but it's a spi with a ceramic antenna, I had a lot of problems with this one, so I decided to leave 0.5g to have the range of a 5", so I put an ep1 tcxo on it, and I'm very happy with it.
VTX
The advantage of the x12 is that it integrates a 400mw vtx with a ufl antenna, and this has a serious advantage that we'll see right after, the vtx certainly adds electronic noise to the AIO but it doesn't bother so much.
Aio screw 0.2g
I've replaced the basic steel screws with nylon ones, which require 10mm m2. Nylon is lighter than steel and strong enough for toothpick 1s.
Motor screw 0.7g
I use the screws supplied with betafpv motors, so they provide m1.6 screws, lighter than conventional m2.
VTX antenna 0.3g
I stripped a coaxial to 12.9mm which is 1/4 of the wavelength used by the vtx, 5.8ghz. Then I placed it on an arm in tape to protect it.
RX antenna 0.5g
I did the same as for the vtx antenna except that since it's 2.4ghz, the frequency is lower which gives us a longer wavelength, 3.12, so we have to strip 31.2mm. I also placed it on top of an arm in scotch tape.
Props 0.75g/u
Gemfan 3018, I haven't tested any others, but I would like to try other pitch.
Lipo strap 0.5g
No Kevlar lipo strap for this type of quad, just a single elastic band. It's light, practical and effective, just what we're looking for.
Lipo connector 1.5g
At first I was with xt30, but bt2.0 are lighter, with 1.07g instead of 1.8g, and for the debate between bt2.0 and ph2.0, bt2.0 transmit more current because of their larger pin, so on these quad it's quite useful.
Scotch 0.3g
I only put half-widths of tape on the arms, I don't think I removed them completely, as it's useful for holding the antennas in place, and preventing the cables from getting into the propellers.
Lipo 13.5g
450mAh dogcom, there are flywoo explorer which are a little lighter, but I find that dogcom last longer in time, and they are directly available in bt2.0. I would like to try 300mah but I've got feedback from Platy fpv who's in 2.5" who says it's cool on the first 2 minutes but that after that it'll sag quickly because of the low mAh.
Build weight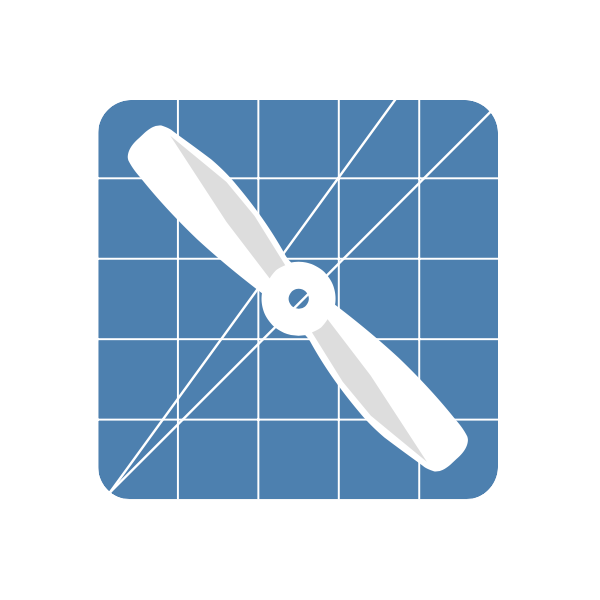 Dry weight
31.96 theoretical, 32g practical
AUW
45.46 theoretical, 46 pratical
It's not uncommon to see my AUW in dry weight on quads of the same category, you can always optimize it further, by changing the aio (like diamond), using 1.5mm frames or under motorizing the quad, but there are limits to optimization and I think I'm not far to reach them.
I think the perfect weight to 3" 1s is in 30 and 35g, I think that below it's too light and it falls too slowly and above it's too heavy, complicated to powerloop.
How to build this
It's quite simple and intuitive, but there are a few things you need to know

I turned the x12 upside down so that the usb points upwards and doesn't protrude under the frame, but I've got a X12 elrs, so the ceramic antenna was blocked, it had to be unsoldered, which is quite risky, but otherwise it just doesn't fit lol


I held the connector in place with rilsan so that in the event of a crash or the lipo being ejected, the tension would not be applied to the AIO pad.

As already mentioned, I hold the rx and vtx antennas in a half-width of tape.


The betafpv 1103 11000kv cables are not designed to be mounted on 3" 1s but on 75/85mm 2s, so the cables are too short, they have to be extended with motor drops or with 24awg cable I guess.
DVR
COMMING SOON ...
Tune
COMMING SOON ...
Summary
The world of the 1s toothpick is really incredible, it's discreet, light, high-performance, inexpensive, you can literaly fly anywhere.
I've tried to be as clear and complete as possible. If you have any questions, please don't hesitate to write in comment.
I also invite you to have a look at Platy's dronebuild, which has a 2.5" 1s in the same format, and talks more about the format itself.
https://forum.wearefpv.fr/topic/21105-35g-toothpick-1s-25-analog/