This is going to be the last variation of the Pavo Pico that I plan to build. The main difference is the Flywoo O3 Ultra air unit that is lighter than the Lite version. They did this by removing all the heat shields and the SD card holder, so you are limited to the internal storage to record HD videos ( about 20 gigabytes actual recording space).



In the picture above you can get an idea of the weight difference between the DJI O3, Flywoo O3 Lite and Flywoo O3 Ultra. But the question that you need to ask yourself, is this worth it. Not only it will cost more but there is less protection for both the camera and air unit. Plus, you may overheat the VTX if you leave it sitting for too long. Make sure you have a fan blowing on it if you plan to power it up while setting it up. The worst case scenario, if you crash, I hope you can get to it quickly.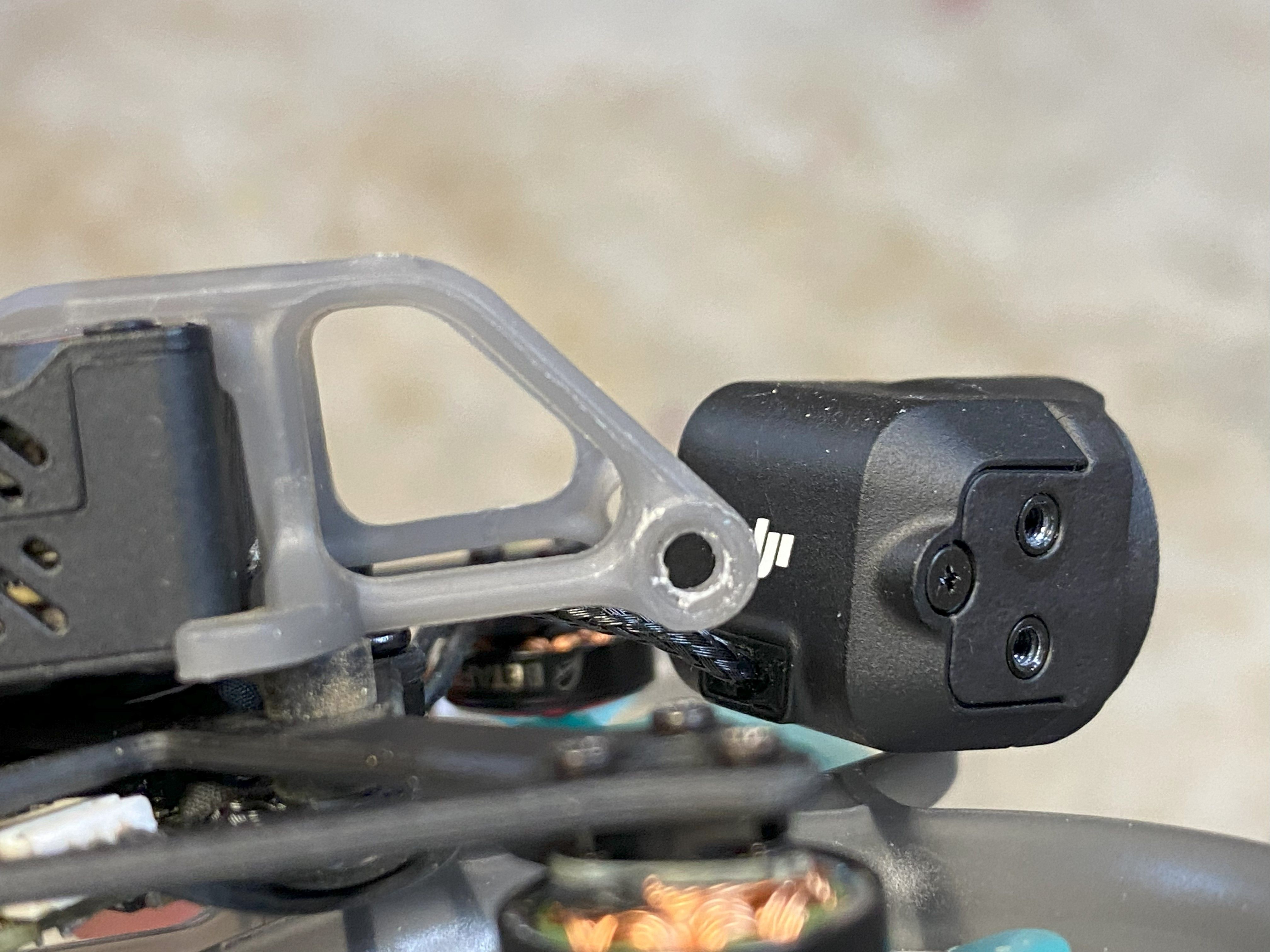 Like with all my other Pavo Pico builds I modified the camera mount by enlarging the hole with a #31 drill bit. Then I used the BetaFPV whoop flight controller rubber dampeners. This picture is from a different build so the hardware is different but the idea is the same.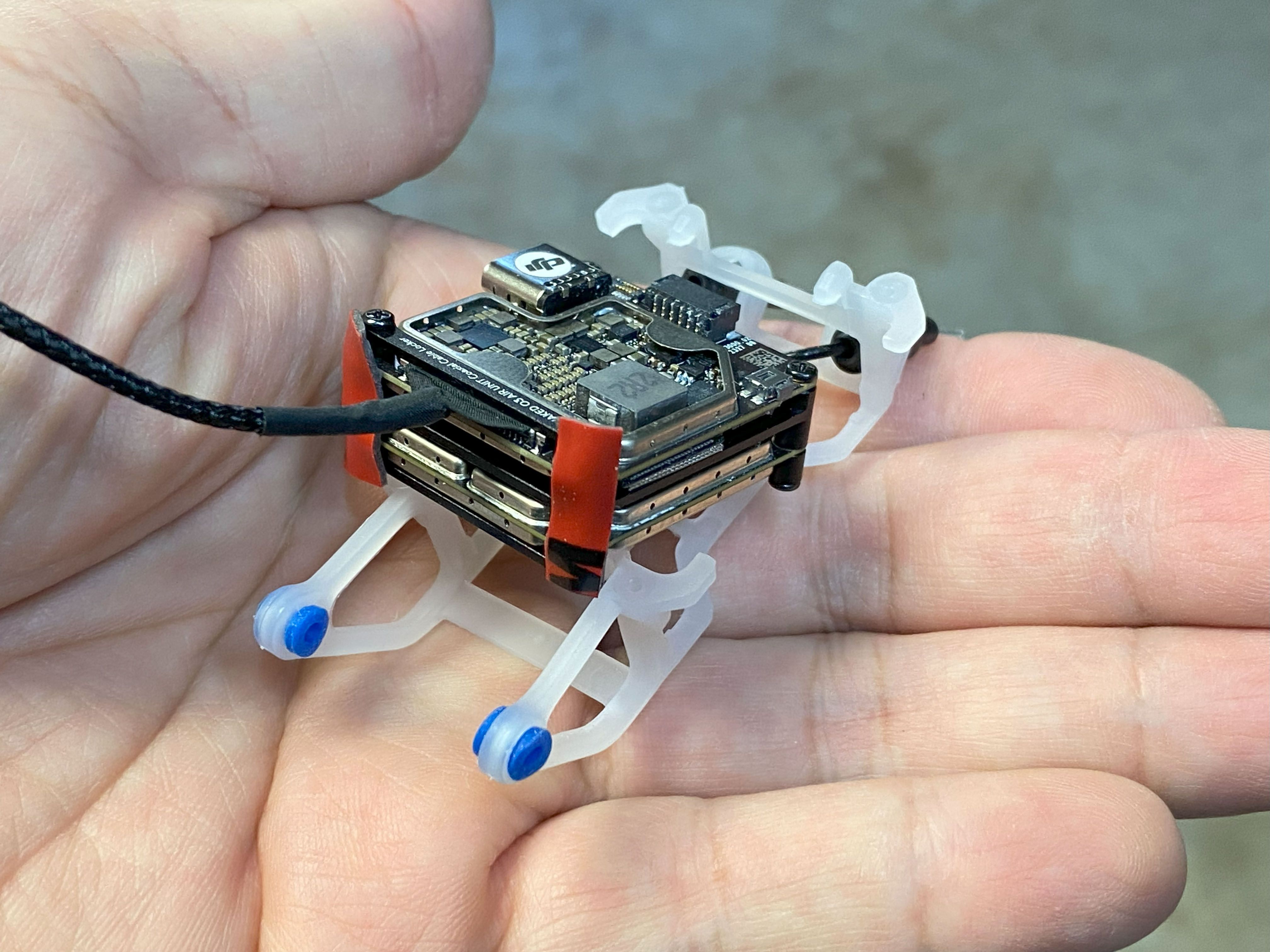 Next, I added some 3M double sided tape to the two corners. It is the red things you see in the picture.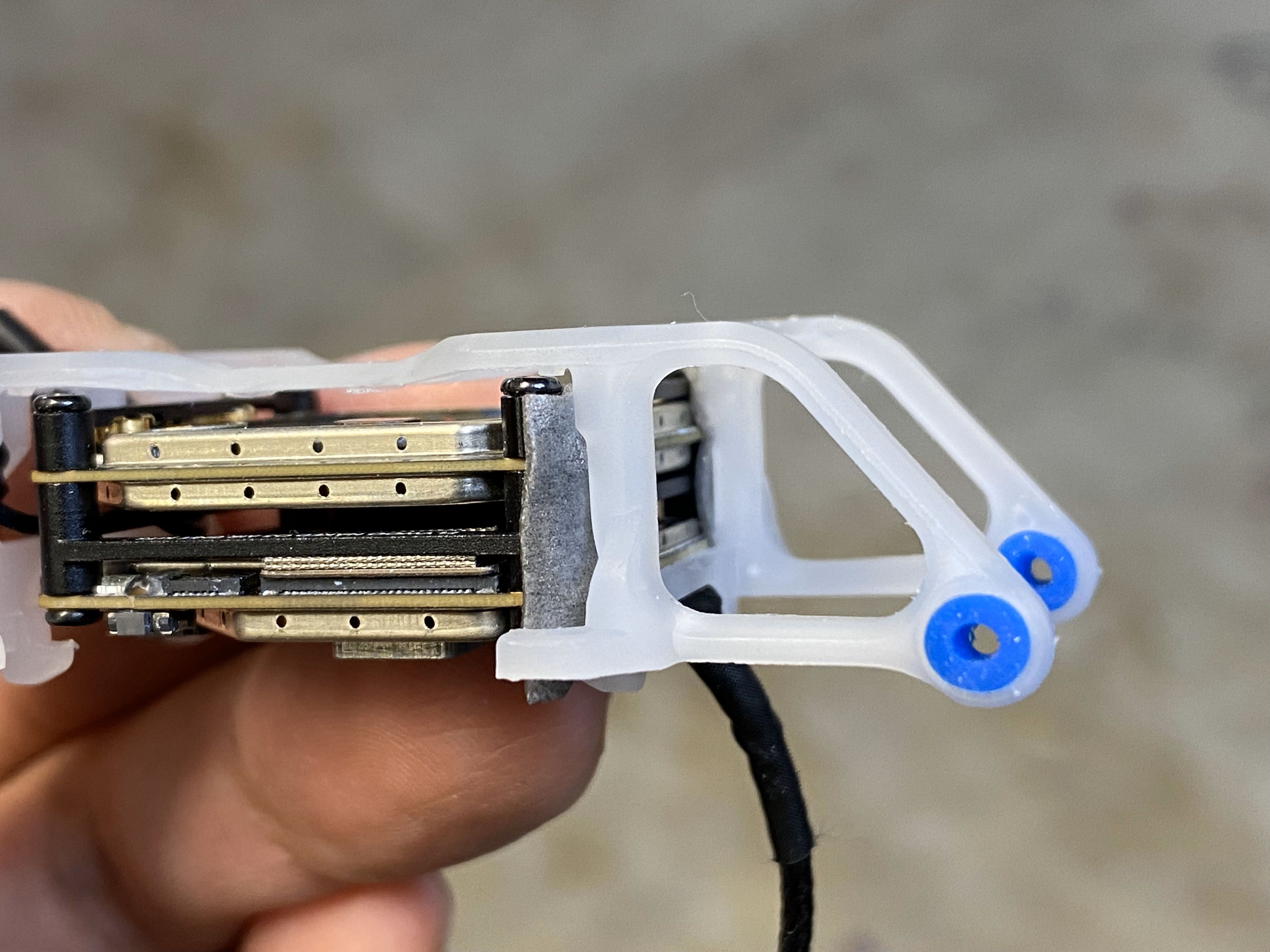 This is how it would look when you place the VTX inside the cage.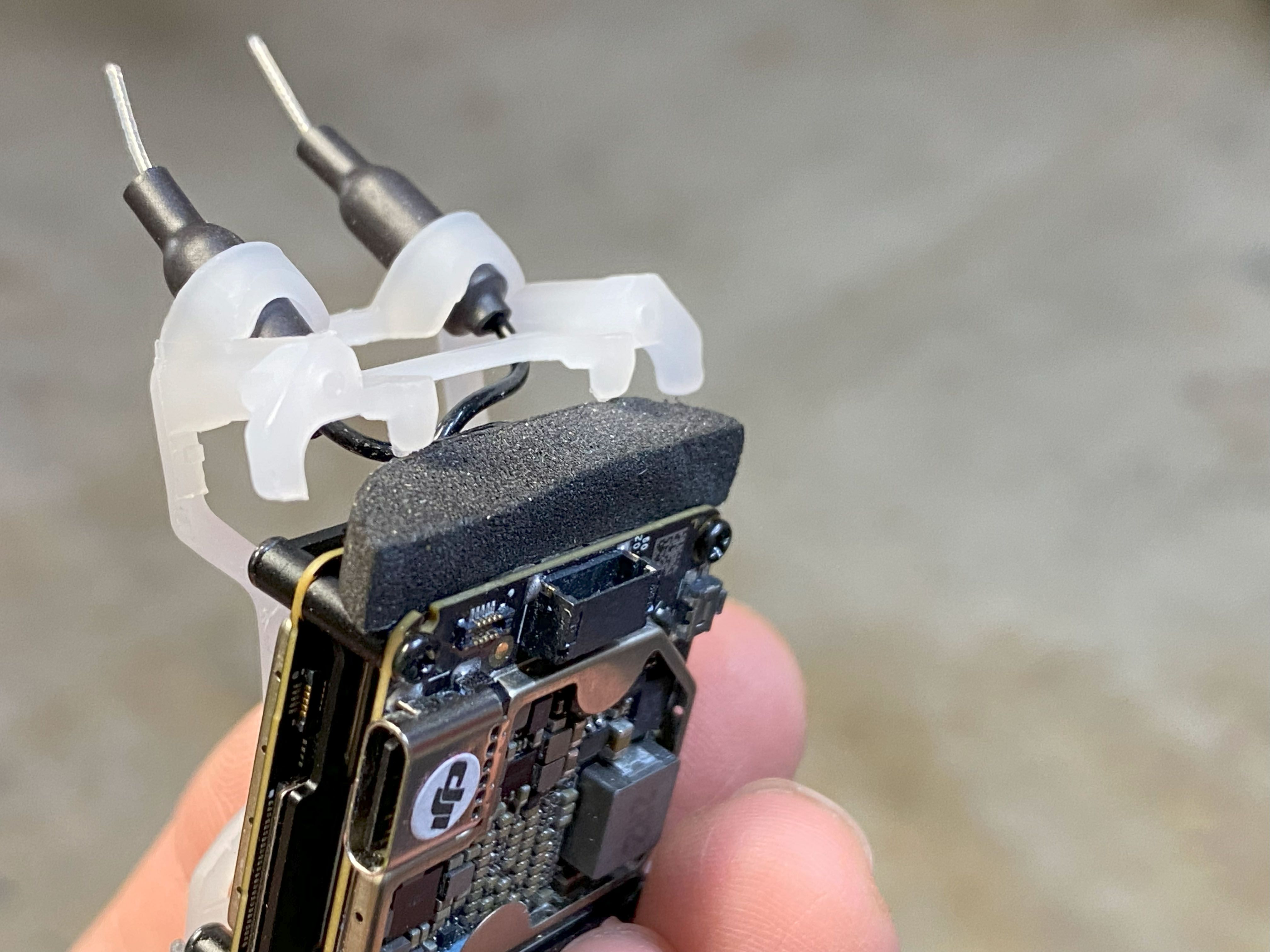 Next, I cut a foam landing pad and stuck it to the other end of the VTX, so it will wedge in there and will not move around. The foam pad is typically too big, so you need to cut it to size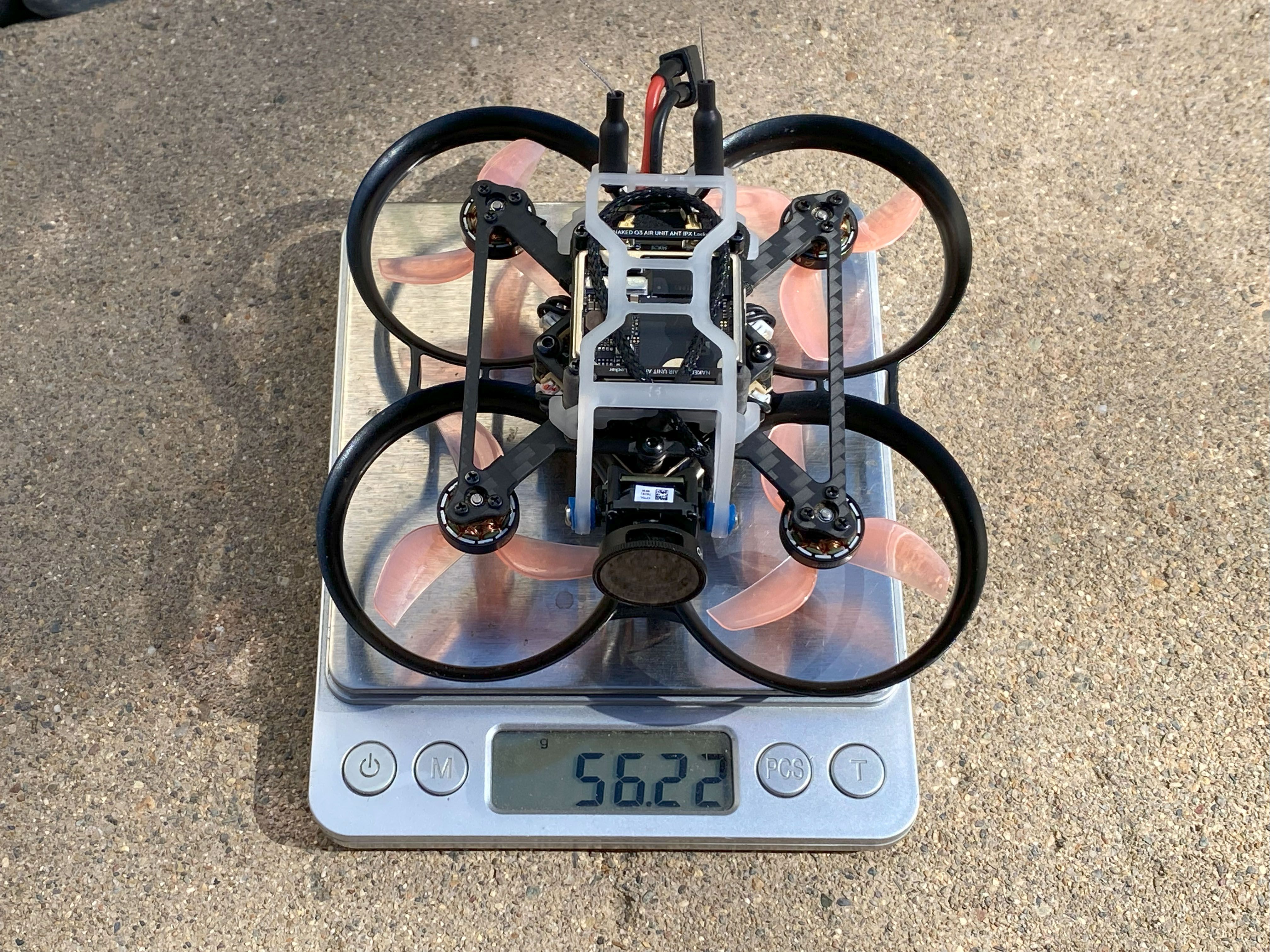 As you can see in the picture, it now weighs 56 grams! But something to keep in mind is the new BetaFPV 20a AIO board weighs about 2 grams more than the older 12a AIO. With that said, here is a breakdown of the different air unit weight:
DJI O3: 72g
Flywoo O3 Lite: 60g
Flywoo O3 Ultra: 56g
Flight Characteristics
Is it worth the cost and effort to lighten the Pavo Pico? The real question you should ask yourself, what is the most important for this type of quad? This is why you will get out of this conversion:
Good:
longer fight times (about a minute more)
lower noise
better feel, more power and responsive (less throttle to hover)
Bad:
little to no protection for both the camera and vtx
risk of over heating
less storage (only the Ultra version)
Needs special lens filters that only Flywoo makes at this current time (cannot use standard O3 filters)
If the good outweighs the bad, then I would suggest doing it, if not, you should better stick with the full DJI air unit.
Videos
EIS OFF - NON HV Charged RDQ 524mah 2s Lipo (4.2v per cell) - w/ GyroFlow

---
As flight as above but with DVR view

---
5:25 minute Flight EIS ON - HV Charged HV Charged RDQ 524mah 2s Lipo (4.35v per cell)