My Very first 5" build.
Freestyle, bringing an old frame to a new life
Parts: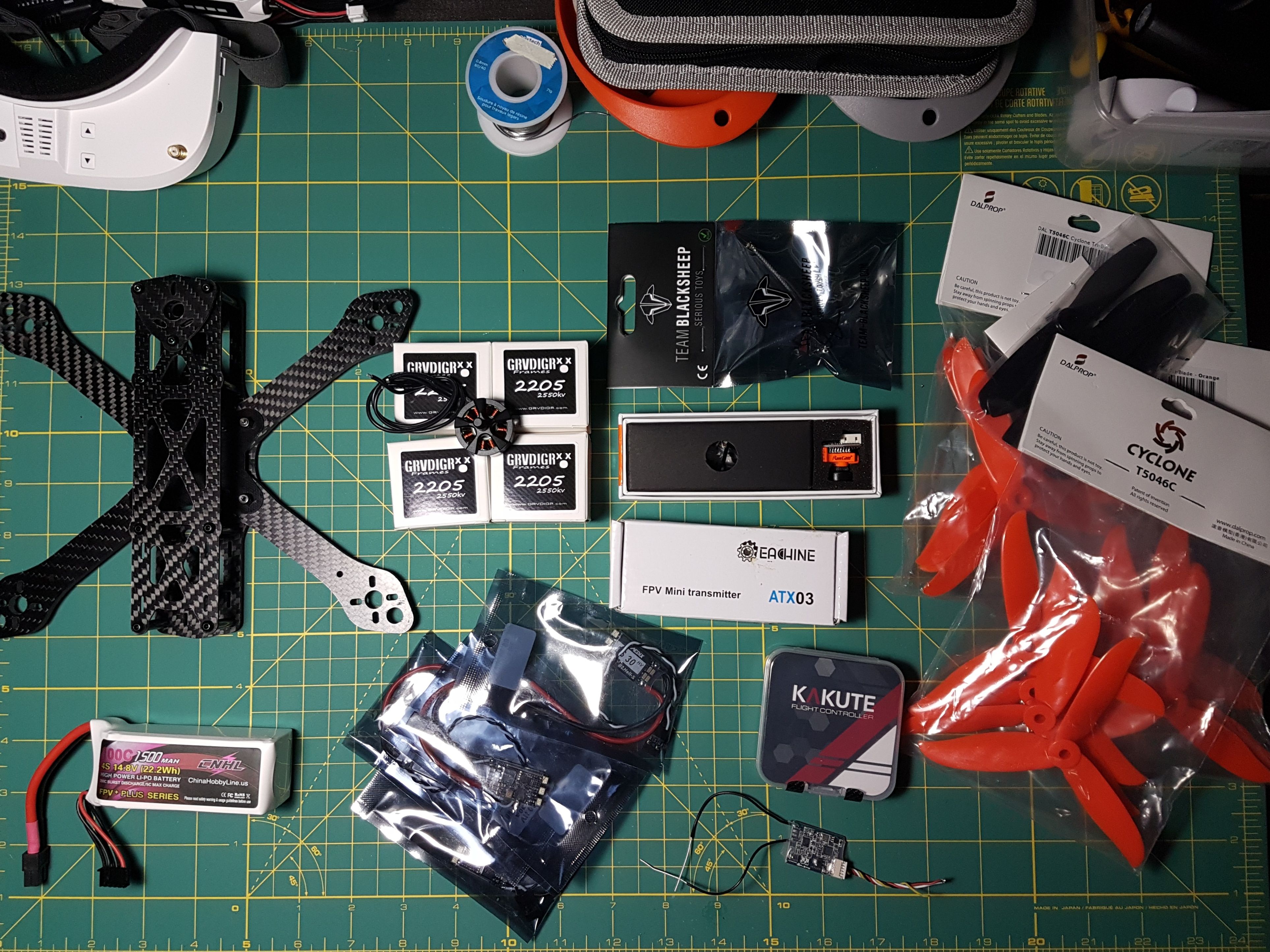 Frame of choice is Martian II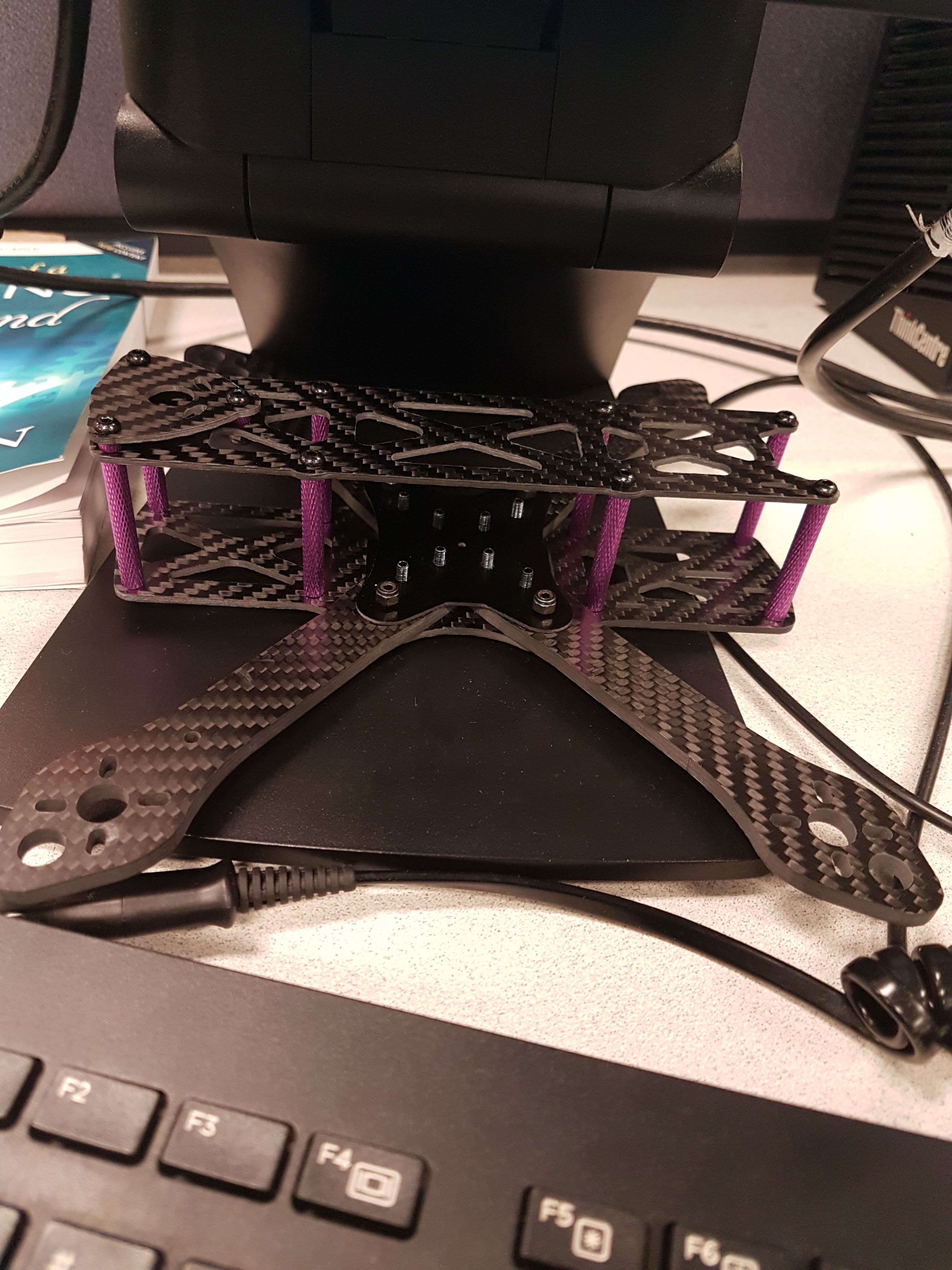 but to make it low I change the standoffs to black 25mm size since I don't need the extra height on the stack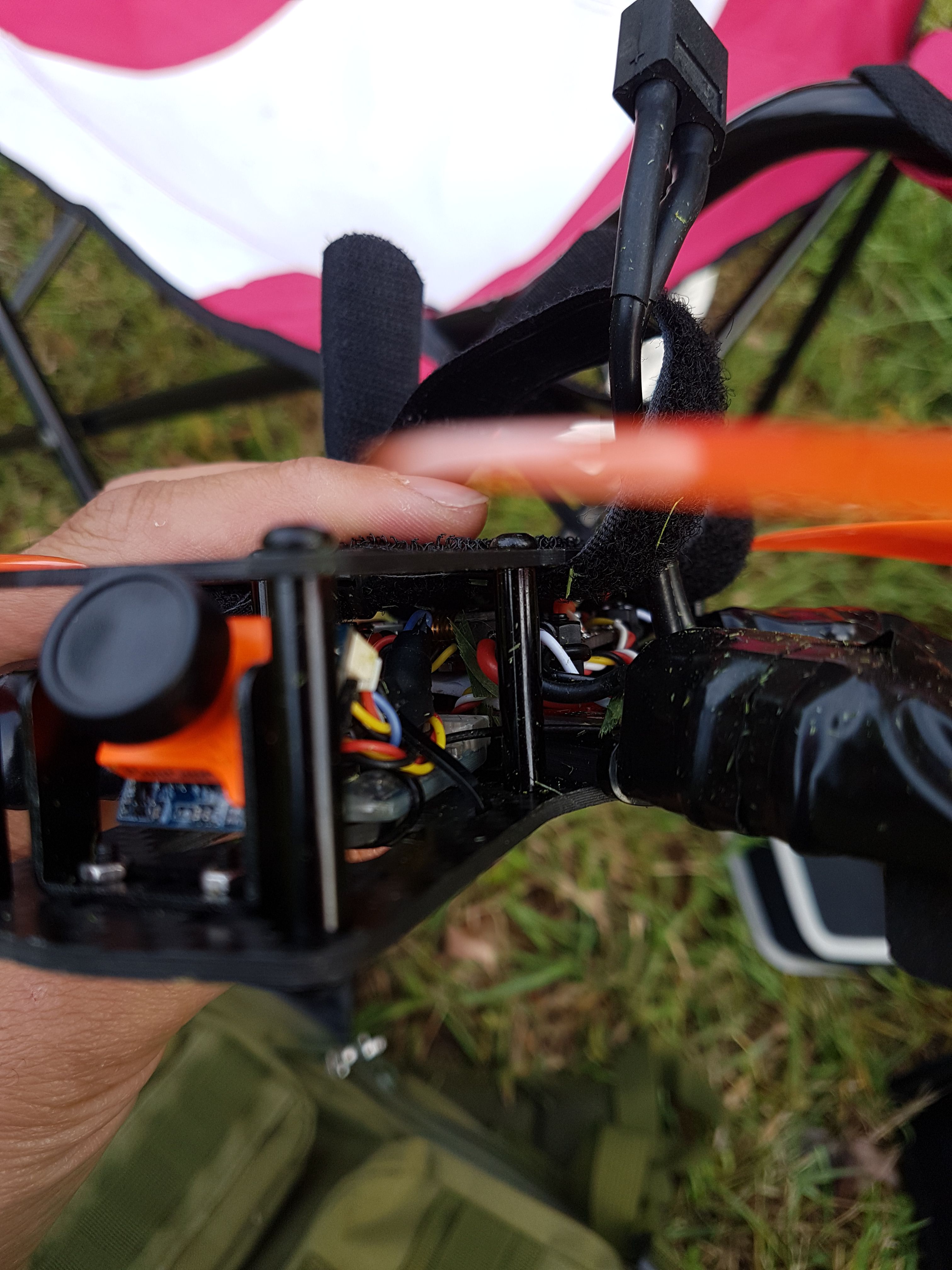 I still used the PDB of the Martian II fram for the main battery lead and installing the F4 Holybro Kakute was a breeze, also put my XSR in front and added a capacitor on the FC's Battery lead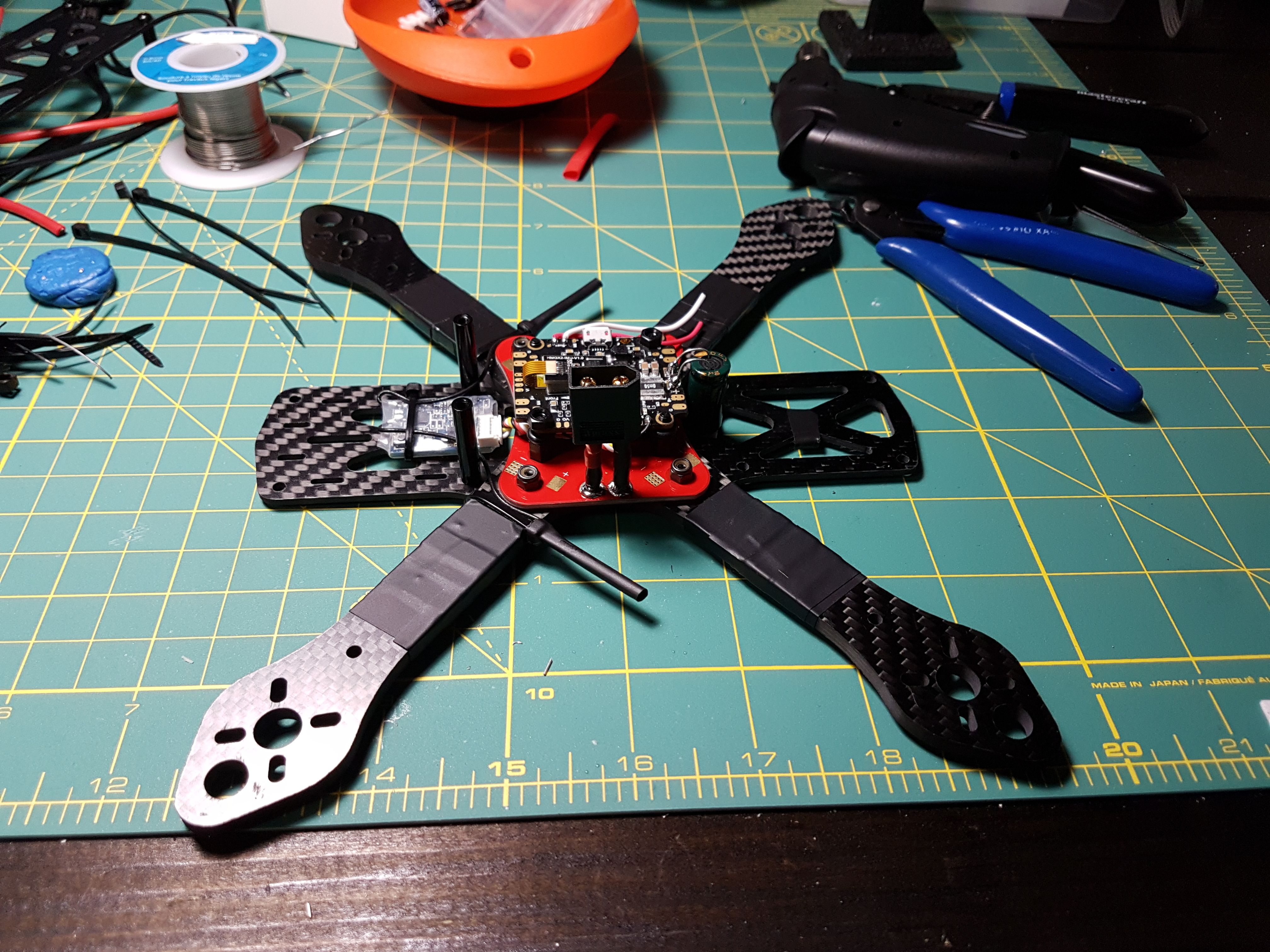 time to add the Spedix 30a ESCs and goal is make it clean as much as possible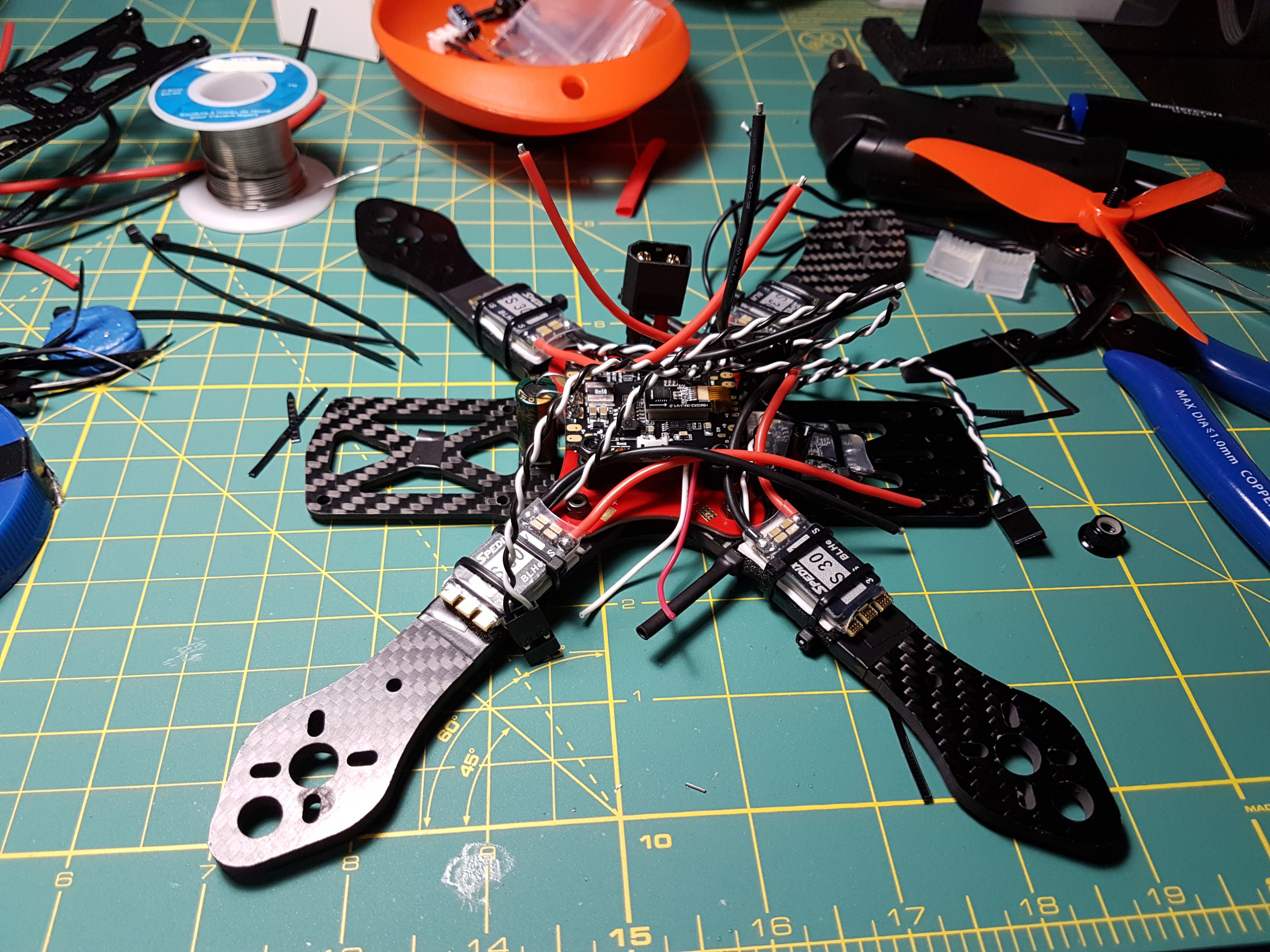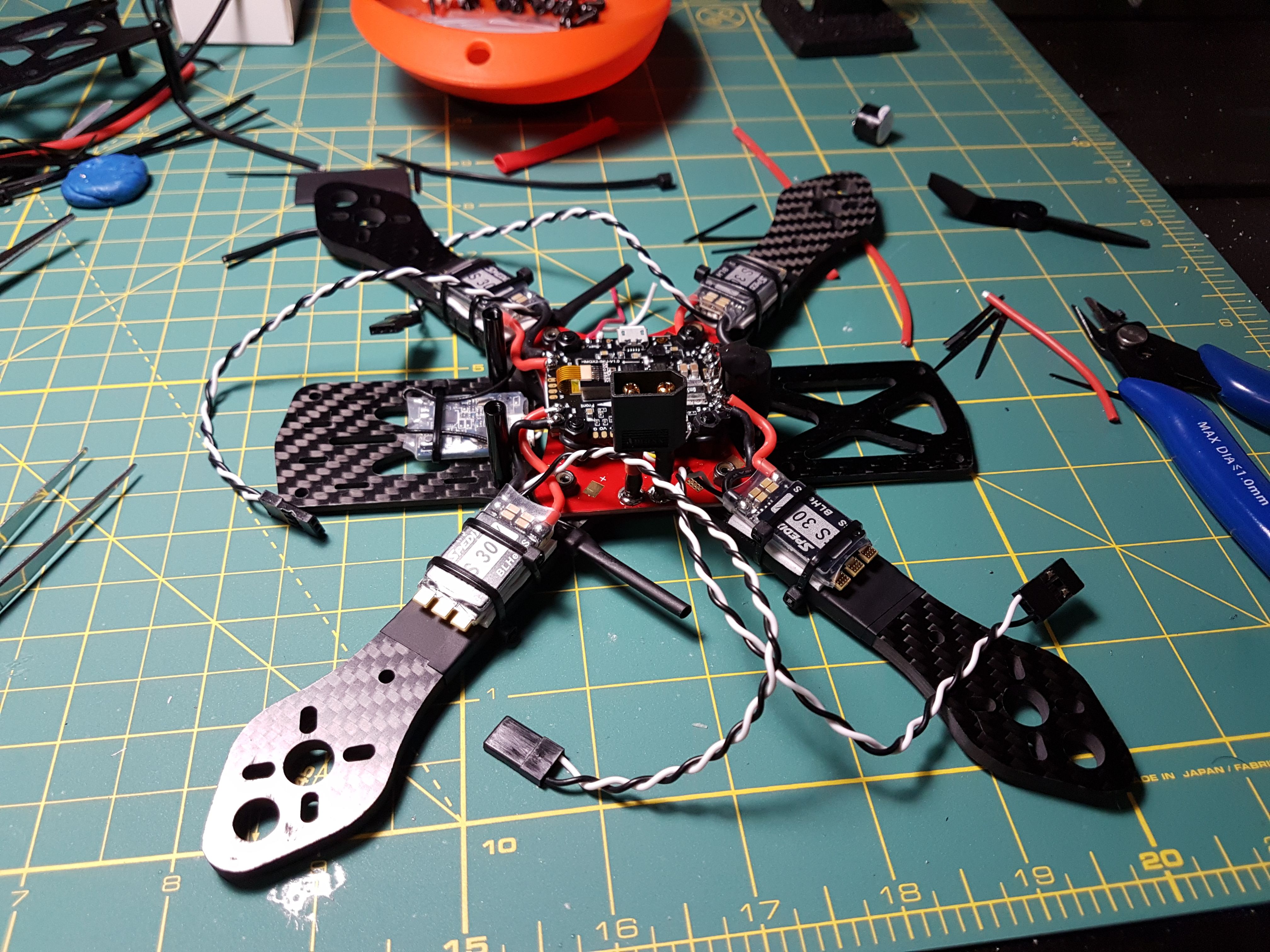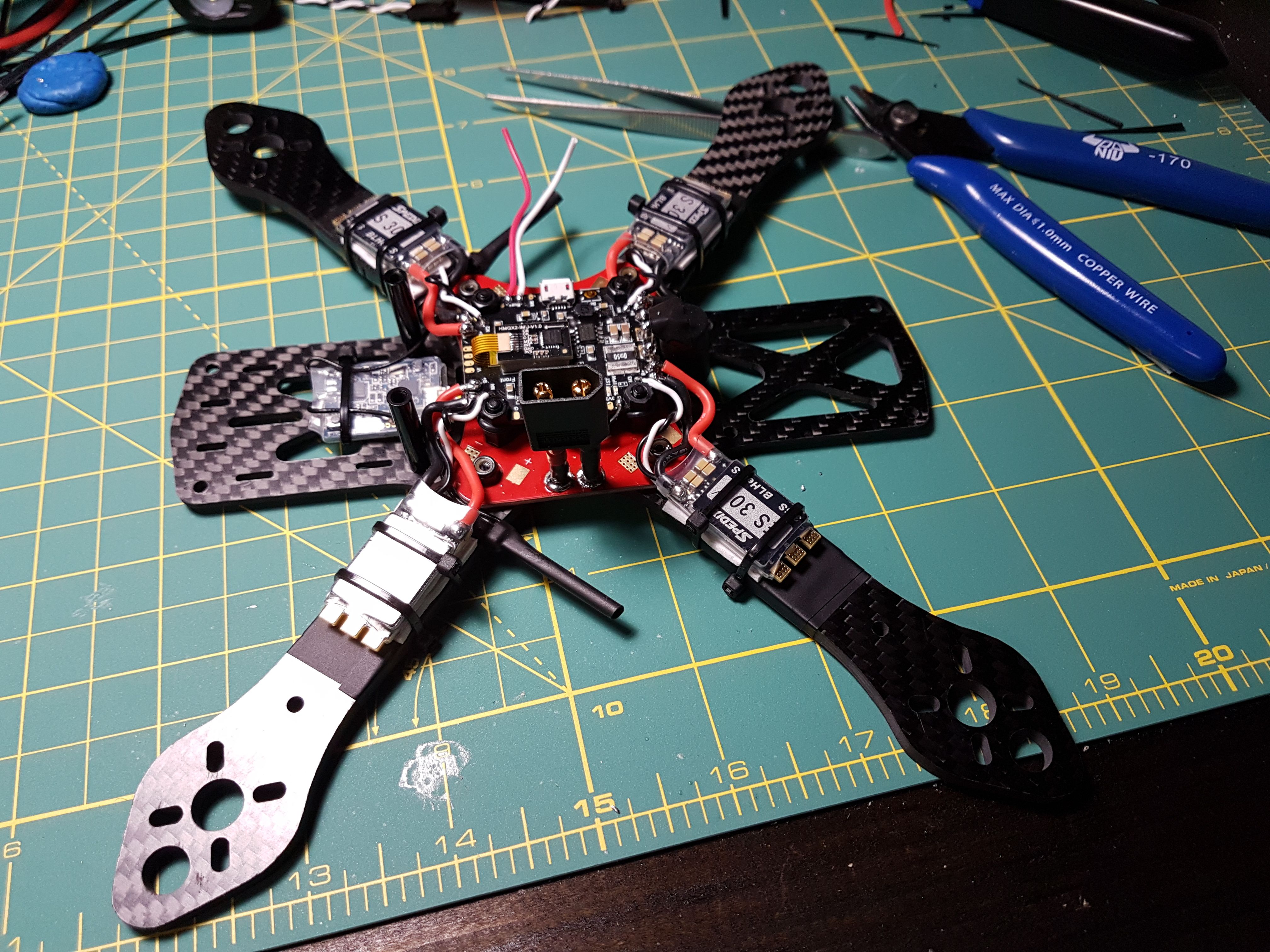 let's get the motors added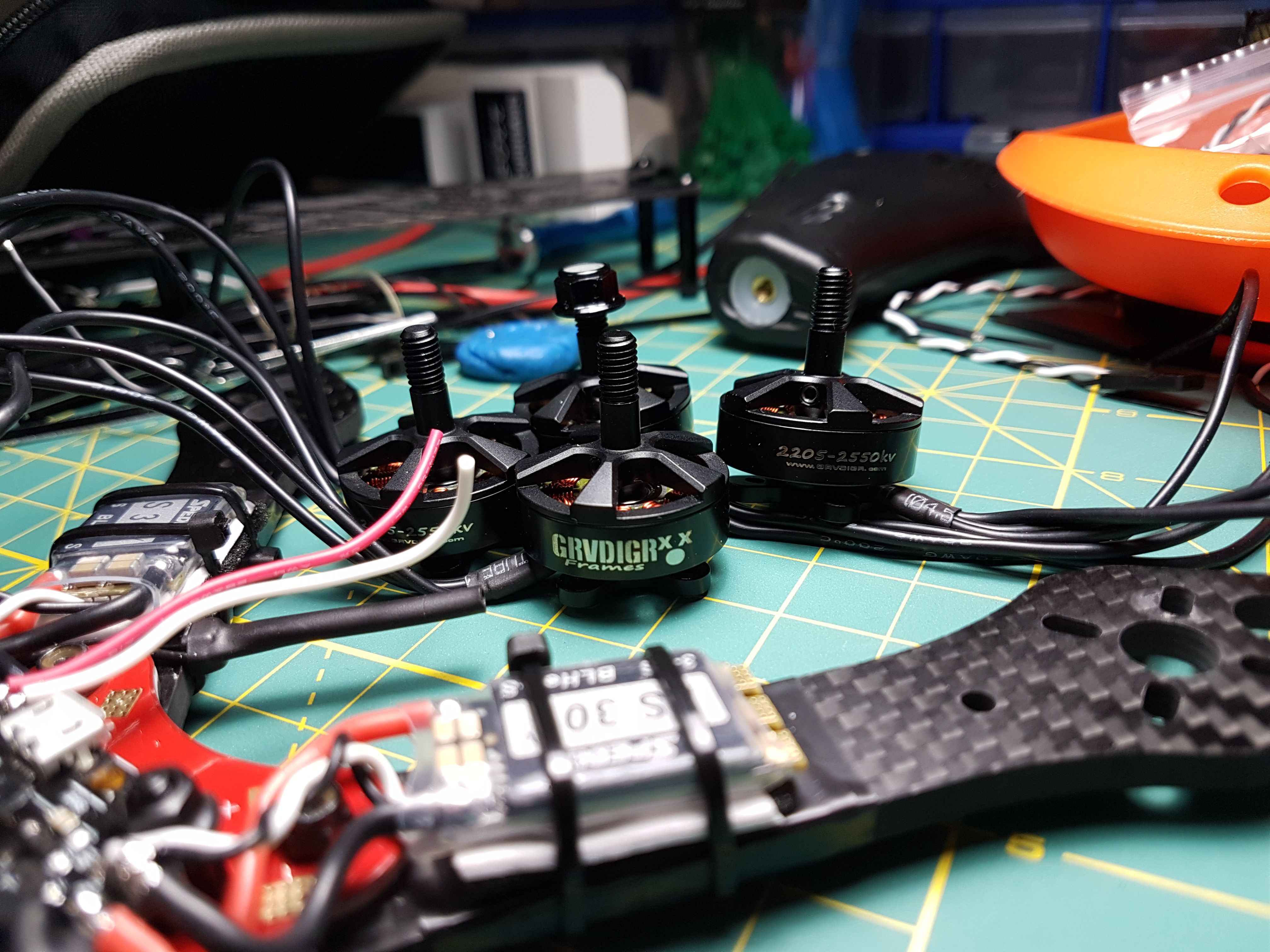 I wasn't really sold about the frame so I was trying to save as motor wires as much as I can but still keeping the build clean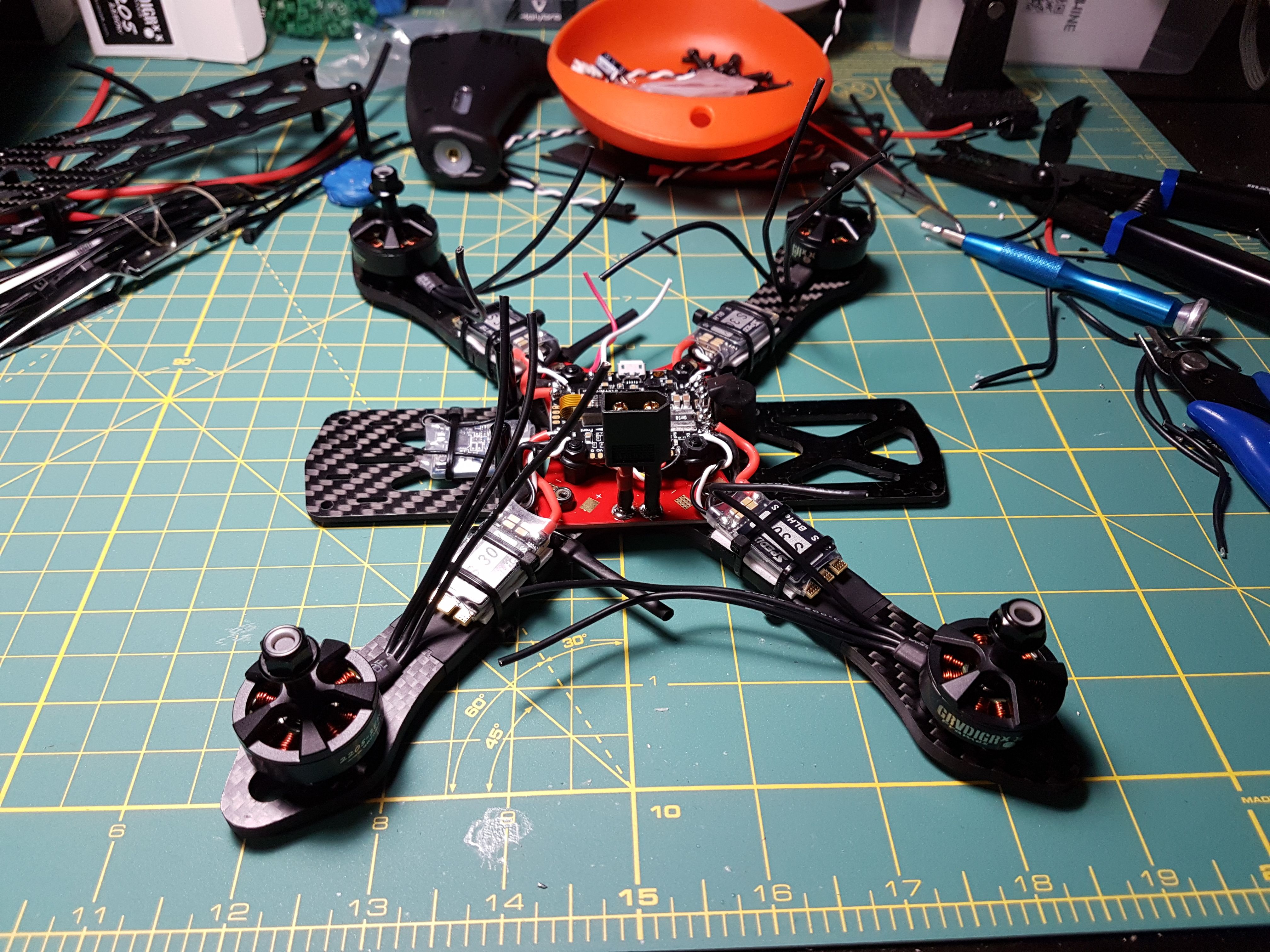 I chose the Runcam Microswift 2 for my choice of camera, micro cameras has come a long way and it is comparable to full size cameras now. It worked out well and I was planning to have an adapter 3D printed to hold the micro cam but since it came with a metal bracket I just used that. (I changed the nylon nuts to steel nuts didn't get a picture though lol)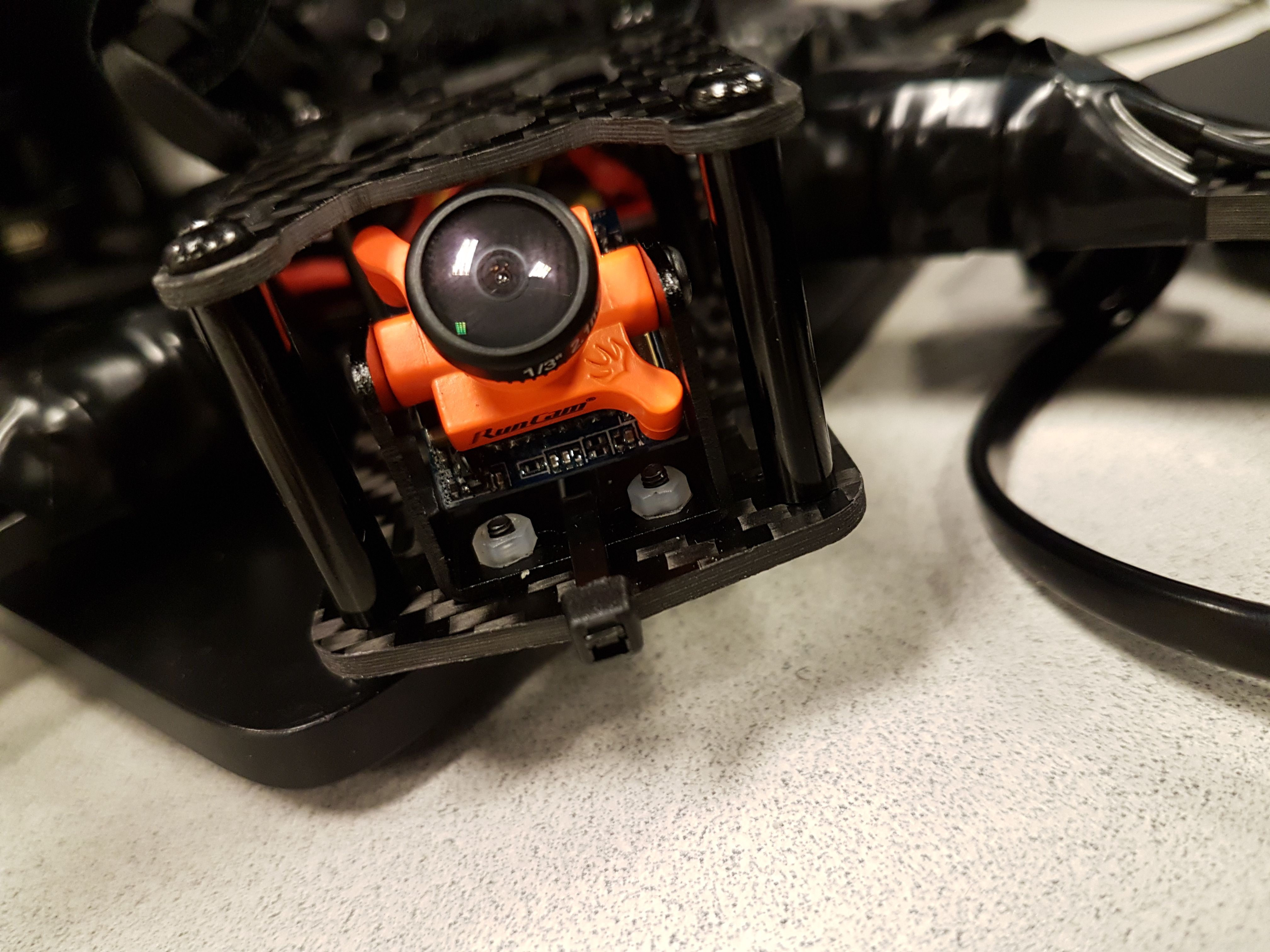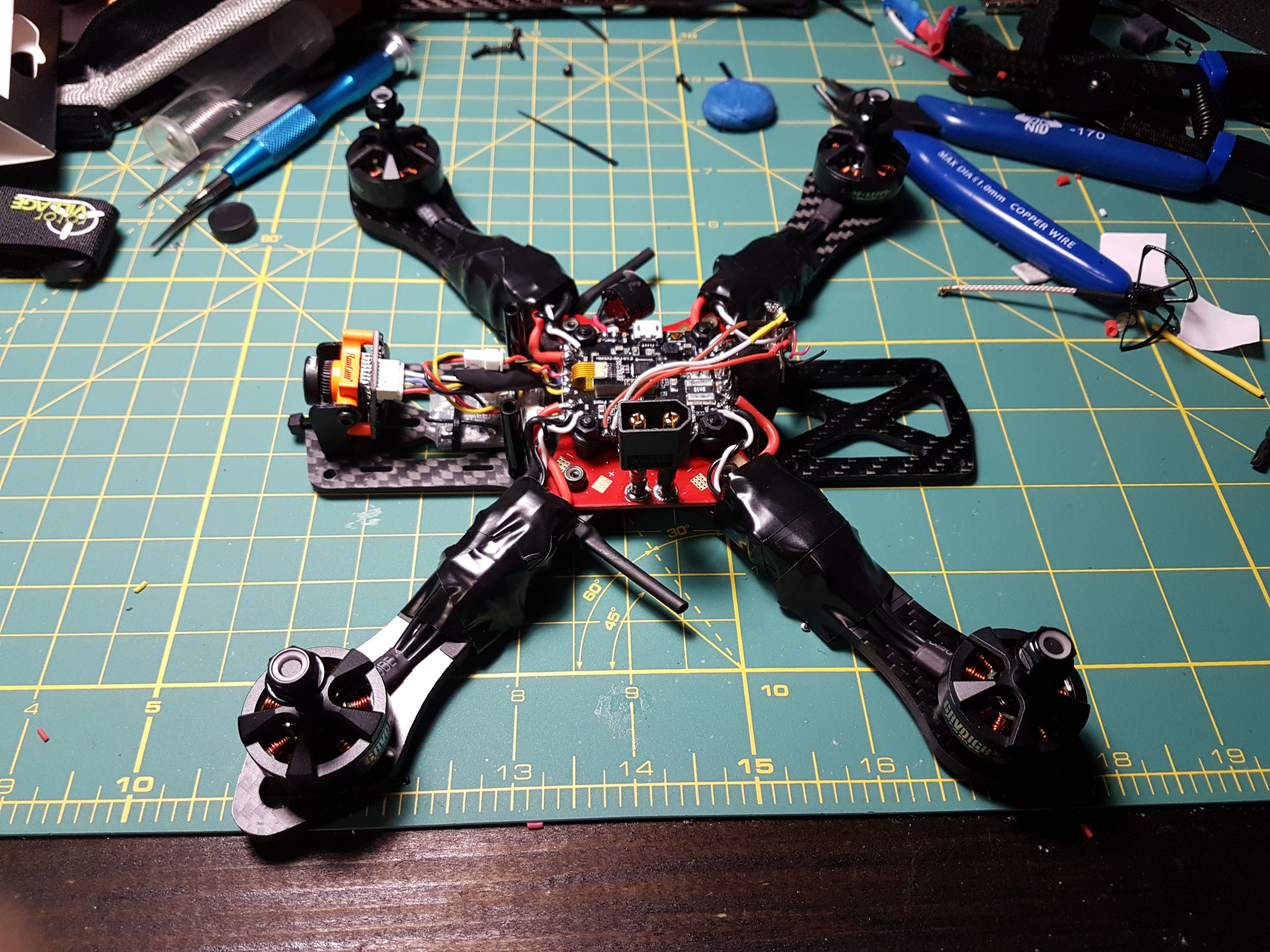 And I added the ATX03 at the back. I change the antenna on the ATX03 to the TBS U.FL Cloverleaf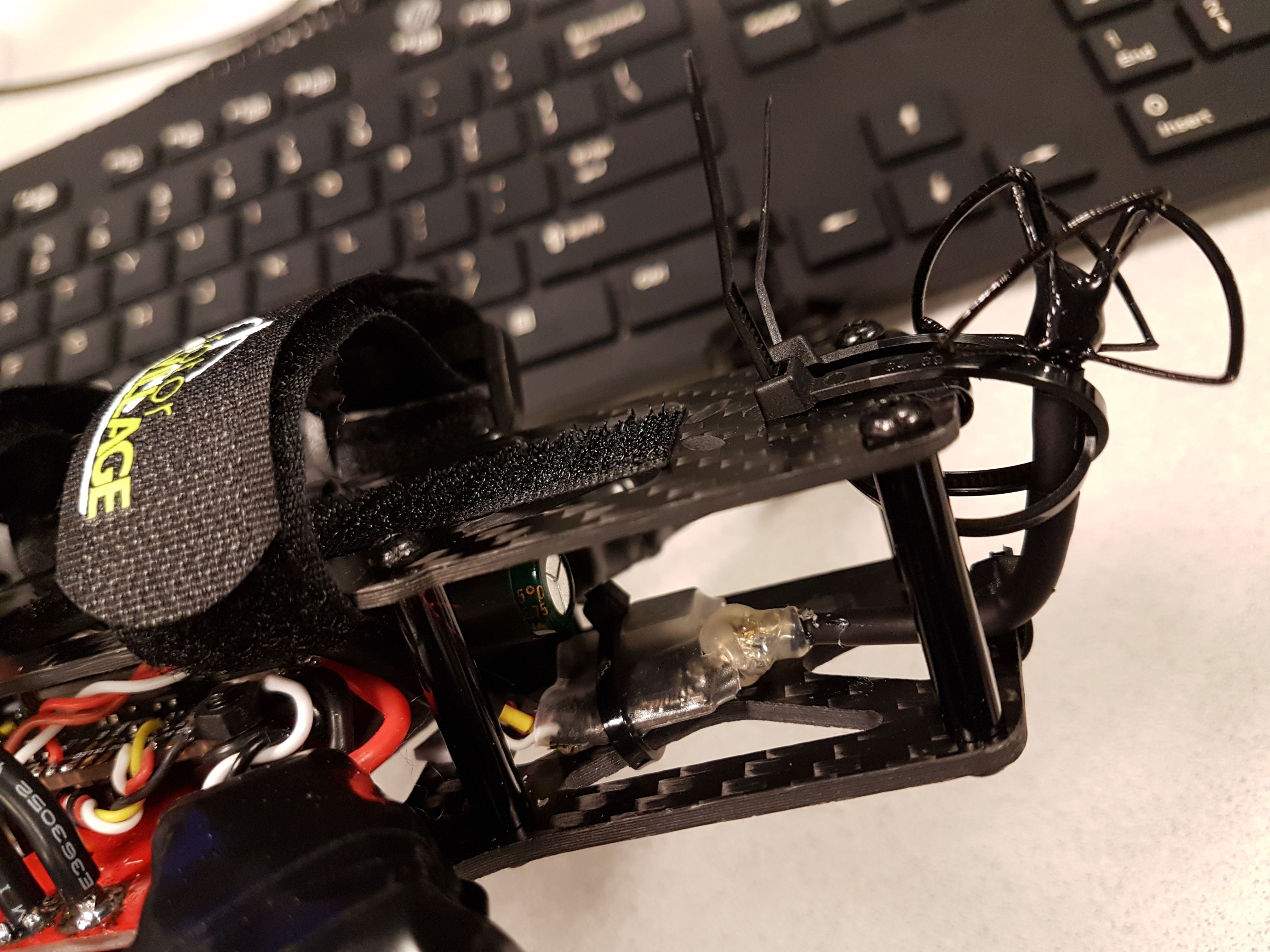 Here's the top view of the build easy to check and troubleshoot since I only need to remove the top plate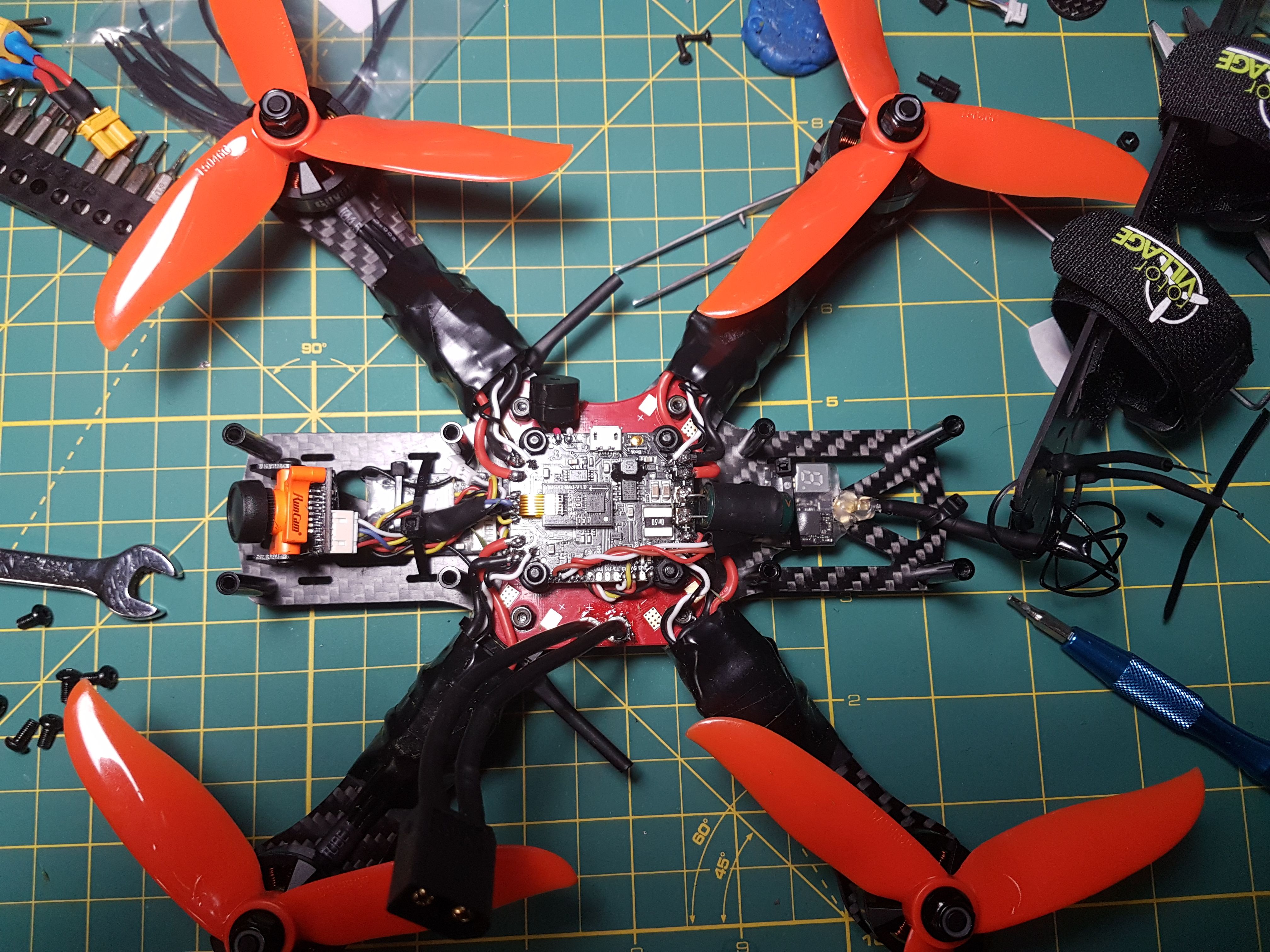 More updates to come stay tuned!!