Behold the mighty Crococopter!
Disclaimer: this is by no means something to seriously consider building. It's just a little tongue-in-cheek side project made while being grounded.
TL;DR: Yes, it's real and it actually flies. Here's a few videos: start with the shoe doing some LOS flips and rolls and the shoe being flown in FPV. Due to popular demand, here's the shoe kicking a beach ball (LOS and FPV combined).
So we start off by finding an old, dirty and ugly, but still perfectly usable Crocs knock-off shoe. Strip a grounded LDARC/KingKong 200GT off all its electronics and use those to ultimately make the shoe do flips and flops. As the shoe comes with very convenient openings, we only need to use some zip ties and double-sided sticky tape to attach things to it, without compromising the canopy in any permanent way. It's still going back to do its original job after a replacement frame for the 200GT arrives.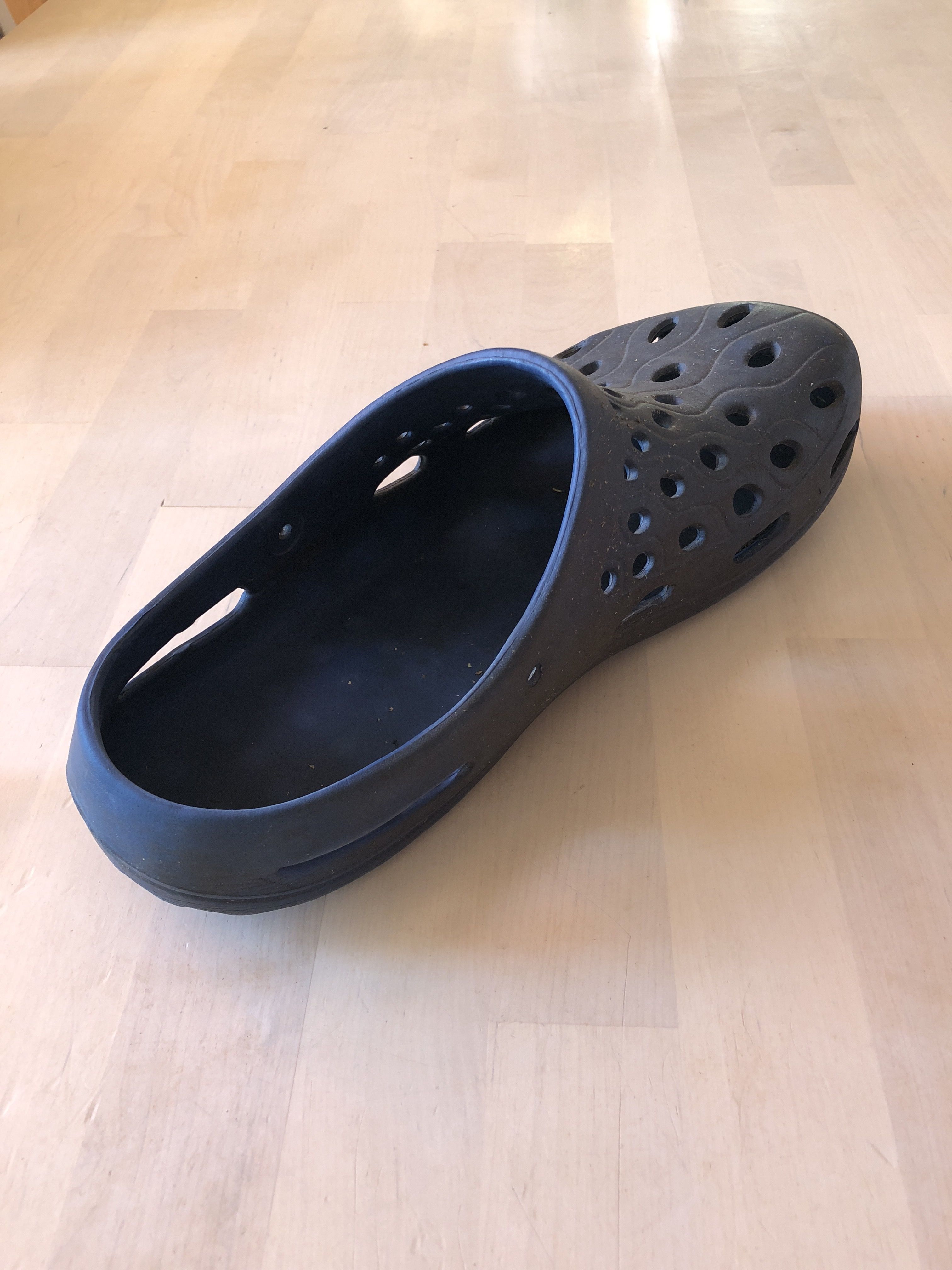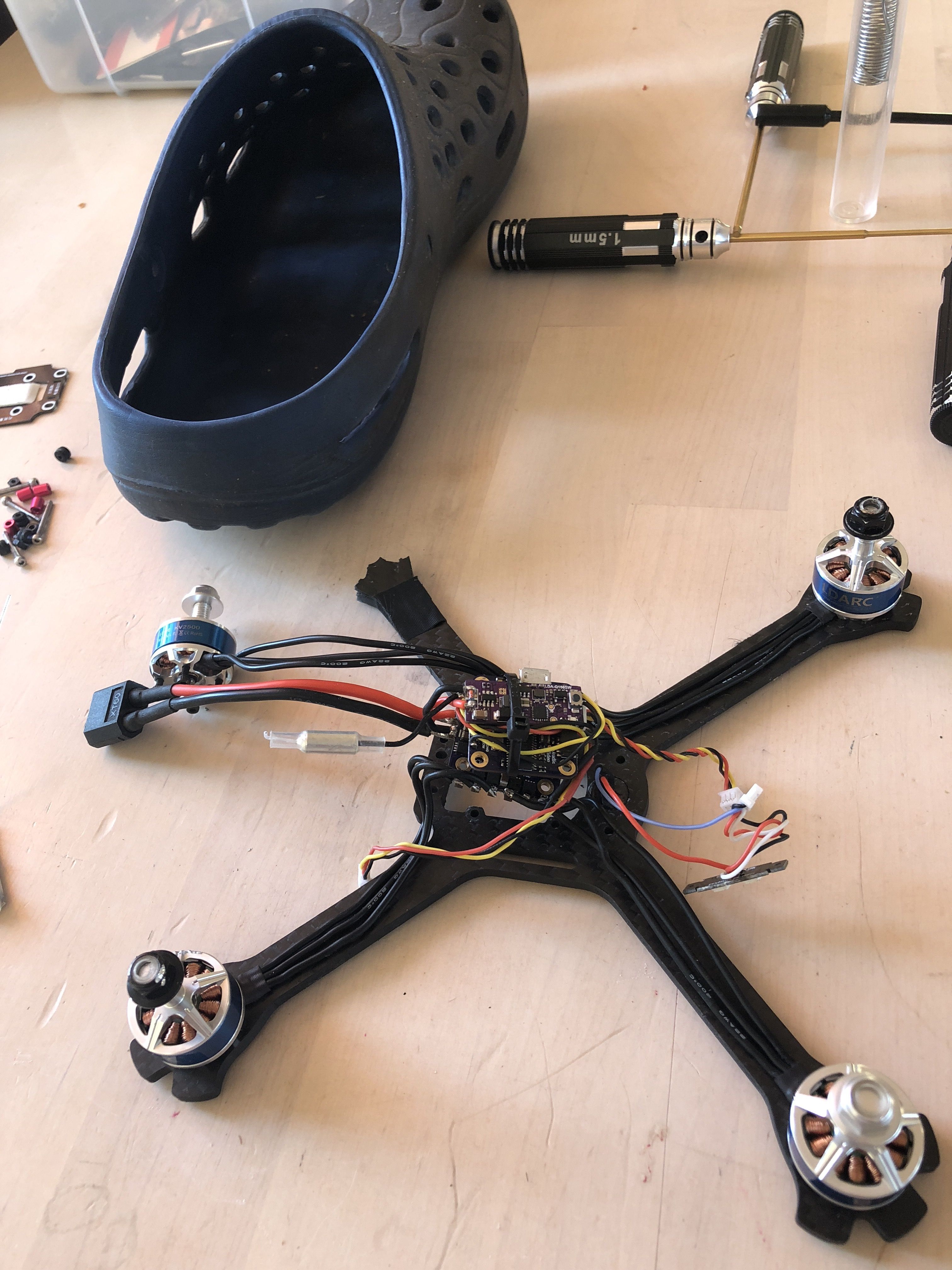 This is a 5 inch build, so for arms we use two 31cm long and about 2.5cm wide plywood strips to clear the canopy. Electronics sit on a cardboard slate, which is super lightweight and provides excellent vibration dampening. The most tedious part of the build is perhaps resoldering all the motor wires because of the extra arm length. Again, thanks to a decent amount of random openings in the canopy, one can go wild with picking where to route the motor wires through. Make sure to add some colorful heatshrink over solder joints to make it even uglier.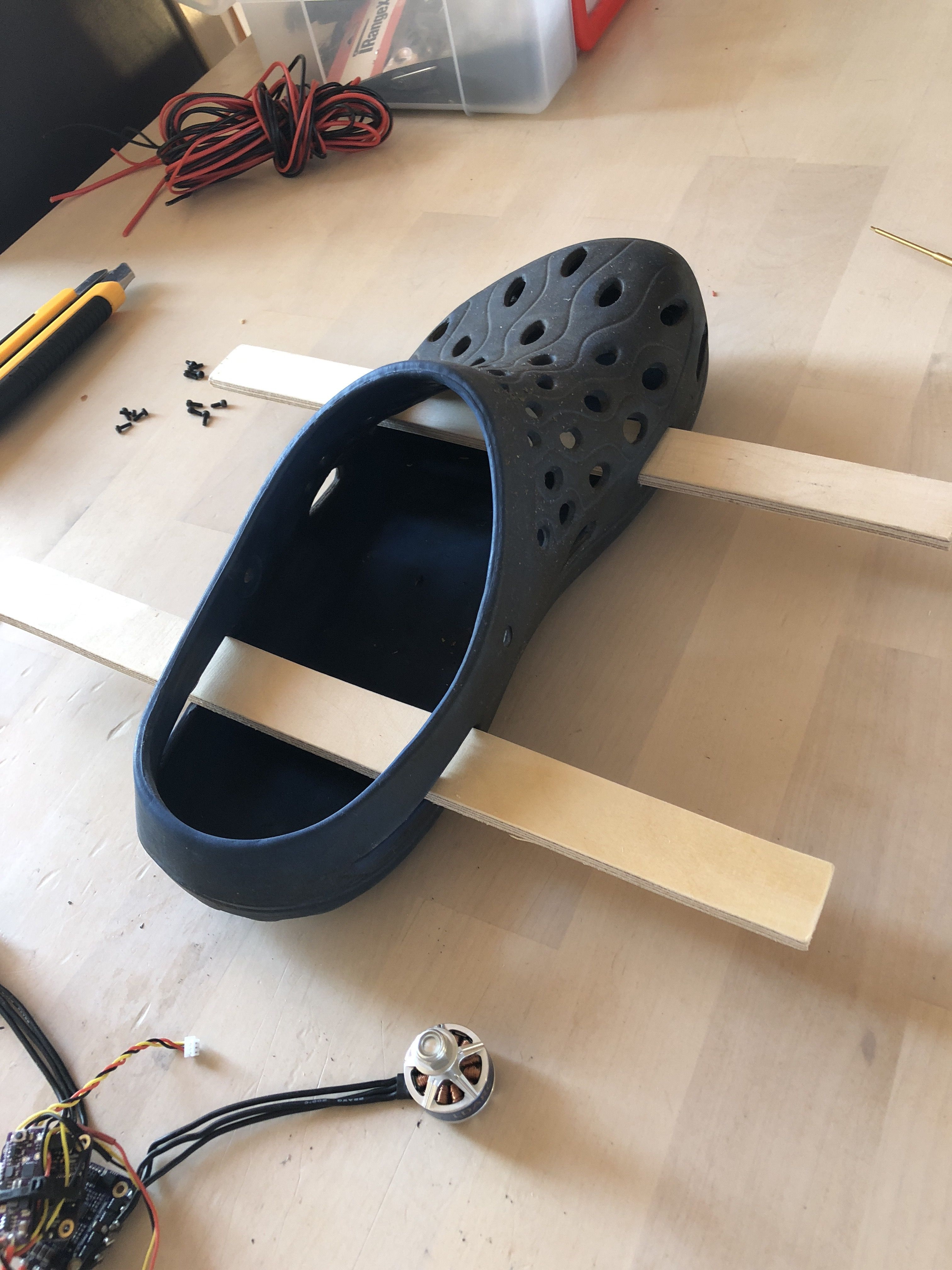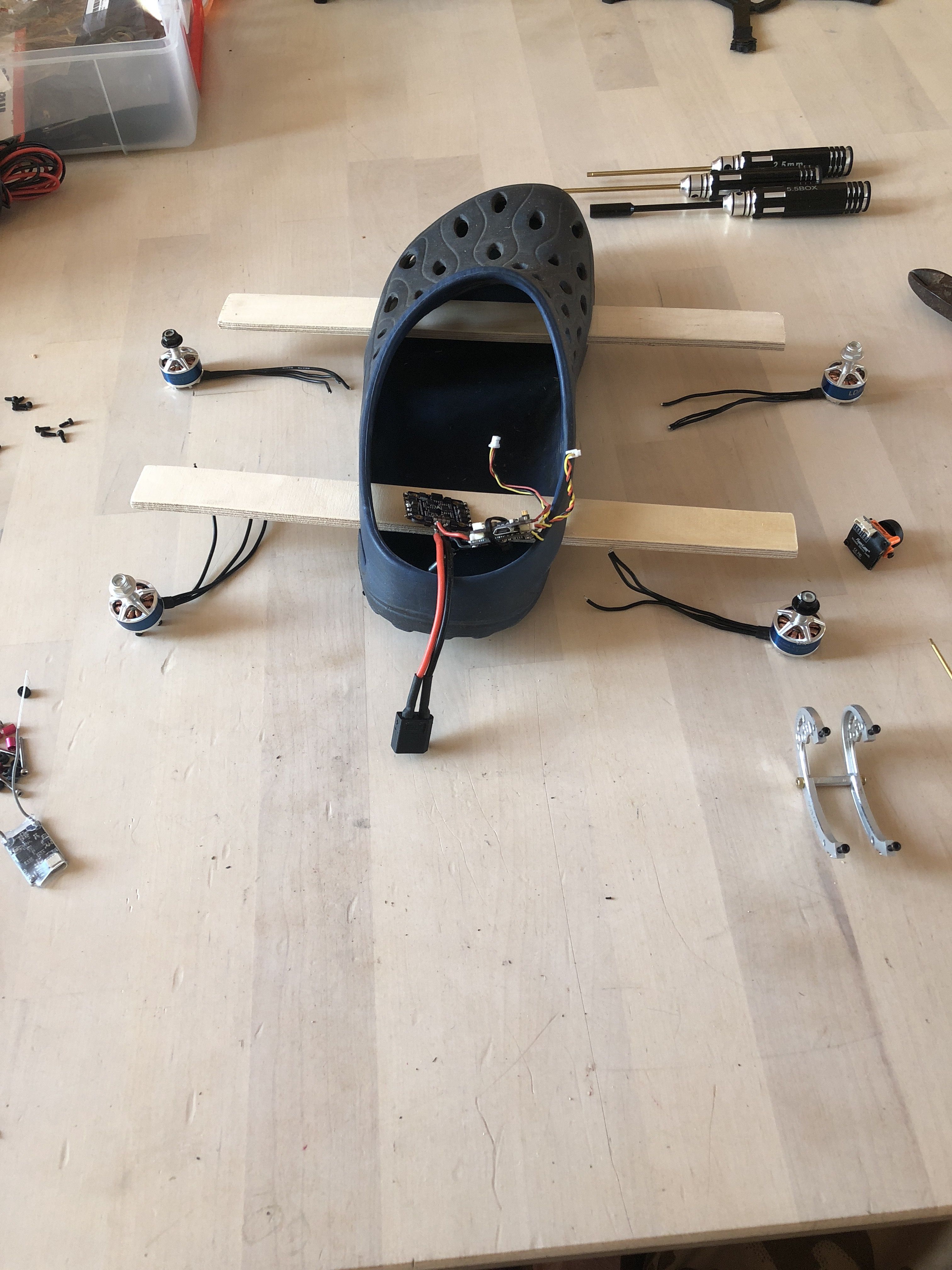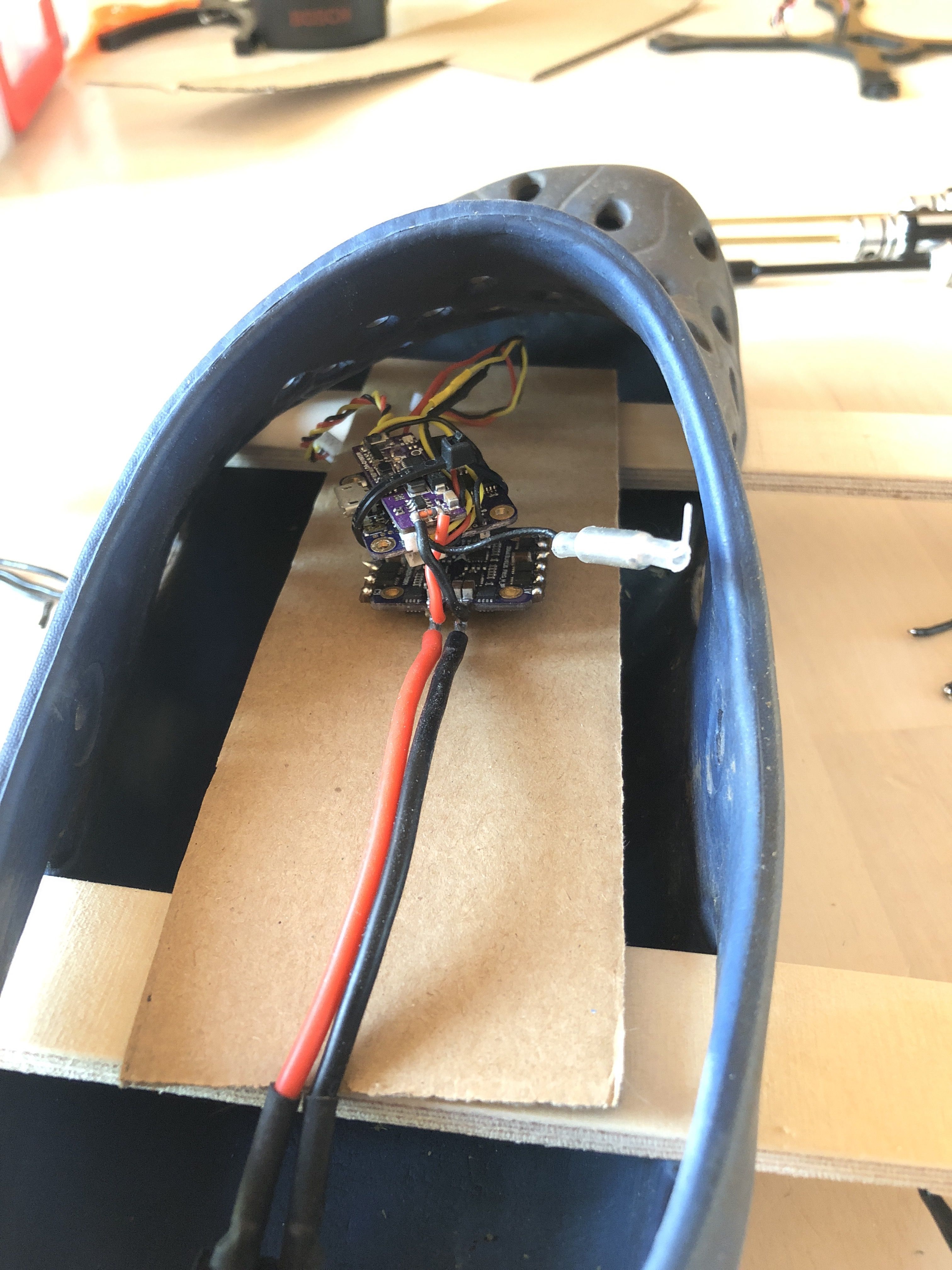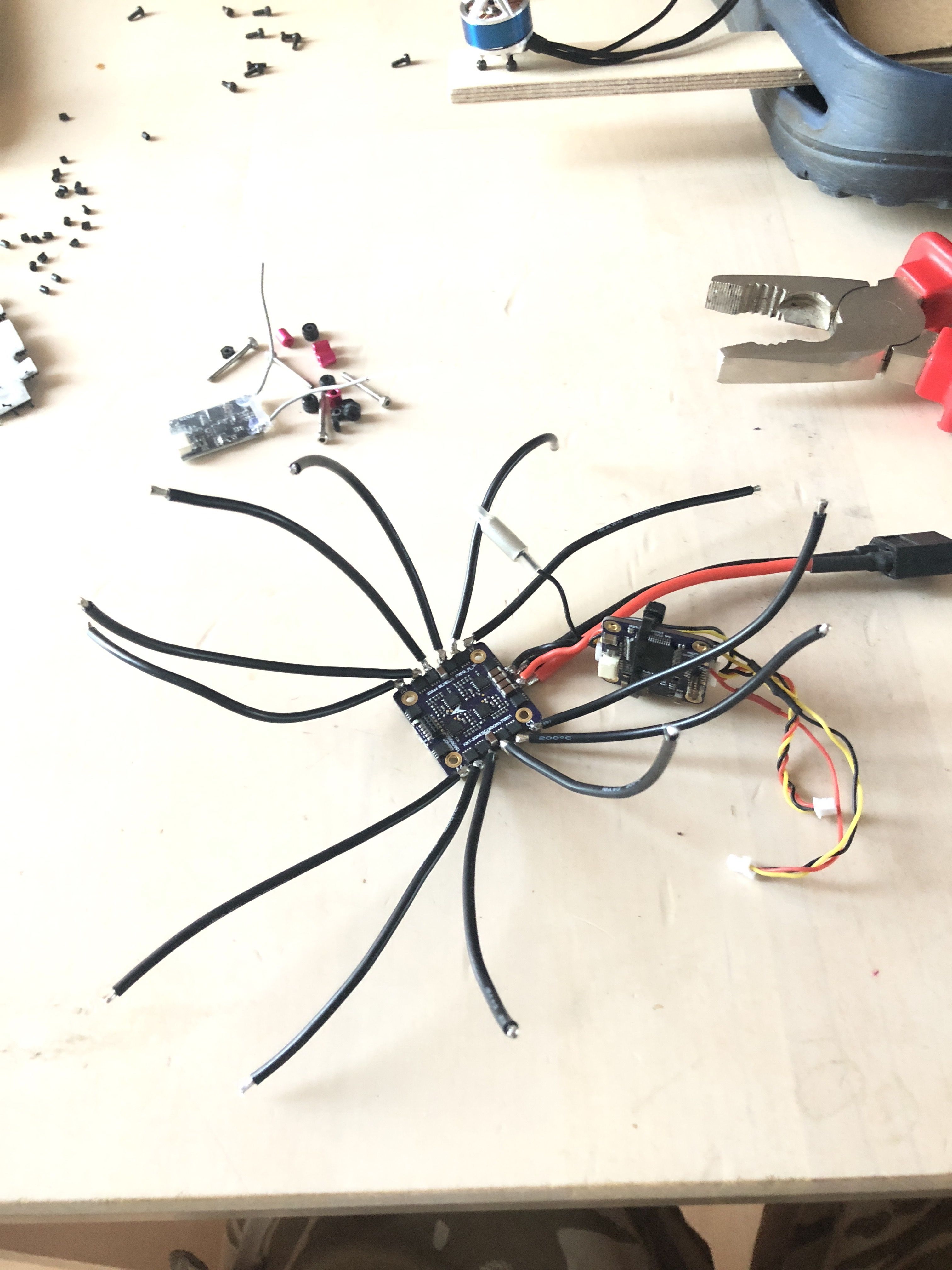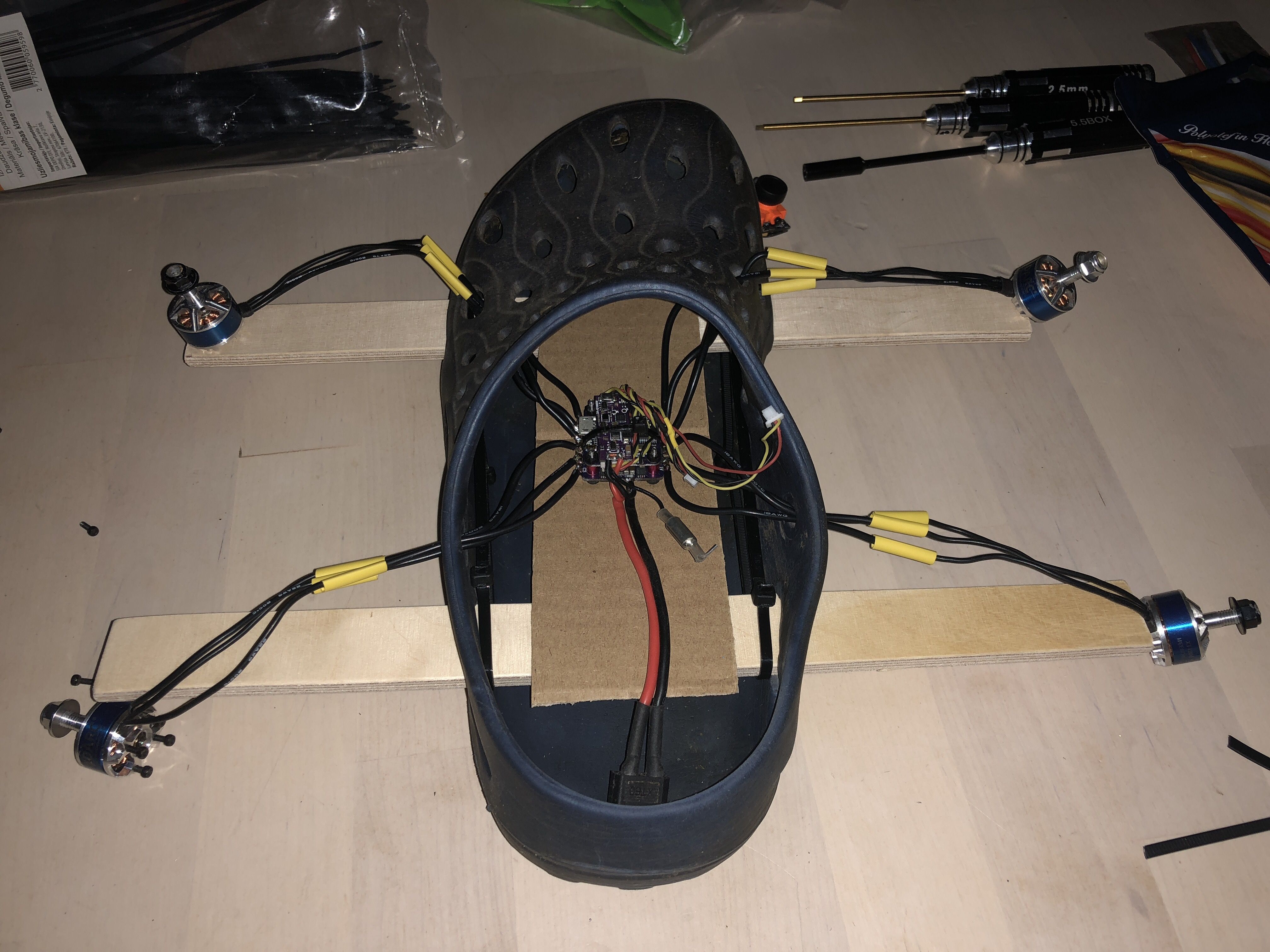 The motors (also salvaged from the 200GT) need to go down on arms, so we drill 3 holes - there are two 12mm apart for the screws, and a larger one inbetween them where the motor shaft with c-ring goes. While the bigger hole really only needs to go a couple mm deep, I still drilled it all the way through for better cooling. Not that it's necessary, but I figured the build needed something that says "cool", so there's that.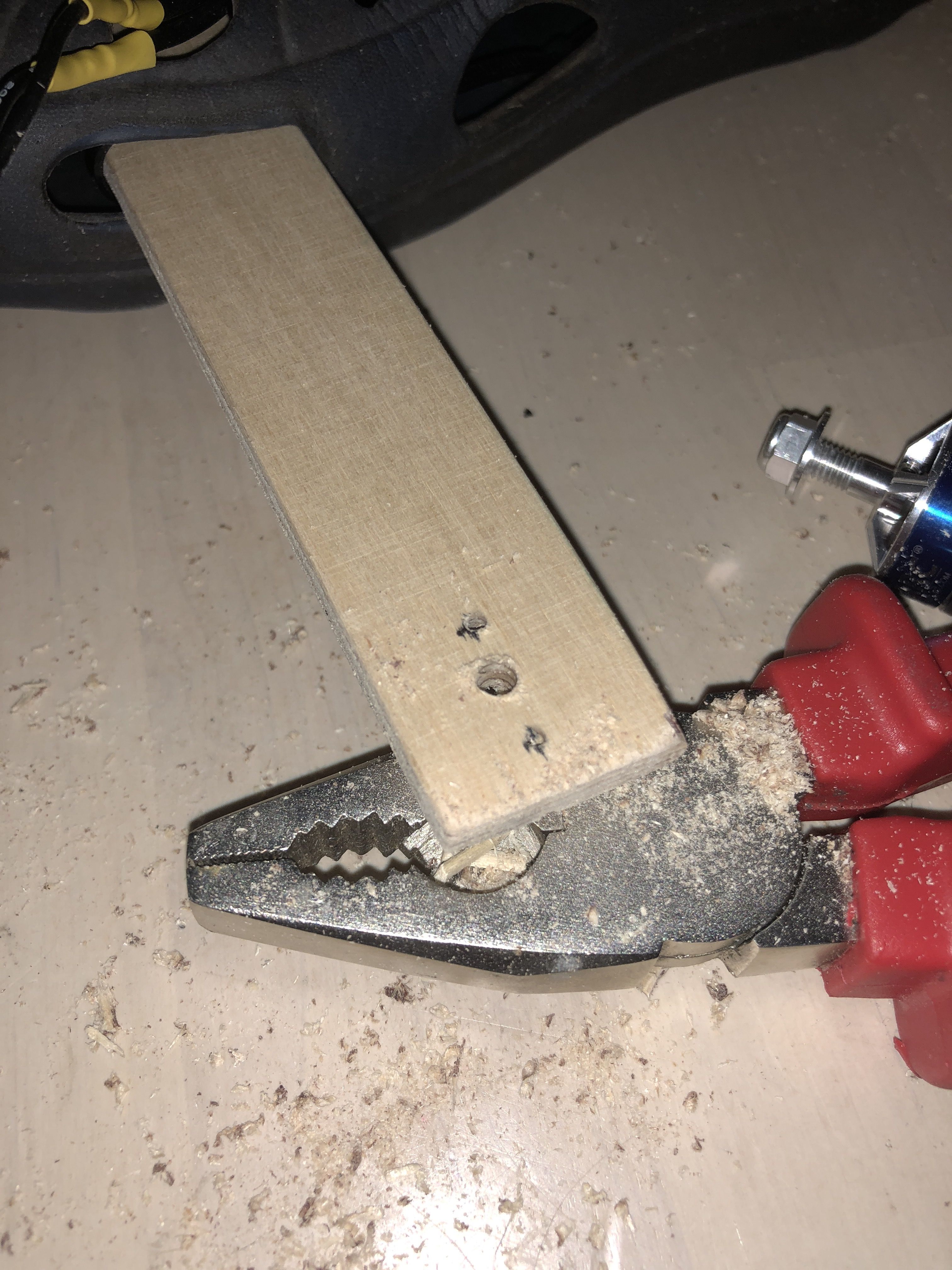 With all that empty space inside and out of the canopy, you have full artistic freedom on where to mount your FPV camera and receiver. I just stuck them on top of the whole thing, but later moved the receiver inside of the canopy to better protect the antennas. It's not like rubber causes any significant reception issues anyway, so I think I'll get away with that.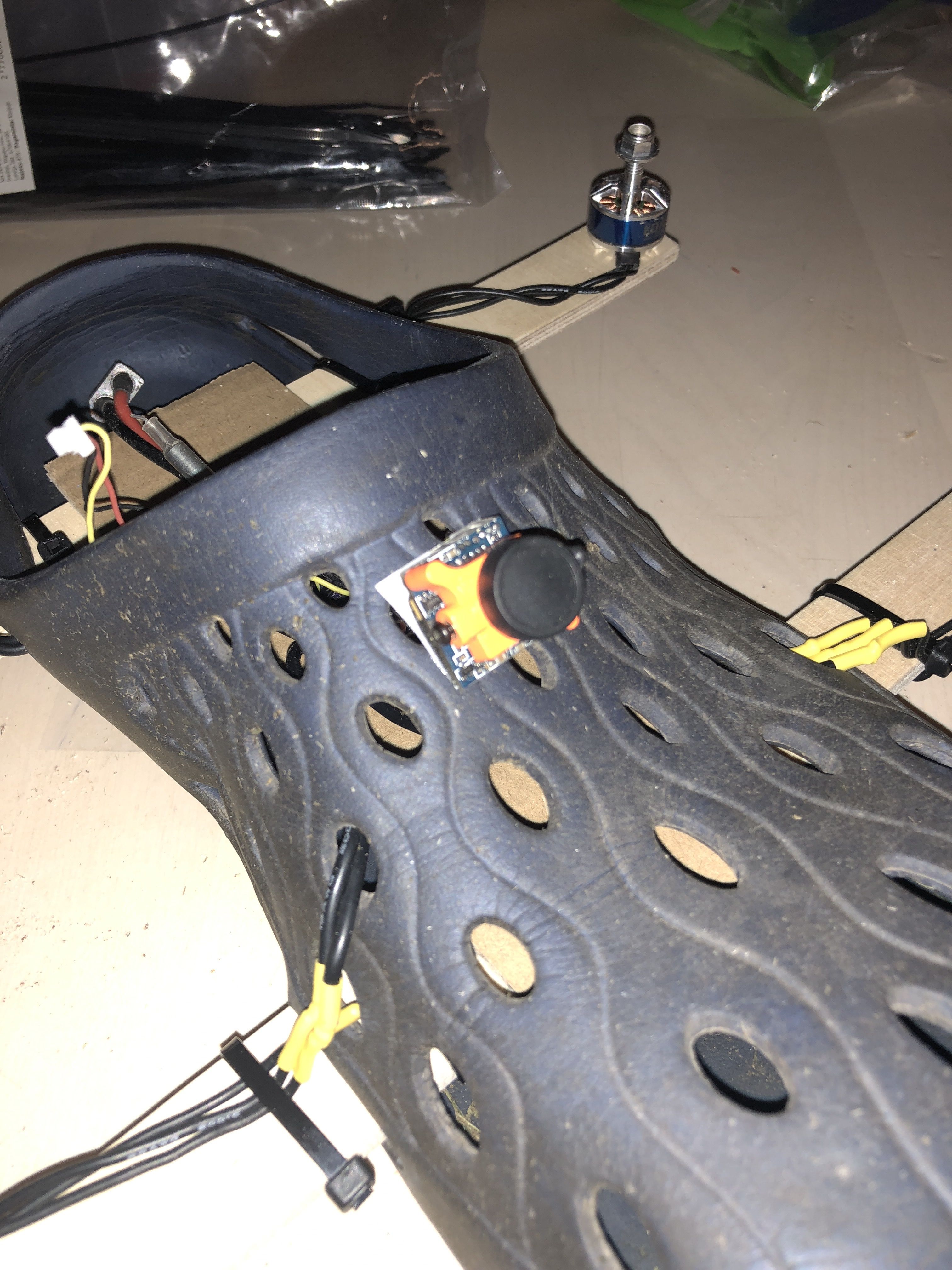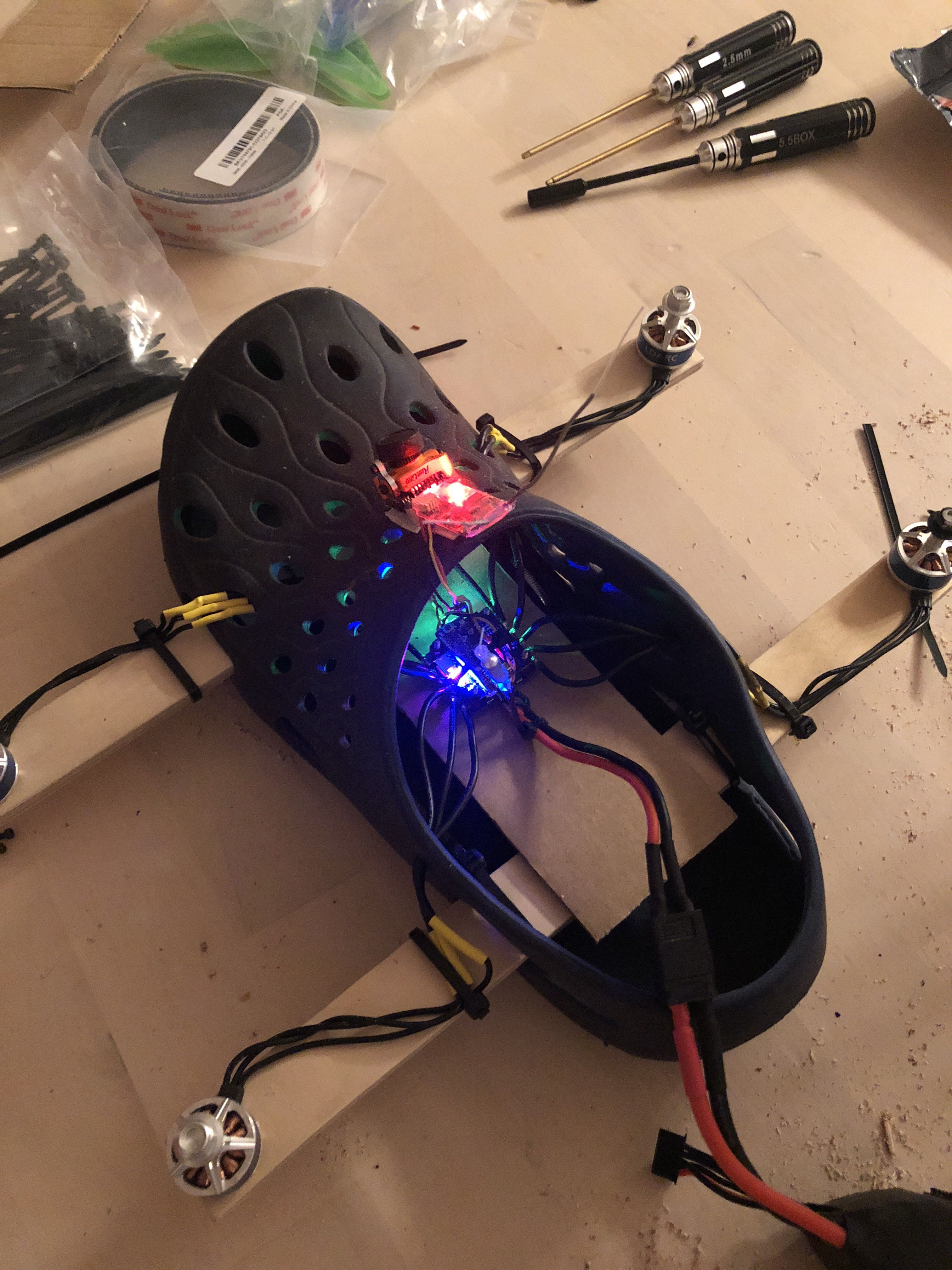 An important note about battery placement. Initially I planned to put it inside canopy at the heel, but that resulted in a serious backwards drift upon first takeoff. Resorted to double-locking tape and mounting the battery on the bottom of the frame to achieve a perfect CG.