The Build
Unlike the larger 5" builds these tinywhoop size quads are pretty much plug and play. You can almost get away with NOT soldering anything. With this kit, all you need to do is install a VTX and you are ready to go. But, for me that is not good enough. I had to make a little lighter and that is how the Flywoo Naked DJI O3 Upgrade Case Kit comes in handle.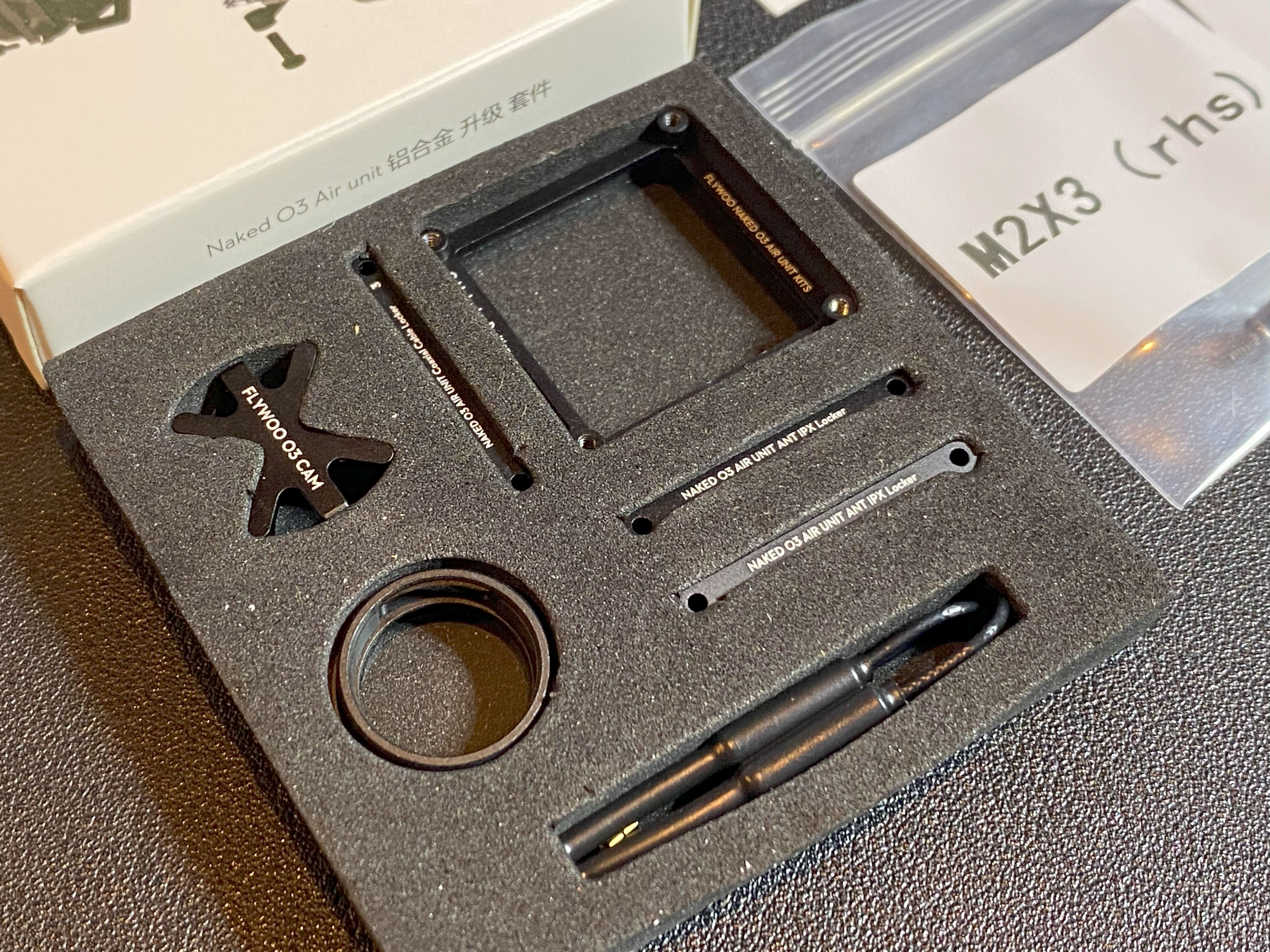 I guess you could 3d print something like the Flyoo kit, but this kit also comes with a Clear UV lens protector and a dipole antennas. Plus, with all the heat the O3 generates, I do not want the 3D prints to melt or deform.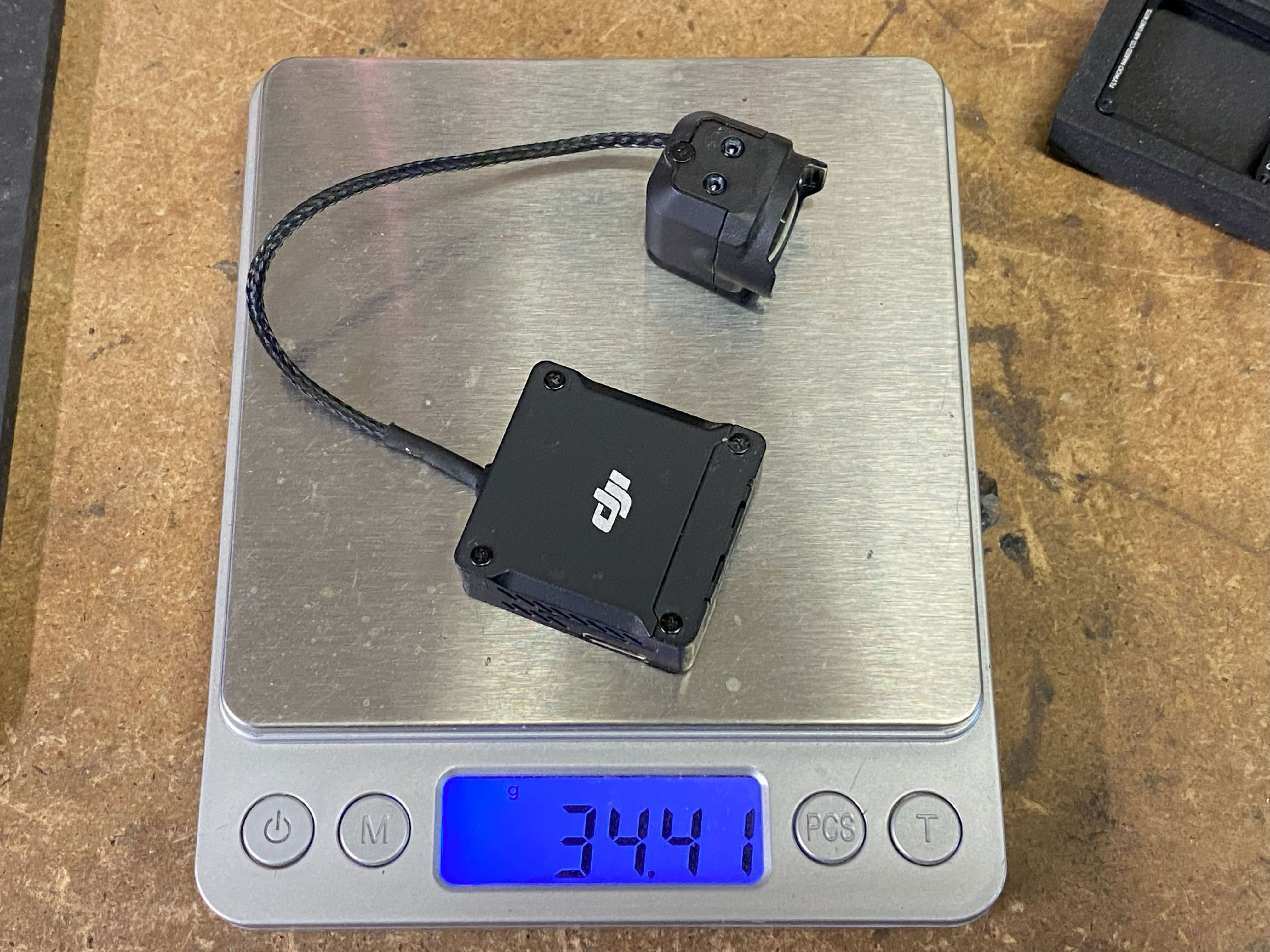 Here is the weight of a full DJI O3 air unit, 34 grams.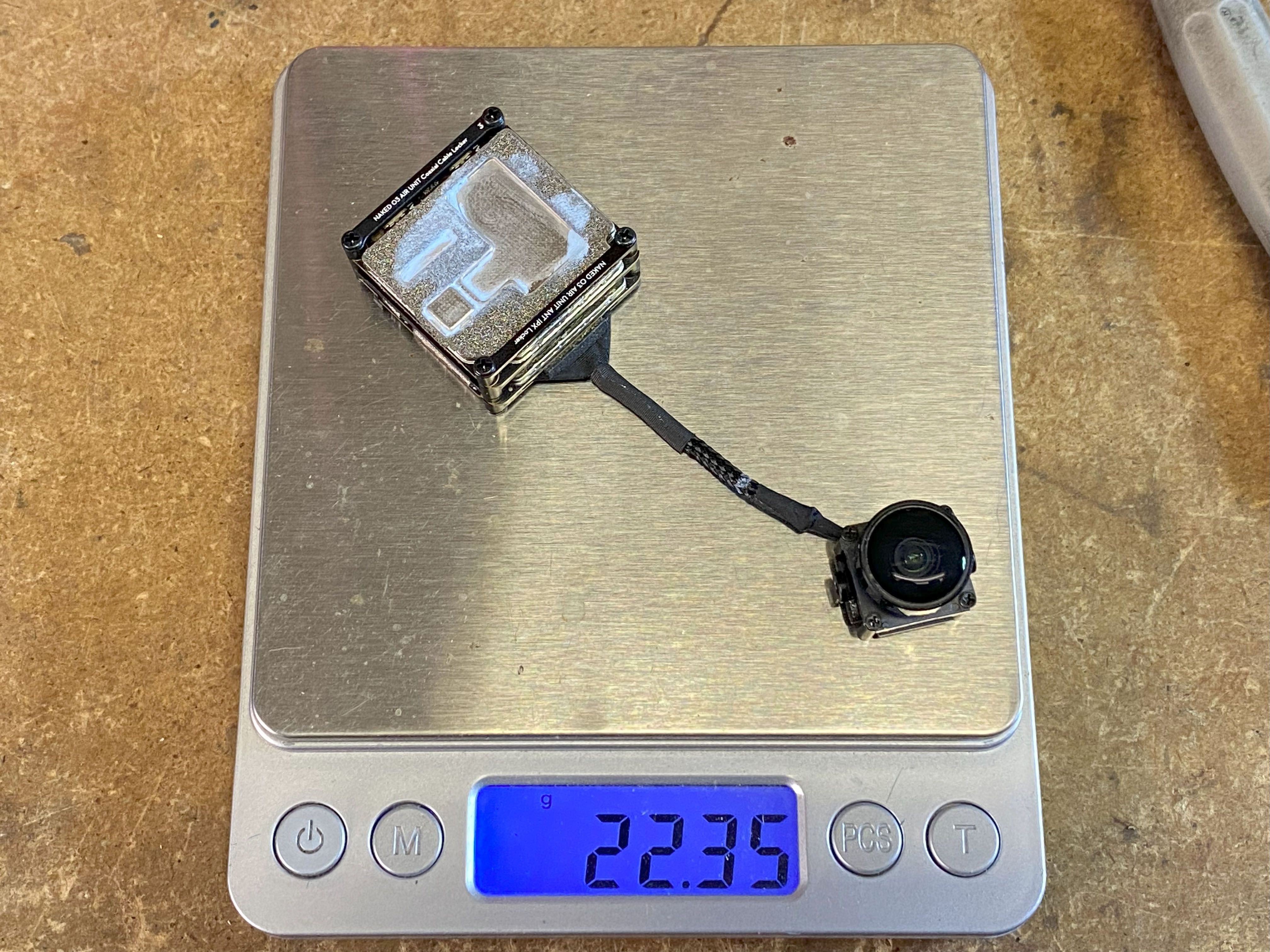 This is the same O3 air unit after using the Flywoo kit, and you will save about 12 grams. With a small quad like this, the weight saving will make a noticeable difference. You will gain flight time, handling, and lower noise.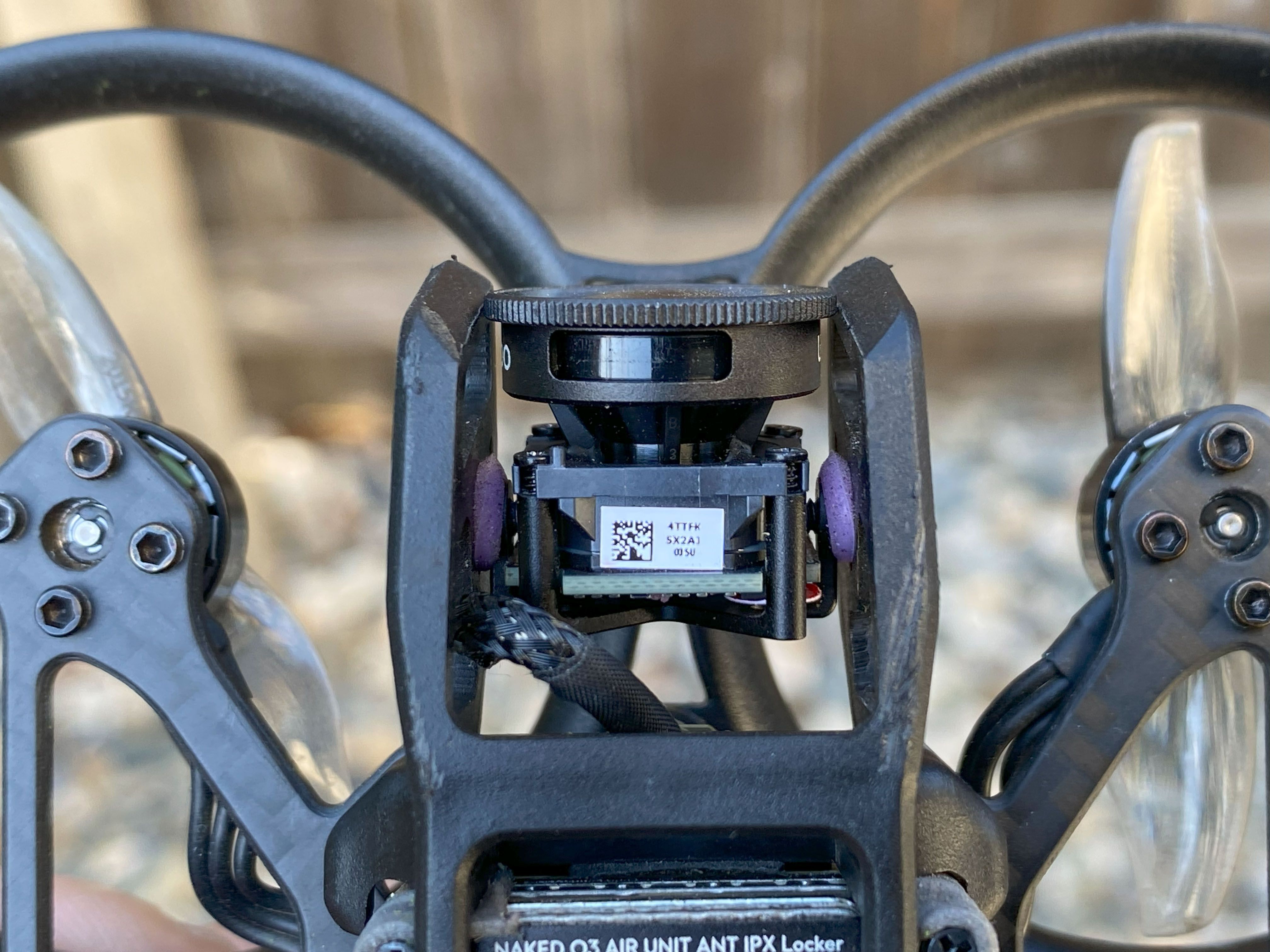 The conversion kit was very easy to install, the issue you made notice with Flywoo kit is mounting it to the Pavo20. Both the air unit and camera are smaller, so some modifications need to be made. First is the camera, it is now 14mm wide, compared to the original 18mm. What I did was add a small piece of silicon vibration dampeners from a flight controller. You can see the purple spacers on the side of the camera.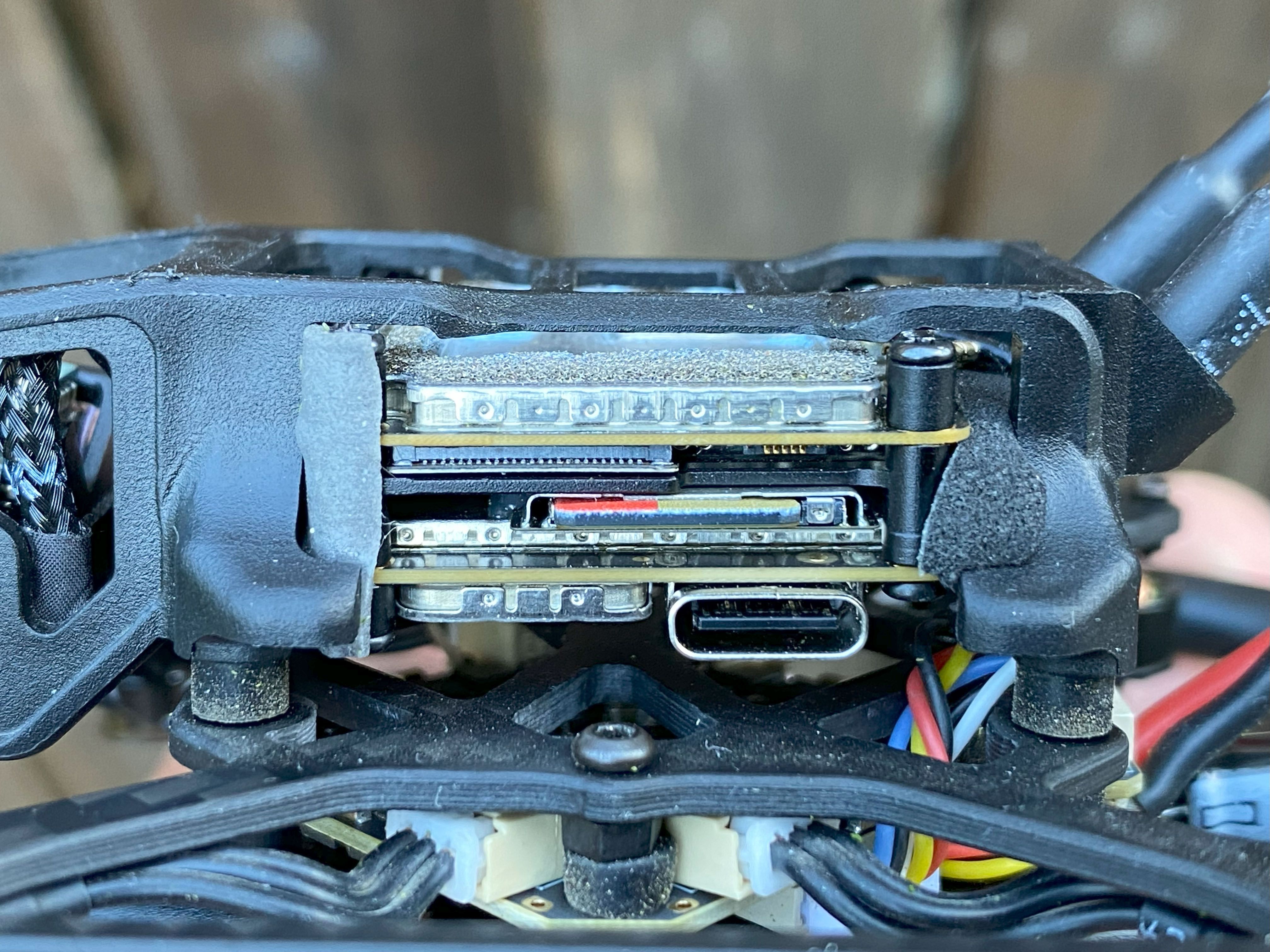 Next is the O3 air unit, I placed 2 small pieces of double side tape on the front corners and a land pad foam that is stuck to the rear. I had to trim the foam, so it fit, because the full size is way too big. I applied the sticky side of the foam to the air unit so it would not fall off. I did that same thing with my Pavo Pico build and never had any issues with it moving or falling off.
My initial impressions of the Pavo20
Like the little brother (Pavo Pico), this quad flew very well. It felt very smooth and easy to fly during both fast and slow flights. You still get some prop wash but only when hard corning, but normally you do not notice much prop wash. The biggest question of all, do you get anyt JELLO and the answer is NO! Right out of the box the video footage is very clean, unlike the Pavo Pico that took some finesse. It is noticeable louder than the Pavo Pico, especially before I did the naked O3 conversion and with larger GNB 720 3s lipo.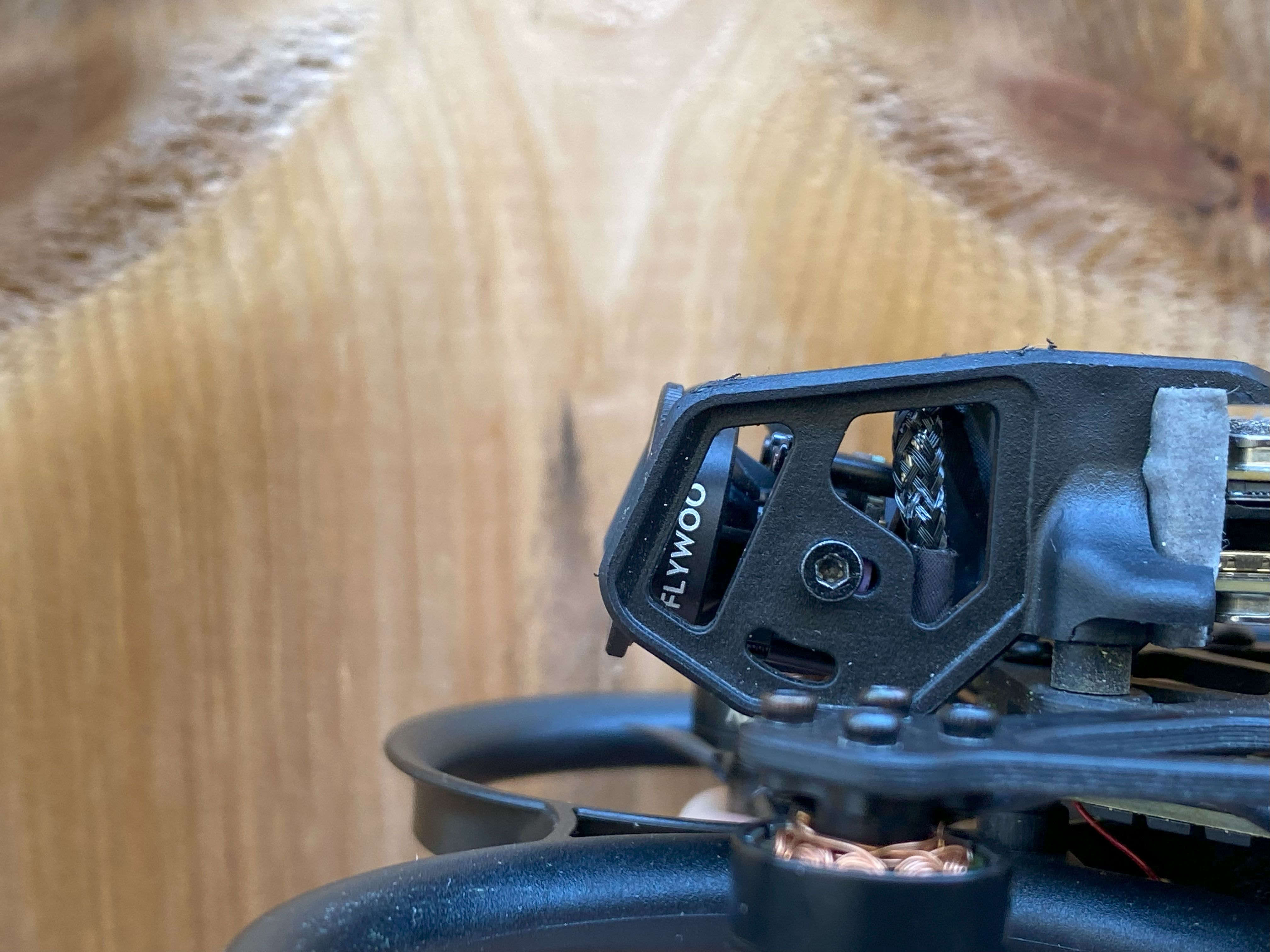 For the most part, my camera is set to about 8-degree angle and you might notice a little bit of the camera ducts in the lower corners of the DVR footage. In the DJI HD 4K recording there are no prop guards visible.
Pavo20 vs. FlyLens 85
More details about the build soon.
Flight times
Voltage sag
Weight
Battery mount
The build
Videos
9 Minute Flight - GNB 720mah 3s Lipo

---
HD from the O3 - EIS OFF - Gyroflow Applied

---
Same flight as above but recorded with DVR

---