The main purpose for this build is to find a balance between size and noise. The iFlight DC2 is my baseline quad that I would compare all the new cinewhoop quads to. So far, I have yet to build another 2.5" quad that is better. So, that is why I am going to compromise the compact size of a 2.5" quad and move to a 3". For this build I will be using a generic frame called, HSKRC Turtle 149. I do not know much about this brand, but the lightweight prop guard is what caught my attention. In comparison to the GEPRC CineQueen prop guards that I was using, the HSKRC Turtle 149 prop guards are about half the weight.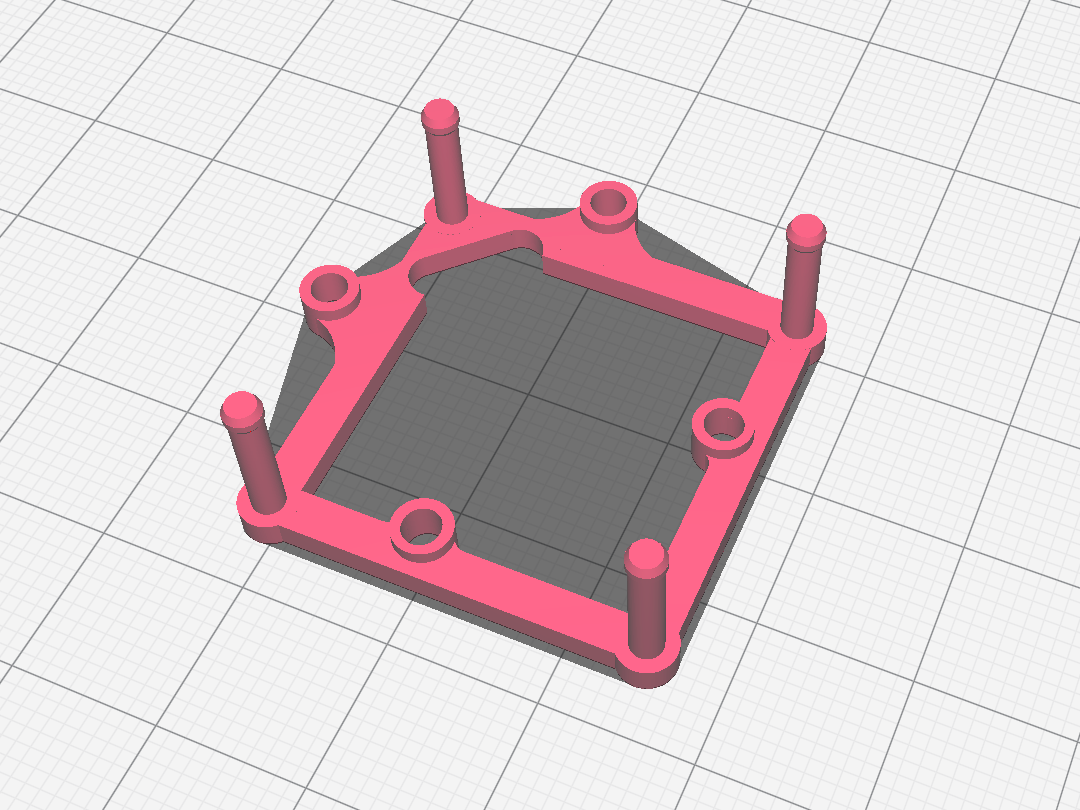 The first thing I did was figure out how to lay out the electronics. Unfortunately, they do not have mounting holes for whoop boards. It nice that they have 2 sets of 20x20 holes, but they are way too close together. I need to make a 20x20 to 25.5x25.5 adapter so I can use the whoop size AIO board. Initially I wanted to mount the AIO board with the USB port facing the bottom of the quad because there is an opening that lines up perfectly for it. After 3D printed the mount and test fitted the electronics, the Caddx Vista is still way too close.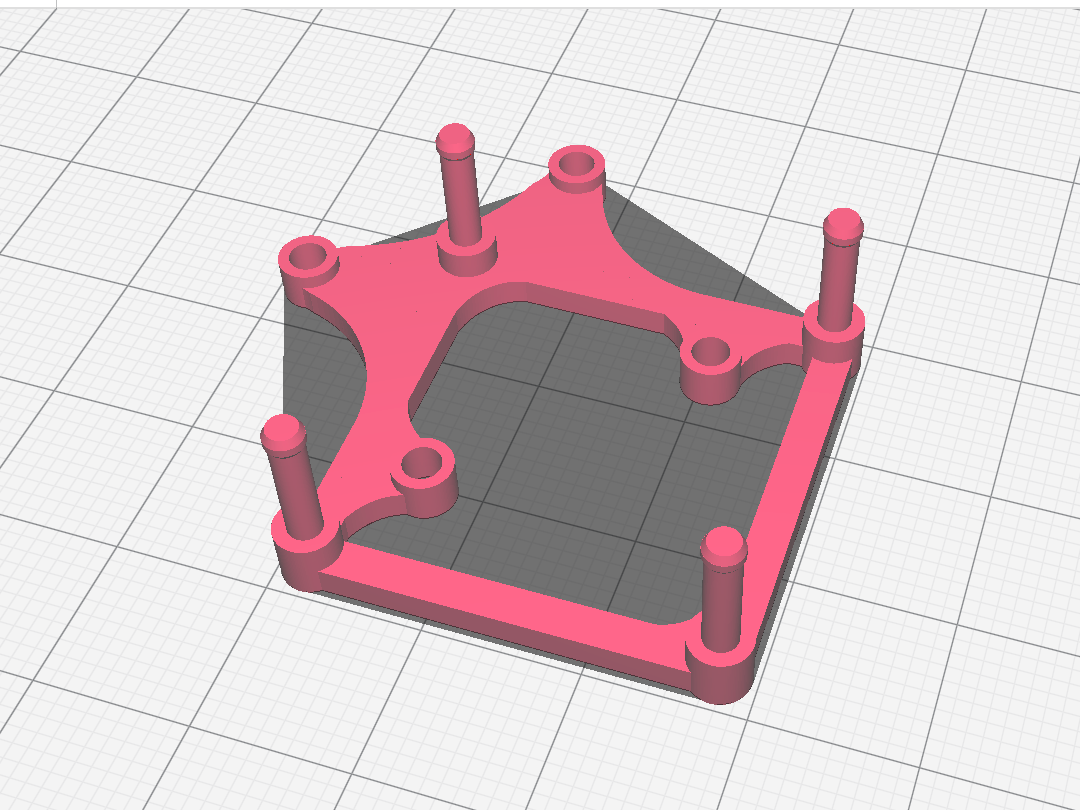 After getting the measurements and spacing need for the AIO board and Caddx Vista, I figured out that it needs about 11mm offset for everything to fit. Here is how the adapter looks like with the increased offset. To reduce the number of screws and weight I designed the mount, so the AIO board is pressed in.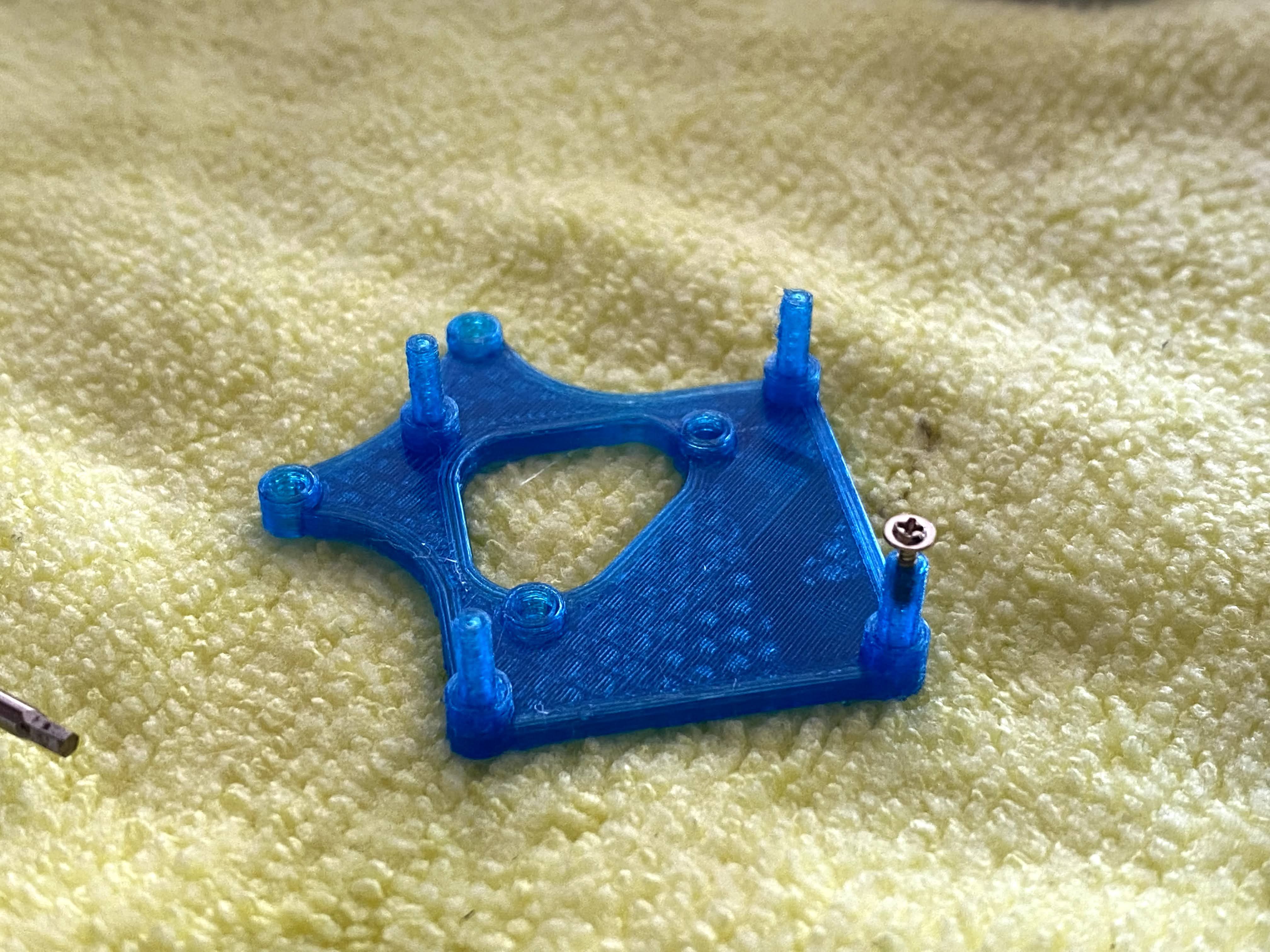 I did not like how the original 3D printed adapted secured the FC. A slight miss alignment will change the leveling in Angle mode. I did not notice this problem when flying outdoors in acro mode, but when I switched it to angle mode midflight, it went crazy. Either the board shifted in a crash, or I did not make sure it was flat when after I reassembled it. That is why the quad took off on its own when I put it in angle mode. The next thing I did is reinforced the mount because it was not stiff enough towards the front of the 3D printed mount. Finially the last thing that was changed is how the flight controller was held down. Instead of the original pressed fit, now it is screwed down.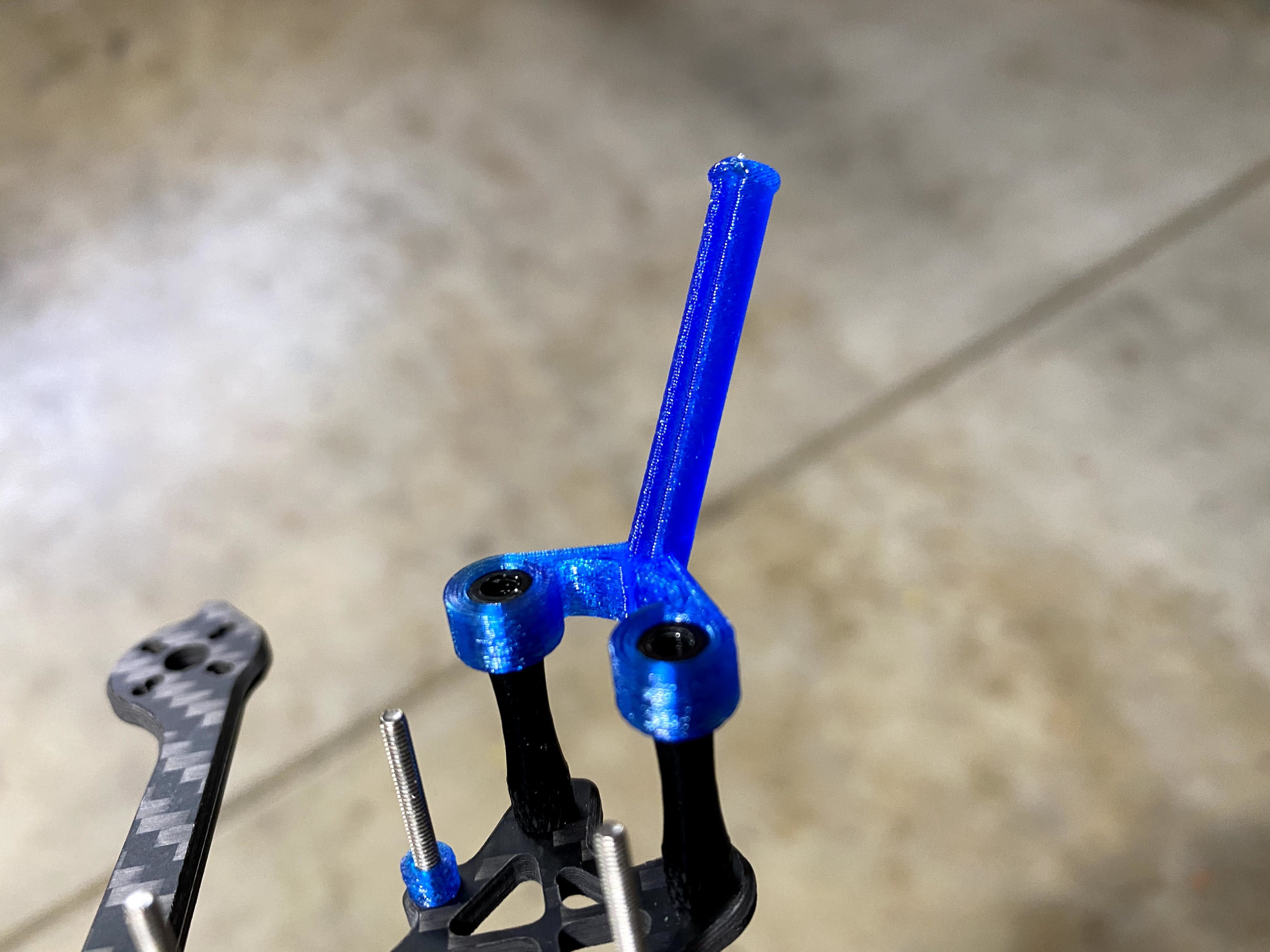 Next up is the antenna mount. The kit came with a mount but it was a tad heavier than what I would like, so I created my own. I also planned to use a iFlight Sigma .ufl antenna because it is lighter than the cherry antenna that comes with the Nebula Pro.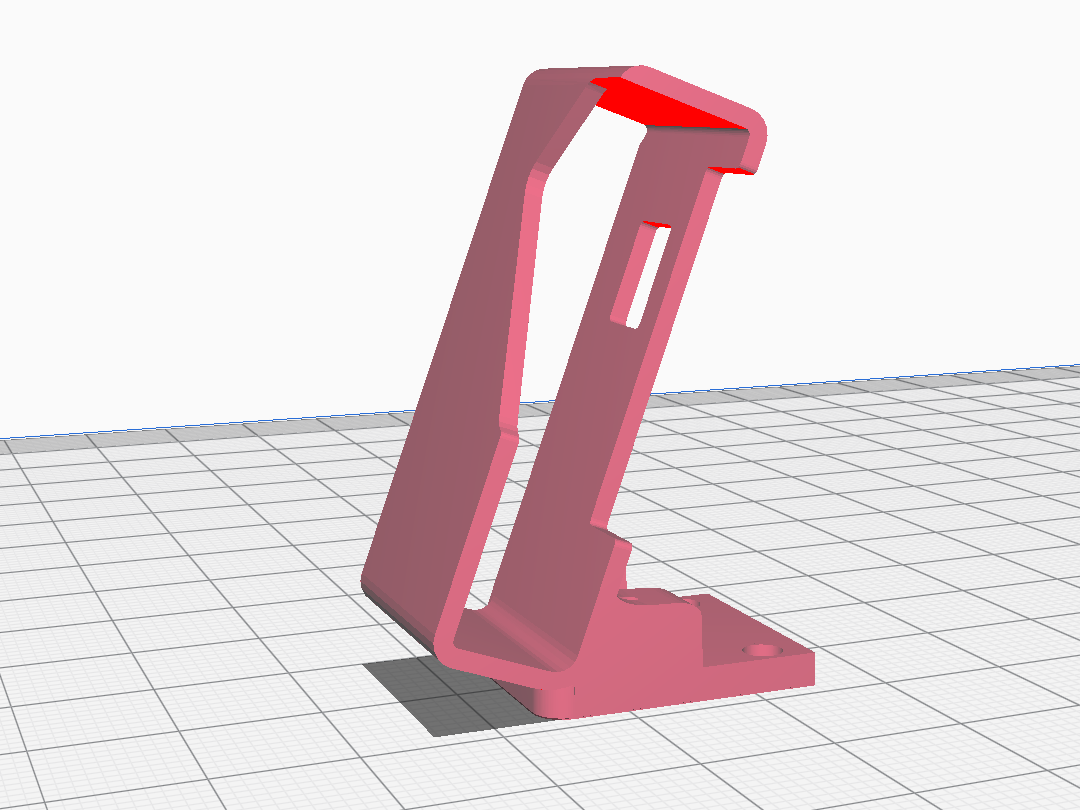 It was a trial and error to get this mount so I can use GoPro's SuperView and not get any props in camera view. I wanted to keep the camera as low and possible and closest to the center of the quad because the small lipos make it difficult to keep the quad perfectly balanced.
Update ( Jun 06, 2021) XING 2 1404 4600KV Motors - Switched from Thorttle Limit to Motor Output Limit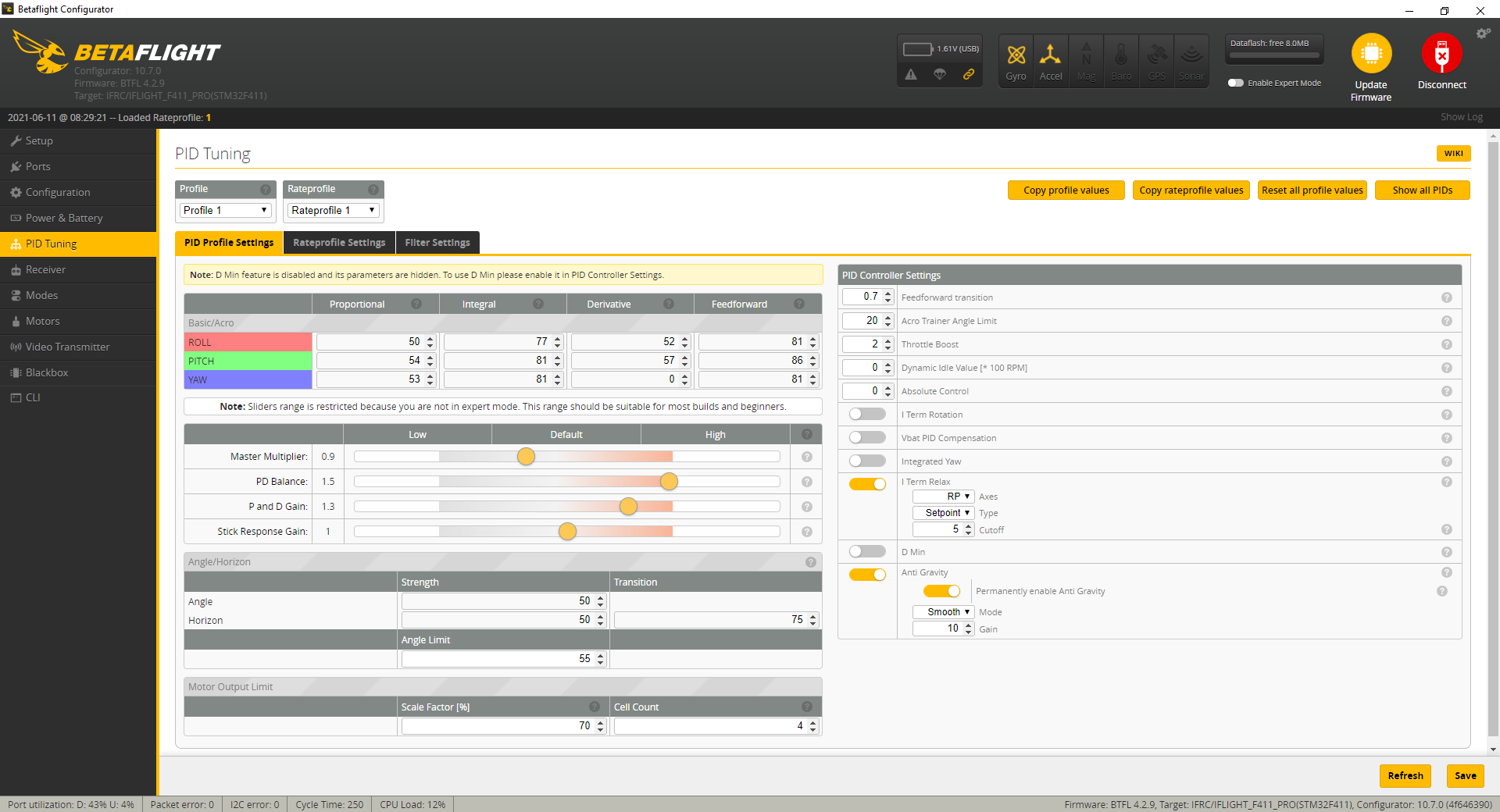 I thought I was having issues with the Airblade 1404 Superman motors, so I switched to XING 2 1404 4600KV Motors. The new motor's KV are way too high, so I need to limit the output. Initially I was using Throttle Limit to lower the KV on the motors and thanks to WoopWeep he informed me that the proper way is with Motor Output Limit. With his help I was able to find out more about this and setup my limits properly. Now, I have the Motor Output Limit is set to 70, instead of having the Throttle Limits set to 70%. This new way to do things is ideal for quads that use different cell count lipo. It will automatically switch to the PID profile based on the lipo you plug in. Here is what someone told me why to use Motor Output Limit, "Use motor limits, throttle limit can still allow the mixer to send 100% throttle to the motors depending on PID reaction to movement, whereas motor limits will map 100% from the mixer to be whatever motor limit % you specify."
Here is the Motor Output Limit and Auto Cell count profile setting that I used:
profile 0
set auto_profile_cell_count = 4
set motor_output_limit = 70
profile 1
set auto_profile_cell_count = -1
set motor_output_limit = 100
So, if I plug in a 2s or 3s lipo it will automaticly switch the motor ouput back to 100.

This is the rate profile when I fly outdoor, Notice I changed the RC Rate, Rate, and RC Expo. The Throttle also has a expo of .40 too.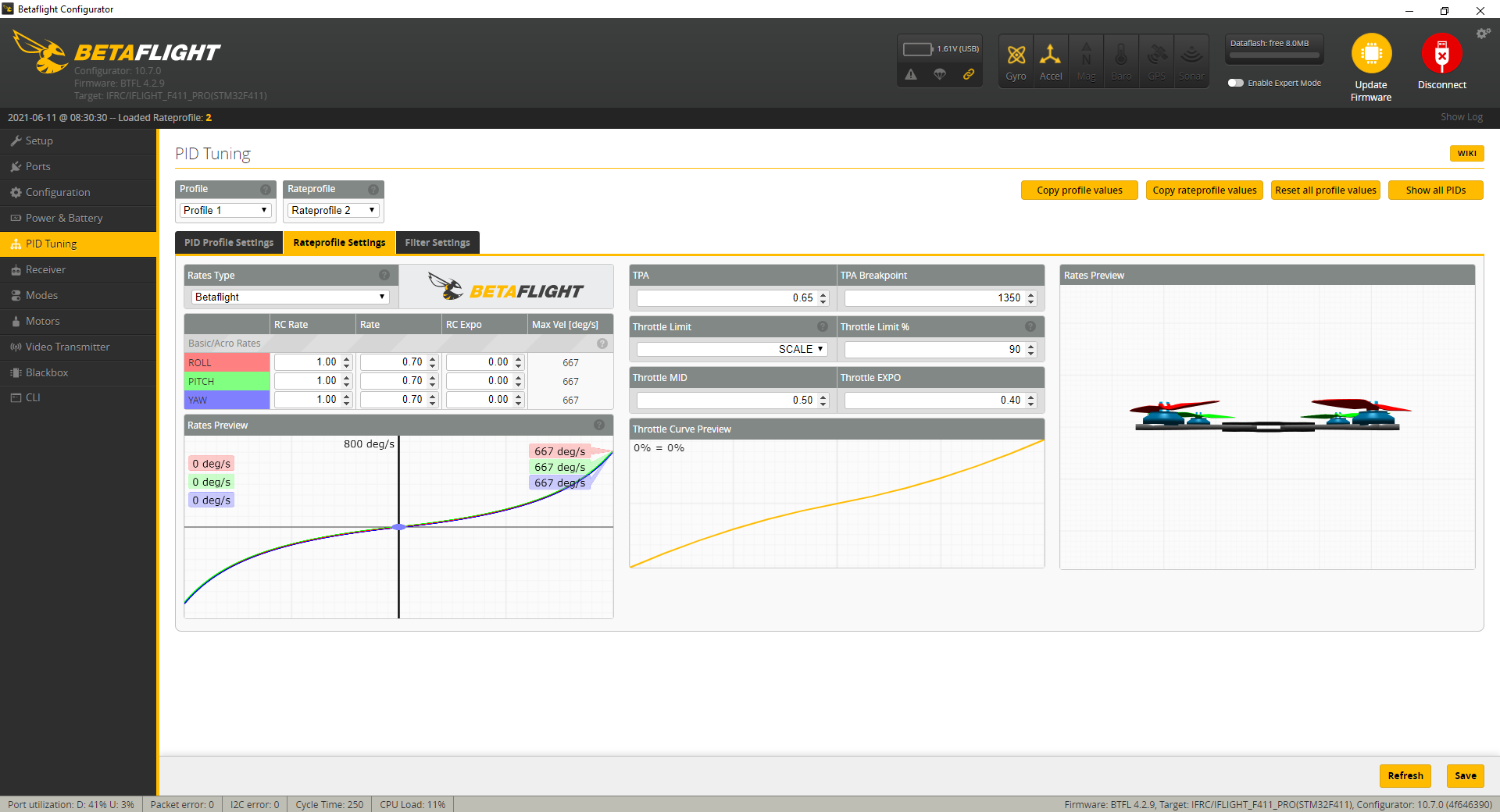 When flying indoors, I lower the throttle limit to 90% (scale) so the flying will be smoother and I can hold my altitude better. I would be using Angle Mode too, but the quad feels a bit sluggish and it needs more stick input to get it respond. So that is why I do not use the same lower rates as I would outside.
---
Madien Flight - Naked GoPro - 2.7K 60FPS SuperView
---
Indoor flight: Xing 2 1404 4600kv - 60% throttle limit - GoPro 7 Lite 2.7K SuperView
---
Sound Level Comparison (Jun 09, 2021)
iFlight DC2 - 2.5" iFlight 2525 Props - Tattu 650mah 4s (Build Details: https://rotorbuilds.com/build/25520)
0:14 77dBA
0:37 91dBA
HSKRC Turtle 149 - 3" HQ 3X3X3 Props - Tattu 650mah 4s (Build Details: https://rotorbuilds.com/build/27354)
1:53 72dBA
2:14 87dBA
Ummagawd 2fiddy - 5" Props Gemfan 5125 Props - BetaFPV 550mah 6s (Build Details: https://rotorbuilds.com/build/13094)
3:32 69dBA
3:52 76dBA
I know the 2fiddy is not a fair comparison because it does not even have props guards. But I wanted to put it in there so show how the quiet it is.